A sip of Mezcal is akin to tasting the very soul of Mexico. This spirit, with its distinct smoky undertones, is the outcome of a labour-intensive process rooted in traditional techniques that date back centuries. 
At the heart of Mezcal production are the palenques, rustic, often family-run distilleries that dot the Mexican landscape. Many are the definition of rural enterprise.
The journey of Mezcal begins in the agave fields, valleys and basins where skilled field workers hand-harvest the plants. After harvesting, the piñas are roasted in earthen pits, milled, fermented, and distilled. This process, painstakingly performed by hand and with ancestral techniques, lends Mezcal its signature depth and complexity. It's mesmerising.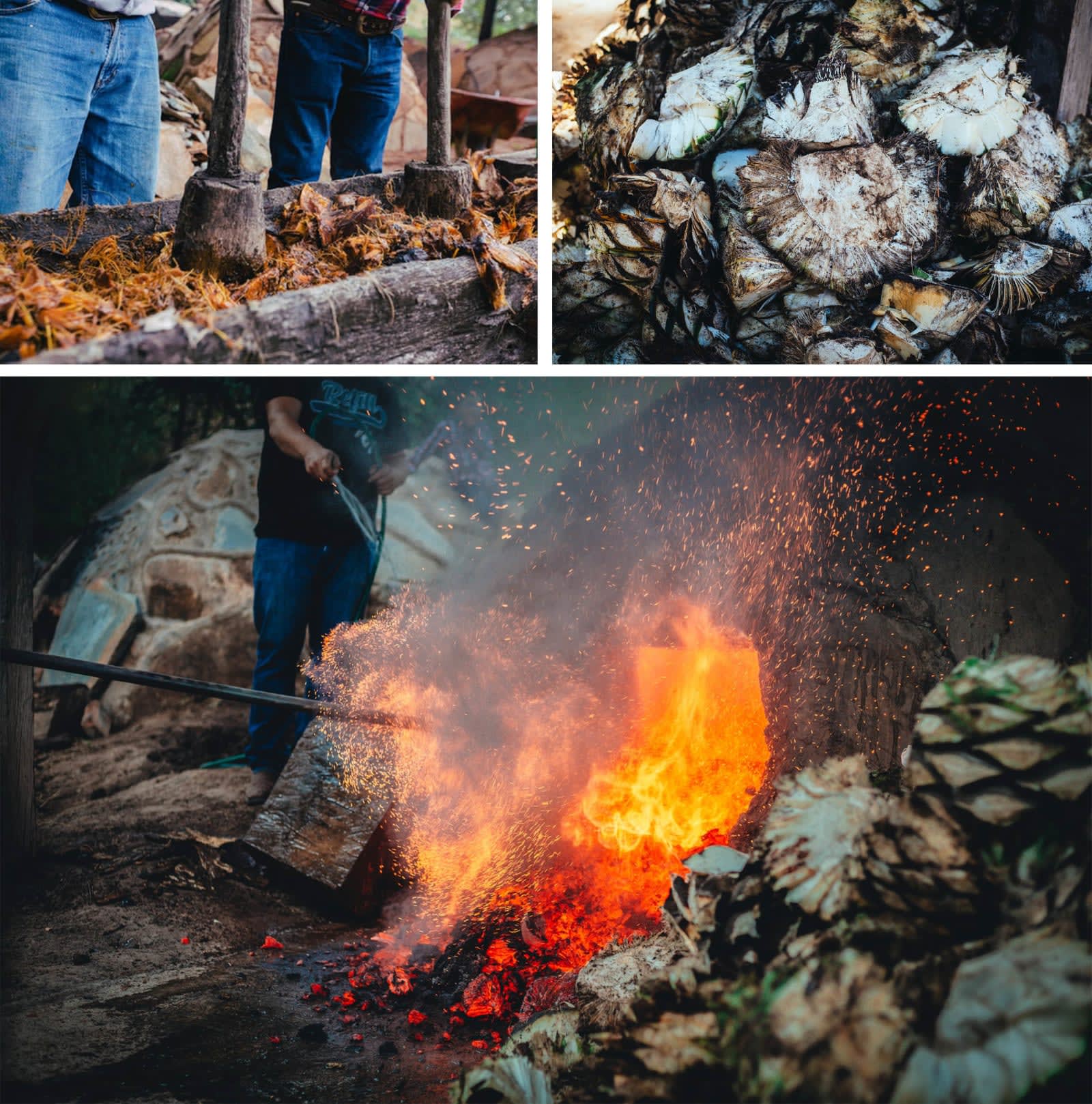 But in the rush to either look at the details of production or the flavours being produced, what's often forgotten is that the production of Mezcal is a truly communal affair. There are so many people involved in one way or another and its production fosters local economies.
For many small-scale producers, making Mezcal is more than just a livelihood—it's an art and a part of rural heritage. That reality is changing fast however. The surging global demand for Mezcal has put the age old way of life of small-scale producers under threat. 
Commercialisation and industrialisation are tempting many to "evolve". Growing consumer interest has also attracted several large-scale producers, celebrities and multinational companies to the subcategory. 
These companies often use more industrial production methods that are faster and cheaper than traditional techniques. While this meets the growing demand and more profitable margins, it also threatens to dilute the authenticity and quality of Mezcal, overshadowing the products of smaller, traditional producers and the heritage they bring to bear each day.
Alone, it's not much to worry about. There's room for both, and it's also worth pointing out that many big companies have deliberately look to invest in upholding ancestral production. The issue is not as simple as big vs small, modern vs ancient. It's about the need for more. 
The slow-growing nature of the agave plant (some varieties can take up to 30 years to mature), is why the rise in popularity becomes a real cause for concern. 
The increasing demand for Mezcal is leading many to fear the inevitable over-harvesting that will occur, threatening the long-term sustainability of agave plants. 
While no-one enters a market to destroy the future source of their spirit, small acts accumulate into crises. When they do the burden isn't fair across the board. The larger players may be fine (especially if they continue to act responsibly and plant far more than they take), but even then it has significant implications for smaller producers who rely on a sustainable supply of agave, and often cannot compete with large companies for resources.
Another factor changing the Mezcal landscape are the cultural and generational shifts underway.
Making Mezcal the traditional way is a labour-intensive process, requiring knowledge and skills passed down through generations. It's back breaking stuff and while bottles are expensive outside of Mexico's borders, the wage paid to produce the raw spirit isn't reflective of the effort made, nor how often production involves a far greater community indirectly – many of whom often remain unacknowledged. 
It's understandable that younger Mexican generations are drawn alternative livelihoods, but in doing so, there is a risk of these ancient techniques being lost.
Both challenges, sustainable agave sources and a dwindling generation of Mezcaleros, underline the importance of supporting small-scale producers who uphold traditional Mezcal-making practices. There's no silver bullet to do it. Initiatives like fair-trade certification, sustainable farming practices and consumer education can play a crucial role in preserving the heritage and sustaining the future of artisanal Mezcal production. But will it be enough?
How mezcal adapts to the new interest and new aspirations of a generation (both as makers and drinkers), is one of the big talking points producers are grappling with now.