"People ask what drink I'd have on my death bed and I never used to be able to answer – but now, I have clairin." Head buyer for Speciality Drinks, Dawn Davies MW, if you hadn't already gathered, is a clairin fanatic. 
The ancestor of rum, clairin is made using Haitian sugar cane which is spontaneously fermented before being pot distilled. Its history dates back to the 18th century when during the French colonisation of Haiti, the method of distilling was adopted using the island's rich abundance of indigenous, non-chemicalised, organic sugar cane. It's vegetal, grassy, funky and an industry favourite.
When I did a shout out to drinks people asking for fans of the wild juice, they replied in their droves, most citing clairin as their 'secret passion'. Google what's on the UK market though and only a handful of brands come up. 
Representation of the category here has been practically nothing – that is until La Maison & Velier showed up. "The category is almost non-existent and up until two years ago, we were the only ones representing the category" explains Daniele Biondi, rum manager at the spirits distributor and producer. Biondi and co started travelling to Haiti 10 years ago, selecting producers and bringing them to market – this year marked their fifth release.
Now, thanks to Maison & Velier and a small handful of other distributors, consumers have access to the likes of Clairin Communal (a blend of four clairins from the Cavaillon, Barraderes, Pignon and St Michel de l'Attalye communes), Clairin Vaval 15 (distilled in a still which has leather trays) and Clairin Sajous 13 (fermented using wild yeasts and double distilled).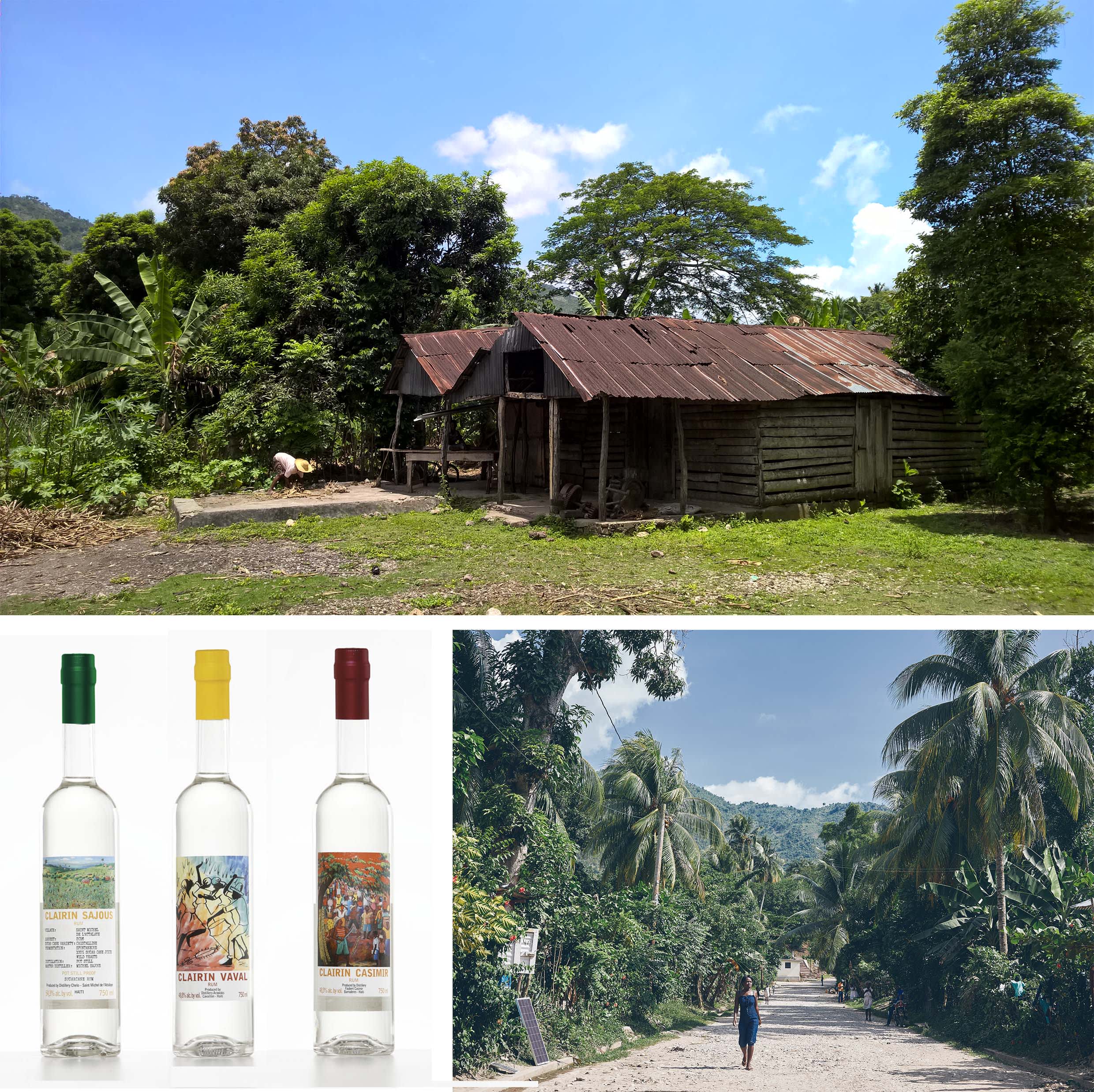 A sense of place
While a lot of spirits talk about terroir, clairin's agricultural origins play a huge role in the resulting liquid. "People use the word terroir, but clairin is the quintessential example of it" says Biondi. "Nothing in Haiti is industrialised, it is wild, this is what makes clairin special." Davies likens it to that of wine: "I come from a wine background and wine is all about terroir, a sense of place, a purity of liquid… I remember when I tried Clairin Sajous and thinking how rare it was to taste something like that". 
And that sense of place comes through in the resulting juice. "Le Rocher is cheesy and funky, Sajous is mentholy and floral and fruity, and then everything in between" Davies says. "They all have so much personality, it is that natural long and slow fermentation that gives it so much character. When you give yeast time to work, as long as you're clever about it, you get this amazing multitude of flavour and complexity."
Both Davies and Biondi compare clairin's current status to that of mezcal. Biondi explains that just as mezcal is the grandfather of tequila, clairin is the grandfather of rum; while for Davies, where the category sits commercially today is similar to where mezcal was 10 years ago.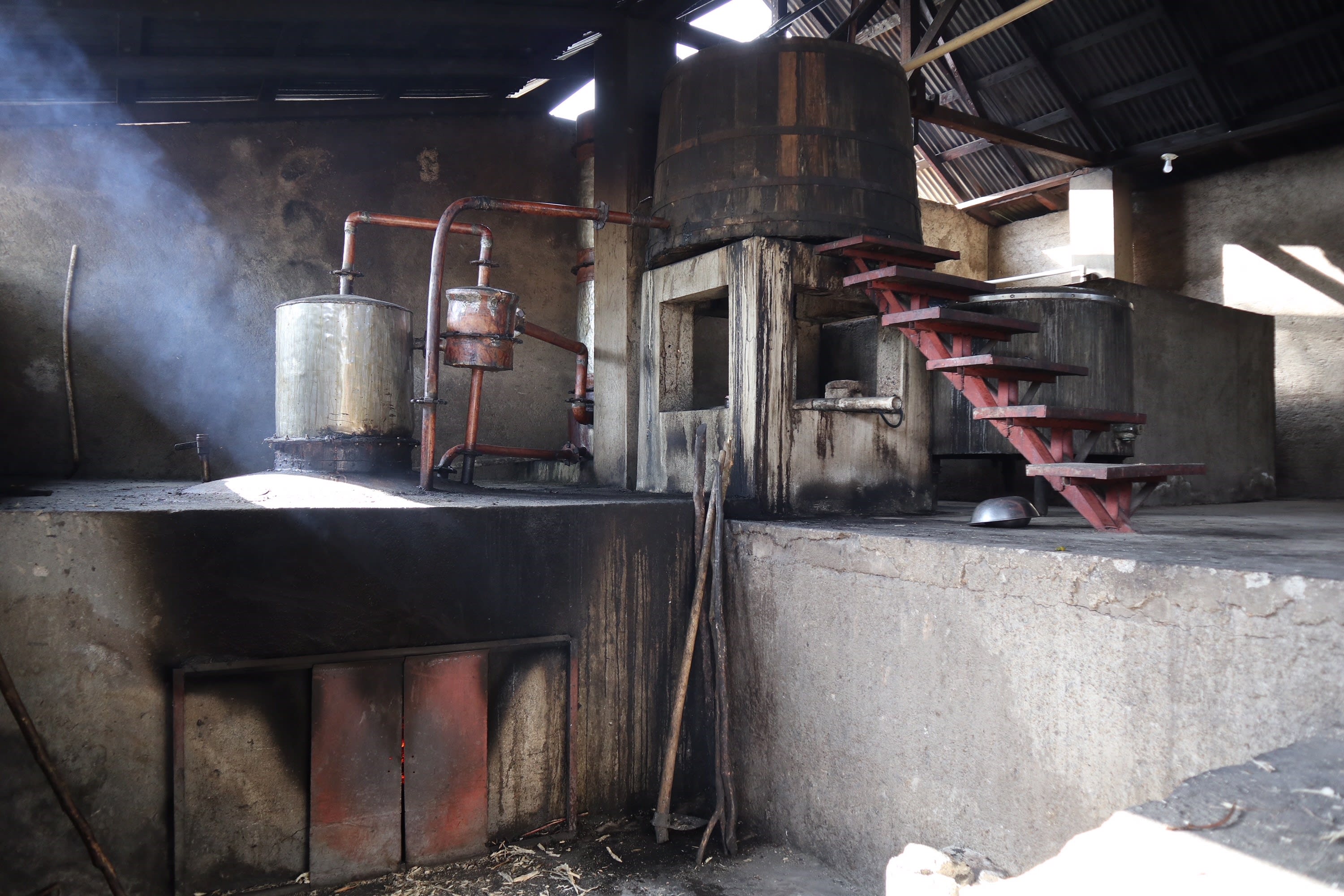 Going for gold
Consumers are indeed starting to take notice. Something Joe Wilson, head of auction content at Rum Auctioneer was surprised by when he looked at the auction house's numbers. "We had 14 bottles of clairin in 2020 and in 2021 we've had over 100 bottles… It's such a fascinating story, it serves as a barometer for how rum is developing." 
When Rum Auctioneer started it brought over a bulk of collectors from whisky - and while people were interested in the closed distillers and spending more on established brands at first, Wilson explains, they've noticed that people are now beginning to view rum as its own unique thing and are interested in having a deeper knowledge of it. The interest in clairin is a progression of this new consumer behaviour.
The growing interest in clairin also echoes what consumers are more interested in when it comes to their lifestyle: provenance, small independent craftmanship and authenticity. Just as they like farm-to-table restaurants, natural wine and craft beer, so it follows that clairin – made in small communities, using organic ingredients and with an integral link to its location - is the perfect product.

If you're a newcomer to the spirit, Davies has some advice: "I would say start with something like Communal or the Benevolent. They are really nice price-points, really easily understood, not extreme in flavour. Play around with it – try it with a squeeze of lime in it or in a tea punch. It's amazing in a Daiquiri. I drink it with the Three Keys pomelo pink grapefruit mixer – it's such a deliciously refreshing drink."
Walk or run?
So what does the future of clairin look like now that people outside of Haiti are getting excited about it? For Wilson, cask ageing is an exciting development. "Because it's mostly a white spirit, a lot of clairins' don't have that huge shift in value yet, but what we're starting to see is Velier cask ageing some of it, putting it into ex-whisky casks… As a sipping spirit, it can be quite a challenging thing to drink [neat], so cask ageing will make it more accessible… the auction value of it will probably rise [as a result]."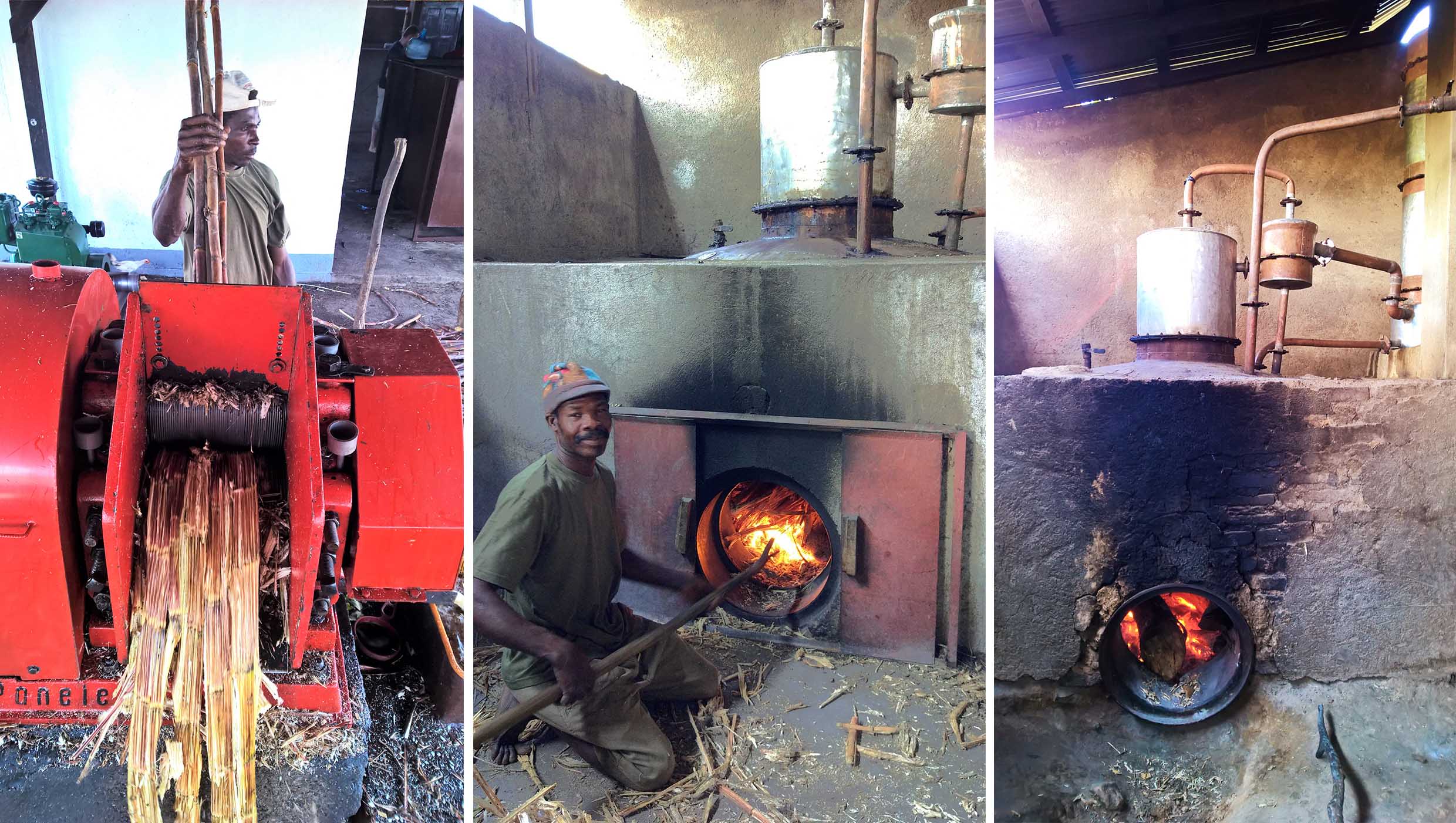 Biondi – while wanting to see clairin grow – is wary of miscategorisation as the category expands. "The risk is there could be misinterpretion. Some brands are called clairin even if it isn't the traditional clairin. I hope that the category will grow. I hope to have competitors because every category needs some players to help grow it. But what I would like at the same time, is that the new clairin in the future will be traditional and not made in an industrial way. We want to keep the consistency. [The makers] also sell in their own villages – the consumption of Clairin Sajous, in the village of Sajous, is still higher than the global consumption of Sajous, so the way to make the category bigger is to have many more producers because a single guy can't do more than what he's doing." 
For Davies, it's a balancing act between converting newcomers while maintaining the heart of clairin. "I think it's a tough one: at the end of the day it's a product that is local, small batch, we don't want mass-produced clairin, we want to protect that… It will be a real balancing act, you want to help Haiti and that's where the guys working with smaller producers are trying to help, but I hope people won't… buy crap, there needs to be a sense of care taken over it."
Whatever the future holds, there is one thing Davies is adamant about: "I will literally convert the world one person at a time." You know what? I believe her.