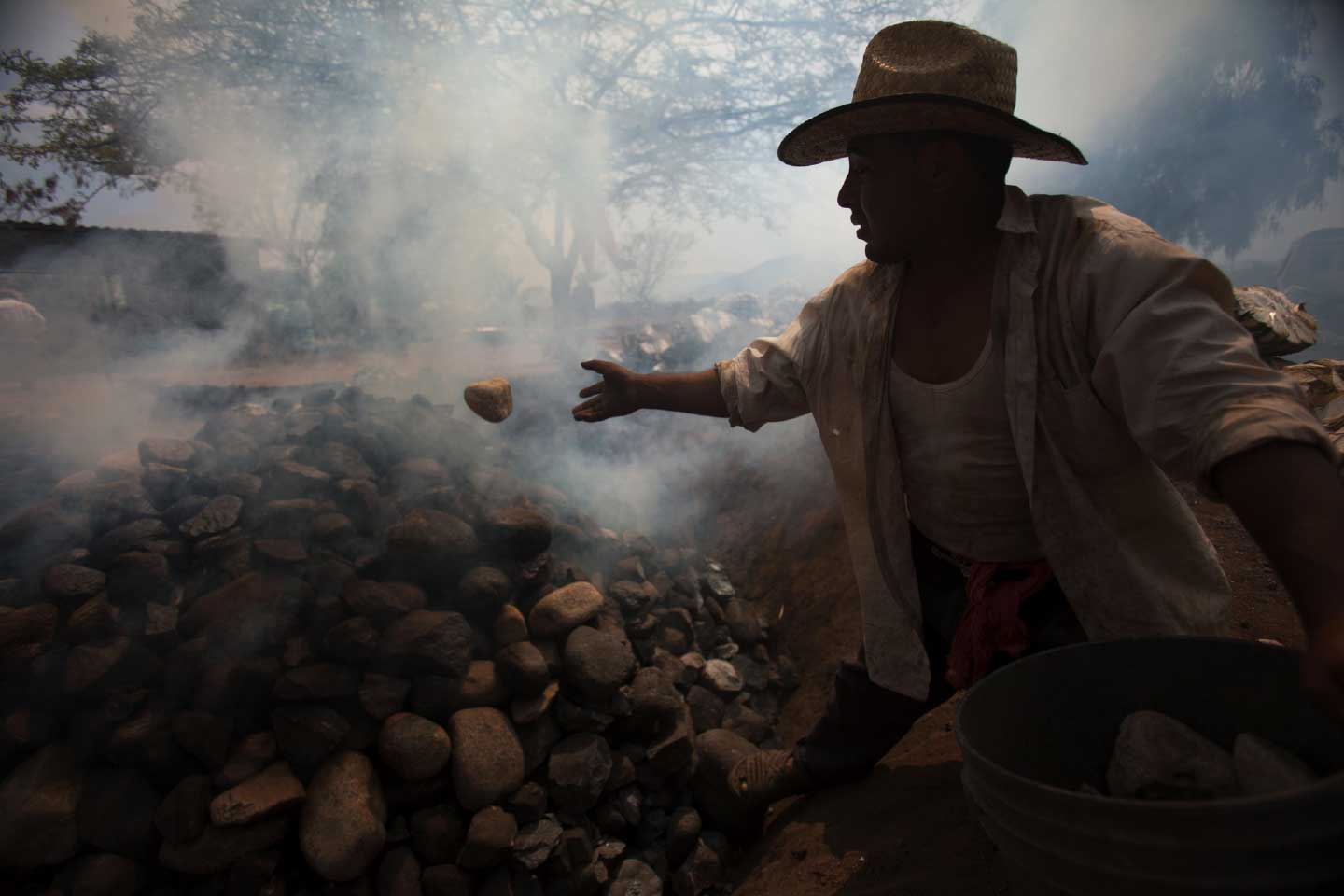 The Lost Explorer Mezcal furthers its eco and ethical credibility
In honour of Earth Day, The Lost Explorer Mezcal made headlines by expanding its partnerships with Isla Urbana and Sikanda, two Mexican NGOs dedicated to providing environmental and social support in Oaxaca, where the mezcal brand originates.
Collaborating with Isla Urbana, The Lost Explorer Mezcal aims to install new rainwater harvesting systems in the remote and underserved communities of the Mazateca region. The initiative will enable the collection of 45,000 liters of rainwater per year, significantly reducing the burden on women and girls who currently spend hours daily carrying water from potentially contaminated sources.
In tandem with Sikanda, The Lost Explorer Mezcal will continue its third year of support for the Mujeres AVE program, empowering small, women-led start-ups in Oaxaca through seed capital funding and training. Over 30 female entrepreneurs have already reaped the benefits of this partnership, and applications for 2023 are now open, with further resources, equipment, and business coaching in store for future recipients.
Earlier in the month, The Lost Explorer unveiled another exciting development: a 200ml format of its Espadín, Tobalá, and Salmiana expressions. 
This new mini-offering caters to the growing mezcal market and provides an accessible option for those new to the world of agave spirits. Added bonus? The 200ml flask edition boasts the same sustainable design features as the 700ml bottles, crafted with over 55% recycled crystal scraps and hand-sealed with biodegradable natural beeswax from Mexico.
Patrón's new trio of tequilas
Patrón Tequila has unveiled three new expressions, including El Cielo - the world's first-ever 'prestige' Tequila distilled four times. 
Crafted from 100% Blue Weber agave, Patrón El Cielo is hailed as the pinnacle of innovation in silver Tequila, boasting a unique distillation process. In the company's press releases Kathy Parker, Patrón's Global Chief Marketing Officer, praised the radiant smoothness of El Cielo, emphasising its naturally sweet taste and rarity. Master Distiller David Rodriguez achieved this latest innovation through a complex fourth distillation process, pushing the boundaries of Tequila-making without compromising flavour.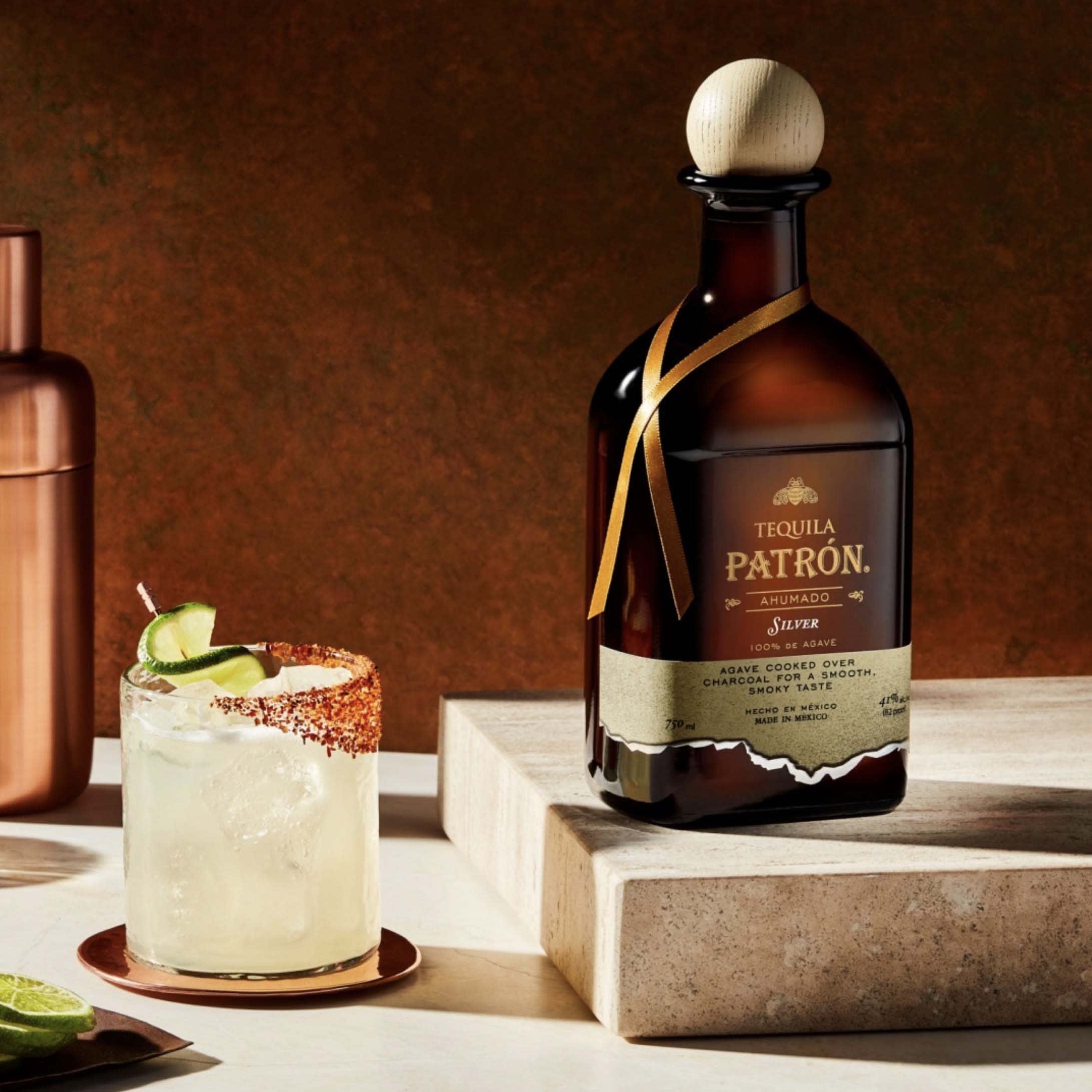 Earlier in the month, Patrón also introduced two limited edition expressions, Ahumado Silver and Reposado, made with agave roasted using mesquite charcoal. 
Created at Hacienda Patrón in Jalisco, Mexico, the agave piñas are roasted in small batches for seven days in underground stone pits before undergoing a tahona wheel distillation process. Ahumado Silver is said to offer a lingering smoky and smooth taste, with a natural sweetness balanced by notes of spices, black pepper, and cooked agave. To harness that profile, it's recommended for consumption neat or in cocktails like a Margarita or a Negroni. 
Meanwhile, the Reposado is best enjoyed neat, on the rocks, or mixed into cocktails like a Paloma or Old Fashioned.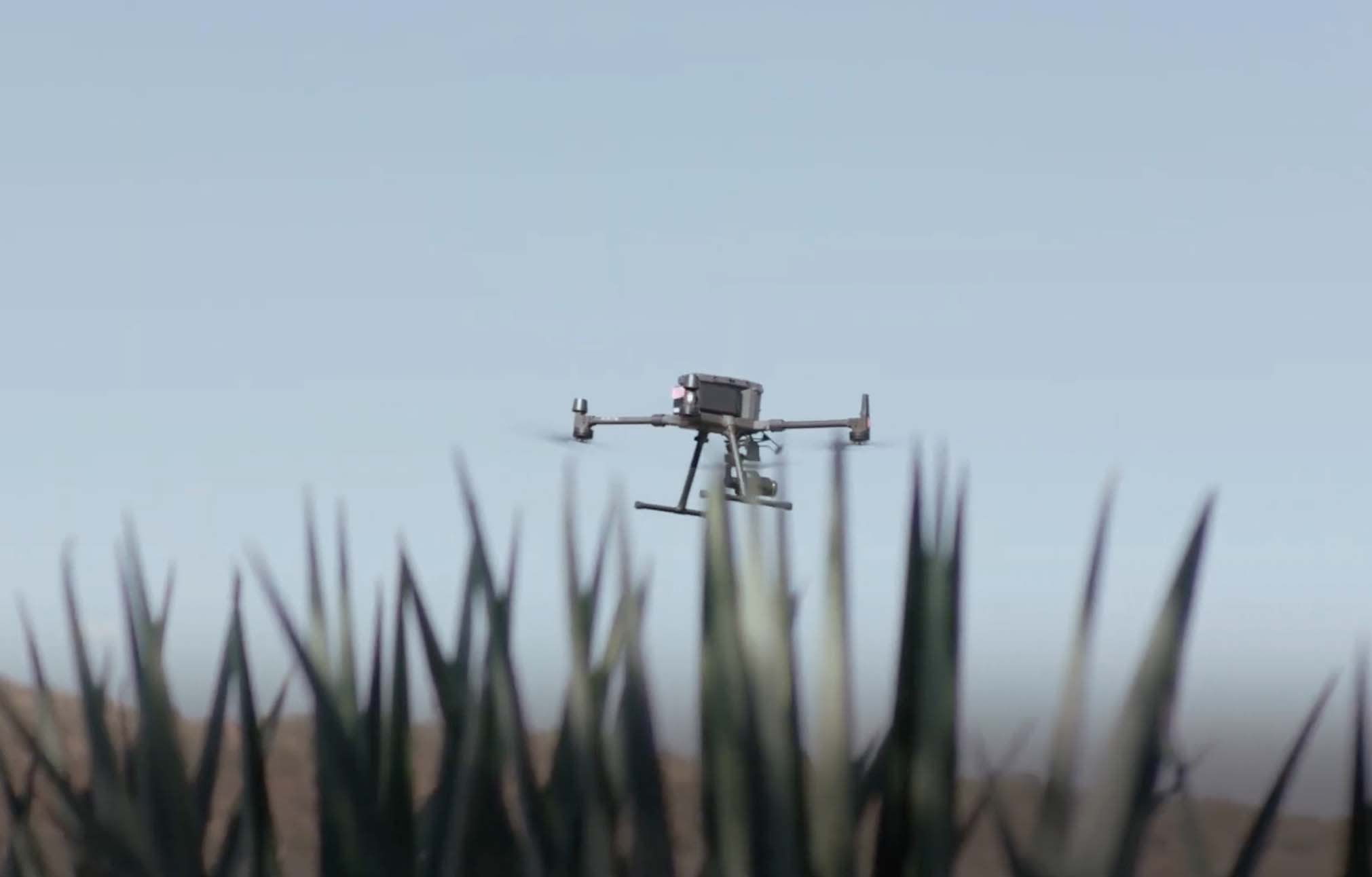 Diageo releases the drones!
Diageo, the owner of Don Julio and Casamigos, has implemented the use of drones to enhance farming efficiency and environmental sustainability. 
After a successful pilot project in 2022, the company incorporated drones into its agave farms in Jalisco, Mexico. As part of a news release for Earth Day, Ewan Andrew, Diageo's Chief Sustainability Officer, emphasised the company's overall goal to increase farming efficiency while minimising environmental impact.
By merging technology and sustainability, the initiative has allowed Diageo to improve the skills of its agave farmers to better prepare the plants for use by the Tequila industry. The initiative also enhances their digital capabilities in drone operation, leading to more efficient farming practices and environmental benefits in general.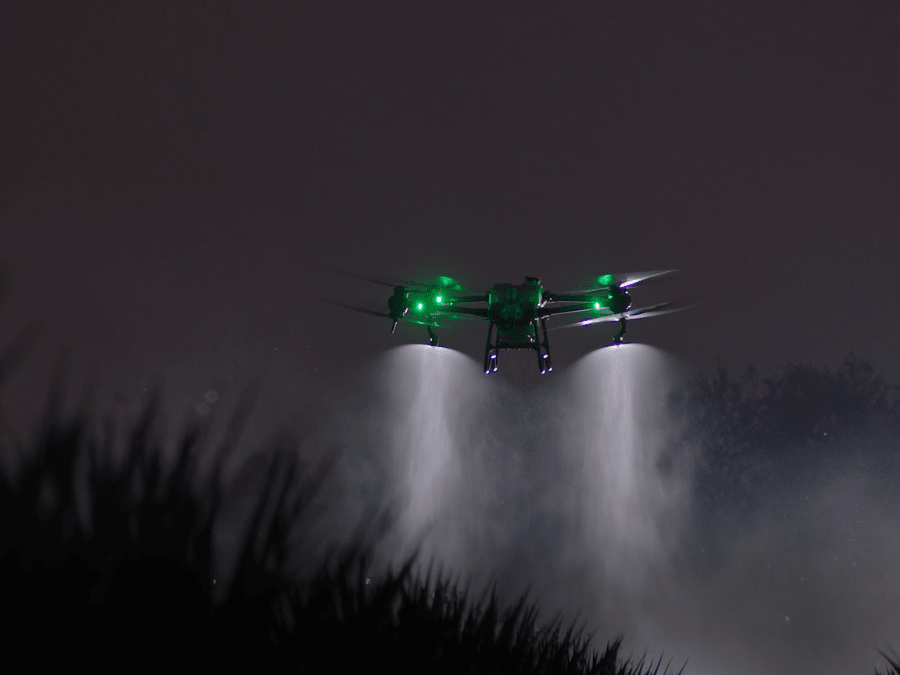 So how does it work? Since mid-2022, drones have been working in pairs to gather data on agave plant growth, identify plants requiring pesticide and fertiliser mixes, determine the optimal amount, and even dispense the mix when needed. 
The data collection has enabled agave farmers to make better decisions about resource use, ensuring that limited water resources are utilised only where necessary. The information has also revealed that early morning is the best time to water the plants when it's cooler, and there's less wind, leading to a massive two-thirds reduction in water usage.
Not only that, but the drones' capacity to fly over Diageo's agave fields reduces the need for tractors, resulting in decreased carbon emissions. The drone usage also allows agave farmers to focus on planting and nurturing new agave plants. 
Wellington Pauperio, Director for Supply, Tequila, and Mezcal at Diageo added that this initiative provides great new opportunities for personnel in the communities they operate in. He said that it also contributes to a more sustainable world by reducing resource use, including water mix, across their plantations. A win win for all it seems.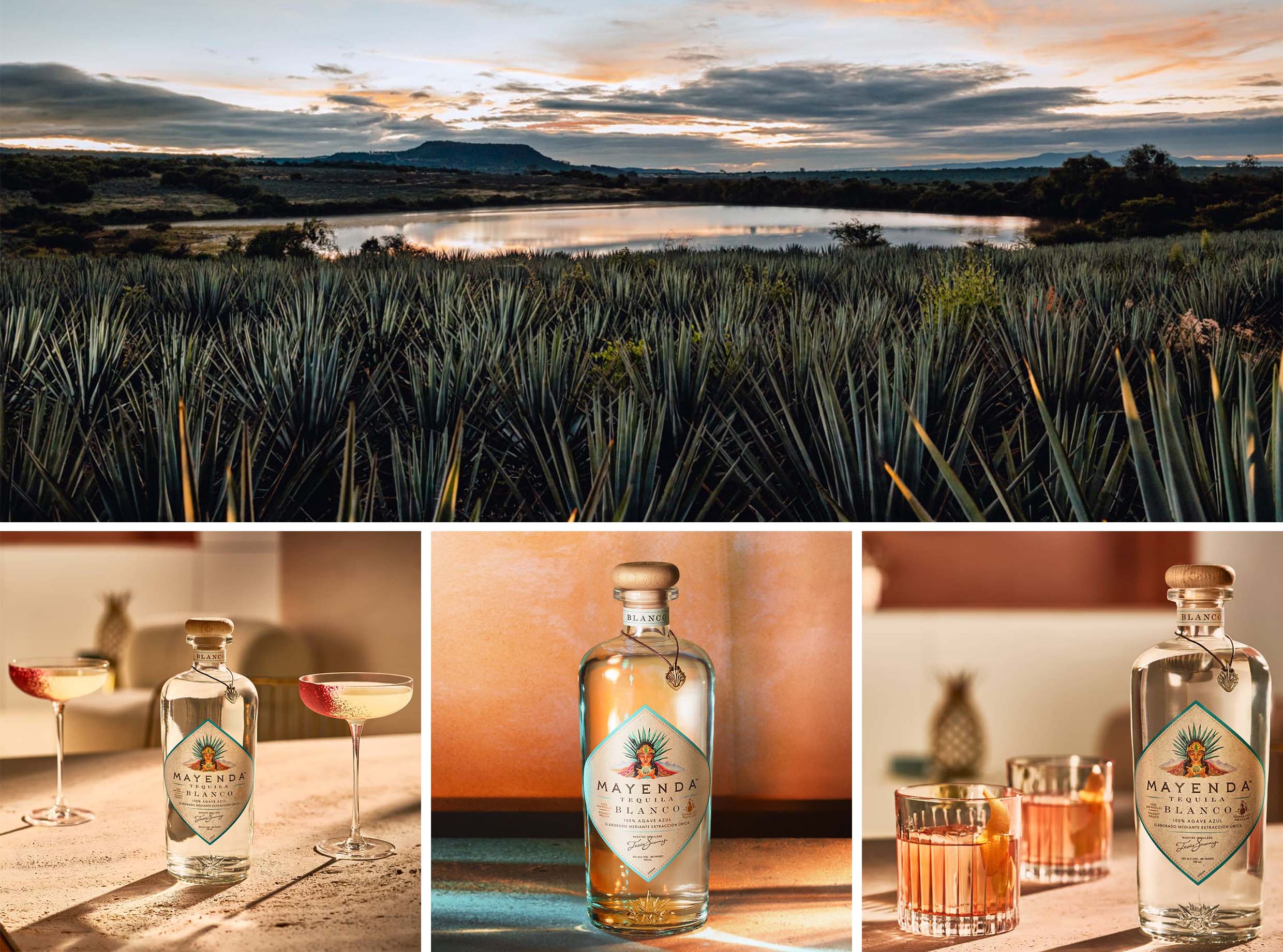 Hola Mayenda
Campari Group has broadened its agave spirits portfolio with the introduction of a new Tequila brand, Mayenda. 
Mayenda Tequila Blanco, the brand's inaugural bottling, was developed by maestro tequilero Jesus Susunaga and his team at Casa San Nicolás (NOM 1440), an authentic Tequila-producing distillery recognized by the Consejo Regulador del Tequila. 
Mayenda pays homage to Mayahuel, the Aztec goddess of agave, with a unique production process that took three years to perfect.
Made from 100% agave azul, Mayenda Tequila Blanco features hand-harvested agave with a low jima cut of under 3cm, which the brand says helps to eliminate harshness and bitterness. 
The process includes two innovative steps: macerating roasted piñas in the base distillate and blending it with agave miel, the "honey" obtained from cooking agave. This results in sweet, caramel, vegetal, floral and peppery notes. 
The final distillation takes place in copper pot stills, yielding a liquid with an aroma of wildflower honey and cinnamon, top notes of orange blossom and fresh grass, and flavours of baking spices, fresh herbs, pepper, and caramelized agave.
The packaging showcases Mayahuel in its design and features labels made from 100% agave by-products. Each bottle is adorned with a copper medallion crafted by renowned Mexican jeweller Mauricio Serrano, a nod to their commitment to honour Mexican culture and craftsmanship with each bottle.
Settling into Tequila Ocho's new home
While it made some headlines in March, Ocho Tequila's new home was in full flow last month. The new distillery and visitor experience, Los Alambiques, in Jalisco, Mexico, enhances the brand's production capacity and looks incredible! 
Nestled on a hill amidst the brand's agave fields and overlooking Arandas, the site, known as El Cerro del Gallo, once belonged to master distiller Carlos Camarena's grandfather, Don Felípe Camarena. The facility boasts an on-site cantina, restaurant, and a visitor centre with a barrel centre below. 
Don't know who they are and why is it big news? 
The distillery is famed for making both Tequila Tapatio and Tequila Ocho, which was established in 2008 as a single-estate brand and in collaboration between the Estes and the Camarena family. Ocho is now sold in over 20 countries and growing rapidly. Camarena remarked that the time was right for a new home for it to continue their journey together and the new facility, developed over the past four years, expands their capacity to deliver this while preserving traditional production processes.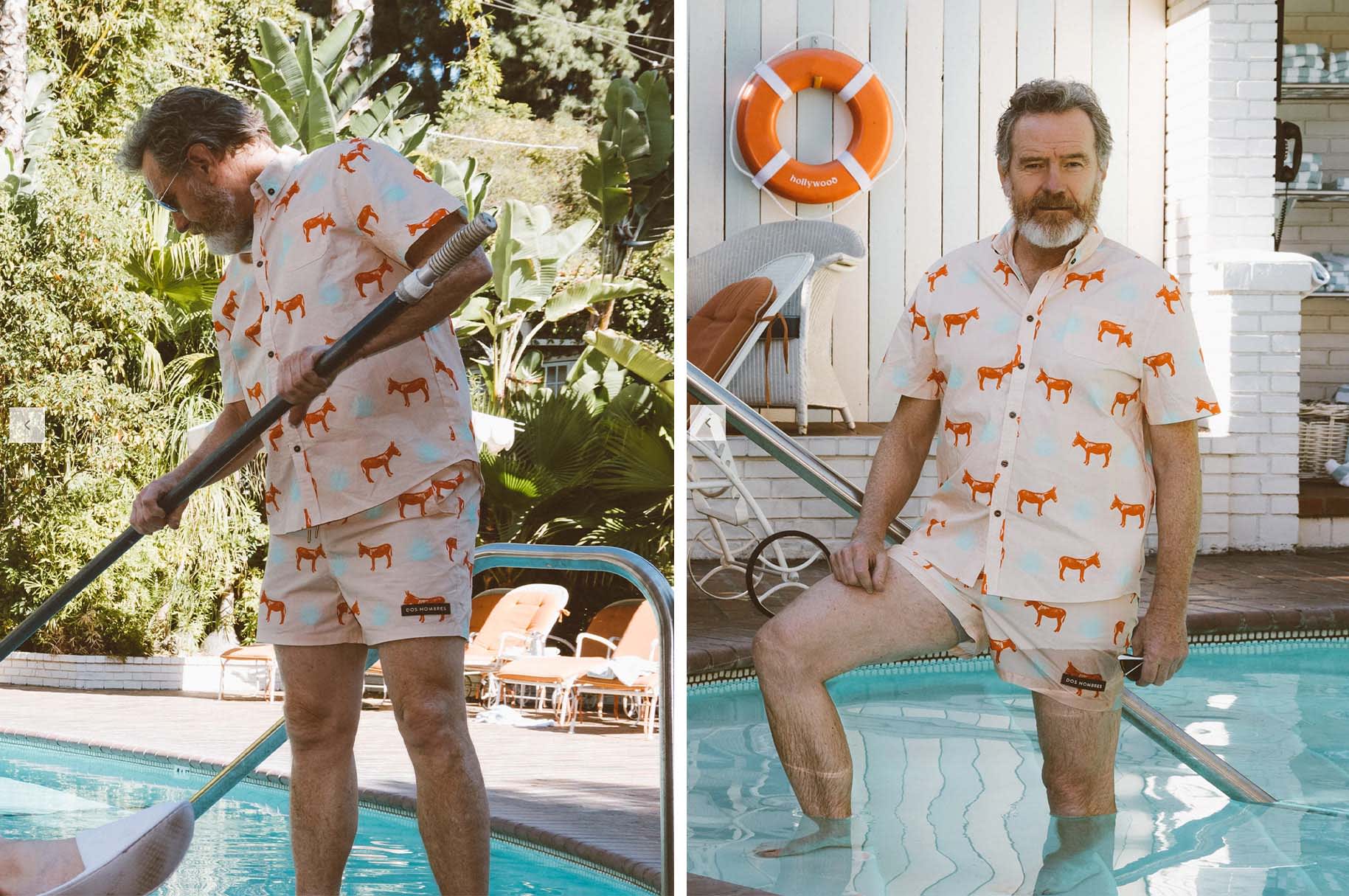 Mech drop by Dos Hombres
Breaking Bad duo Bryan Cranston and Aaron Paul are cooking up something new – and this time, there's no camper van in sight! 
The chemistry between these two extends beyond the small screen as they dive deeper into the world of agave spirits with their mezcal brand Dos Hombres. If you don't know it, it's a tasty Mezcal that was founded in 2019 after a spirited journey to Mexico. It's sourced from mezcal producers in San Luis del Rio, Oaxaca, and it has been winning hearts ever since it was unveiled.
Now, the duo is launching a fresh apparel line that includes a tan hoodie, joggers, t-shirt, a matching short-sleeved shirt and shorts, and a duffle bag – and if we say so ourselves, it's some of the coolest merch in town. With prices ranging from US$40 to US$75, it's not cheap but it'll have you looking stylish and it's been made to support a good cause.
Cranston and Paul will donate 100% of the merchandise proceeds to building much-needed infrastructure in the village of San Luis del Rio. The funds will aid in projects such as road reconstruction, agave reforestation, and water purification for the village's 500 inhabitants. 
In a bizarre and completely unrelated coincidence, which we must emphasise has no connection to the Dos Hombres duo, the Associated Press recently reported a breaking news story from Mexico City with a meth-focused twist. 
Mexican Navy inspectors discovered 11,520 tequila bottles bound for export that, shockingly, contained nearly 10 tons of concentrated liquid meth. The interception occurred on Sunday at the Pacific coast seaport of Manzanillo, according to the Navy. 
The bottles held approximately 8,640 kilograms of meth. Images from the seizure depict a sniffer dog alerting inspectors to cardboard boxes filled with glass bottles containing a brownish liquid, resembling the colour of "añejo" or aged tequila. The labels on the bottles were not visible…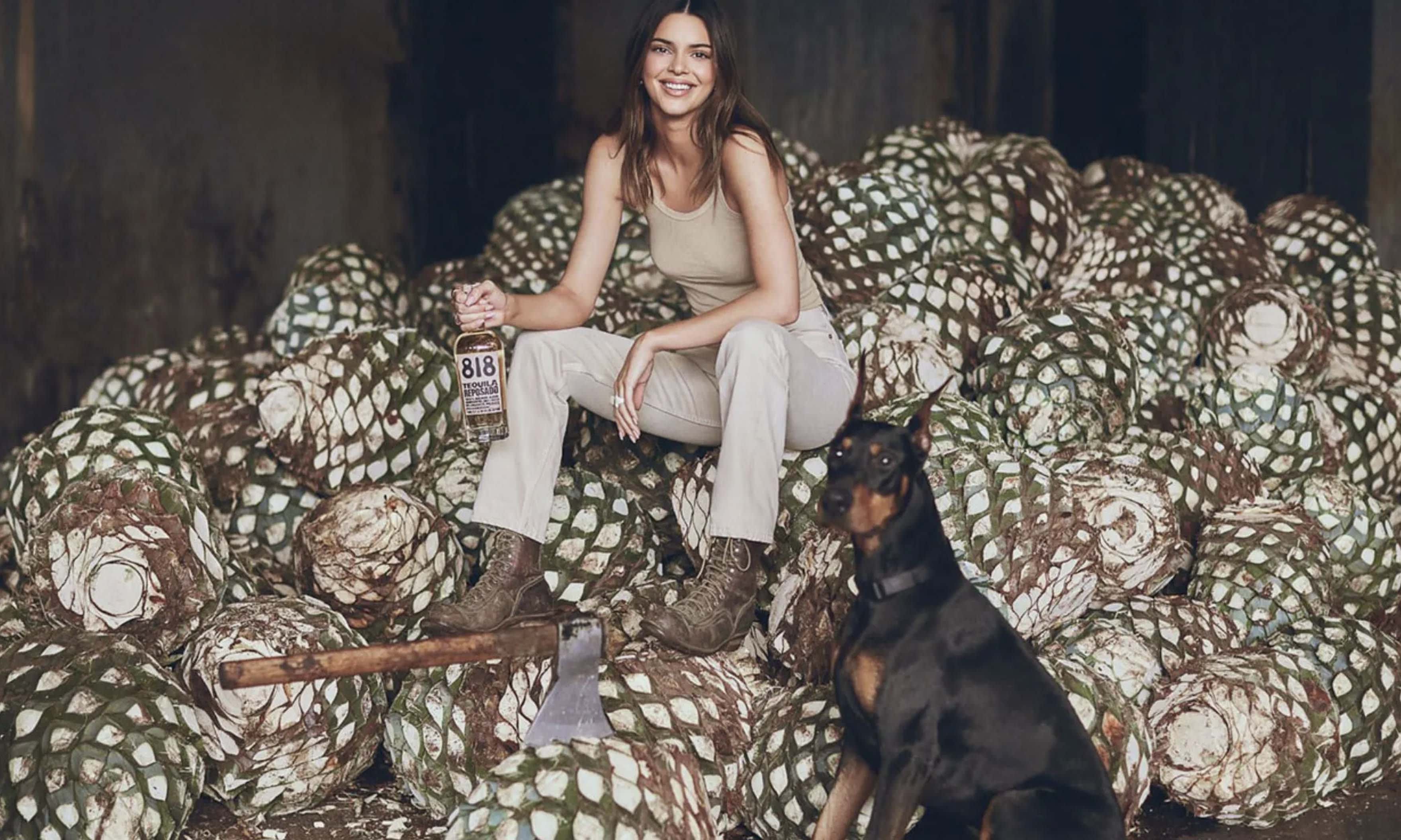 B-Corp Status for 818 Tequila
Following Pensador's announcement that they are a B- Corp registered brand back in March (the first for Mexcal) and the company's high-score (the benchmark score is 80 they reached 92.9 in part due to its charitable pledge, which sees 10% of proceeds donated to community projects in Miahuatlán) – the B Corp train has continued in the world of Agave!
818 Tequila, established by model and The Kardashians star Kendall Jenner, announced it has achieved its certification. 
This recognition, awarded by the non-profit network B Lab, demonstrates the brand's commitment to benefiting people, communities, and the planet. To celebrate this accomplishment, 818 has launched the 'Buy a Bottle, Give a Brick' campaign, aimed at expanding impact and infrastructure in rural Mexican communities where tequila is produced.
Jenner expressed her pride in the company's sustainable achievements within the first two years, vowing to continue working towards greater sustainability. The 'Buy a Bottle, Give it Back' campaign, running from April 1st to June 30th, 2023, promises to donate one brick to local Mexican infrastructure projects for every bottle of 818 Tequila purchased, up to a value of US$25,000. 
Thus far, 818 Tequila has contributed nearly US$400,000 to the Bricks Programme, supporting projects such as a community library in Zapotitlán de Vadillo, Jalisco. 
Say what you want about Celebrity Tequila as there are many issues that have come about as a result of the influx of famous faces (we've even been vocal about it in the past), but in all the controversy, there is also plenty to praise too. B Corp certification is not easy to achieve, and the latest campaign also reflect 818's dedication to creating a positive impact in the communities that bring tequila to the world.
Combine that with all of the other brands who are operationalising sustainability and committing to move the dial – it bodes well for how Tequila as a spirit is shaping up to the challenge of achieving net zero and playing a more proactive role in the betterment of communities. 
And that's worth a toast to say the least!