A sense of the outdoors
Your bank holiday booze doesn't mean you need to ditch your diet and hang up your mindful drinking – and it certainly doesn't mean you need to be heading to the supermarkets to spend a fortune on overpriced pre-batched cocktails.
The solution? It can be as easy as stepping out into your garden to pluck herbs and berries or infusing your own fresh and fruity syrups!
The great thing about classic cocktails is that you can keep the recipes the same, but swap out one of the ingredients with an infusion of June's abundant portfolio of bloom and blossom. Here are some of our favourite homemade moments: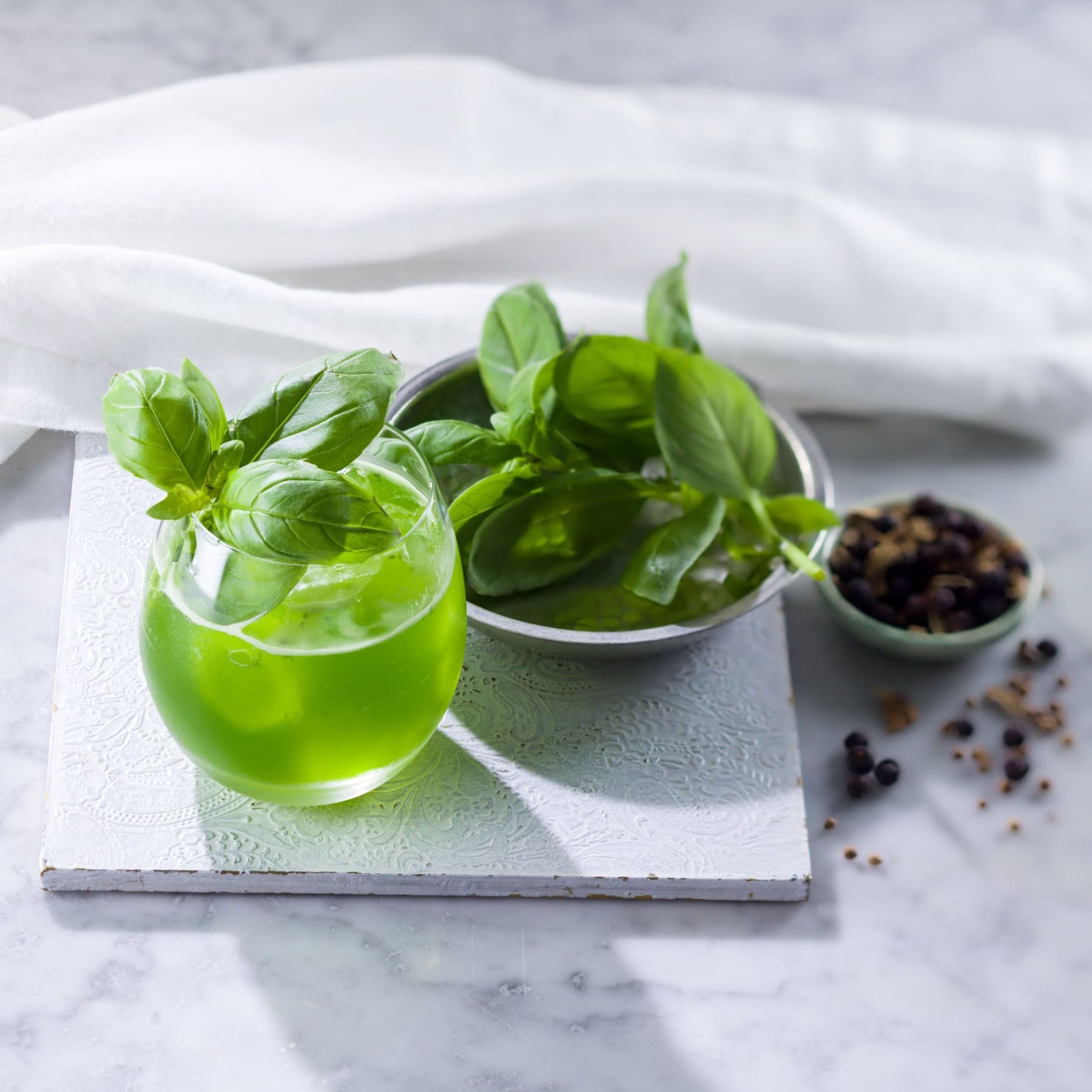 Basil Smash
The Basil Smash is a modern icon, that is as simple to make as it is mind blowing to taste. Its alluring neon-green tint may draw you in but it's the fresh aromatic kick that will have you coming back for another glass, time and time again. To make one, you'll need gin, fresh lemon juice, sugar syrup, a bunch basil leaves, while the full recipe can be found here.
Many have herb pots on windowsills, or leftover sprigs surplus to last night's dinner. It's an incredibly easy way to bring a sense of the outside into your weekend tipple. What better way to use them than in a fantastic cocktail? While it is a solid gin cocktail, don't be shy to incorporate your preferred spirit either and the likes of a clean and crisp Tequila is always a welcomed alternative.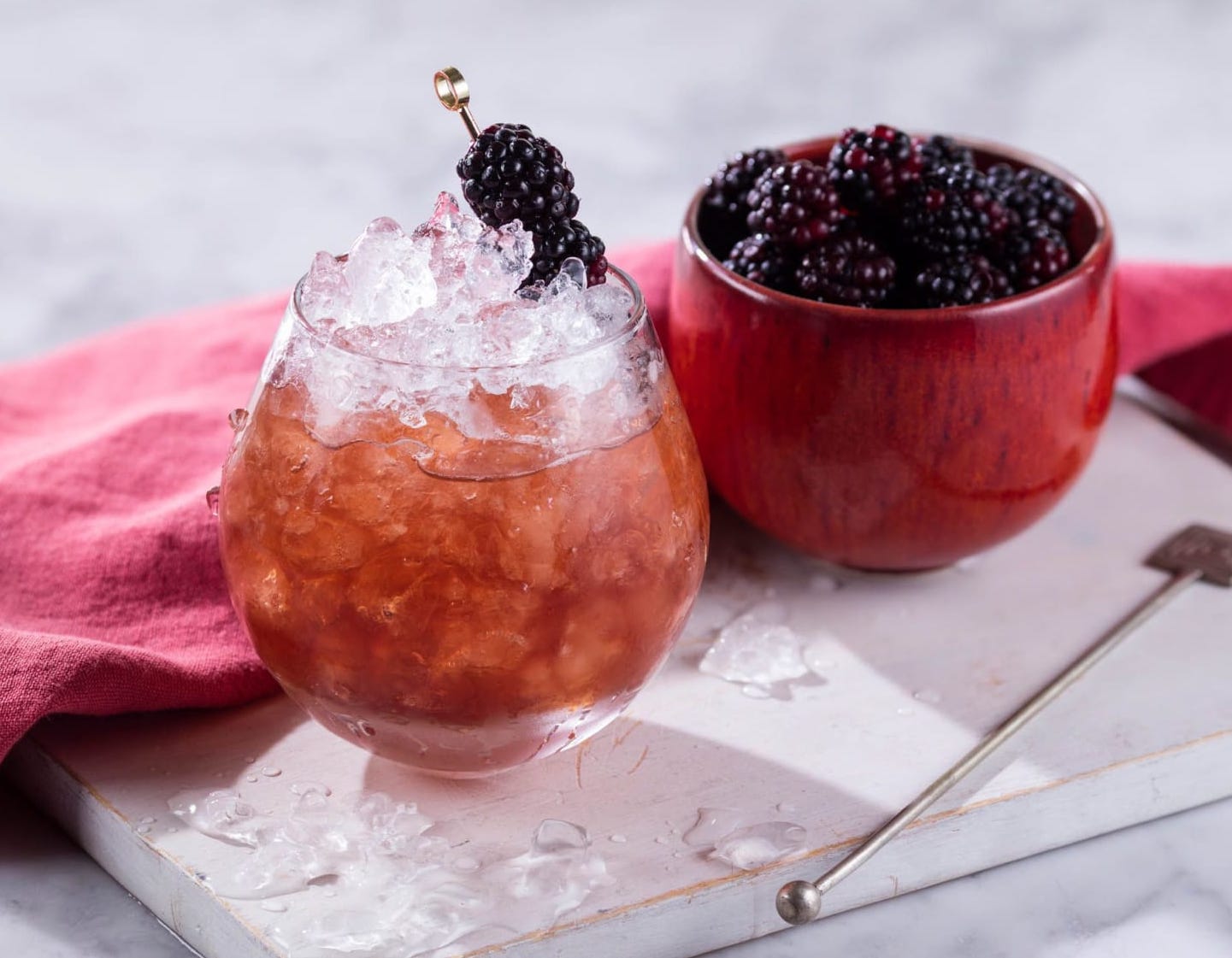 Bramble
Perfectly poised between fruity, sour, sweet, and boozy – the Bramble is a cocktail where you can go wild on alternative fruits and create a foraged fiesta in a glass. 
Whether you make a day out of it, or simply pick them right off the shelves – a homemade version that replaces Crème de Mûre is an unbeatable addition. Blackberries, strawberries, raspberries or even sea buckthorn or rosehip – anything bright and fruity that's growing outside is good for the basket and the muddler…  Have a look at our recipe for it here.
This is a drink best reserved for when the sun hangs lower in the sky and you can savour its sweet and sour harmony, in relaxed afternoon contemplation.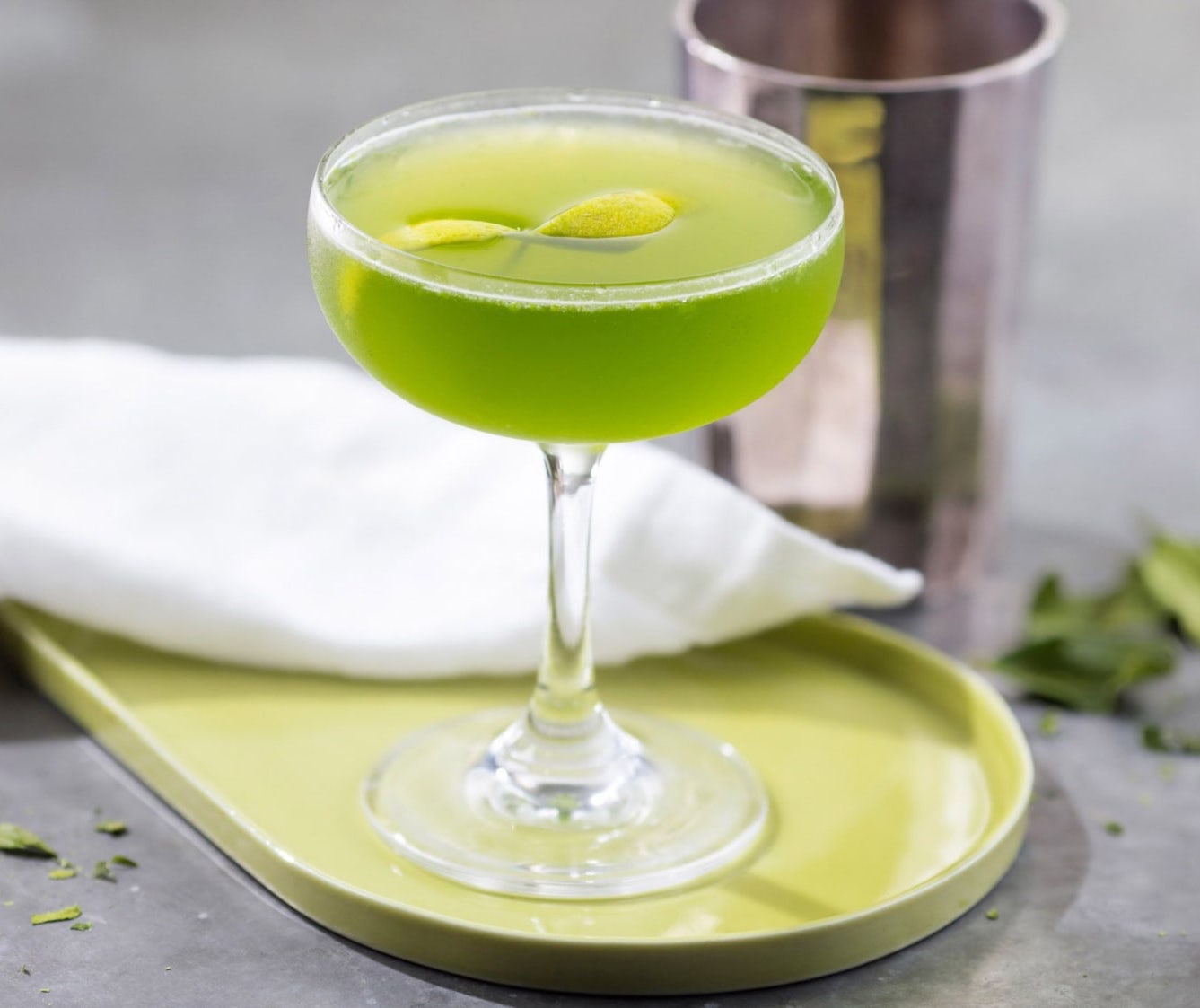 Cucumber Cooler 
Similar to our familiar green friend above, the Cucumber Cooler is a refreshingly bright cocktail that is the perfect accompaniment on a hot summer's day! 
What we love about this cocktail (full recipe here), is that you can easily make it as fresh as possible. With only four ingredients, is a drink that can be mostly homemade! Rosemary syrup is as easy to make as your morning brew – and the best thing about it is that it lasts for a couple of weeks. 
Boozy Bottomless Brunch
Who can name a better way to kick off the bank holiday than a lazy boozy brunch morning? Here are some mid-morning pick me ups for a big boozy bank holiday brunch.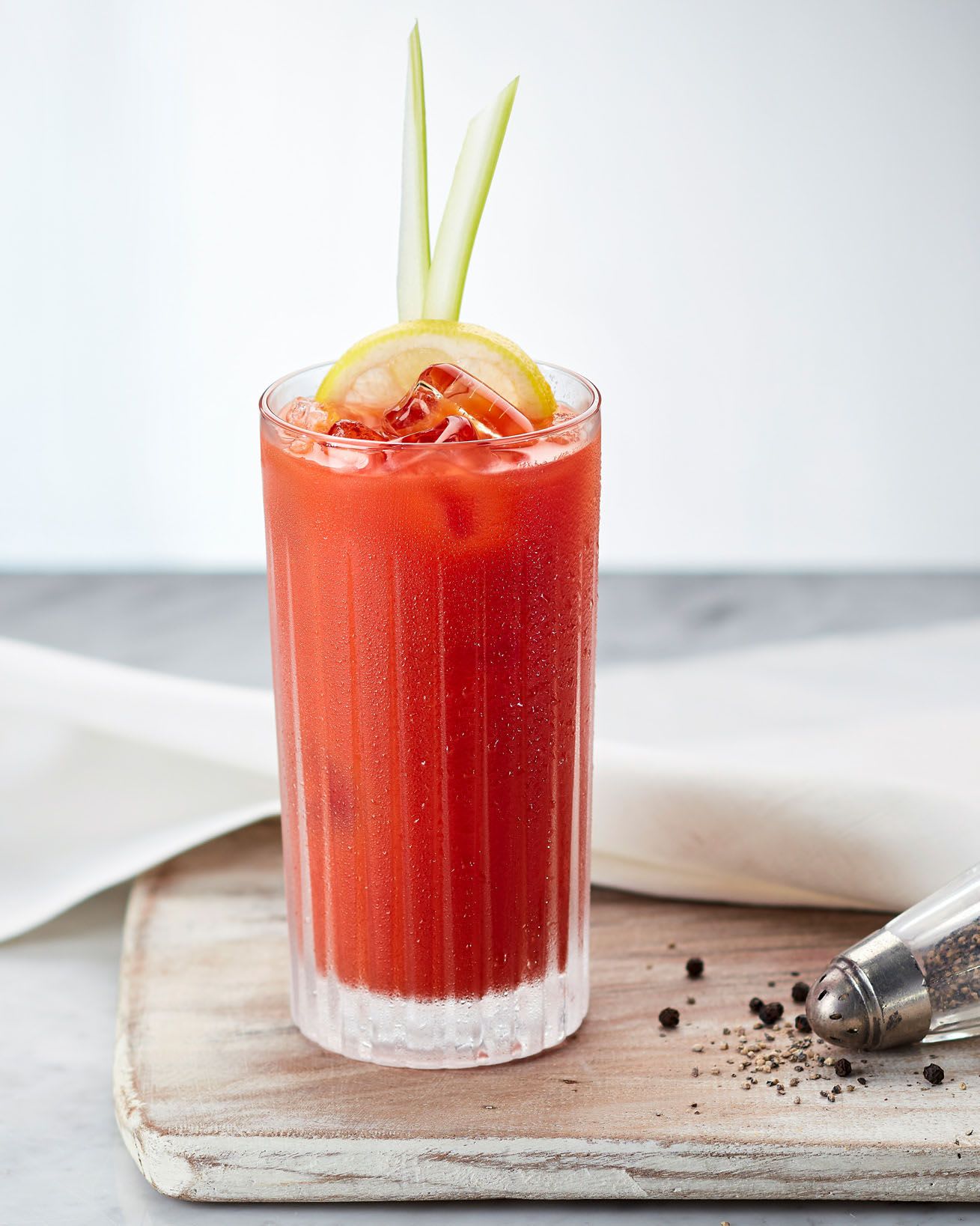 Bloody Mary
Is it possible to really 'do' brunch without a Bloody Mary? For the perfect Bloody Mary, the combination of spice, sauce, zesty citrus, and booze needs to be just right. Obviously, the amount of spice you throw in will affect how eye watering it is – but our advice is to not shy away. The spicier the better and we've got a great recipe for how to make the perfect one here. That's the best thing about this cocktail though, spicy not spicy, boozy not boozy, shaken or stirred – it is very easy to tweak and tailor the tipple to your preference. 
Red Snapper 
If vodka doesn't do it for you, the Red Snapper is gin's answer to the Bloody Mary and in our opinion, it works better too. This is a drink that was designed with the morning sun in mind and gin's flavour profile, be it citrussy to piny and spiced and beyond, brings its own character to the occasion and elevates the drink into something more.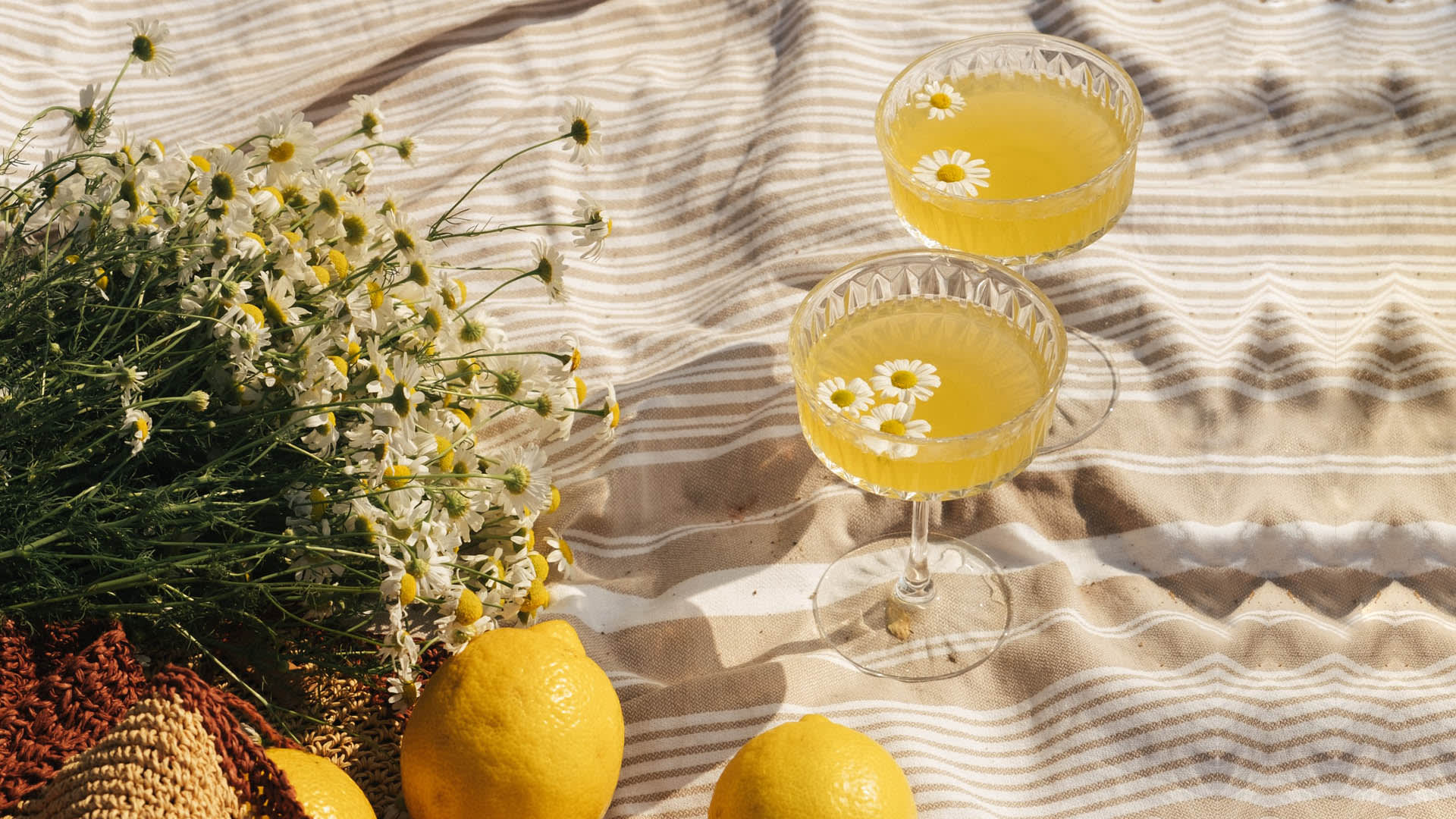 Sunny Picnic Punches
Like most, if your bank holiday plans involve a booze infused trip to the park, beach or even reclining on some garden chairs – an easily scalable punch is the ultimate summery solution to please everyone involved. 
The 'Punch' has been reserved as a big domestic party drink for hundreds of years – no one wants to keep popping back to the kitchen to shake up a cocktail when our temperamental British summer sun, can quickly disappear behind some unwanted shade. 
Serve it how you want - if you feel like a punch bowl is too much of a 60's pastiche, batch up in a pitcher. We've been known to keep un-diluted versions in bottles in the fridge, meaning you can just pour glass by glass. The key thing to remember is that the beauty of a punch is that you make it all in one go, then decide how to either preserve it (keeping it in a vessel with no ice) or serve it (any container you wish with ice).
Here are a couple of our go-to recipes…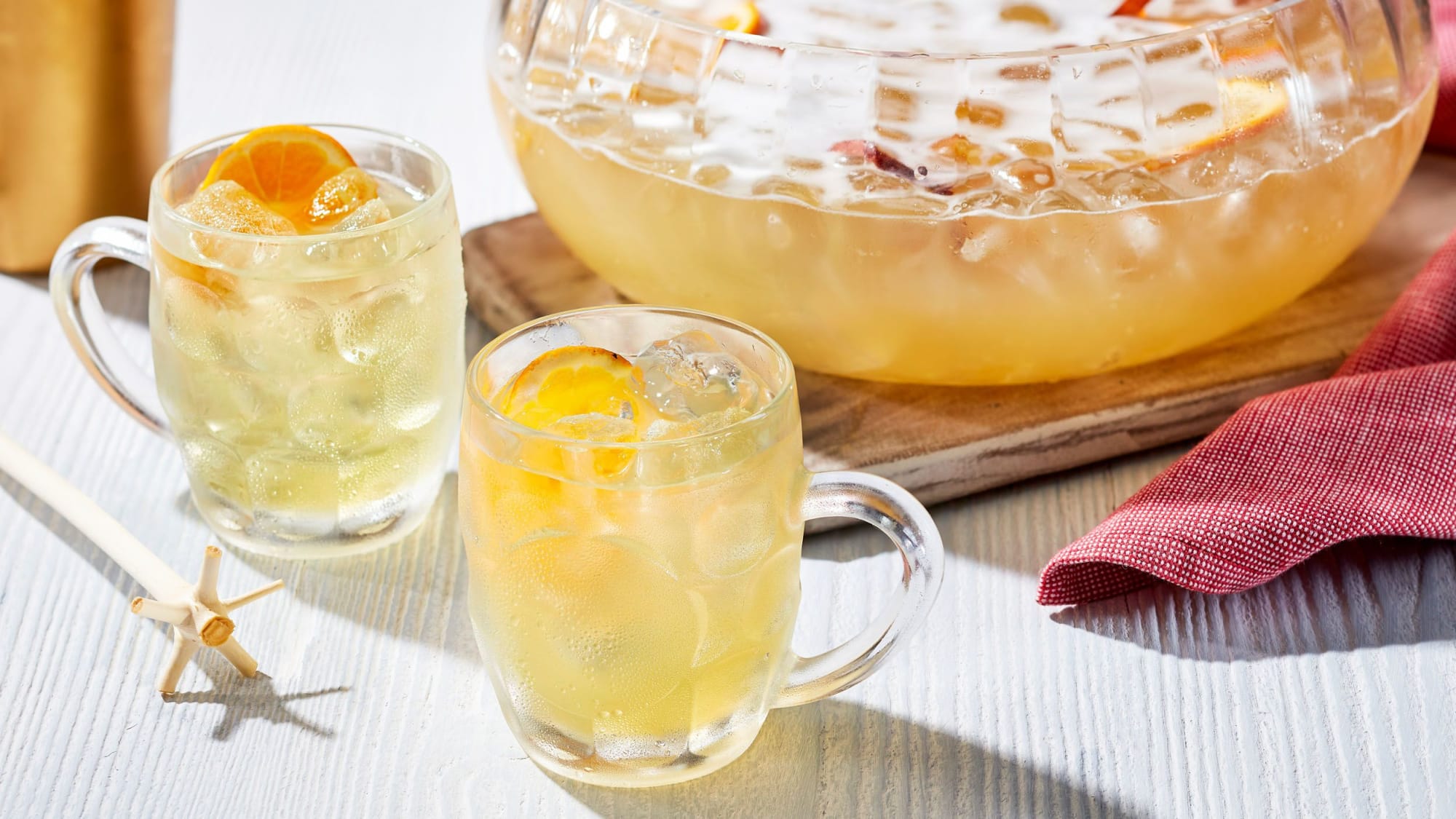 Lemon Fizz Punch 
Delve down a zesty citrus patch with a bittersweet and refreshing, yet foolishly boozy punch. Be careful though as it may just lead you down an evening trail of raucous hedonism before you know it! 
The Lemon Fizz Punch is easily scalable and disgracefully indulgent if you are looking something a bit lighter and more golden than your typical Pimm's. Add Lemon juice. Honey water, Earl Grey Tea, Prosecco and tonic for a zingy and bright combination. Have a look at our recipe and some tips on how to tweak it to suit your preferences.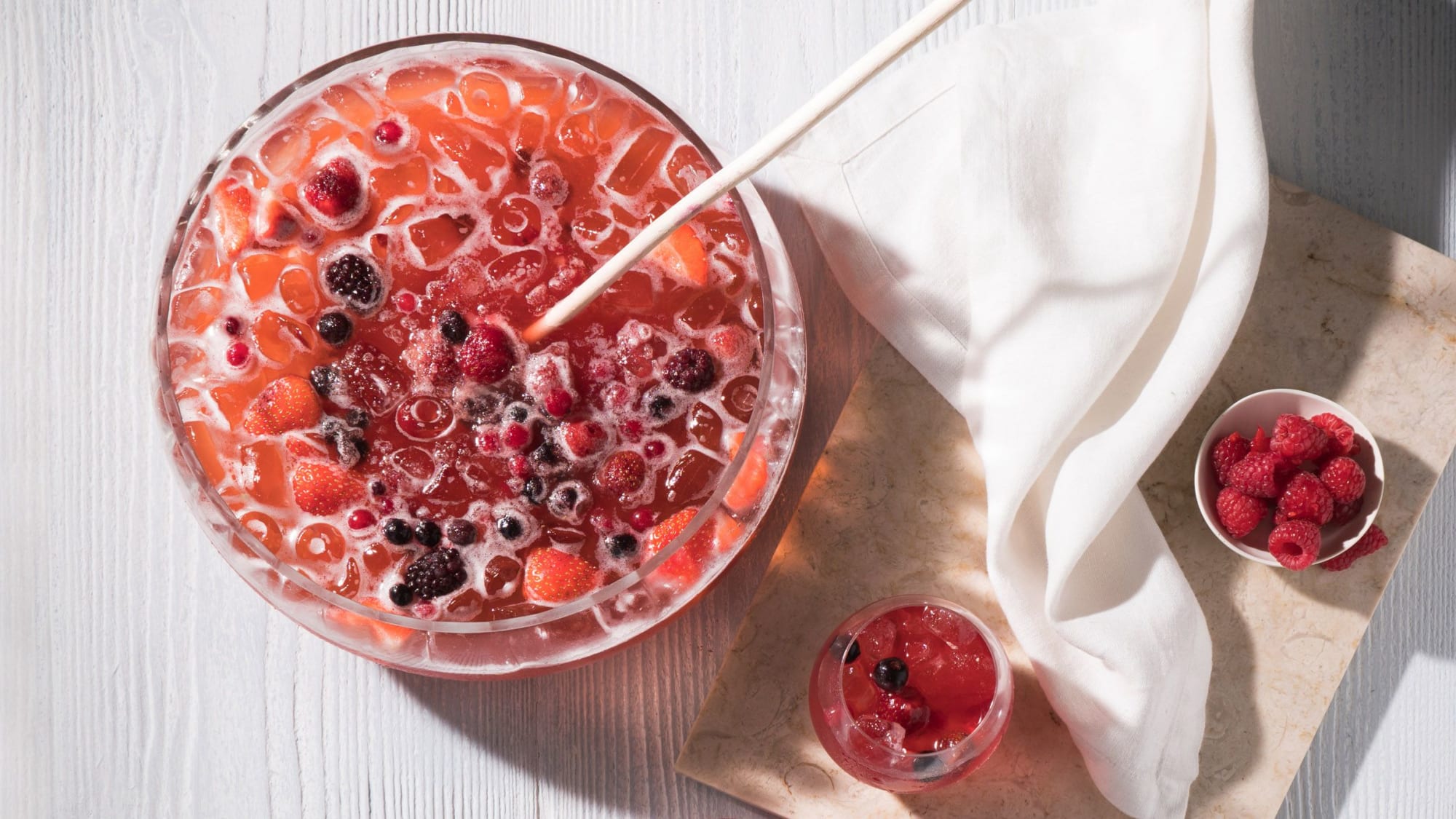 Summer Gin Punch 
A big fat bowl of a Summer Fruit Punch is the perfect "plus one" to bring along to a garden party, or even if you are looking to sweeten up BBQ season by just a pinch!
With berry season now proudly showing off its juicy treats, every cup, jug or bowlful will pack a sweet punch for a supremely ripe and refreshing burst of summer. We've got a step by step guide on how to make one here, along with some twists. As with all summer days, punches need to stay cool. It may sound counterintuitive, but irrespective of whether you serve it into a pitcher or a bowl ice is your friend – the more ice there is, the slower it will dilute. So, make sure you fill it right to the top with cubed ice to avoid several trips to the kitchen and a slushy, watery mess.