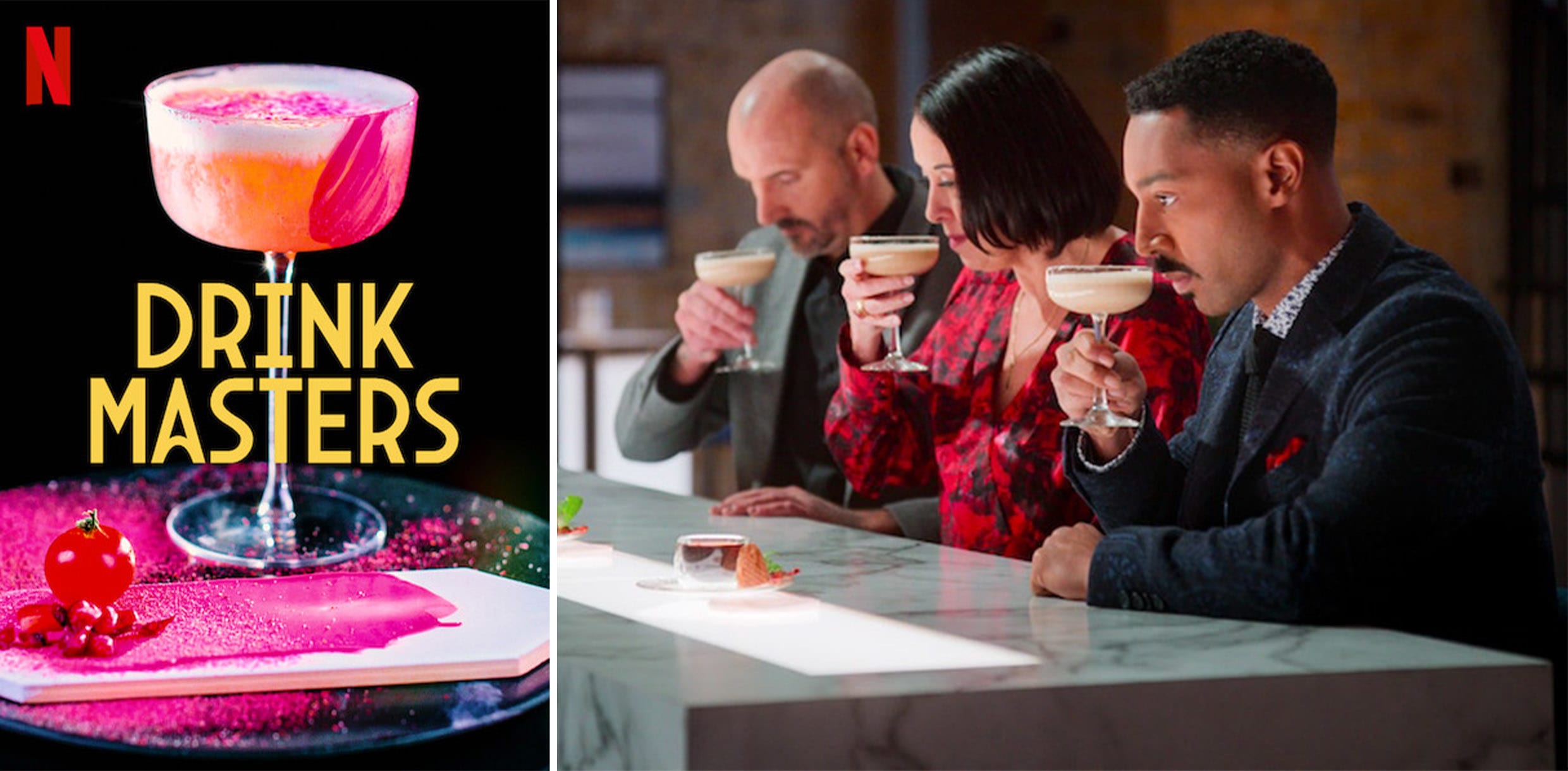 Gift hunting for your avid cocktail enthusiast can be up there with the task of the year. You'll need to stay away from excessively personalised tat and engraved custom bar trinkets and match up with the giftee's well-established bar aesthetic. That's not easy. 
When it comes to your beloved cocktail connoisseurs think not about what they need, but what they desperately want. For the home expert, it's not about kickstarting their love for cocktails, it's about elevating their hobby to new heights. Once you appreciate that cocktails are culinary art, you live in a world where combining the right ingredients, techniques and presentation can result in truly spectacular experiences. That's what making drinks is all about.
This is a guide for those people. 
The ones that really love mixing, tinkering, infusing and shaking their concoctions at home. These are gift ideas that will seem "out there" for the ice and slice drinkers, but for us cocktail nerds they are what we crave but can never quite justify. Which is why they make for AMAZING gifts.  
As a side note before I kick off in earnest - if you do need some start up inspiration for your novice cocktail enthusiast this Christmas, we have written a whole Back to School series in the pursuit of cocktail excellence that covers Glass & Barware, Tips & Tricks, Cocktail Hacks, How to Build your Cocktail Cabinet and the Best Drinks Books to Buy! 
Make awesome infusions 
For the experimenter, doing complex infusions and macerations opens endless opportunities to mess around with ingredients at home. Done well basic ingredients married together can become far more than the sum of their parts.  
So, if you're tired of trying to find space in your dishwasher behind your partner's 'experiment no.27' (yes, cocktail nerds use their dishwasher to act as a water bath for some infusions) why not look at a Sous Vide?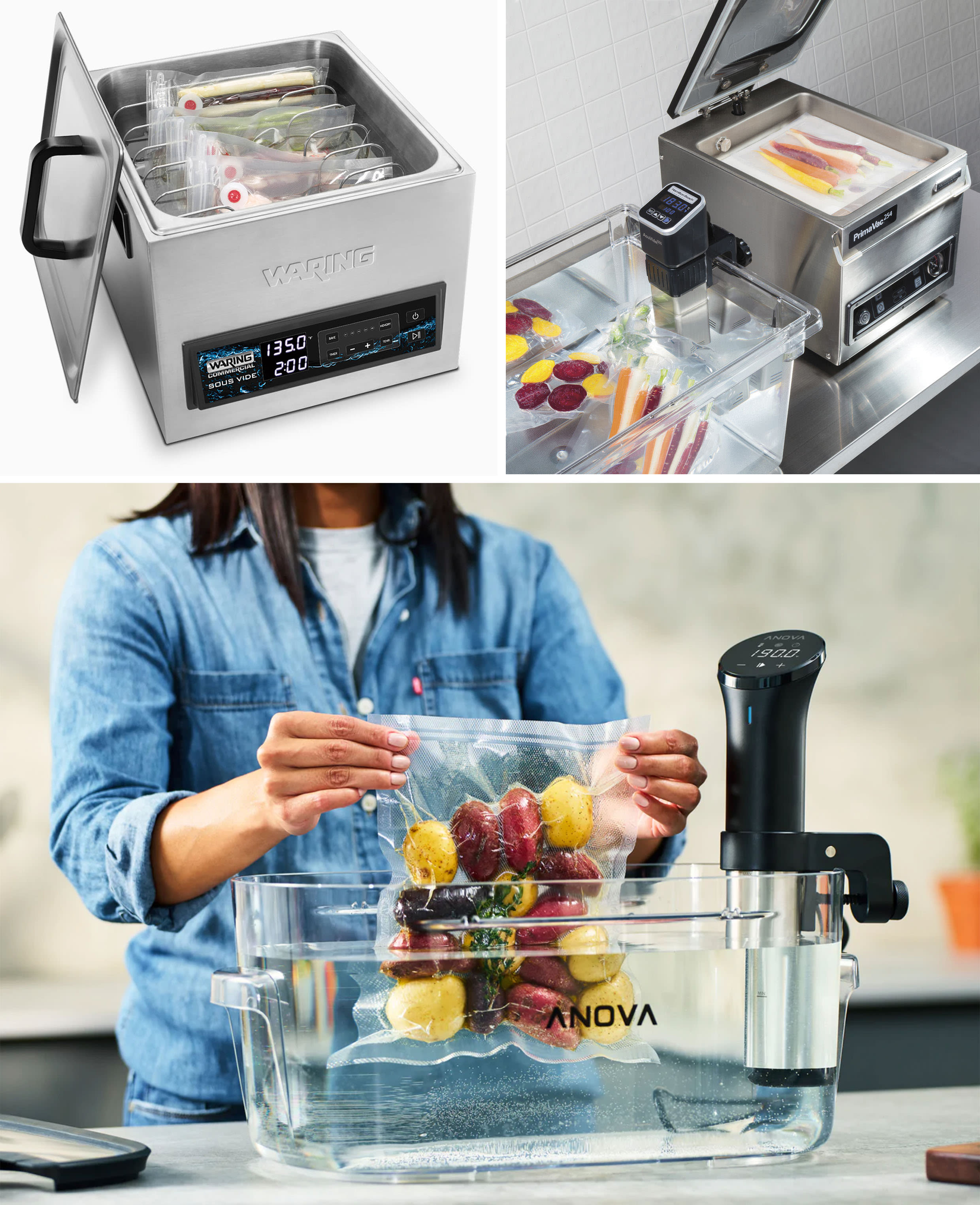 Designed for controlled warm macerations, the Sous Vide gives you better control of temperature and time, so you can bag on this being a worthwhile gift to get the clogs turning. There's a few options as to how you can go about it, from the entire kit and caboodle, to lids, containers, seals and more - take a look at Sous Chef's range of items for ideas.
Getting them to load the dishwasher properly with or without experiment is another matter though…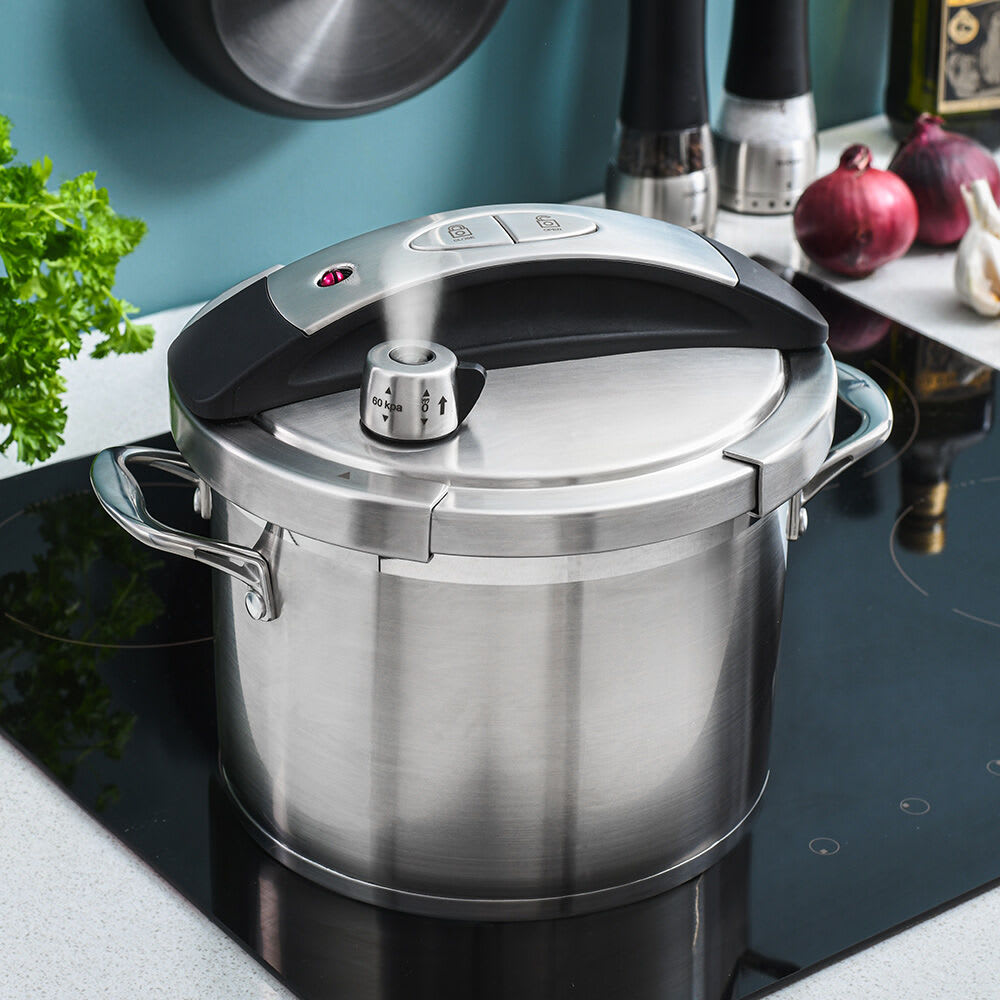 If, however you are on the same page as me, multi-functional gifts are a better bet. Take it one step further than the Sous Vide and invest in an all-round good, quality pressure cooker. 
For those who have dabbled in home macerations before, pressure cookers make room for more intense infusions with spices that can stand up to the process, like burdock root and star anise. 
If cocktails aren't on the menu, they are great for other culinary moments and the chef of the household may also get a bonus gadget to play with too.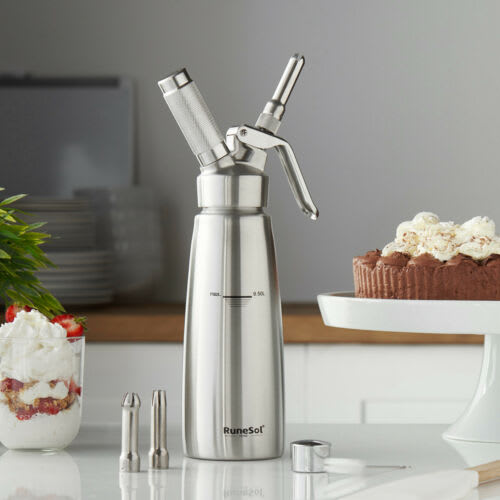 Now, a cream whipper as a Christmas gift may seem like a weird one at first, granted. But to a cocktail fanatic, a simple cream whipper gun is the opportunity to get creative. Take the rapid infusions times and merge that with any herbs, citrus or spices of choice, and you've got yourself some funky cocktail foams.  
Banoffee Old Fashioned's with a banana foam for a festive seasonal tipple? Why not!  
We're big on 2-in-1 gifts here and if you're shopping for a fellow cocktail enthusiast, there is a good chance they're into coffee too.  
A Clever Dripper is a great solution to both their caffeine and cocktail needs. It's great for filtering booze-forward drinks through coffee beans for a hint of essential bitterness making it a neat gift to filter and infuse both passions together.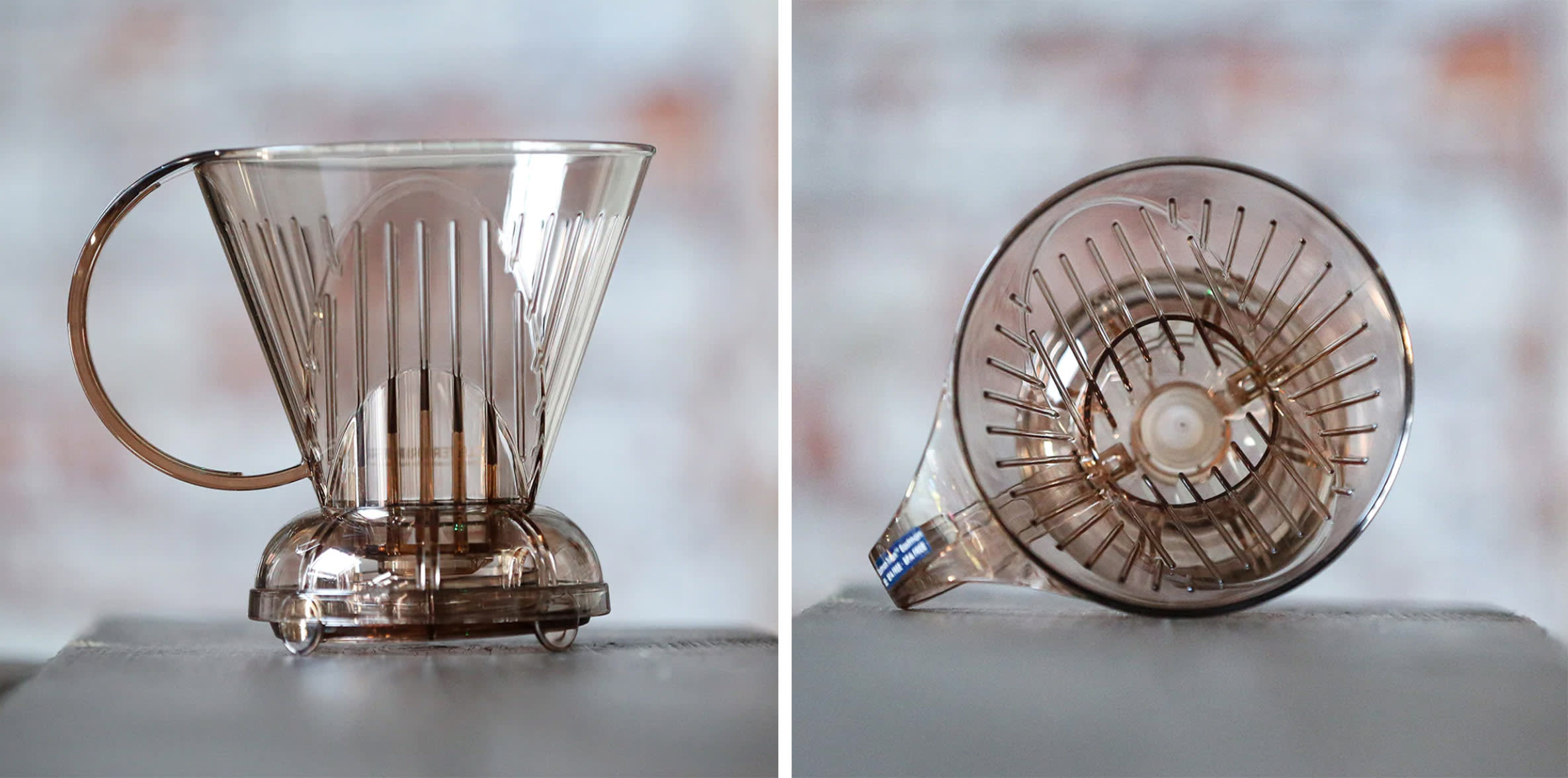 Insta ready garnishes
We've been talking a lot about the liquid but every so often the garnish is the show-stopping feature. A pair of pinking shears (aka crimping scissors) are a nice touch for a zigzag edge to your peels.
That said, for those completely addicted to the chase of trialling new techniques, a home dehydrator is the gift of the season. 
Cocktail powders, wheels, sherbet, and herbal fruit 'leather' is the gateway to enhancing those intense flavours. Not only will it give your home-tender the opportunity to play around with their new toy, but it's a brilliantly sustainable forward tool for your kitchen too.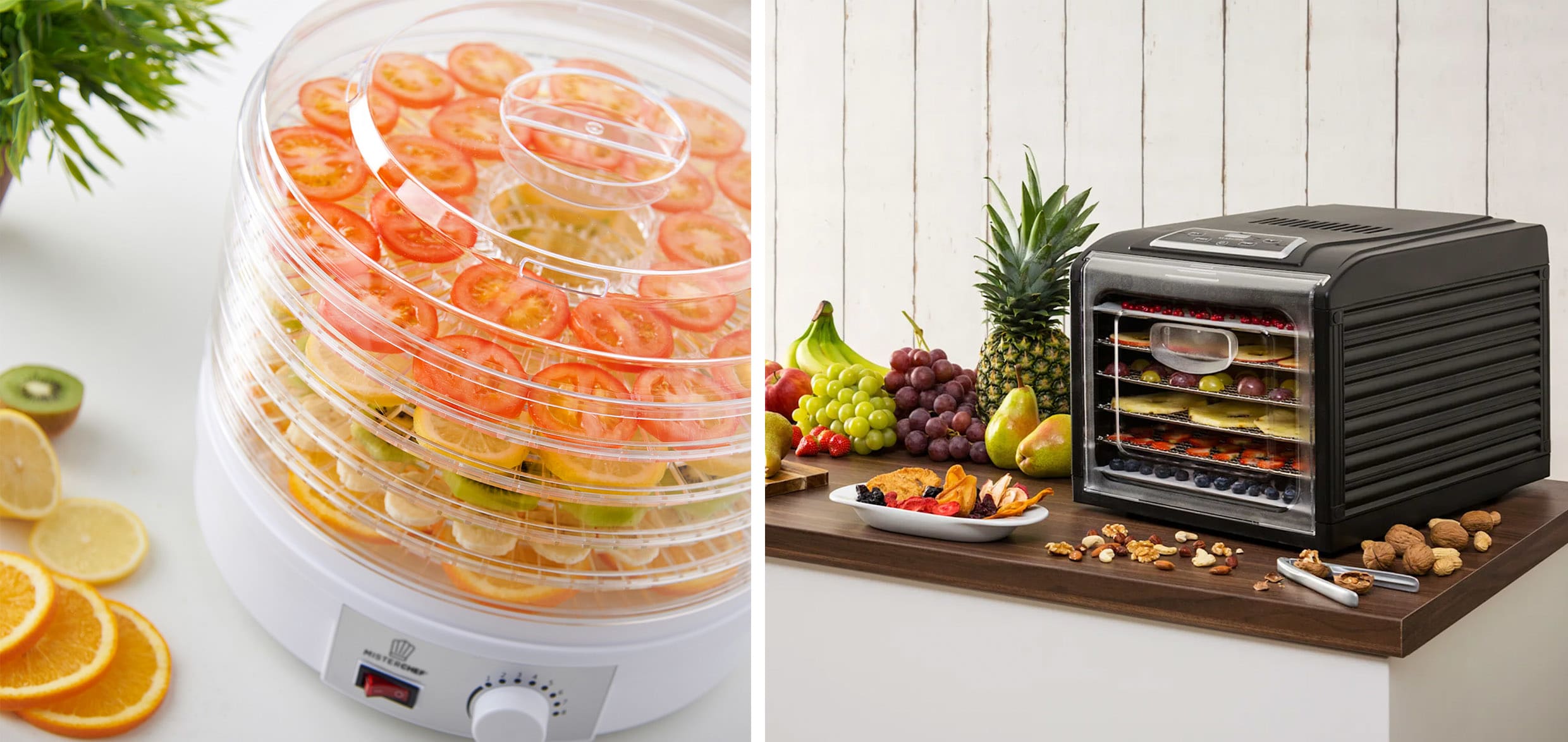 Smokin' hot cocktails
Smoking guns are a fantastic way to infuse that sought-after aromatic smoke into both spirits and cocktails. The Curious Bartender by Tristan Stephenson covers the artistry and alchemy of cocktail creation, touching on advanced techniques for home-tenders to get stuck into.  
Smoking cocktails is one of them. He recommends the PolyScience smoking gun starting at around £65. It's easily directable and a controllable gun and easy to see why. Don't just stop at the gun though - applewood, pecan, oak and mesquite are just some of the woods suitable for smoking and it may be nice to start their journey with a few options.  
If you want a bit more theatre and are thinking about the possibilities of smoking cheese boards and making a more multifunctional gift - accompany a smoking gun with a Drinks Cloche with inbuilt valves. 
You'll find that most are designed to work with the PolyScience and Sage smoking guns, and some are even resistant to high heat (think oven) as well as being dishwasher safe. 
A dramatic "bolt on" gift if ever there was one. 
Batched and beautiful 
Barrel ageing cocktails at home is not a technique you hear of regularly, but it quickly becomes a new hobby for those fascinated by alcohol's interaction with oak.  
These American white oak barrels range from £80 - £175 depending on size and they are perfect at mellowing harshness in the liquid. By leaching out spice, vanilla and nuttiness from the staves and into the pre-batched cocktail, the barrels integrate even the nuanced subtleties in each creation. 
Due to the combination of medium char and premium white oak, you can count on an incredibly rounded drink and the added bonus – you'll have cocktails on tap, at home.  
If maturation sounds as if it'll be too much but you like the idea of a big drinks dispenser (great for those who love to host parties) why not step up from the old Kilner jar and opt for a tabletop ceramic dispenser? 
Try the Porcelain Egg, which combines functionality (5L) and elegant design – a fun way to serve up punch, or something boozier…
Shape shifting ice 
Both bartenders and enthusiasts alike will agree on one thing, ice is the most important element of a cocktail. So, how to 'up' the ice game? Start with exciting moulds and shapes, then take it one step further… 
Things to consider when looking at ice are shape, size and clarity. The first are obvious, but the latter isn't as simple to achieve as putting any tray in the freezer. Look for molds that assist with directional freezing or trays that help reduce impurities and bubbles.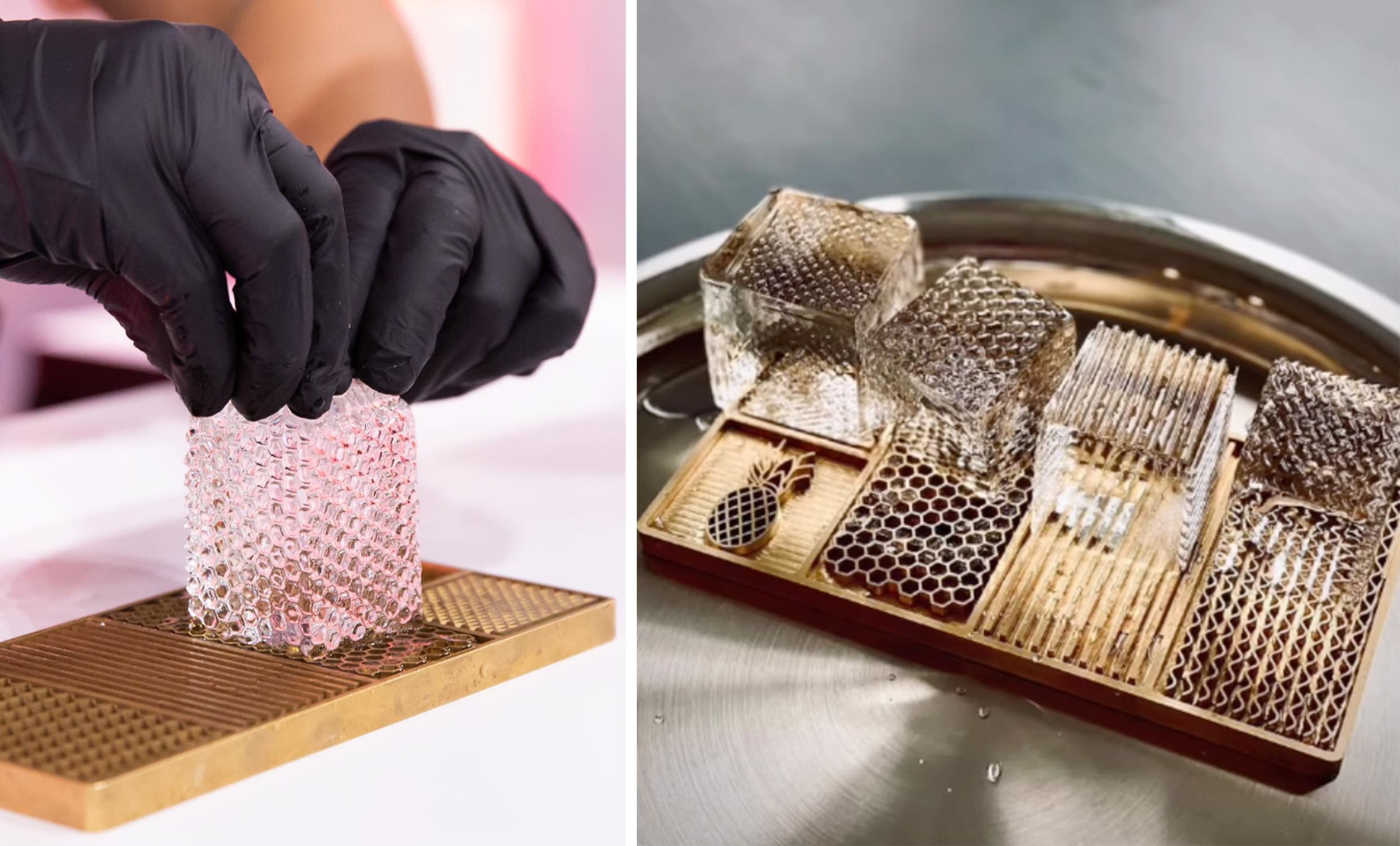 Meanwhile, Tony Gonzales aka @theicedesigner, will immediately make any budding connoisseur feel like a kid at Christmas again. Part melting ice into textured designs on his brass ice plate is bound to elevate anyone's clear ice game and upgrade your average cube beyond belief. 
Who knew marking frozen water could be so exciting?