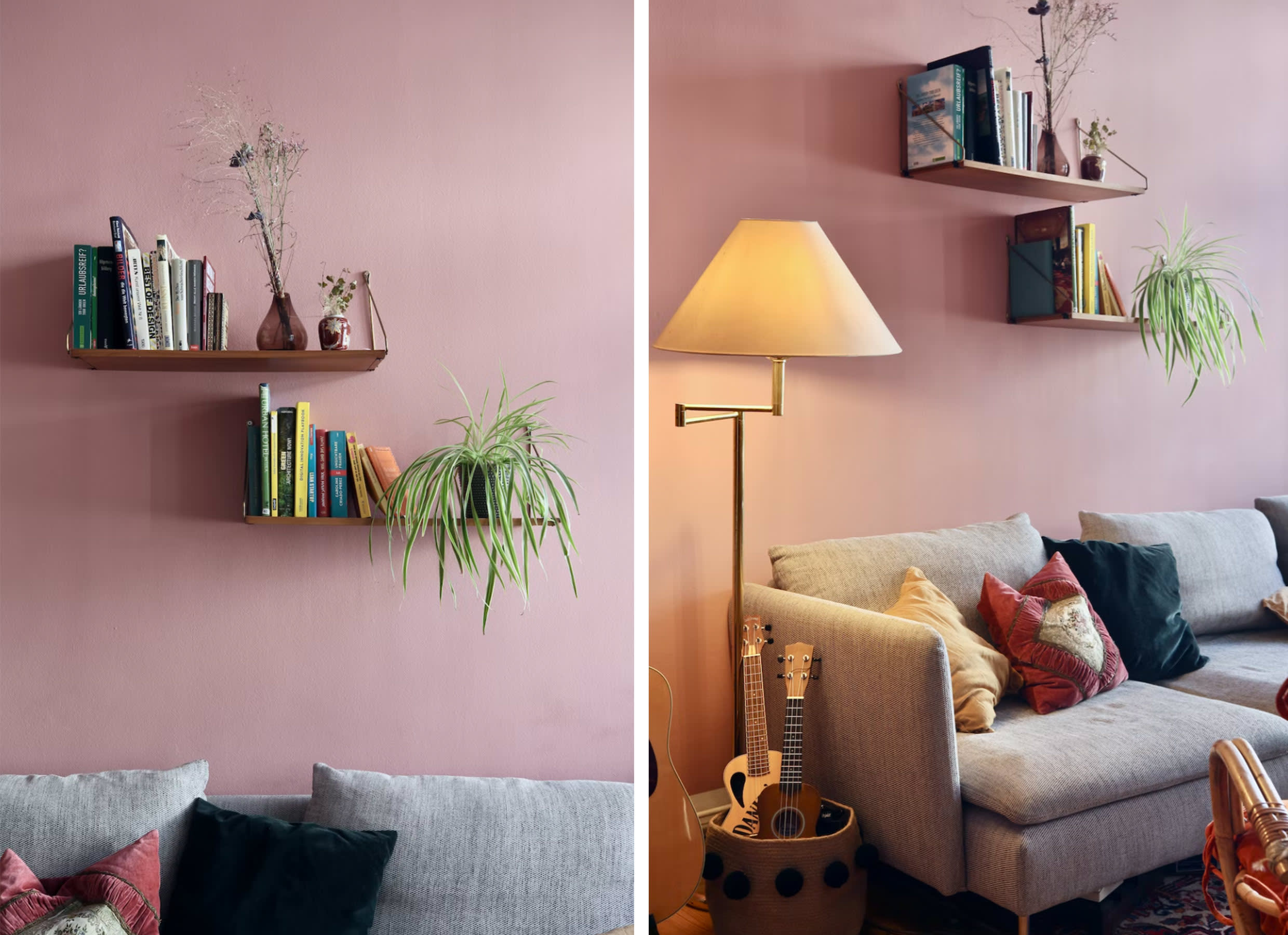 There are hundreds of books about booze. From detailed 'how to' guides, to the fun and frivolous themed gift items. There are tomes on specific spirits, others on bars and bartending, some on cocktails and more on history and specific ingredients than you can think is even possible. Until that is, you read them and realise there's so much more that you want to voraciously flick through!
When it came to putting together a "syllabus" for this Back-To School series, I didn't want to just list the classics or the seminal components of any good spirits library. I thought it would be more fun, and more fitting to present what I've been reading recently (as well as still waiting for in the post). 
While this list is idiosyncratic - some are new this year, others' new to me and a couple that I am completely smitten with and have not put down for over a year – if you are in the market for some further reading - I'd urge you to look at both old and new releases, not just the top-rated chart on Amazon.
The spirits industry keeps moving. It needs to as it reflects what drinkers want and the trends going around. While the recipe for a Negroni, Martini, Manhattan or Daiquiri will stay true, so much of the discourse, the views, the styling and the way that both cocktails and spirits are communicated changes. 
The industry needs new voices to continue emerging, as well as old voices taking on subjects with a different lens – and that can only happen if drinkers are prepared to take a risk and invest on new ideas, not just best sellers peddled by algorithms. 
What I've found is that most drinks books cost less than a couple cocktails at a good bar, and almost always give back in ways that far exceed the price tag. Here's what's in my shelf currently… 
The Bartender's Manifesto: How to Think, Drink, and Create Cocktails Like a Pro
Offering a foundational approach to cocktails, this manual from Toby Maloney (head mixologist at The Violet Hour) and Emma Janzen aims to help readers understand and create original drinks like a seasoned barkeep.

The Bartender's Manifesto includes The Violet Hour's greatest recipes, expert tips from bar alumni and helpful step-by-step illustrations and photographs. The result is that you feel like you've got a better understanding of what made that bar's training program so legendary (for those who don't know, The Violet Hour was hugely influential to Chicago's cocktail scene over the past decade) and don't feel as daunted by the idea of inventing your own creations. 
Or as they put it – "Like cooks who can peer into their pantry and whip up dinner on the fly, no recipe needed, those who follow the methods in The Bartender's Manifesto will have the technical foundation and confidence to take their cocktail skills to the next level and fabricate a drink from any ingredients at hand."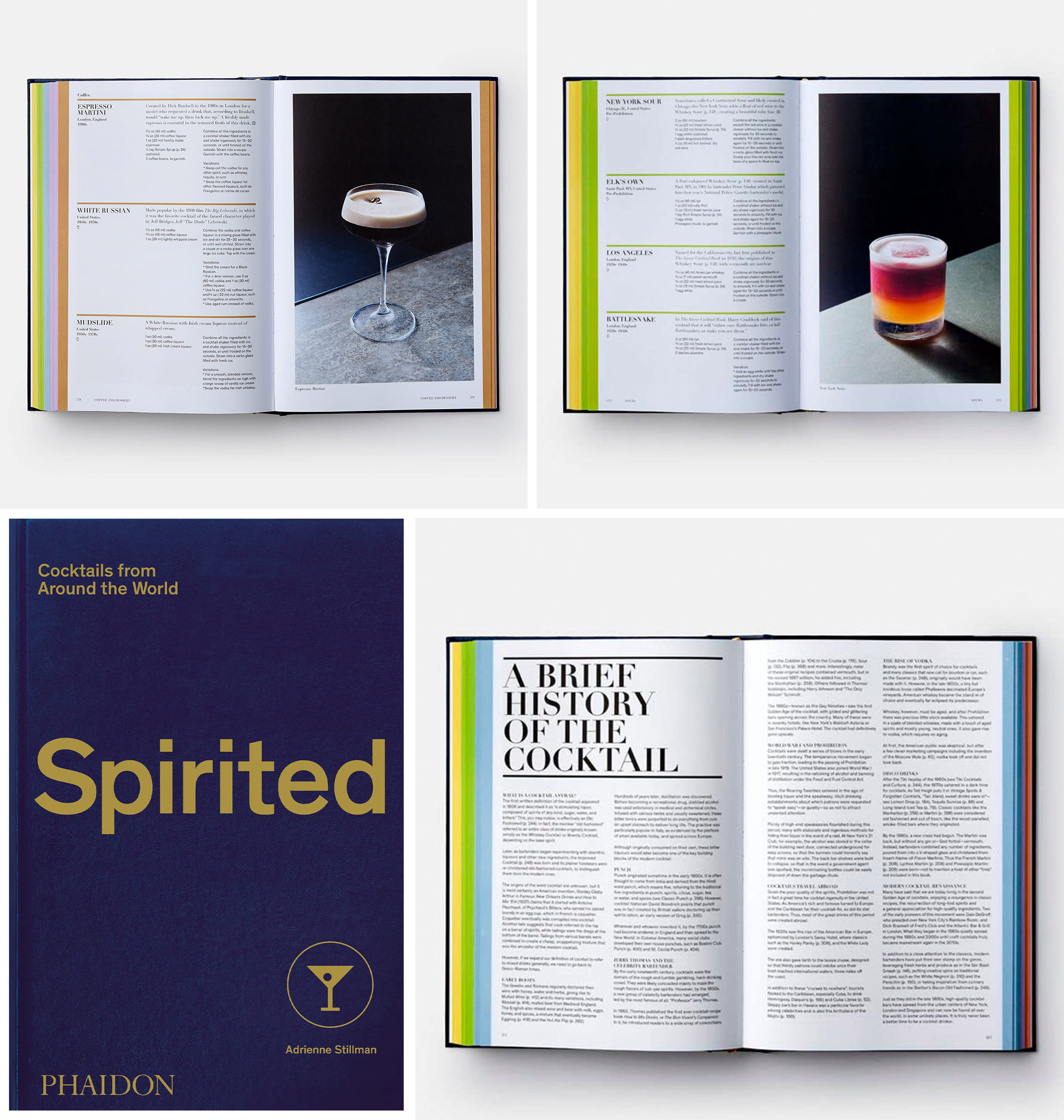 Spirited: Cocktails from Around the World
Adrienne Stillman's ultimate guide to cocktails is fantastic. It's intended for every home and all types of host and it's easy to see why. It's a luxurious, fully-illustrated, global celebration of classic and cutting-edge cocktails, packed with fascinating historical detail and more than 600 recipes.
There are drinks featured from renowned iconic classics, but there's plenty of esoteric regional specialties – each reflecting the era or location that inspired them. The easy-to-follow recipes also have added context, for example historical information, so you get to know so much more than just how to make the drink itself.
Recipes aside, what I like about it is that (as you'd expect from publisher, Phaidon) Spirited: Cocktails from Around the World beautifully designed and with a lot of depth beyond the recipe. For example, there are essays interspersed throughout, with topics ranging from the history of the cocktail, the culture and more.
The Little Book of Aperitifs: 50 Classic Cocktails and Delightful Drinks
Kate Hawkings' The Little Book of Aperitifs is a great book for those just getting into cocktailing at home. It offers 50 recipes for everything from the classic Martini, effervescent Bellini, refreshing Spritz, to the beloved Negroni – each accompanied by photos. 
It's easy to read, covers many of the important cocktails and the realistic at-home image styling gives you a good indication of what you'll actually be making.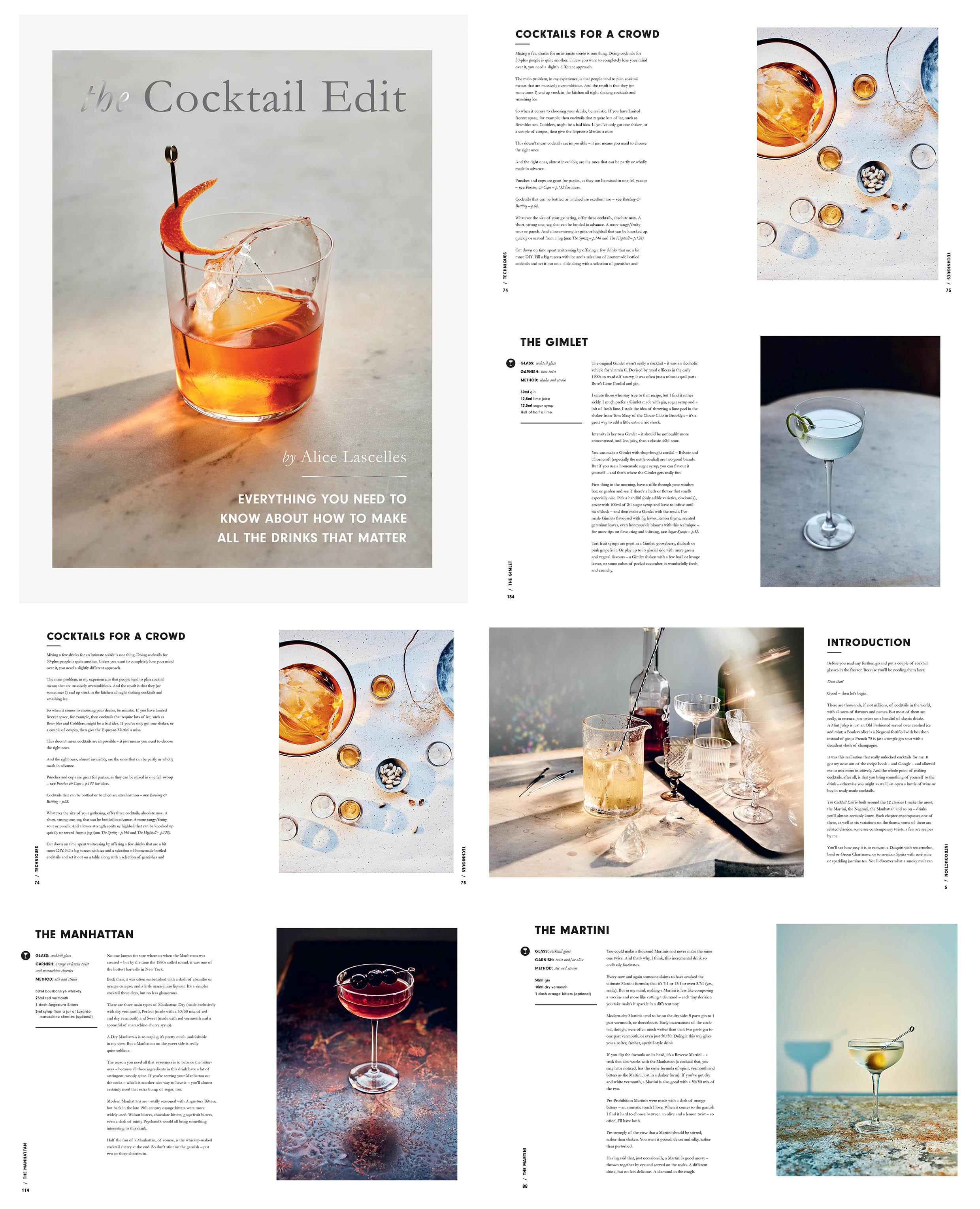 The Cocktail Edit: Everything You Need to Know About How to Make All the Drinks that Matter
I've been waiting for this book to come out for ages (due in October) and will be flicking through it with eager eyes once it comes through the letterbox. Why? Because Alice Lascelles knows everything there is to know about drinks and I've got no doubt this will be the usual high calibre offering she always delivers. When presenting – be it on TV or via social – she tends to ensure there is a perfect balance between ensuring what's being made is a delicious drink, but it's done with minimal equipment and fuss. It's the kind of practical advice that really stays with you and this book will offer much the same. 
For The Cocktail Edit, the idea is based around a 'capsule collection' of 12 classic cocktails – each of these is followed by six twists, plus tips and inspiration for creating many more. Expect something conversational, approachable yet opinionated and packed with beautiful photography. One to Pre-order.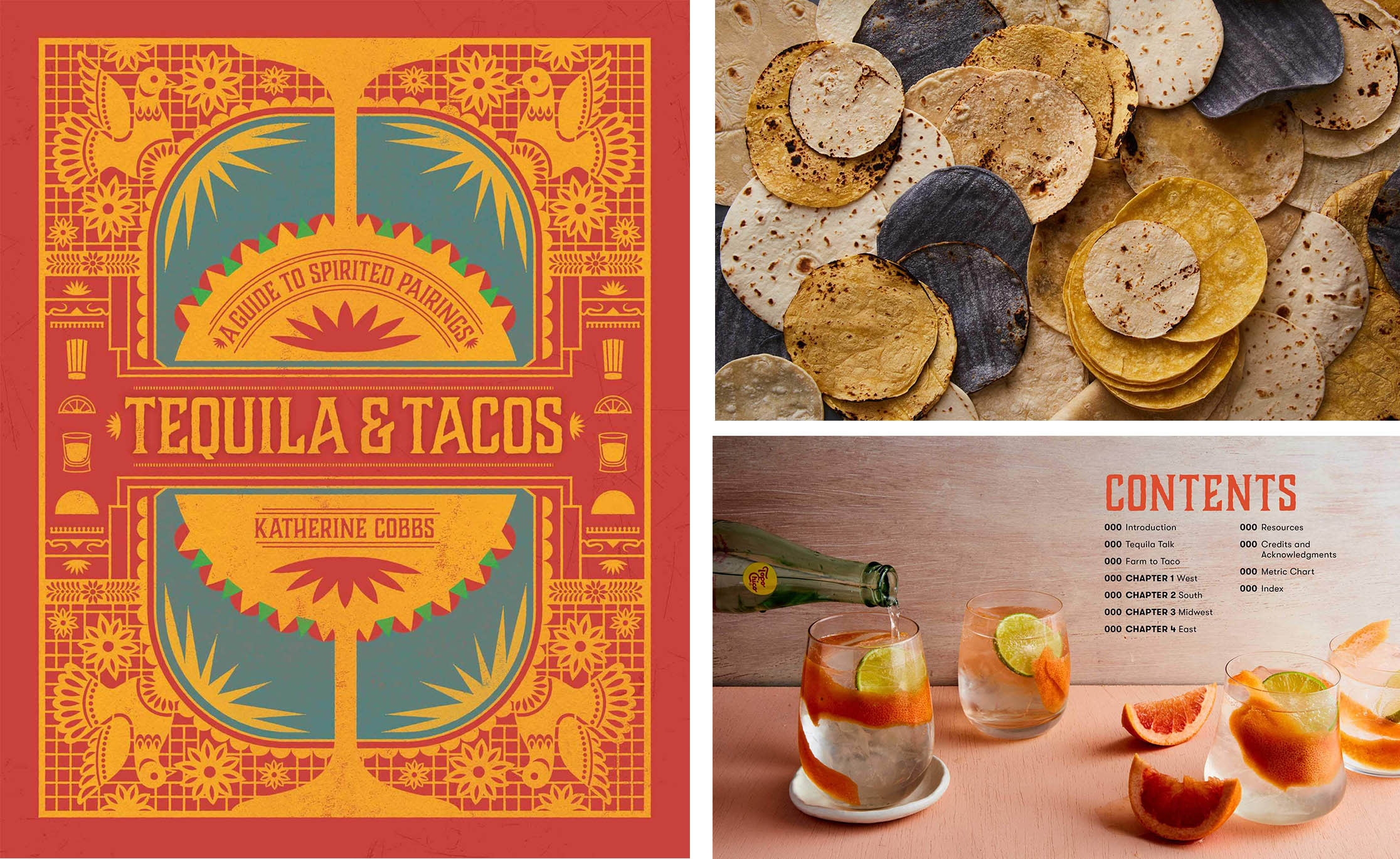 Tequila & Tacos: A Guide to Spirited Pairings
Now this is neither a new book (2020) and it's true that Tacos have been trending for while. But I've been getting into Tequila in a big way and have one eye on the World Cup – and let's face it, life's too short for crap beer and a packet of crisps while watching a game. 
If you are at home, why not pair up a crunchy, savoury taco washed down with a frozen margarita instead? Far more fun! Tequila & Tacos serves up inspiration for both the food and the drink. 
It features authentic classics like Tacos Al Pastor and Baja-style fish tacos.  It also includes entirely new spins on the taco — such as spicy cauliflower tacos in Indian paratha shells, paired with uncannily delicious cocktails crafted with the finest agave spirits, like a traditional tart Paloma cocktail rimmed with spiced salt or an eye-opening Mezcal Manhattan.
Infused Booze: Over 60 Batched Spirits and Liqueurs to Make at Home & The Forager's Calendar: A Seasonal Guide to Nature's Wild Harvests
These are both "old" books, but for anyone getting into making their own infusions, they are good reference books to return to over and again. For different reasons too. 
Infused Booze from Kathy Kordalis aims to teach readers how to enhance their cocktails and brighten up any home bar. It shows just how easy it can be to infuse your own spirits and provides plenty of inspiration to kickstart the imagination. 
What I like about it is some of the pragmatic advice about how to do it, the flavour combinations and most of all, a bespoke cocktail for each infusion recipe to make sure you get the most out of your flavoured booze.
Meanwhile, The Forager's Calendar: A Seasonal Guide to Nature's Wild Harvests is possibly the greatest book ever written about the bounty that awaits outside. It's so well produced, designed and illustrated, and with a combination of anecdotes, tips and tricks it's so easy to get completely engrossed in the pages.
John Wright's month by month guide to what's out there is a must for all those who want to get more out of their environment. From dandelions in spring to sloe berries in autumn, via wild garlic, samphire, chanterelles and even grasshoppers, our countryside is full of edible delights in any season.

From a drinker's perspective, I've found that it's brought so much into my glass. From garnishes, to infusions, to cordials, liqueurs and unique flavour combinations. It is an indispensable guide to help you bridge over into foraging for ingredients but even if you have no intention of getting sticky fingered while plucking a hawthorn bush, the way it's put together, the advice it contains and the sheer joy of it all is infectious. Fundamentally, it reminds you of just how beautiful the word is, should we care to look more carefully at what's there (and look after it).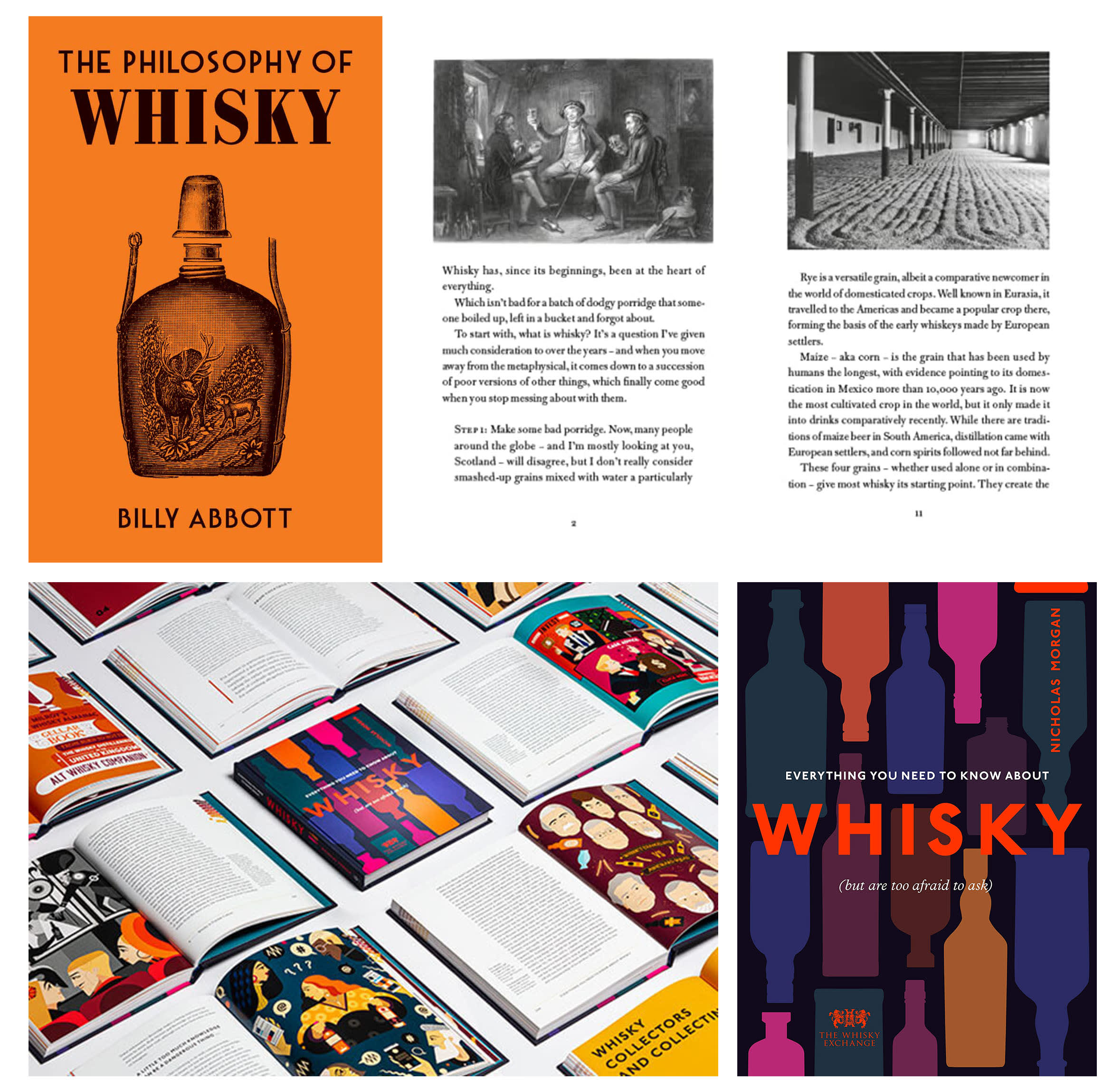 The Philosophy of Whisky & Everything You Need to Know About Whisky: (But are too afraid to ask)
I love to delve into certain spirits and learn more about how it's made, the culture of it, the scene, the history and of course how best to drink it. I find that honing in on a category can bring in a whole new appreciation for what's in the glass and in turn, that the wider context of how something has come about provides more enjoyment when I get to the drinking part, be it in a cocktail or neat. 
This year I've set out to quietly navigate the world of whisky. There are two books that I've found stuck a balance between imparting insightful information while also being accessible to the everyday drinker. This might sound strange, but the world of whisky still suffers from endless content that slides into the horrifically insular "just for nerds" territory. Thankfully, not all is like that and in this case, the two more progressive takes on the category come from writers whose day job often happens in the same building. 
The Philosophy of Whisky is a real treat. It's not shy of opinion and that's exactly what you'd hope from Billy Abbott who's an authority on the subject. It's well researched and you are taken on a journey through the basics of the spirit, a bit of history, its production, some of the cultural impact and beyond. The rhythm and wit comes through in the stories that it weaves together and at times it's almost irreverent. Beyond the content itself it's super compact, ideal for those who are keen to learn a little more and be entertained but not feel like they've just committed to an epic quest just to complete cover to cover. 
Meanwhile Billy's colleagues at The Whisky Exchange and Nick Morgan, open the lid on the whisky industry in Everything You Need to Know About Whisky.
The aim of his book is to break down and answer all of the burning questions newcomers and enthusiasts might have, or might care to know more about. In many ways, it does just that and through the way it's been divided, signposted (along with fun illustrations), it's easy to return to and use as a guide is filled with insider tips.
Between the two books, and their very different styles, you'll build a well-formed idea of where Whisky as a category is at today, the big talking points and the discussion points that whirls around them.