Handy half bottles or a compromise too far?
Let's face it, a bottle of fizz may not be a big deal to finish when you are enjoying it by the glass. More so when the right occasion arises and there are several friends joining in. But when the intent is to make a cocktail (where you only need a little) and when many households are made up of only two adults – the size (and subsequent price) of popping the cork on a posh bottle of Champagne just to "top up" two drinks can seem a little excessive.
In survey after survey, we're constantly told it's the biggest reason why many don't make this kind of cocktails at home. The easiest workaround most think of therefore, is to find smaller bottles that are ideal for the occasion.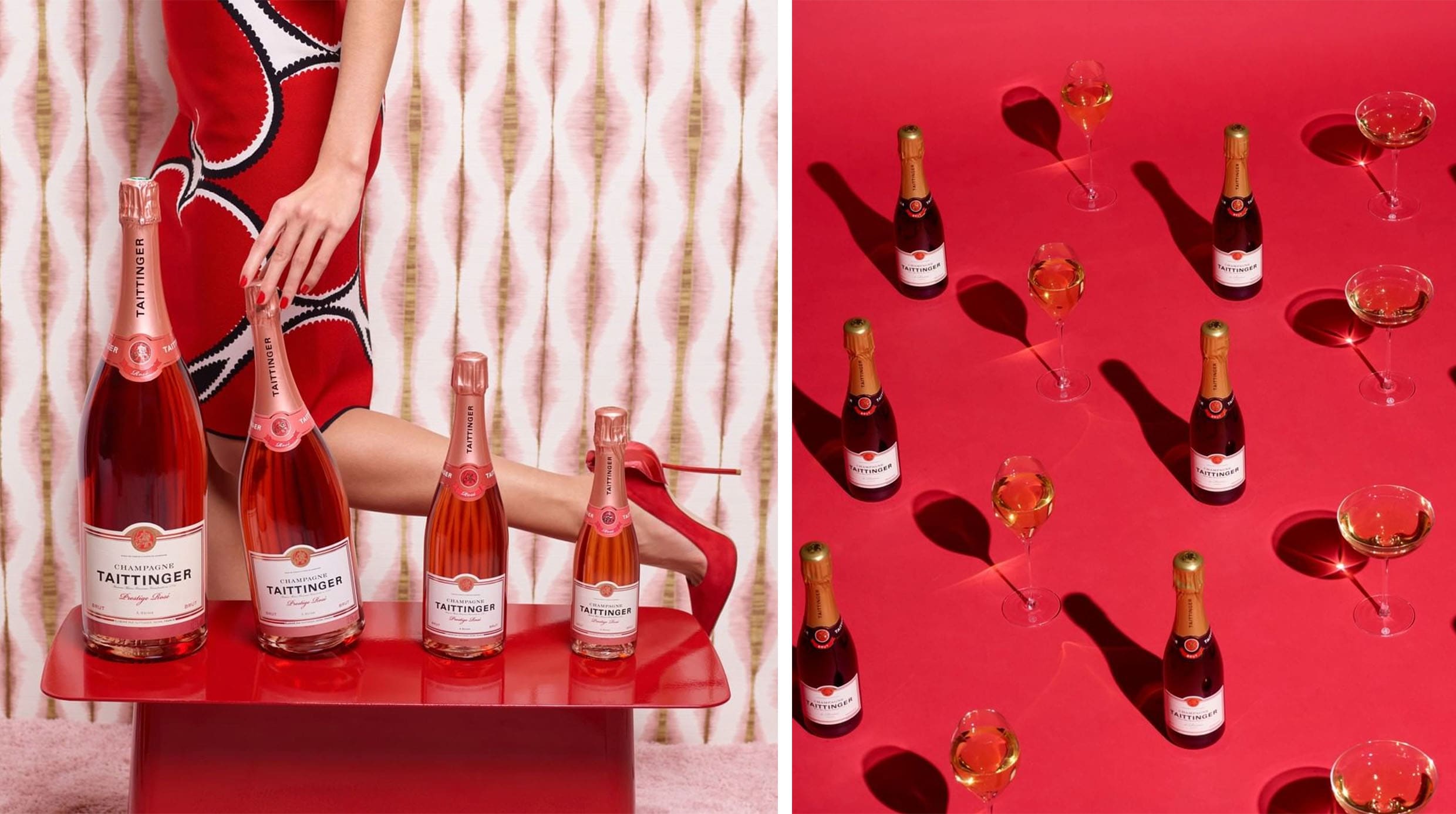 So, what's a great quality all-rounder that comes served in a convenient 375ml format? If you want something posh, Taittinger Brut NV and Perrier-Jouët NV Grand Brut are a good options from the better known Champagne houses, while we suggest looking towards Ruggieri for posh Prosseco. 
A word to the wise on the half size however. Prosecco isn't great value in the smaller format and most Champagne producers don't offer their wines in that size at all. This means the choice is at best limited, while the saving isn't that great in comparison to the cost of a full 75cl. 
If the price is genuinely a concern or the reason you feel making a cocktail with sparkling is prohibitive, you are better off getting a good sparkling wine stopper. For around £15 - £20, you'll get far better value than opting for smaller formats and with the seal firmly capped on, the fizz can easily last until the next day if not a little longer.
Sparkling for the Aperitivo hour.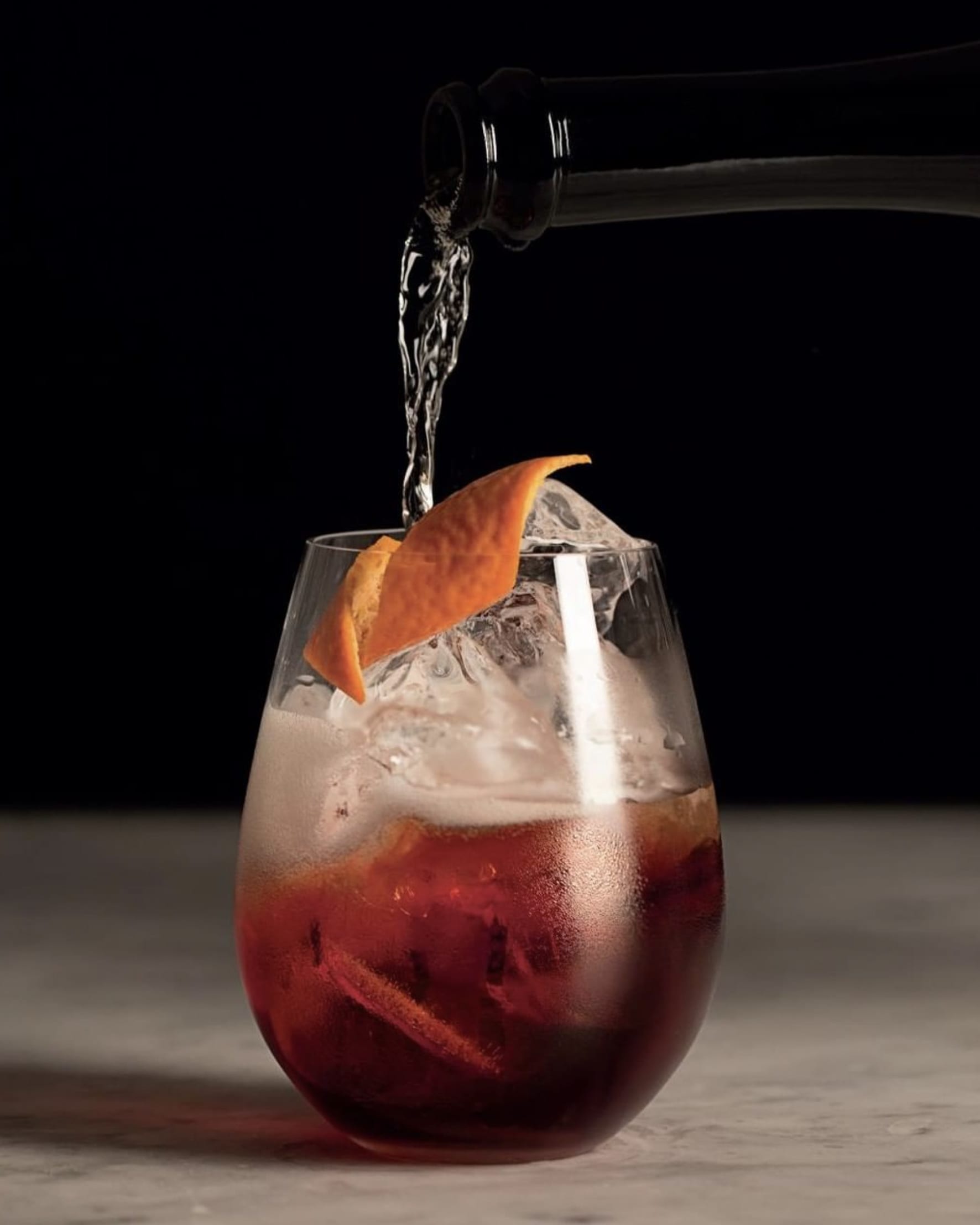 The Aperol Spritz may have begun by dominating most summer picnics, but over the past three years the Spritz as a style of drink has also grown. With it, both Aperol-based and other versions have managed to de-seasonalise themselves into a year-round affair.  
What we look for in these Aperitivo style sparkling wines is something reasonably cheap, with lots of effervescence and that works well against the bittersweet citrus of classic Italian bitters. This is especially true for the likes of an Aperol Spritz or a Negroni Spagliato. 
Forget the fact that most bitters and vermouths are Italian and the synergy of the provenance for a second - from a pure flavour, cost and effervescence perspective Prosecco is what you should aim for. 
There's enough variety within the category to find something to suit all budgets, while the bittersweet nature of Campari or Aperol compliments the crisp nature of the wine. Furthermore, if you find something that works against those big brands, it will also see in you in good stead for recipe variations that call for different base ingredients (like Pampelle, or the no alcohol versions from Lyres, Aecorn etc).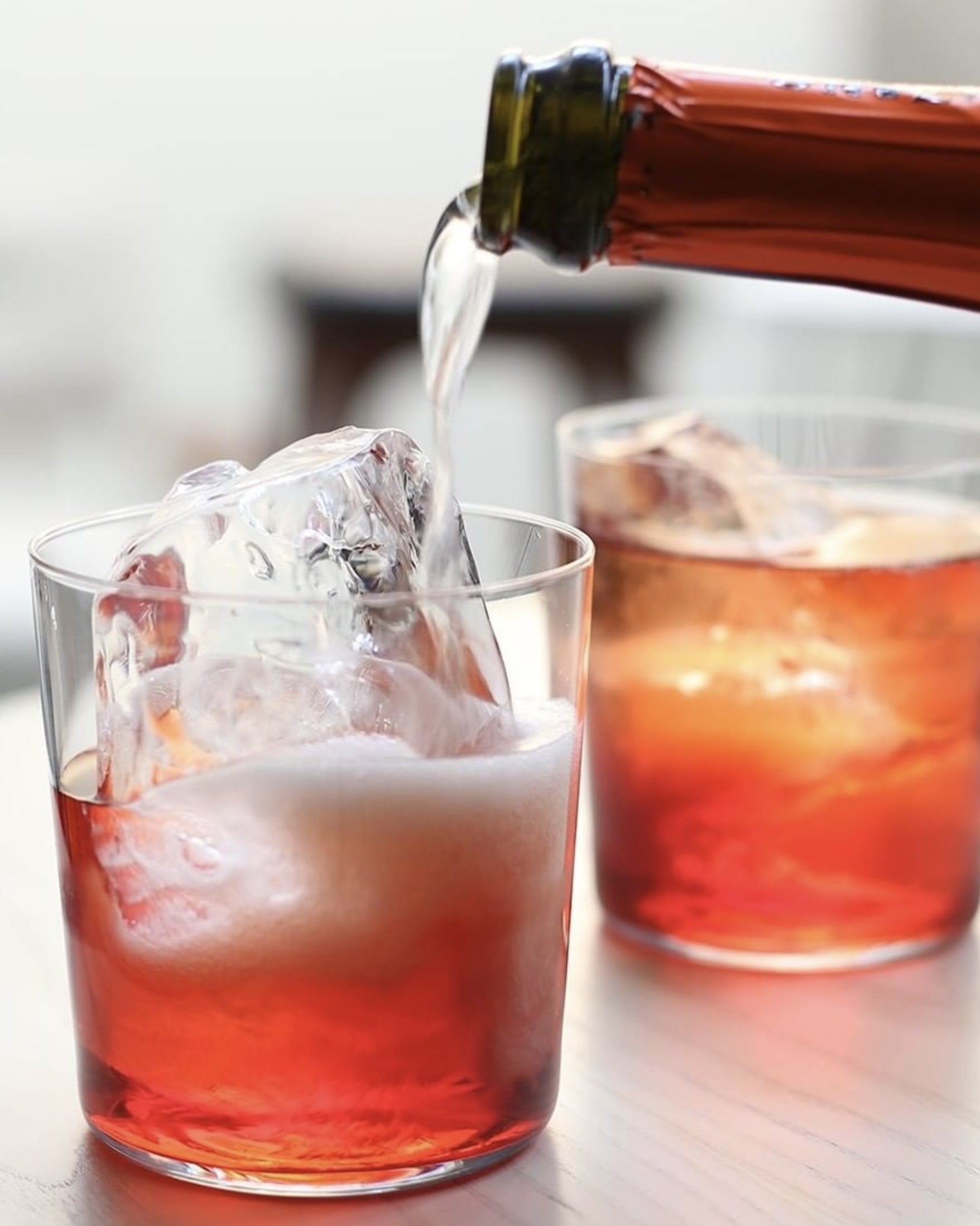 Our advice is to look for Spumante – which is the fizzy type of prosecco. Frizzante (aka semi-sparkling) is less ebullient and in this instance, less ideal for Aperitivo cocktails. 
The good thing is that it's by far the most popular style in the UK, so chances are you'll come across that by default. For context on the difference, Frizzante has between 2 and 4 bars of atmosphere/pressure while Spumante is usually between 5 and 6 bars - there's far more bubbles in the glass!
Don't be too worried about the level of dryness though. If you like it dryer, it's easy increase the ratio of soda in a spritz, and if you need a little more sweetness, just add more garnishing by opting for a wheel rather than a peel. Extra Dry is ideal, while Brut can work just as well.
Champagne floats
A "float" is when a recipe asks for there to be fizz added into the drink either literally floated onto the surface, or in a way that could be otherwise described as "topped" up. In essence, the fizz adds to the drink by bringing in some ebullience (and some acidity) but its individual flavours are inconsequential.
The most popular cocktail that calls for a float is the Pornstar Martini - so it makes sense to start there. 
A good bottle for a Pornstar float will also be handy for those making a Bellini or a Mimosa (where a syrup, purée or fresh juice also takes away much of the defining characteristics of the sparkling wine).
English fizz like Hattingley or Nyetimber are great options for a posh Bellini, but Chapel Down's sparkling may be more appropriate given it's decent enough and significantly cheaper. 
Prosseco can work, but for as much as it's great when stacked against the sharp, bittersweet notes of the Italian classics, when served with orange juice, peach or passion (so common float recipes) - it doesn't seem to excel. Styles with a full creamier mouthfeel work better.
A top tip is to look towards Cremant (Burgundy / Loire) that will bring the flavour and complexity you look for in a Champagne but as many don't carry the brand recognition of the Grande Marques – they come at a snippet of the price. 
Classic cocktails
Here, we're talking about the kind of bubbles required for recipes that call for Champagne and where it's not a background note nor a float, but the core part of the drink. For many classic cocktails, the choice of sparkling wine fundamentally affects how it tastes, let alone enhances the mouthfeel and the way the spirits flavours are presented.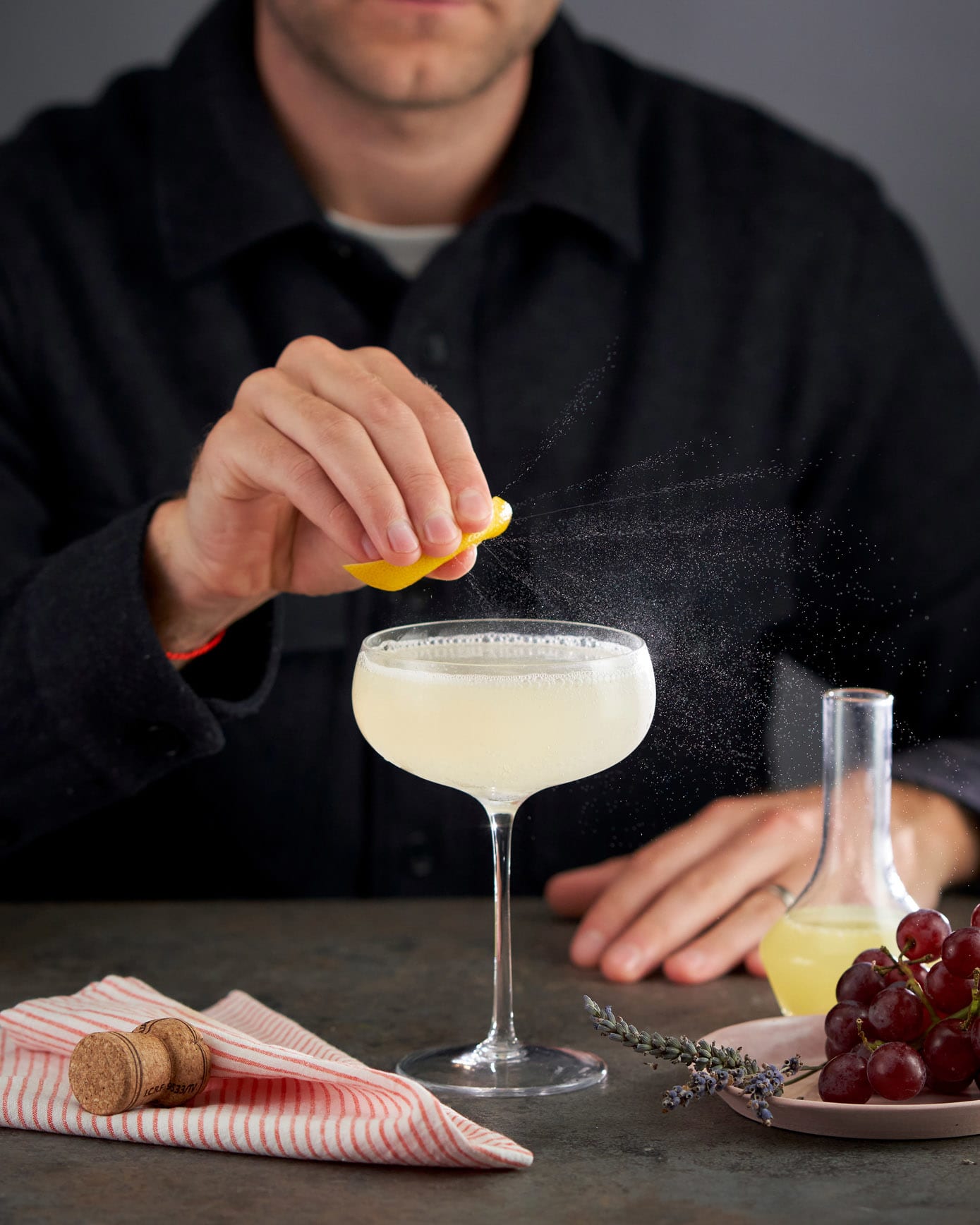 The best-known cocktail recipes are the Champagne Cocktail, the French 75 the iconic Kir Royale. The provenance of all three and their use of Cognac, Kir or the fact that the '75 is a gin based cocktail that was invented in Paris means that French brands have a lot of gravity in our considerations for the choice of fizz…
They are wildly different cocktails and we acknowledge they will each have a sparkling wine that suits the type of spirit (and specific brand chosen). That said, there are some universal traits to look for.
We tend to look for dryer styles of Champagne as most recipes inevitably call for sugar syrup (or use liqueurs), meaning that doubling down on sweetness is unnecessary. For the cocktails that do not include syrups, you can still pick a spirit that may have more sweetness than others (e.g. an Old Tom Gin in a French 75). 
Look for Champagnes that are Brut, Extra Brut, Brut Nature or even "zero dosage". It means that you are in control of the sweetness of your cocktail and make it to the spec you like, rather than reverse engineering it from the sparkling backwards.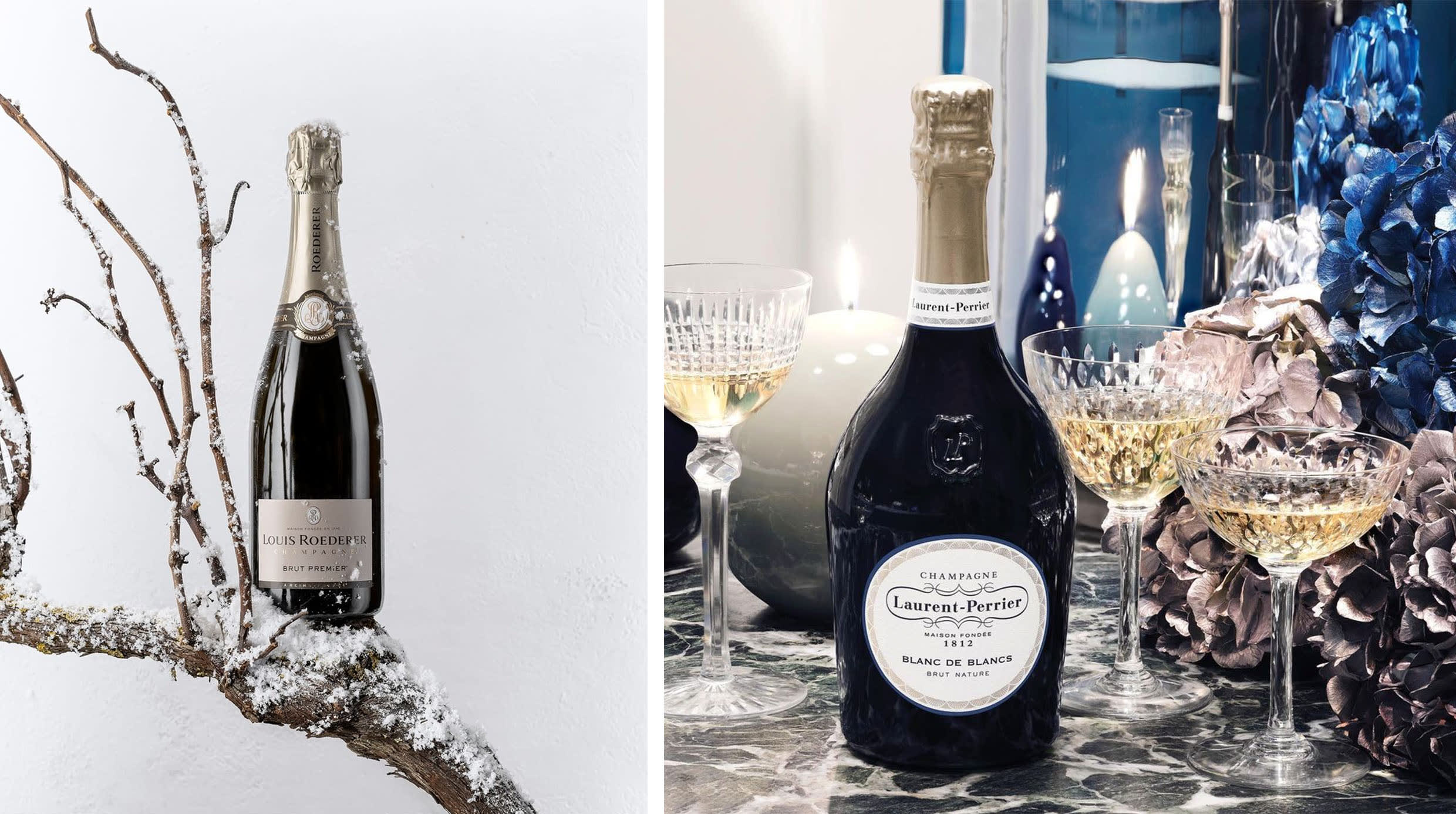 Laurent Perrier's Blanc de Blanc makes for an incredible French 75 when paired with a classically styled gin, while Louis Roederer's Brut Premier has a length of finish that seems to enhance a well chosen cognac in that cocktail.
Whichever your choice of pairings, be it a messy splash, a careful float or a full glass, when it comes to spirits meeting sparkling - there's so many combinations to explore and the perfect choice is waiting for you. Keep trying them out and don't be shy to explore this style of cocktail as there are few others that can so easily turn a moment into an occasion!