Having been an outlier in the gin category for a long time (there are still comparatively few overtly spiced gins) Ophir Gin expanded its range in 2019 when its flagship was joined by three others. The European Edition contains cascarilla bark mixed with fragrant myrrh, creating a fragrant spiced profile, while the Arabian Edition blends black lemon and timut pepper to create an intense citrus and spice-led mix. The third, the Opihr Far East Edition, combines rich flavours of Szechuan pepper and smoky ajwain lending it a warm mouthfeel.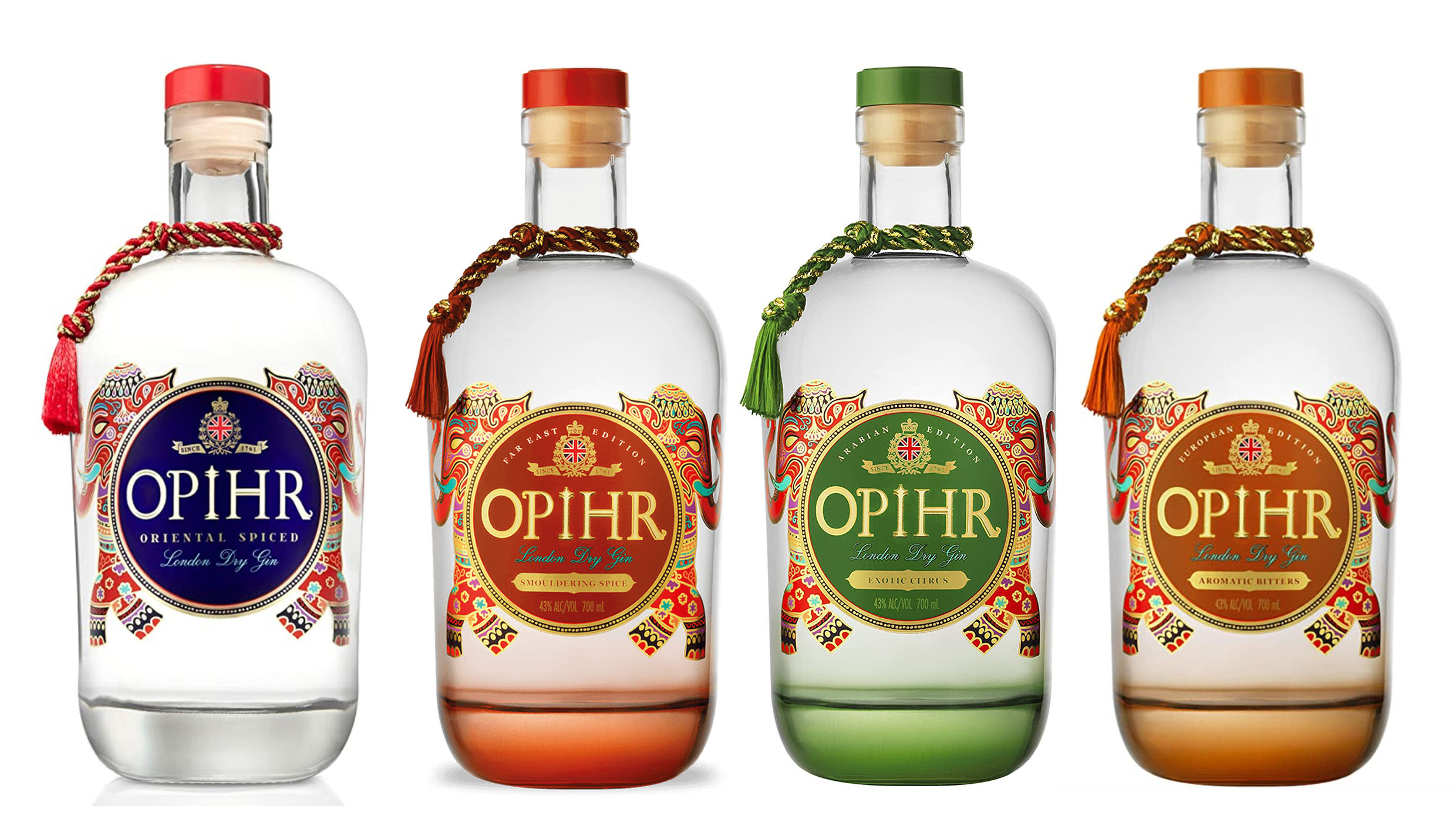 Opihr Oriental Spiced Gin is was initially launched by Quintessential Brands in October 2013, the gin is made at the G&J Distillery and backed by their experienced team.
G&J Greenall is Britain's second largest distillery, producing over 7mn cases of spirit annually and boasting a hard-earned, world-class reputation for expertise and craftsmanship. The distillery plays a big part in the third party distilling world, but also has a plethora of quality spirits under its own portfolio: Greenall's, Bloom, Berkeley Square and Thomas Dakin, all of which are made under the watchful eye of head distiller Joanne Moore.
Opihr Gin is named after the legendary port from which King Solomon was said to receive a cargo of gold, silver, sandalwood, pearls, ivory, apes and peacocks every three years. While this may sound like the content of a hipster's Anthropolgie shopping basket today, during days of yore such items were extremely exotic and would have only been garnered through mad and dangerous means.
The gin itself was designed with the equally exotic ancient spice route in mind – that which sailed from Indonesia to the United Kingdom via India, Turkey, Italy, Morocco and Spain. The route was treacherous indeed; the sea was wild, and so were the pirates that roamed it. The spices were in huge demand however and so the ships sailed…