In a world of crazy flavoured gins the continued popularity of Sloe Gin, let alone its relative comeback over the past two years, might well be the category's big surprise story. 
Personally, I thought Sloe infusions might well be a thing of the past given how Pink / Citrus / 'Special Edition' flavours have taken over. 
In particular, the rise of festive (and sometimes novelty) gin has minimised the exposure of more traditional seasonal offerings over the past five years. They have dominated the headlines at a time of year when Sloe Gin is traditionally enjoyed.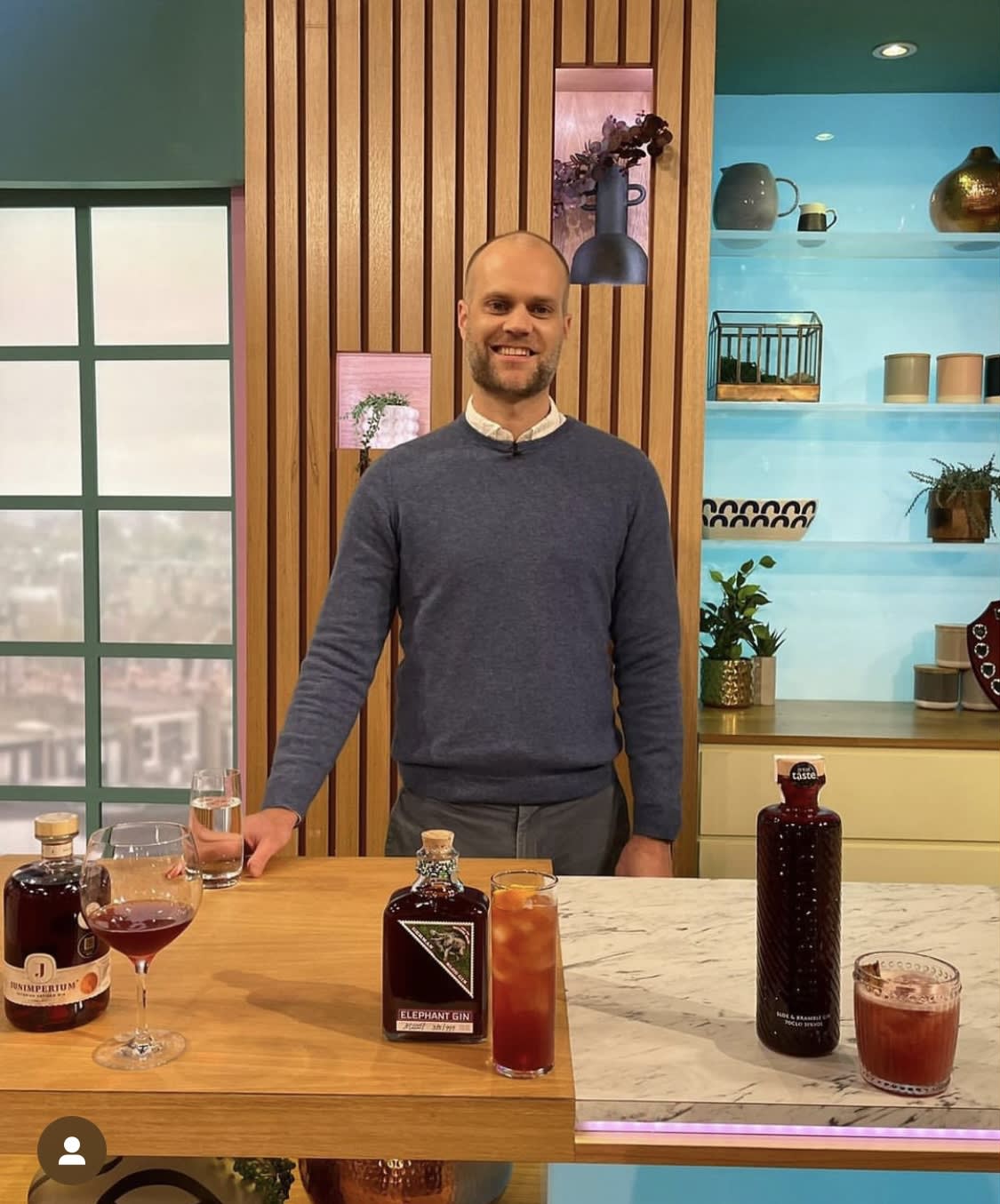 Last year's media sensation was the Snow Globe Gin Liqueur, the year before that there were dozens of Christmas Cake Gins and before that Gin Baubles or Gin Crackers filled with weird and wonderful flavours such as Brussel Sprout and beyond… It's been a while since there hasn't been a new thing and so finally, Sloe is getting it's chance once more.
I'm glad to be wrong and hold my hands up. Sloe Gins are proving to be resilient in their appeal and are re-emerging as a timeless classic once more after years in doldrums. Sloe by name, but slow and enduring by nature.
Why? Maybe it's the heritage behind the style, the nostalgia involved in making some yourself, the fact that the weather has made crops bountiful in certain areas and baron in others. 
Whatever it is, when I look at wholesale sales data, search traffic and social media chatter mentions – Sloe Gin is as popular as it ever has been.
Wait. What's Sloe Gin and how is it made?
Sloe Gin is a traditional gin-based liqueur that dates back hundreds of years, right the way to when the countryside was controversially divided up with hedgerows. Thousands make their own each year and our guide on How to Make Sloe Gin is one of the most popular pages on the site from August to October - as the fruit comes into season across the UK. 
For the uninitiated - you take gin, add sloes, add sugar, wait a few months and there you go. The specifics of all these details – especially how to prepare the berries, how much sugar and how long to infuse – are passionately held beliefs. 
How do different Sloe Gins differ?
There is a broad spectrum of Sloe Gin and lots of specifics to look for. 
The most prominent distinction is the level of sweetness. Home-made versions tend to be heavy on sugar compared to off-the-shelf options. Then there is alcohol strength – they range between 25 and 35% ABV. The third variable is the balance between fruit and underlying gin (and how prominent the stone is – which gives it that marzipan-like, nutty taste).
That's assuming we're only considering traditional Sloe's. 
Many producers now add extras into the infusion, including the likes of citrus, herbs, nuts and spice as well as the berries and leave the whole lot to infuse for months - which is what I wanted to highlight on the upcoming segment in Sunday Brunch this weekend.
Sloe Gins on Sunday Brunch.
First up I plan to show Junimperium Sloe Gin, neat. 
Junimperium are an Estonian Gin maker and are considered one of the elite global producers in terms of quality. I rate their range highly and their Sloe Gin gets its taste from the unique combination of fresh sloe berries and surprisingly sweet jumbo juniper berries. They also blend just the right amount of coriander seed and orange peel into the infusion as well – so it's not just singular fruit and sugar mix. 
The result is a distinctively fruity, slightly citrusy flavour profile with a backdrop of piny juniper.
When you taste it neat, you to get the full experience of what Sloe Gin can be and why so many love the genre – the sweetness, the juniper, the fruit, the nuttiness. Put simply - DELICIOUS!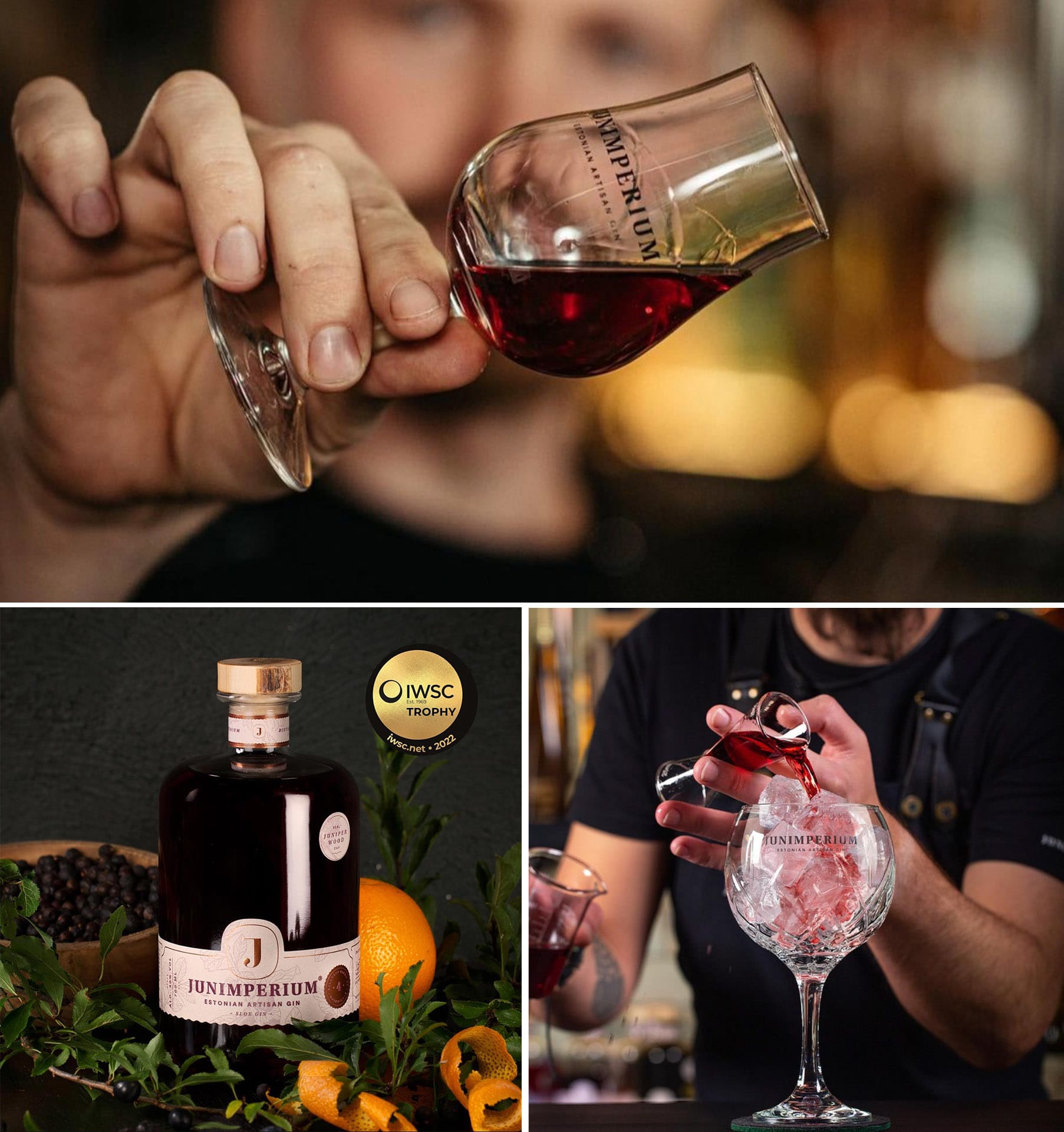 The second drink I'll be showcasing uses Elephant's Sloe Gin, served up with an Elderflower and Rose soda water. 
Elephant Gin is made in Germany, where they take their base London Dry and macerate it in sloes for several months, along with sugar to sweeten. This is deliberately lower on the sugar, and deliberately higher on the alcohol (35% ABV) – meaning it's a good Sloe Gin to use if you like using it in longer cocktails.
This is a simple serve using a mixer you can get in supermarkets. The traditional pairings with lemonade or apple juice are great, but you can be far more adventurous and with the array of mixers to pick from nowadays – why not try something different?
I chose elderflower and rose as the sweet floral tones lift the fruity nature of the berries nicely. It's so simple to make and drinks like this help showcase just how versatile Sloe Gin can be.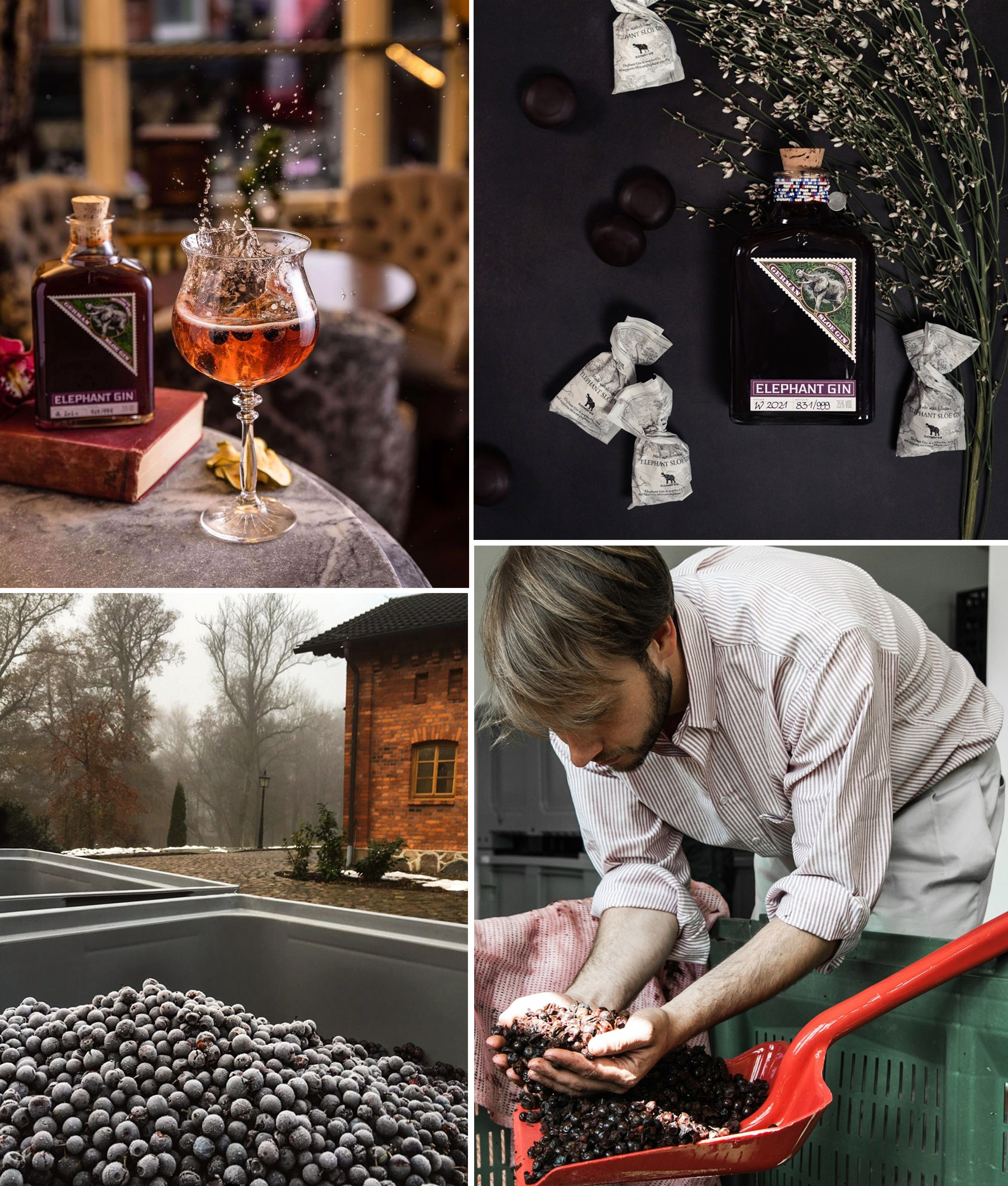 Last but not least, I want to showcase an expression from the Outer Hebrides called Downpour Sloe & Bramble Gin. 
I wanted to give this some air-time as the brand's had a transformative, breakthrough year and been discovered by many enthusiasts. I like their approach to Sloe Gin, which marries up their interest in Whisky and what they currently produce. To make it, sloe berries and Uist brambles are added to Downpour Scottish Dry Gin and the whole thing is aged in bourbon casks to create a complex rich fruity flavour.
The combination of a mix of fruit makes for a rounded profile, while the cask adds vanillins and tannic structure – it's a really satisfying liqueur to drink. I plan to make a Sloe Gin Sour (gin, lemon juice, sugar syrup, and egg white) as it's a simple yet show-stopping cocktail to make at home, using ingredients everyone has in the fridge.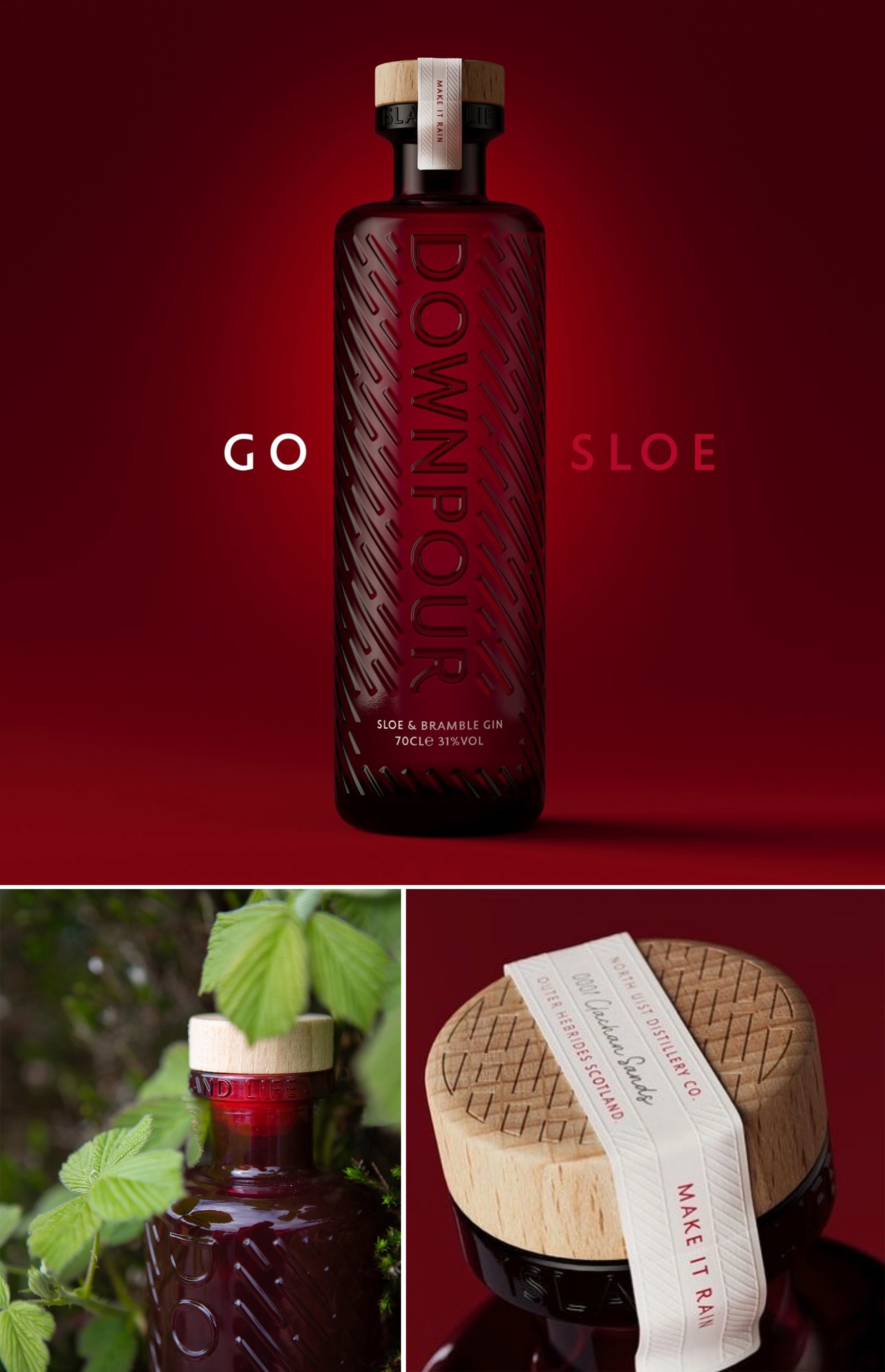 Obviously, this is only three examples. There are so many other Sloe Gins that are out there, many of which excellent. 
Whether you want to drink it neat, in a simple hi-ball or in a 'shake and make' cocktail, you'll find a new generation of offerings that can cater to any occasion.