Rum may never have caught the headlines in the way Gin has over recent years, but the category has always enjoyed a long-standing soft spot amongst consumers. That could all change this year though and one of the reasons for this is due to the way so many releases display flavourful blends and how many brands pursue colourful innovation.
But (yes – there's a but), it seems that 2022 pushed Rum on the back foot, where the category's usual hype appears to be a little lacklustre. Don't get me wrong, rum is still there and there's been som gems as I point out below, but it's just not igniting the media landscape of late.
As we are only in May, I cannot count any premature opinions as gospel – but there is a sense that things may be starting to brew behind the scenes and that we may just witness the category picking up the pace in the following months. Besides, it's not like there hasn't been enough to mull over already so, without further ado, here's a roundup of the most exciting Rum highlights so far.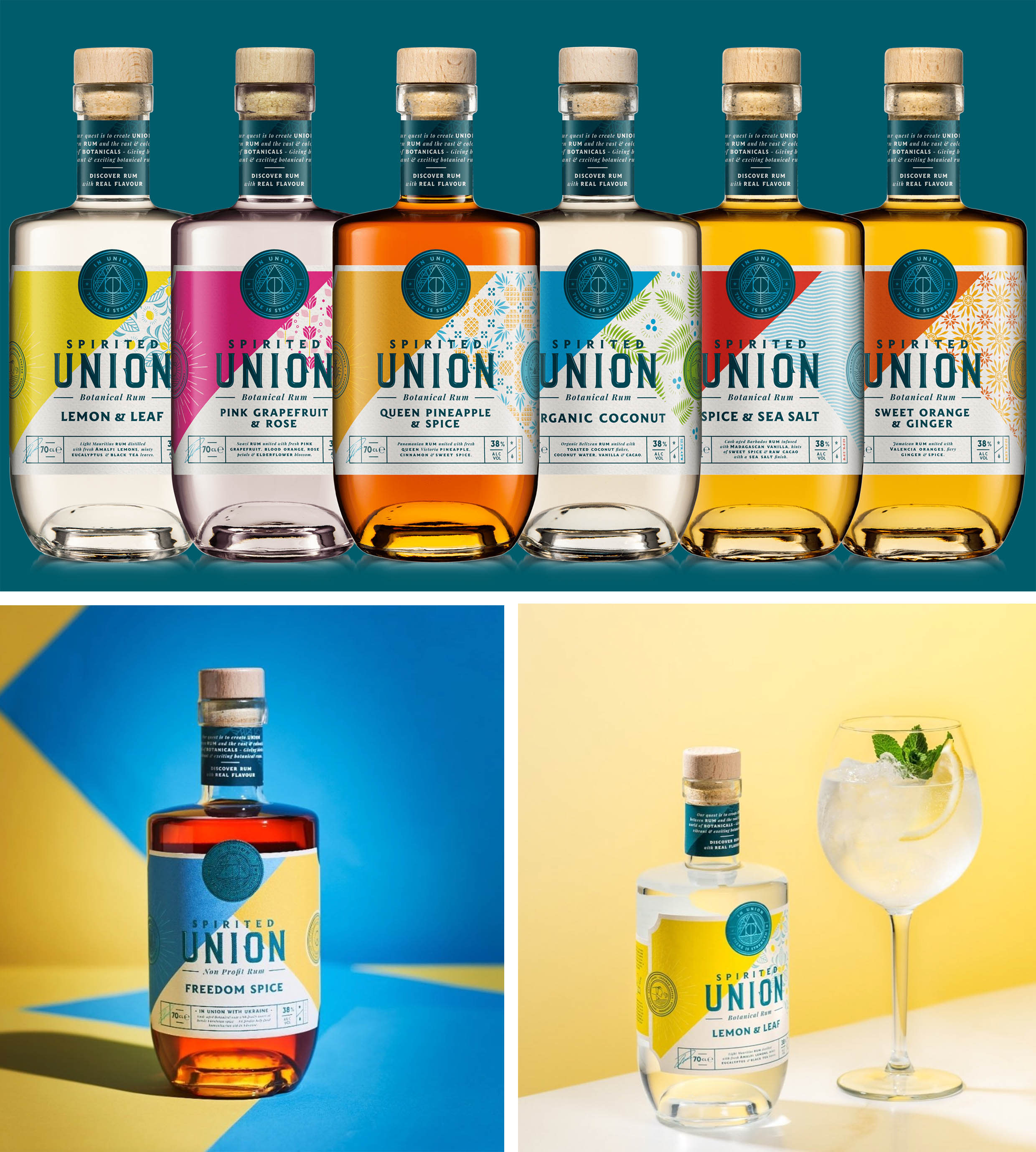 Sustainable shift
One brand embracing the theme of Sustainability this year is Spirited Union. At the beginning of March, they unveiled a bottle redesign… and apparently 'Small is the new Big!' 
Not only does the bottle consist of 40% recycled glass, but they have also managed to reduce the weight by 31%. Founder Ruben Maduro clarifies that by adopting a lighter design, they have saved 2.8kg of CO2, per bottle, which lowered their carbon footprint by 370 tonnes in 2022. What an amazing feat for an independent distillery! 
What is also great is that you can see the domino effect positively impact the company already, most noticeably in transport. It's simple. Lighter bottle = less fuel consumption!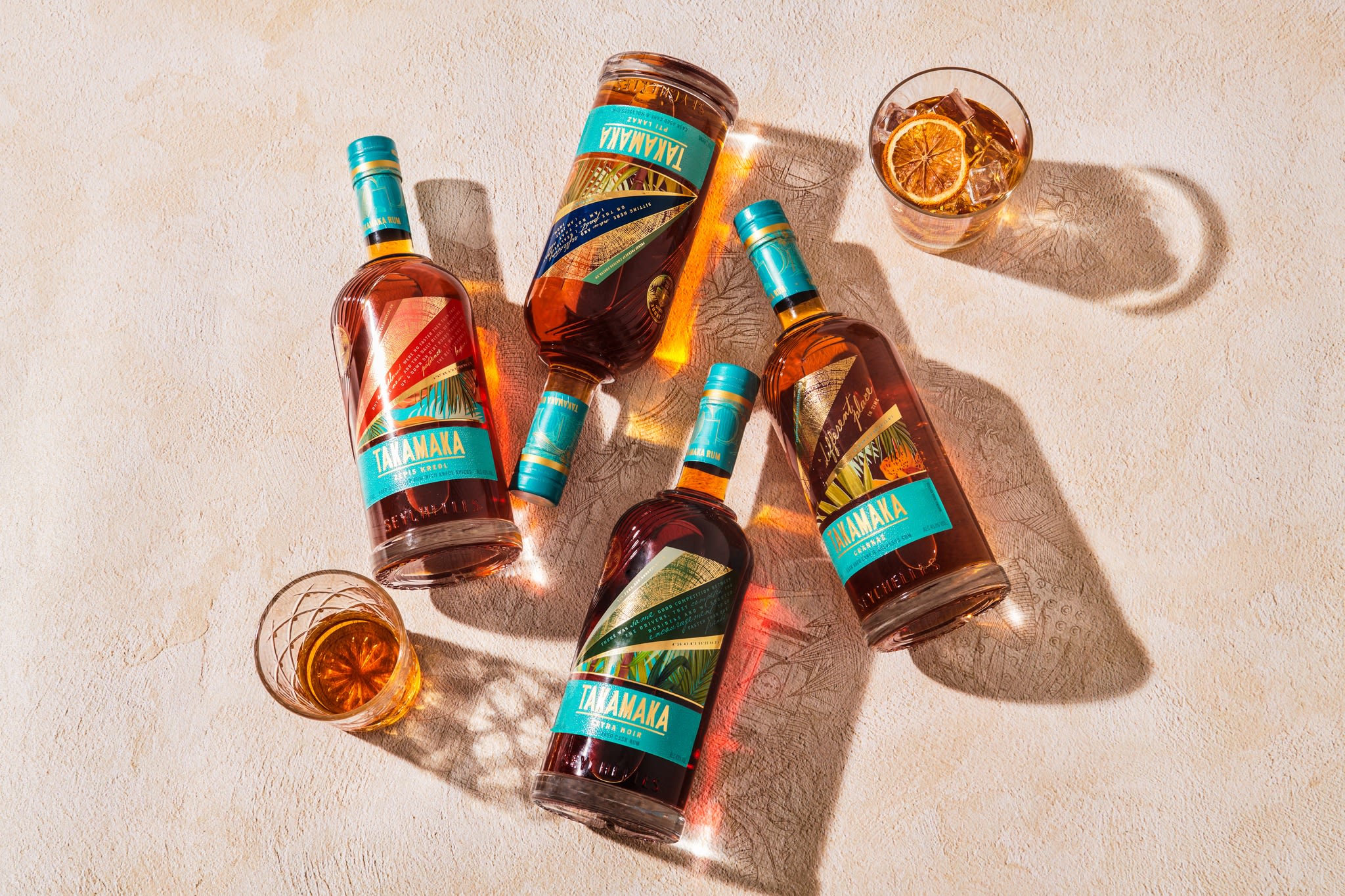 Takamaka Rum Refresh
Takamaka Rum is having a standout start to 2022. The Seychelles may not immediately resonate with category's affiliated heritage - but with the La Plaine St. André Distillery sporting a recent re-vamp, their flagship Takamaka is putting their tropical island on the rum map. 
Over the past few years, Takamaka have been grinding to establish a strong presence with the incoming tourists. But instead of bringing the people to the rum, it's now time to deliver the rum to the people.
The new St. André Series (which will be available in the UK this month) boasts a colourful portfolio of four expressions that epitomises what Seychelles rum can be. The collection emulates an authentic East African warmth that celebrates traditional Creole craftsmanship, through a new vibrant and contemporary outlook. The Pti Lakaz expression takes a traditional pot-distilled cane rum aged in both Radoux and ex-Port casks and blends it with 2 different types of pot and column distilled molasses rum (three-year old ex-Bourbon casks rum and eight-year-old Bajan Foursquare molasses rum). The full-bodied rich apricot flavours, blended with notes of star anise and dried cocoa beans promises to be fun, complex, and far from boring. 
If we're all being honest - the rum hierarchy needs a shakeup. We need to rehydrate the genre by acknowledging those who are out there, pushing innovation to the limit (without becoming a stranger to their roots). We need smaller players to evolve and support them when they do. Takamaka are opening up new markets and engaging drinkers in Australia, the UAE, and Southeast Asia. With a global perspective and fresh new look, if they get a bit of support it's possible they'll become a new global player… 
Mandatory Spirit Co.'s Boxtails
RTD's (Ready to Drink), are nothing of a new concept, but there is one brand choosing to drink inside the box; Australian company Mandatory Spirit Co. are proving to be the new kids on the block with their 'boxtails'. 
Mandatory Spirits (formerly Basic Babe) have debuted a tempting trio of 250ml boxtails, to unite with their standard 2 litre range. You can now get single-serve tetra packs of Mai Tai's, Passionfruit Martini's, and Pink Daiquiri's for pre-mixed, ready to enjoy cocktails. 
We are used to seeing RTD's jam packed with sugar, especially when a charming little juice box can look so inviting on a hot day. But with each serve weighing in at 60 calories, it is great to see mindful drinking taking an attainable step into another direction. With their boxtails practically flying off the shelves, assisted by social media's essential influence, the company impressively sold 10,000 units in the first five days of launching. Even managing to run out of their 3-month supply in just over a month! 
We have seen RTD's shapeshift and model different formats ranging from 'tinnies', boxes, bottles and even bags. But with so many companies chasing convenience whilst juggling transparency and an 'eco-conscious' mindset, I wanted to know – cans or cardboard?
Drake's Organic Spirits Inc. is another company favouring the boxtail solution. With only 20-30% of cans recycled and boxtails made of 'recycled corrugate that can ship flat to bottling plants', it only takes one semi of boxtails to equal the volume of nine truckloads of seltzer cans. So, if it's encouraging a viable positive alternative, why not happily sip your next summer serve from a juice box?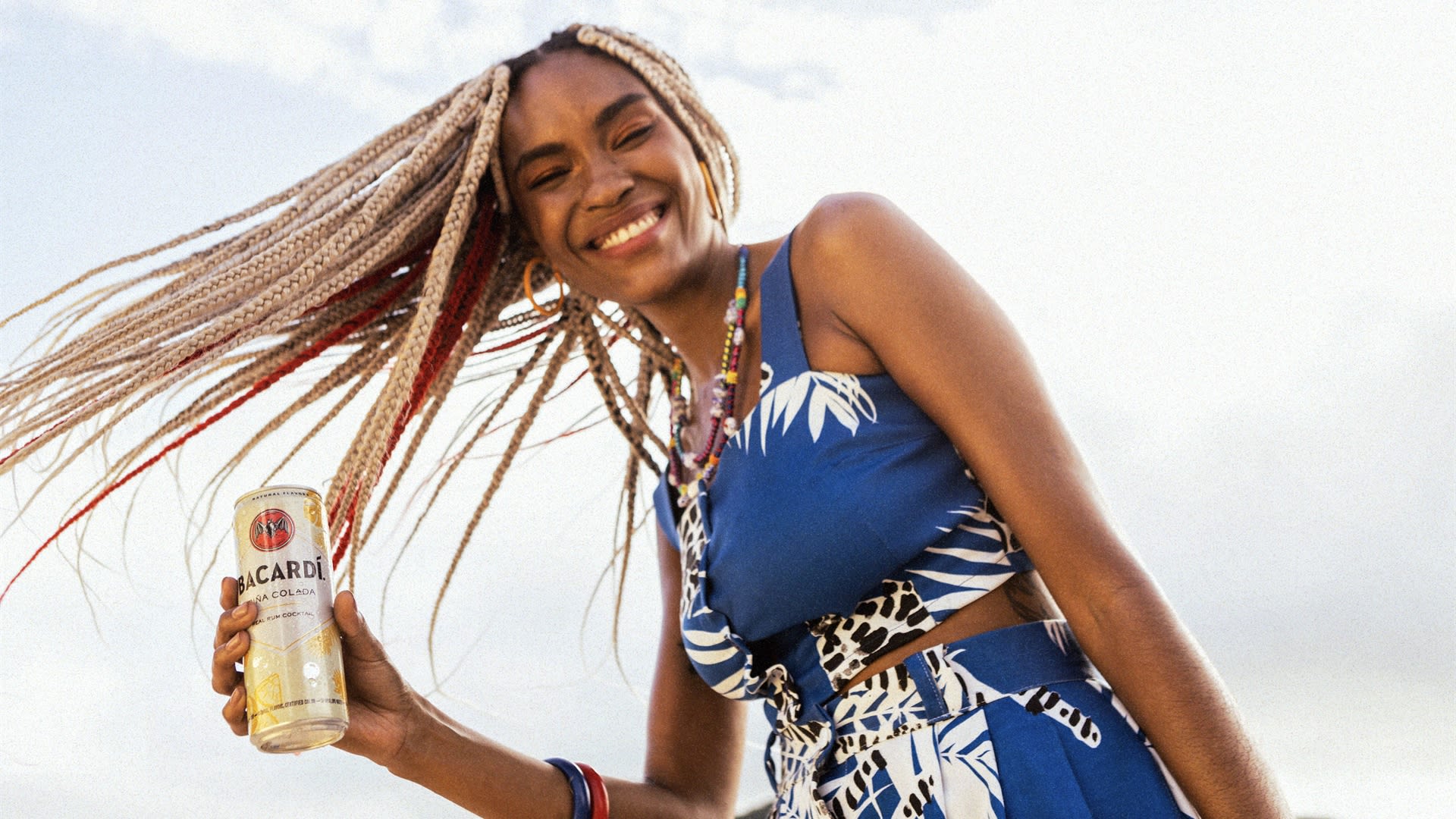 Do What Moves You – New Campaign and RTDs
We cannot do a rum round up of everything 2022 without an honourable mention of Bacardí. They have dominated headlines so far, with their bright and bold marketing in the lead up to their seasonal territory… Summer. 
Bacardí has revealed a new chapter to the 'Do What Moves You Campaign', encouraging consumers to 'seize the flavour of life and soak up the sun with its rum'. The campaign places the spotlight onto their Real Rum Canned Cocktails range and based on what we are hearing the new addition to their RTD family, the Piña Colada, is the one they hope will catch the attention this year.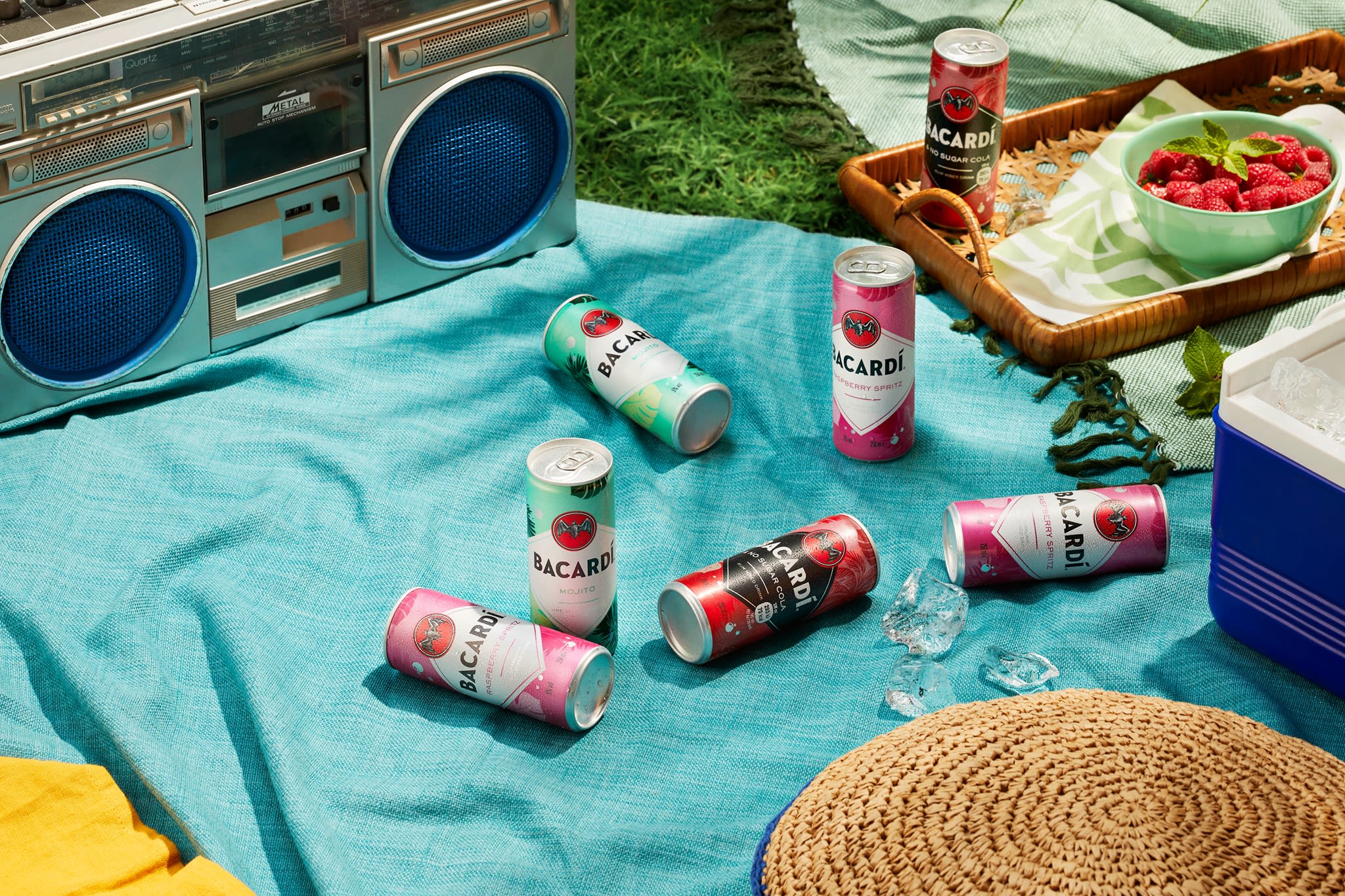 Let's wait and see if their hopes come true but I have hesitations surrounding cream in a can baking in the sun, curdling away on a hot summer's day. The reality of what's actually inside a Pina Colada made for cans aside (no doubt some nifty science to avoid such coagulation), does it really have the same appeal in a tin? The verdict's out.
Stepping away from the Ready to Drinks category and into the Ready to Shake, Bacardí have revealed a new line of Tails pre-batched cocktails; now eagerly waiting to be pushed in stores across the UK. Backed by General Manager Evert-Jan Bos, Tails is cashing in on 'the rise of at-home cocktail making, to make staying-in feel extra special'.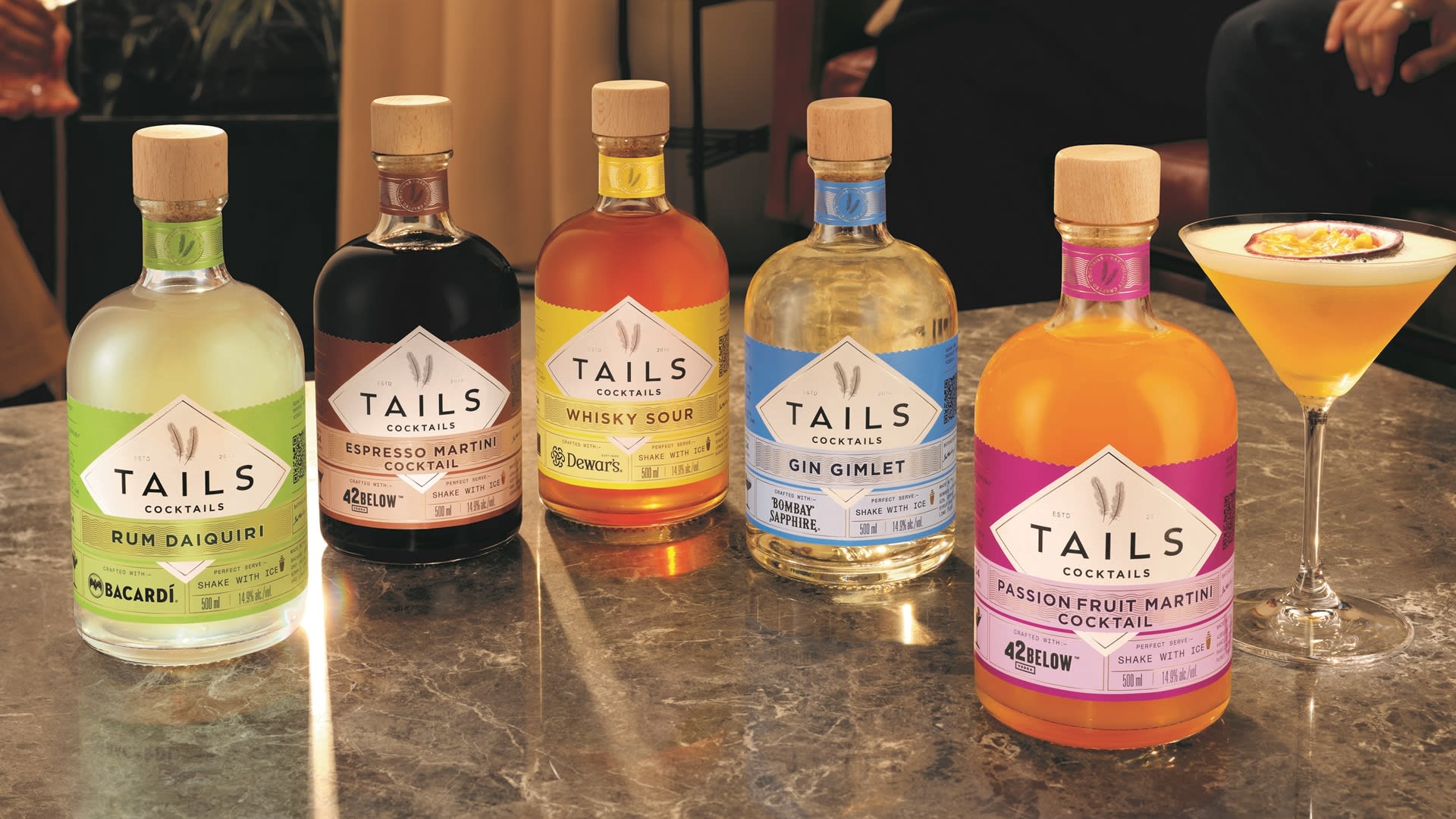 I'm not buying it. Literally or figuratively. To bring in some context, Tails was originally created as a 'hassle-free solution to cocktails for the On-trade (bars)' - and for the venues with specialities outside cocktail making, this is an undeniably easier option than training staff, carrying all the right ingredients and serving it well. The reality is that it didn't work in bars though, as the margins are just not there. Neither is the desire as venues that can serve up the likes of an Espresso Martini do, those who can't stick with spirit & mixer combos that are easy to make and given the huge diversity of tonics, sodas and more on offer - are hugely versatile. 
Re-targeting towards a home consumer seems sensible. Yet here comes another but. With Porn-star's and Espresso Martini's forever stealing the spotlight – are these tried and tested cocktails stunting at home creativity?
I hope I am not alone on this, but I am definitely ready to see some different cocktails being made more accessible. I am just tired of hearing the same options time and time again. If you look at Black Lines Drinks for example, their 'Pear and White Tea Fizz', 'Elderflower Collins' and their 'Paloma' inject some excitement, and you can really grasp a sense of creativity behind the batches. I think pre-batched cocktails for newcomers is a fun concept, especially in the smaller one time flat pack, fully recyclable format the like of Boxtail or NIO have – but I just hope that these 'basic' options in 50cl big format aren't limiting the opportunity to try something new and curbing curiosity. 
Don Q Reveals New Master Blender 
Women are once again breaking the ridiculous glass ceiling in a category with differing gendered opinions - and we are here for it! 
The Destillería Serrallés have promoted Liza Cordero as Don Q's new master blender, taking the reins alongside the first female master blender in Puerto Rico, Silvia Santiago. Cordero will have the exciting job of leading Don Q's new product development, supervising every step of production, including quality and flavour consistency. It is great to see a brand proud to celebrate the spirit of exceptional women at every level of their company – and I'm eager to see them redefine the boundaries with innovative visions for all rum enthusiasts. 
Having two leaders like them at the forefront of the production team, who are proud to produce a rum that 'invests in the island, environment and future', is exactly what this category needs. 
Appleton's Ruby Anniversary Edition – 40 Years with Joy Spence
With an inspiring and influential journey that has woven through decades, Appleton Estate have released a limited-edition Ruby Anniversary Rum, in celebration of Joy Spence's 40 years as master blender. The Ruby blend is a momentous mix of five Jamaican rums aged for at least 35 years to define Spence's long-standing leadership.
Forty years ago, Joy had the opportunity to channel her 'passion, talent, and knowledge' into a brand favoured greatly by dedicated consumers and the curious alike. To this day we are still witnessing her innovation to the highest quality, which flows throughout the brand's character. Spence comments: "This special edition marks a milestone for me and was created using some of the finest stock in our over 200,000 barrels, the oldest being 45 years old." With the aromas of cinnamon and minty orange, that marry butterscotch and toasted oak on the palate, it will be hard to argue against raising an unforgettable glass of the Ruby Edition.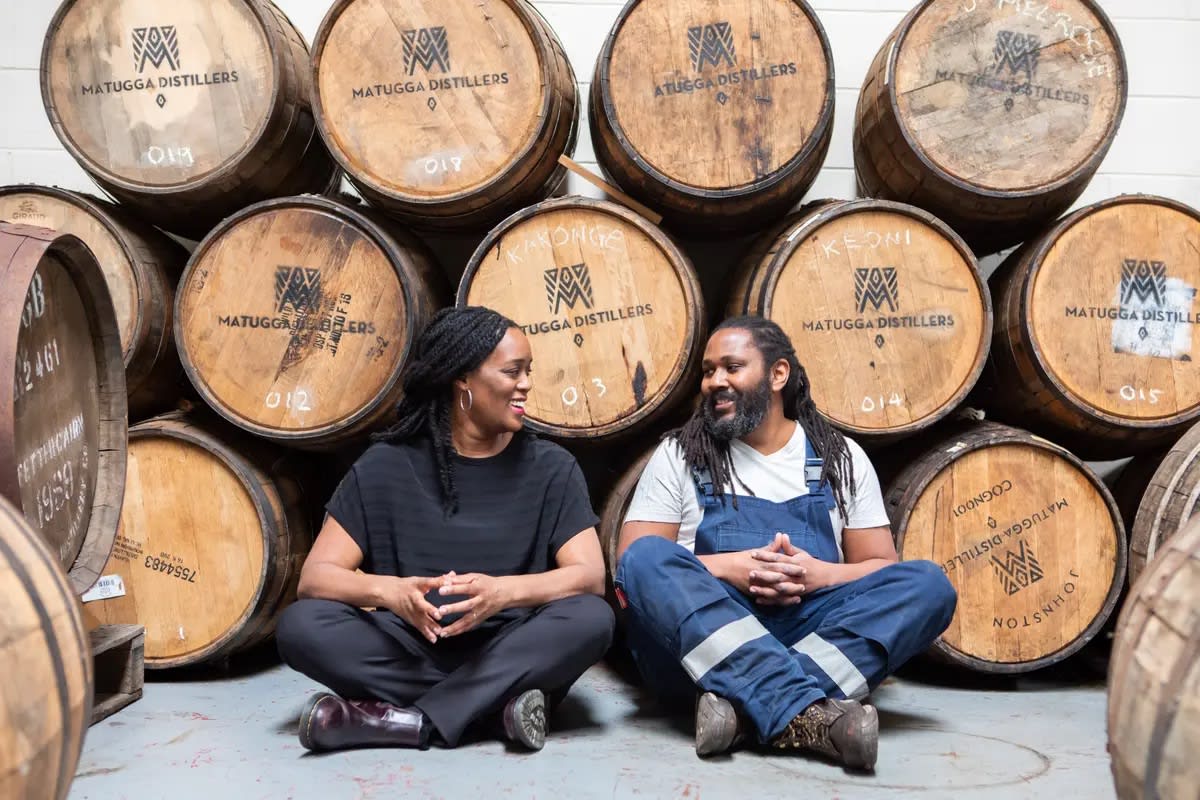 UK's first female owned distillery smashes 300K investment
Scottish rum producer – Matugga Distillery – absolutely smashed through their crowd-funding goal earlier this year. More than 200 shareholders have confidently invested in husband-and-wife duo, Paul and Jacine Rutasikwa, which will make space for new equipment and an expanding Matugga family. 
Whilst there are still irrefutable 'barriers' faced by black women in business, they have found a 'highly supportive community' in Scotland. It's easy to see why too - the Matugga Distillery have a mature awareness of rum's current status on the market. Although many UK craft companies appear indifferent to the opportunities of a buoyant African market, says Paul, and in doing so they are missing out on the huge demand, appetite and spending power of such an overlooked continent. With the distillery's upcoming plans to become a 'cane to cask producer', my hunch is that haven't even heard about the majority of what the Matugga Distillery has to offer yet. 
The three distilleries mentioned above aside, It's been a relief and a big milestone to have witnessed women receive so much press this year. But with dedicated announcements and social media posts either ironically or coincidently popping up around International Women's Day, I just hope that this isn't another box to tick. Inclusion should not just be saved for short-lived promotion or when it's worth posting about – so it will be interesting to see whether marketing teams can continue the praise year round…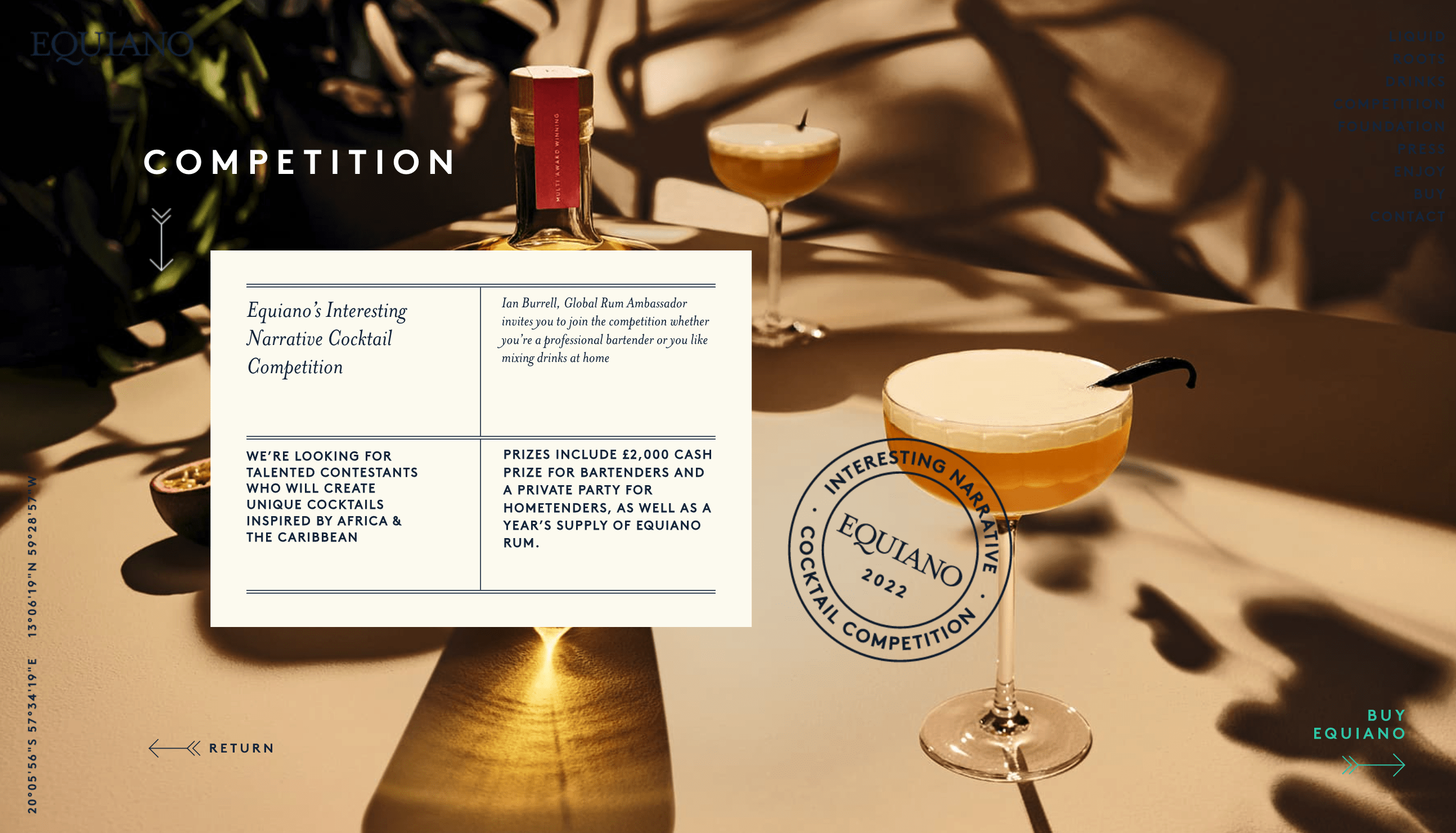 Equiano's Narrative Cocktail Competition
Launching during the pandemic and a world's first for African / Caribbean Rum, Equiano has had yet another racing start to the year with their inaugural 'Interesting Narrative Cocktail Competition'. The comp invited both professional bartenders and curious 'hometenders' alike as Equiano searched for inquisitive contestants to create something special. Their goal was to discover a 'host of unique cocktails that have African and Caribbean influences with a strong narrative behind what inspired the creation'. 
All finalists will be featured in The Equiano Co. Cocktail Book (launched globally in 2022) with the winner reserving a year's supply of Equiano Rum and £2000 cash prize! With entries now in, let's see who's clinched the top spot! 
Pernod Ricard to Distribute La Hechicera in the UK 
Pernod Ricard have taken the reins of UK distribution for Colombian rum brand, La Hechicera. Spanish for 'enchantress', the fine aged rum celebrates the vibrant biodiversity of the Caribbean and the irreverent alure of the landscape. Matured in American White Oak casks, La Hechicera is a naturally 'unpolished rum' that has deep woody notes of tobacco on the palate with a characterful heady scent of toffee. 
Why does the move matter to us regular drinkers? The bottom line is that Pernod have clout and the ability to push visibility in bars, fast. 
There's a collective excitement to welcome premium rum brands to the UK market, and it is hoped that this will encourage increased interest amongst both rum enthusiasts and casual drinkers alike. In my opinion, the shift in preconceptions is needed too – rum is a category where brand call is strong and where familiar brands are requested far more than categories like Gin, where the flavour steers the attention and where there is an openness to try something new. 
With a big player like Pernod backing a name that casual drinkers are less likely to have heard, maybe another chink in that rigid mentally of sticking to what you know might erode and we can truly shine a spotlight on smaller more premium brands – Hechicera or other.