Just ahead of World Whisky Day, Dingle Distillery unveiled its first 'core expression' Single Malt Whiskey. 
The releases landed with positive reception amongst both the distillery's fans and a broader whisky audience eager to see what the distillery has come up with. Promising notes of apples, caramel and raisins and a honeyed sweetness to the oaked spice on the finish, it looks like their initial run of 50,000 bottles will be short lived.  
The Malt comprises mainly six- to seven-year-old spirit and is made by blending whiskey that has been matured in PX Sherry (61%) and Bourbon (39%) first-fill casks. 
Find out more: Dingle Distillery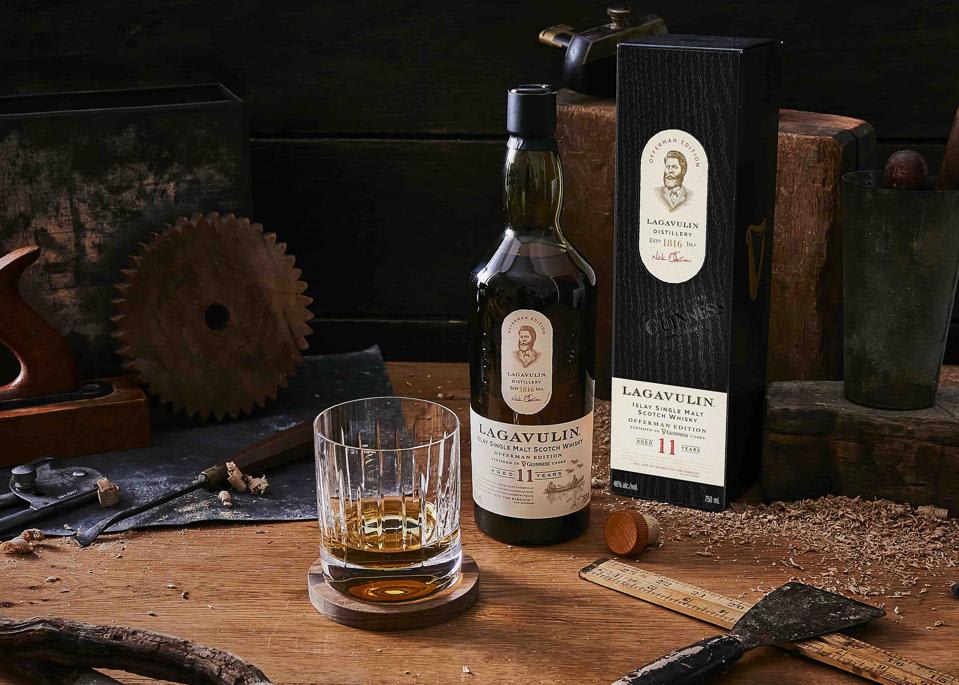 Lagavulin announced an Offereman sequel with the typical irreverent humour you'd expect… 
Not quite a celebrity spirit but one with a more than a little smattering of stardust, Parks and Recreation star Nick Offerman has teamed up once again with Islay distillery Lagavulin to launch an 11-year-old whisky that's been finished for four months in Guinness beer casks. 
It's the second expression to be launched in the ongoing partnership with Offerman, which began in 2014 following the launch of Lagavulin "Offerman Edition" back in October 2019. Expect intense peat and charred wood along with hints of roasted coffee, dark chocolate and caramel from the Guinness casks if you get hold of a bottle (or are thinking about what to get for Father's Day!).
Watch the video here: Lagavulin "Offerman Edition"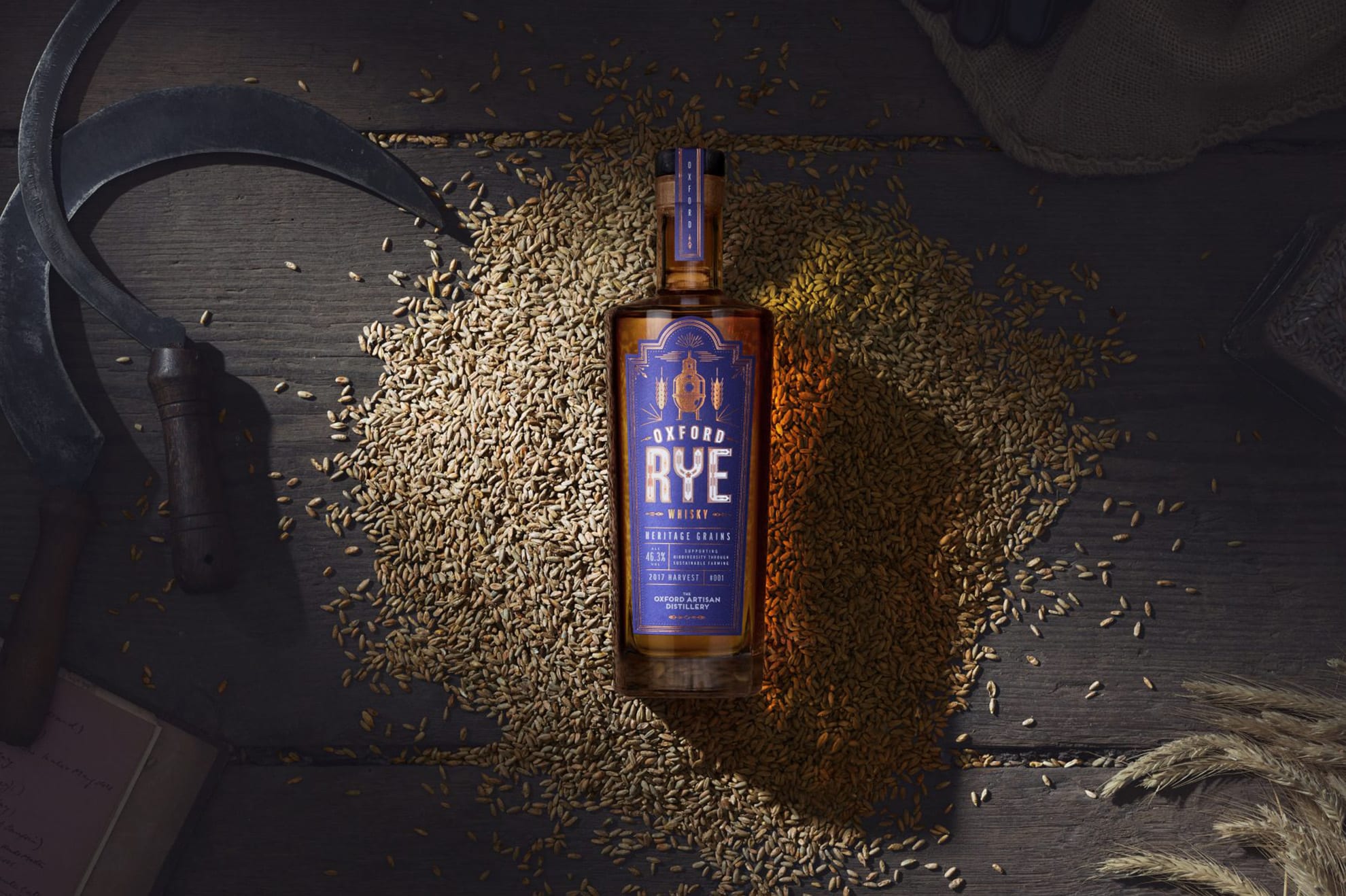 Oxford now has a locally made Rye Whisky.
The English Whisky scene continues to hot up with yet another craft producer coming of age and releasing their inaugural bottlings. This time, it was The Oxford Artisan Distillery who revealed their English Rye Whisky.
The aptly named Oxford Rye Whisky Batch #1, has been bottled at 46.3% ABV and is limited to 502 bottles (with the next batch due later this summer). As fans of their Gin will know, heirloom varieties of cereal with a strong local provenance are the norm for this distillery and their whisky is no different; the whisky was made using a grain ratio of 90% Maslin (a 70% rye, 20% wheat mix grown in the same field) and 10% heritage malted barley, which was then matured in two virgin American oak casks for more than three years.
Find out more: TOAD Distillery 
Continuing their line of limited edition releases, The Lakes Distillery released Whiskymaker's Reserve No.4, this time matured in Oloroso and Pedro Ximénez sherry casks, and red wine barrels. 
Bottled at 52% ABV the whisky undoubtably has that familiar Sherry-led, wood-forward and flavour-packed 'house style' The Lakes are starting to draw a reputation for and in our opinion, is the best release in the series to date. 
Not only a balanced and contemplative whisky, but it also shows just how far the distillery has come and how well they are starting to find their voice. 
Find out more: The Lakes Distillery
Continuing to help Scotch cast off years of stuffiness and help continue the momentum towards a new and more inclusive era, Glenmorangie announced the release of X by Glenmorangie.
The new release is intended as a malt that's made to mix and having consulted with top bartenders, the profile is sweeter and richer for those who intend to use it for cocktails. home. With flavours of vanilla and pear, succulent orange and honeysuckle, with chocolate fudge finish, looks like we need to break out the mixers and get to work! 
Despite the fanfare around World Whisky Day and the big names above leading the way with their new product launches, the Gin category refuses to relent with its now consistently high turnover of new and novel releases. This month more than most however, has shown that despite the hundreds now released each year, you can still find both quality and actual innovation if you care to look past the bubblegum releases that make the tabloid headlines. 
Find out more: Glenmorangie
Hayman's Gin seem set for Summer sipping with their Exotic Citrus Gin. 
The latest creation for the Balham-based family distillery is an elegant bursting with the vibrant exotic fruits of kumquat, Persian lime, pomelo and mandarin, all packed by an ever-looming juniper backbone. Just the tangy and zesty treat we need in the warmer months and bang on trend with tropical vibes seeming to be the zeitgeist of 2021. 
Find out more: Hayman's Distillery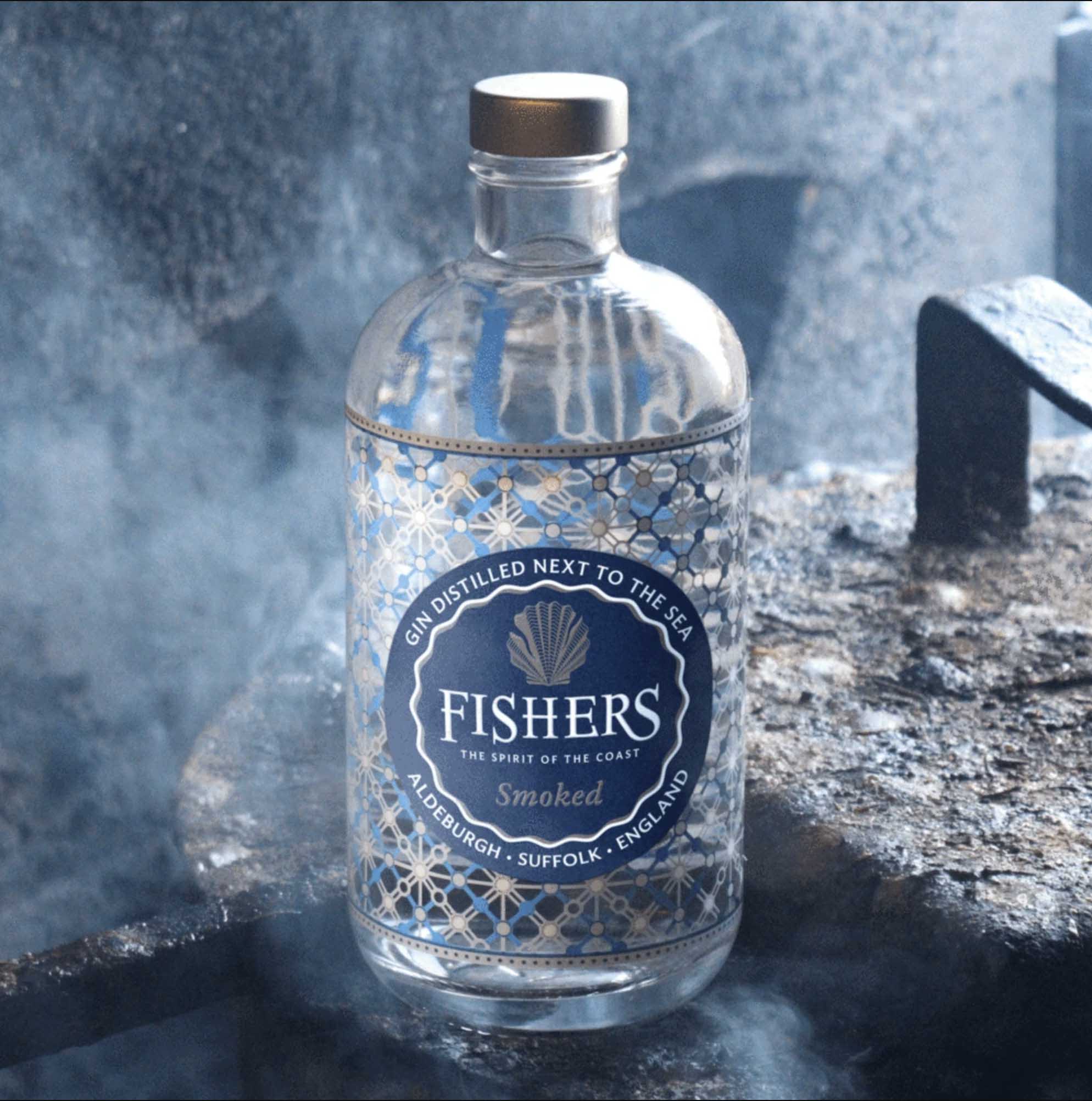 Anyone who has followed the Fishers journey will have heard mutterings of a smoked edition in the pipeline for a while. This has always been a case of how to do it best and delivering on the idea of capturing the essence of an East Anglian smokehouse for which the region is famous has proved an almighty quest. Finally however, the wait is over and Fishers Smoked Gin is out!
Working with Pinney's of Orford, who've been smoking fish for three generations, Fishers take hessian sacks filled with their botanical recipe and leave it at the smokehouse for five days. The signature smoke flavour penetrates into the botanicals without losing their unique characteristics and the mix is then distilled. The result is a smoked gin, made to a London Dry Method – clever, unique and the most innovative British release of the year so far. 
Find out more: Fishers Gin
Just down the road, Adnam's also unleashed their new offering out into the world; Jardin Mexicano. A 10-botanical bonanza inspired by Mexican food and cookery – the flavours are as fun as the colourful bottle that contains them, juxtaposing fresh, green citrus notes and warming woody spice.
Overall the gin is complex with bright citrus freshness from the use of lime peel and Mexican oregano but the unusual botanical that's most palpable is Avocado leaf. It adds a notable mix of anise and liquorice into the mix, bolstered by a raft or warming woody spices like angelica root, cassia bark and punchy epazote. There is an underlying, and coriander that makes this a complex, invigorating gin.
Find out more: Adnam's Distillery
Having been a hit fixture in other parts of the world, Citadelle Jardin D'été Gin has finally been released in the UK, fresh off the back of winning Double Gold at the San Fransisco Awards. 'Summer Garden', is made with the addition of Charentais melon flesh, whole lemon, yuzu zest and orange peel along with the 19 other botanicals used in Citadelle's Original Gin. 
Moving away from the distillery's usual flame-fired stills, the additional fruits used for the release are cold distilled separately and blended in to create a vibrant aromatic chorus. As always with Citadelle, there's a strong vein of tastiness running through this gin too, and on the nose you can expect fresh and intense citrus notes of yuzu and orange peels, candied lemon, while more floral elements emerge to taste. Summer in a glass!
Find out more: Citadelle Distillery
Last but not least from the May's haul of new Gin, Chase Distillery has launched a Raspberry & Basil Gin flavoured variant.
Their latest gin marries the distillery's signature GB Gin with raspberry and aromatic basil and as with their other gins, purists need not worry. The underlying gin's juniper forward profile looms large in the background, perfectly complementing the sweetness of raspberry and a big herbaceous basil top note.⁠⁠
The Raspberry & Basil Gin will join Chase Hedgerow Elderflower Gin and their Rhubarb & Bramley Apple Gin as a permanent addition to their English countryside collection, and launched at Selfridges for an exclusive time before being more broadly available.
Find out more: Chase Distillery