In the gin world, Phoebe Waller-Bridge debuted a Fleabag-inspired offering, working in collaboration with Edinburgh Gin. It features a handwritten "I love you" from Waller-Bridge's character on the front and "It'll Pass" from Andrew Scott's Hot Priest on the back (a nod to the dramatic exchange from the closing scene of the hit BBC show). All profits from the bottles will go towards supporting artists to return to the Edinburgh Fringe Festival, where Fleabag first aired in 2013.
Staying up in Scotland, Gordon Ramsey launched the first of what will be a series of gins in collaboration with Eden Mill. Called Six Rivers: Eden Gin, the spirit is inspired by the 'unique flavours of Fife' and named after the River Eden which flows past the Eden Mill distillery.
Further south TV's James May collaborated with one of our favourite producers, Downton Distillery, to make Asian Parsnip Gin. While the look doesn't quite live up to the shelf appeal that many brands achieve in the UK's gin scene, with unusual botanicals and the distilling know-how involved, it's highly likely to be tasty and one to seek out. 
Finally, acclaimed fashion photographer Mert Alas launched Seventy-One Gin featuring botanicals such as juniper and coriander seed, alongside ivy leaves, grapefruit peel, damask rose and more. 
Each have their merits (taste, charity contributions) and limitations (availability and price) as gins, but with the kind of blanket coverage that can only be generated by famous faces with extensive connections, expect to hear more about each in the months ahead.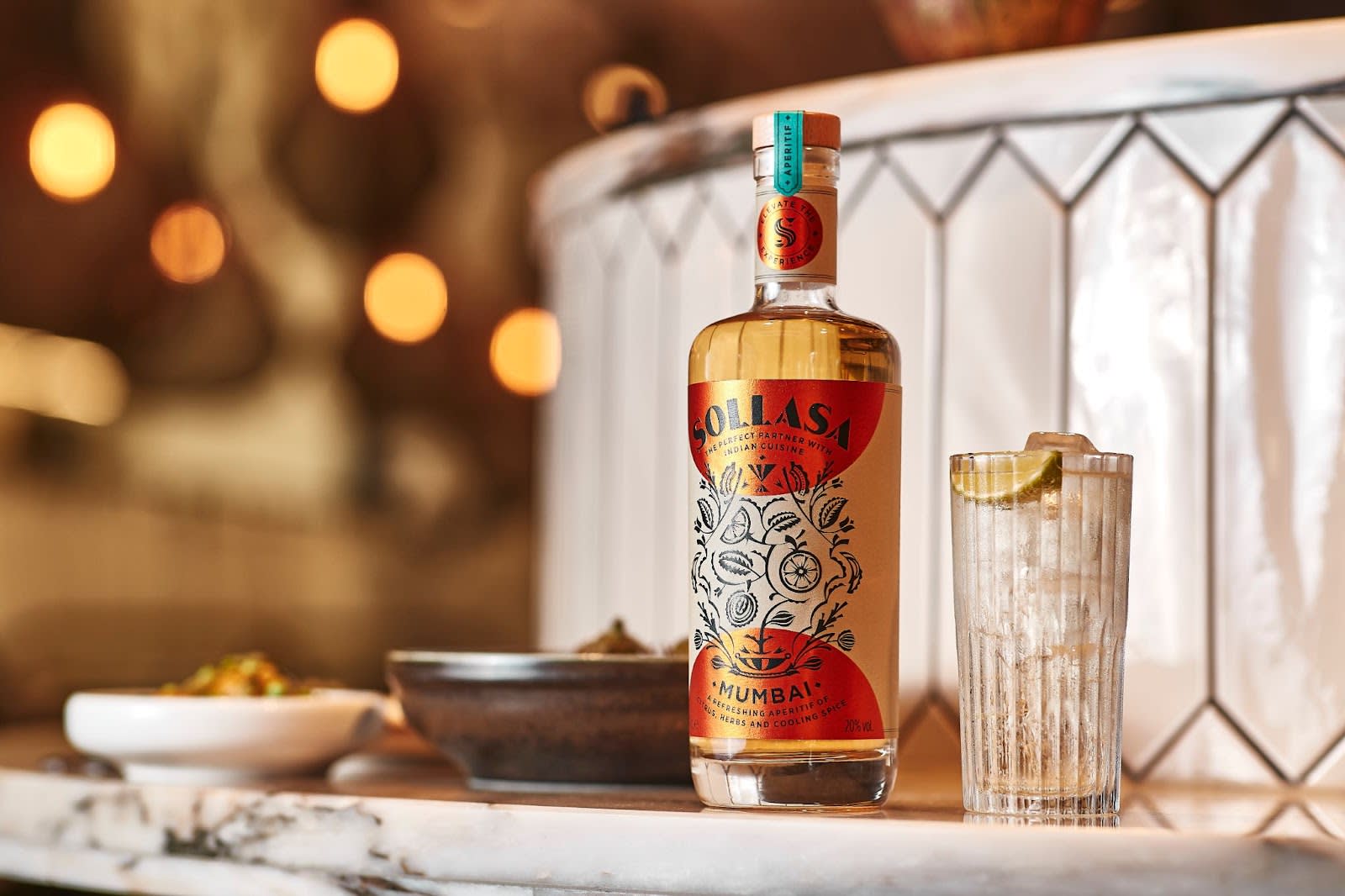 Close to Gin but not quite - a new Aperitif called Sollasa was launched with the intention to specifically complement Indian cuisine. Bottled at 20% ABV, Sollasa is a grain spirit blending orange zest, lime and lychee, with herbaceous notes of mint and basil, the cooling fragrant spice of coriander seeds and cardamom and a pinch of sea salt.
Over in the world of Agave, the much anticipated Volcan De Mi Tierra Tequila range was finally released in the UK in July.
Created in 2017 in the volcanic region of Jalisco, Volcan De Mi Tierra is a partnership between the Gallardo family and Moët Hennessy. Made from 100% Blue Agave, Volcan De Mi Tierra is built on an assemblage, selecting the very best agave from two regions of Jalisco (Lowlands and Highlands), with each being distilled separately before blending. 
The Volcan De Mi Tierra Blanco delivers the herbal and spicy aromas from the Lowlands, with the fruity and floral notes from the Highlands. Meanwhile, the Volcan De Mi Tierra Cristalino is an Añejo tequila, aged for months with different cask finishes and filtered to remove the colour. It brings a depth and a fusion of aromas from dried fruits, chocolate, vanilla and cooked agave flavours.
In a clever re-use and re-visit of an ingredient first brought in to make the distillery's hand sanitiser during the pandemic - Portobello Road Distillery launched four new vodka expressions: a Potato Vodka, a Golden Madagascan Vanilla Vodka, a Calabrian Bergamot Citrus Vodka and a Toasted Coffee Bean Vodka. 
It's not only good news for vodka fans, but gin fans too. The move to capitalise on drinker's growing desire for both plain and flavoured vodka means that the distillery's excellent gin range can remain just that – juniper forward – while allowing them to experiment with unique and unusual flavour profiles.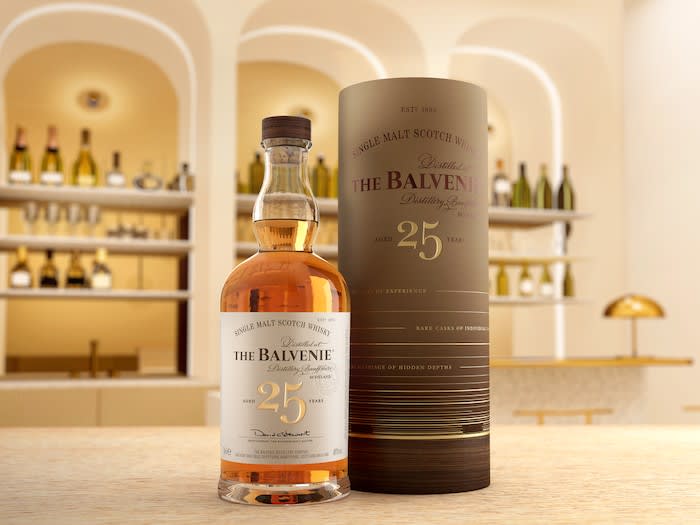 For those fortunate enough to fly abroad this summer, The Balvenie Scotch Whisky unveiled the start of their new travel-retail exclusive "The Rare Marriage" range. Using tun marriages with whisky from European and American casks, the collection's first release and hero product is The Balvenie Twenty-Five, with two others (The Balvenie Thirty and The Balvenie Forty) to follow.
The release features the brand's typical attention to detail in the label and case (foiled golden rings), while the liquid offers an incredibly intricate and balanced journey. Expect soft autumn fruits, honey and underlying oakiness on the nose. To taste, the profile combines bold vanilla flavours with layers of fruit terrine and cinnamon-infused apple tart, finishing on the distillery's characteristic enduring finish.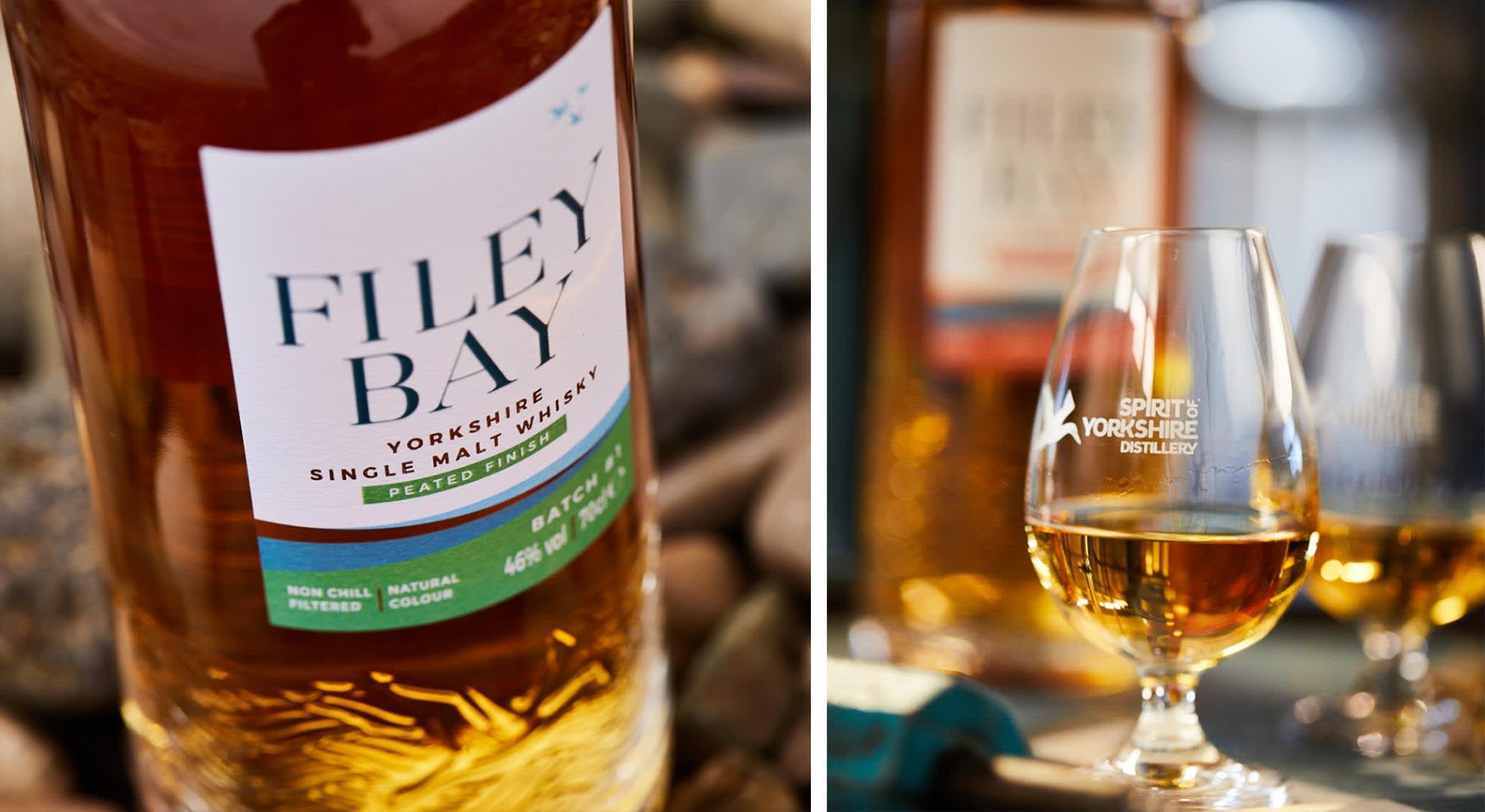 Up in Yorkshire the Wensleydale Spirit Company debuted their Spiced Rum, featuring a combination of cocoa and other botanicals as a nod towards family brands that have been making confectionary in the North Yorkshire area for centuries. Down the road, Spirit of Yorkshire Distillery unveiled a new bottling in its range - Filey Bay Peated Finish. Here, the distillery's light and fruity signature whisky gains a subtle sweet smokiness by finishing in peated casks.
We keep our monthly round up to a highlight reel of the bigger news stories, but don't forget you can keep up to date with all of the latest releases by following our Twitter feed, where we share more reactive alerts as and when they break…