Cornwall based non-alcoholic spirits brand, Pentire, has introduced a new Limited Edition January Bundle to its online store enabling its customers to enjoy a variety of delicious non-alcoholic, healthy(er) drinks in one easy click.
The bundle includes the brand's core duo of Pentire Adrift and Pentire Seaward, alongside its two new products, the Pentire Coastal Spritz and Pentire Margarita.
Combined with their 15% off offer throughout January - the bundle looks ideal for those abstaining but still looking for great flavour experiences, and with two bottle being 20cl sized also great for those who want to get an idea of what the brand's offerings are like. 
Didn't know about the two Pentire newbies? Here's a little more…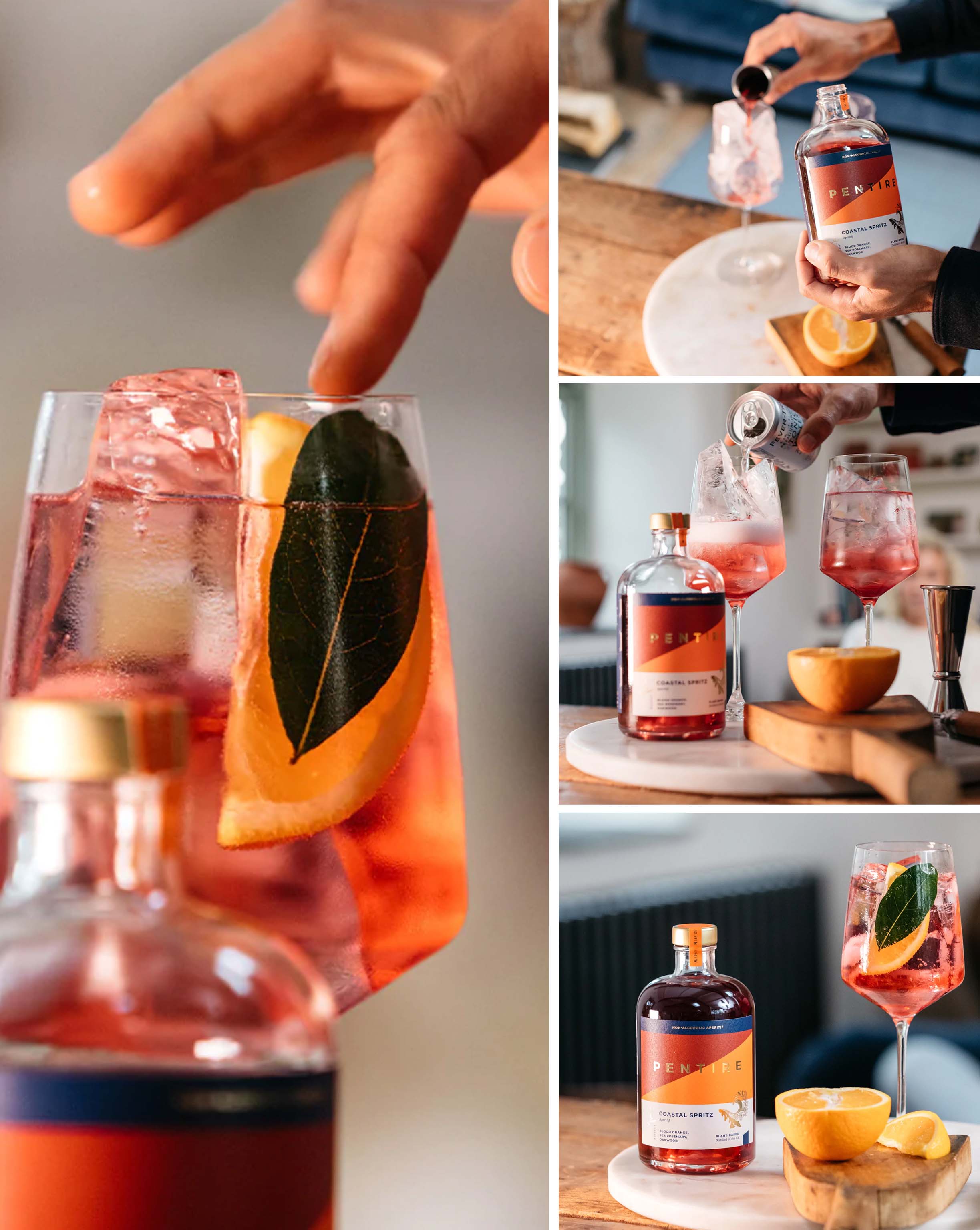 Pentire's Coastal Spritz takes the brand's usual signature coastal botanicals and blends it with blood orange, sea rosemary and oakwood to create a balance of natural bitter flavours, citrus and complex herbal tones.
Why we like it - 
Non-Alc spritzes are great drinks and in our opinion, the best way to get "into" the No and Low category. Botanical bitterness can lead to some amazingly bold flavour profiles that don't get drowned out that easily and to date, most of our favourite zero ABV options have been Aperitif style drinks, not gin / whisky / rum look-alikes. 
Better still, they make for fun ingredients to work with in Low-groni's and with the right choice of gin and vermouth, deliver all you want from a Negroni while reducing both the sugar and booze in the drink even further.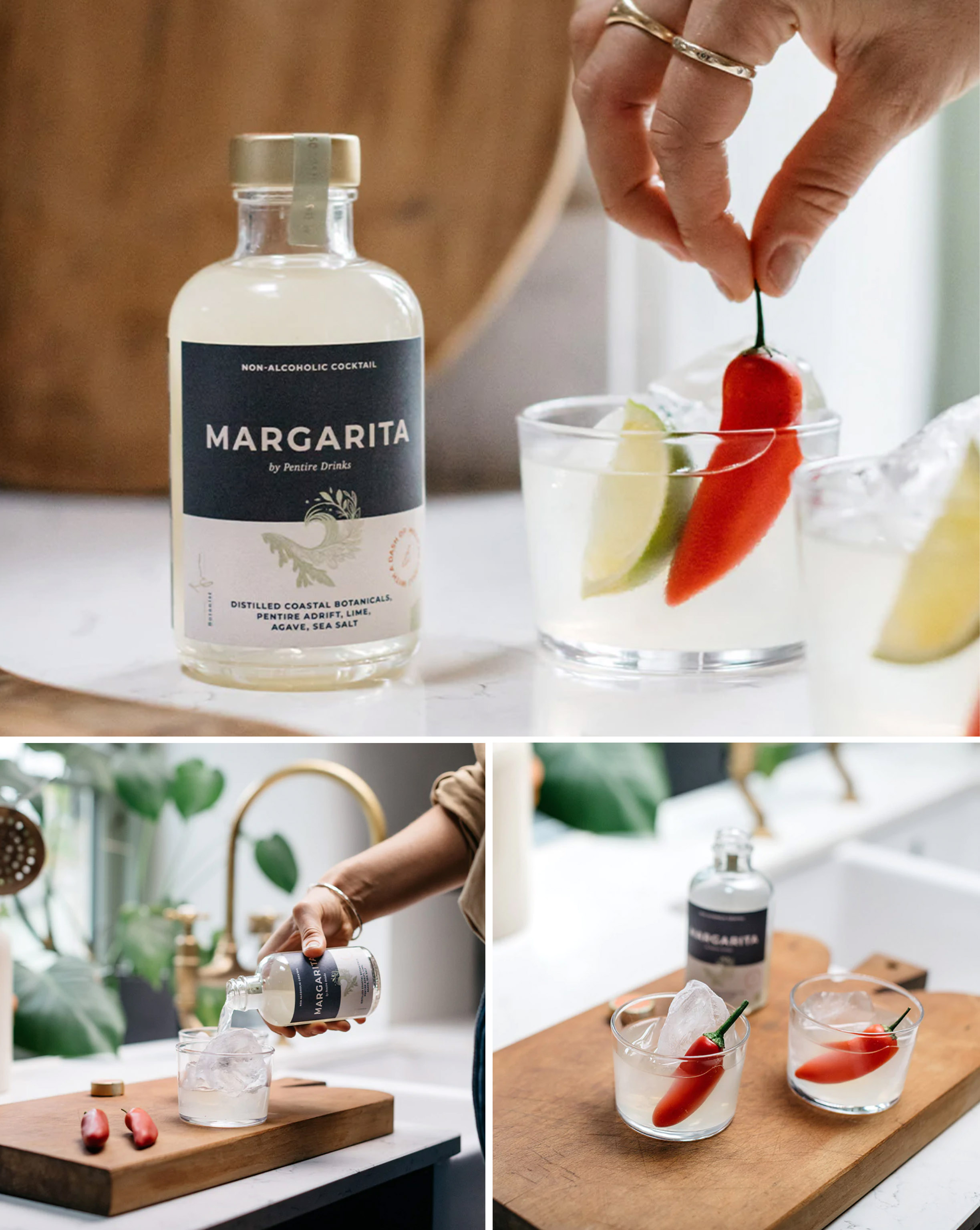 Designed as a riff on the classic Margarita, Pentire's coastal botanicals are blended with lime, agave, sea salt and a dash of Mexican chilli. It's a fresh and zingy cocktail that's just waiting to be served.
Why we like it – 
Who doesn't love a Margarita? This is the right size for a ready-to-drink and the 200ml is enough to have a couple drinks, but not have to commit to a massive bottle. Ideal for when you can't be bothered to make something or if you wanted to have something quick and easy to lean on for when you have mates over who want a drink, but without the drinking bit.

You can find the bundle here – Pentire Spirits.