Deliberately released on Burns night, Lochlea Ploughing Edition marks the connection between Lochlea Farm and Scottish poet Robert Burns, who lived and worked on the farm from 1777-1784. 
It's the last of the four limited edition Whiskies that make up the 'first crop' of annual small batch releases that aim to showcase Lochlea's farming seasons. 
In this case, Ploughing Edition is inspired by winter on the farm from liquid to look - the bottle's blue label reflects the cold and frosty west coast Ayrshire winters.
Matured in a combination of ex-Islay barrels and peated quarter casks, the whisky is billed as a lightly peated version of Lochlea, bottled at 46% ABV and said to carry notes of boiled sweets, cooked apple and Brazil nuts alongside lingering but light peat smoke.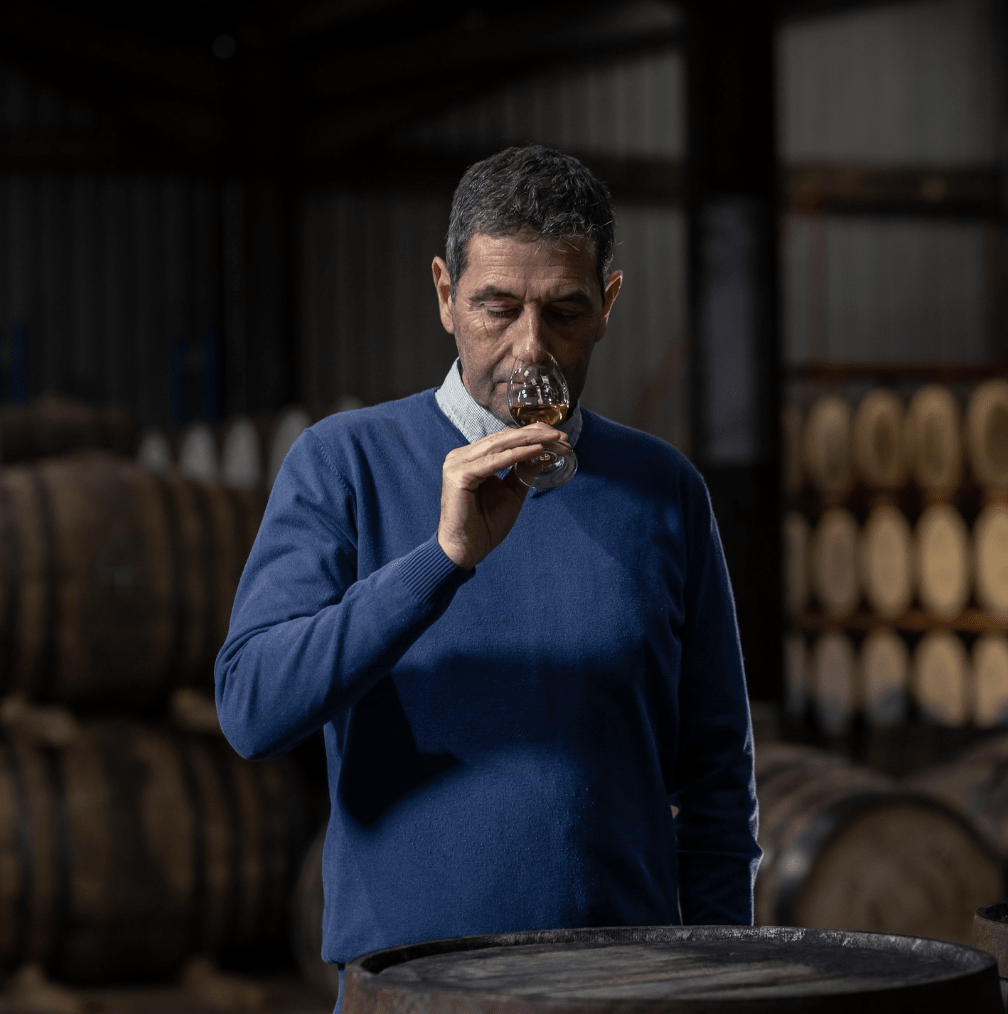 Why is everyone excited about a Peated Lochlea?
The distillery's core bottling and the three previous seasonal editions have been well received, but there's a little extra buzz around this one. 
Ploughing Edition is  both the distillery's first peated whisky as well as the first peated expression created by Production Director and Master Blender, John Campbell, since he left Laphroaig in September 2021.
Campbell departed Laphroaig after more than 25 years of service to lead Lochlea Distillery's production. After such a long time based on his native Islay and having that kind of history with an iconic Islay Whisky producer like Laphroaig, fans are keen to see how he marries his wealth of experience with Lochlea's developing identity. 
Even it's only for a limited-edition bottling.
Ploughing Edition Whisky & the Lochlea Distillery story so far?
If you've missed the Lochlea journey so far, here's a quick recap and some perspective to help contextualise where this new release sits. 
In July, Lochlea Distillery revealed its flagship single malt whisky called Our Barley, matured in three different cask types. 
Our Barley Single Malt combines first-fill Bourbon barrels, shaved, toasted and re-charred (STR) barriques, and oloroso Sherry butts. The marriage of three styles of cask types help to give a great depth of flavour for a relatively young whisky. It's approachable Scotch with aromas of pears, candied fruit and marmalade, backed by golden syrup, rye bread and beeswax-covered macadamia nuts to taste.
Our Barley is the only 'core' range whisky to date, but it sits alongside Lochlea's seasonal limited editions. 
There is this new Lochlea Ploughing Edition, which follows the launch of Sowing Edition in March 2022, Harvest Edition in September 2022, and Fallow Edition in November 2022. 
Not only does it mark the fourth and final season, but it also concludes the distillery's range of 'first crop' releases.
Where does the Lochlea range go from here?
The distillery have indicated that over 2023 a 'second crop' limited edition series will be released every season, each highlighting the progression of Lochlea's single malts.
So, if the next crop will re-visit the same ideas but with evolved whiskies - how might that play out?
Sowing edition is about conjuring a sense of Spring. They did this by using 23 first-fill Bourbon barrels filled in September 2018 and combining them together. The result was filled with vanilla, straw-like and grassy flavours from the cereal and lots of green apple. Outside of releasing significantly more – it's hard to see how having more mature stock helps here. Young, grassy, lively whisky echoes spring nicely. 
The second release, Harvest Edition, is all about the busy harvest season on Lochlea Farm and offers a lot of opportunity to re-explore the season either laterally or in a more structured vertical way. The first drop combined three cask styles but was deliberately tilted to introduce Port cask flavours into the Lochlea signature flavour profile and elevate summer fruits and creaminess. 
More of the same a year on would be interesting but think sideways and a change of intent is equally fascinating - late-summer sunsets, Ayrshire landscapes, autumnal flavours and bountiful hedgerows provide ample opportunity for whimsical releases.
The Fallow Edition is inspired by Autumn and where you can see just where it becomes truly thought-provoking to have producers re-visit ideas year on year. The first crop in 2022 was matured exclusively in 100% ex-oloroso Sherry casks, giving the spirit flavours of freshly baked banana bread, malt biscuits and dark, dried fruits. The opportunity to create an ever-more complex deep colour and dry, fruity palate will have increased by the time of 2023's release.
Same goes for this latest Ploughing edition - ex-Islay barrels and peated quarter casks as a start point offer up countless paths for future releases to riff off.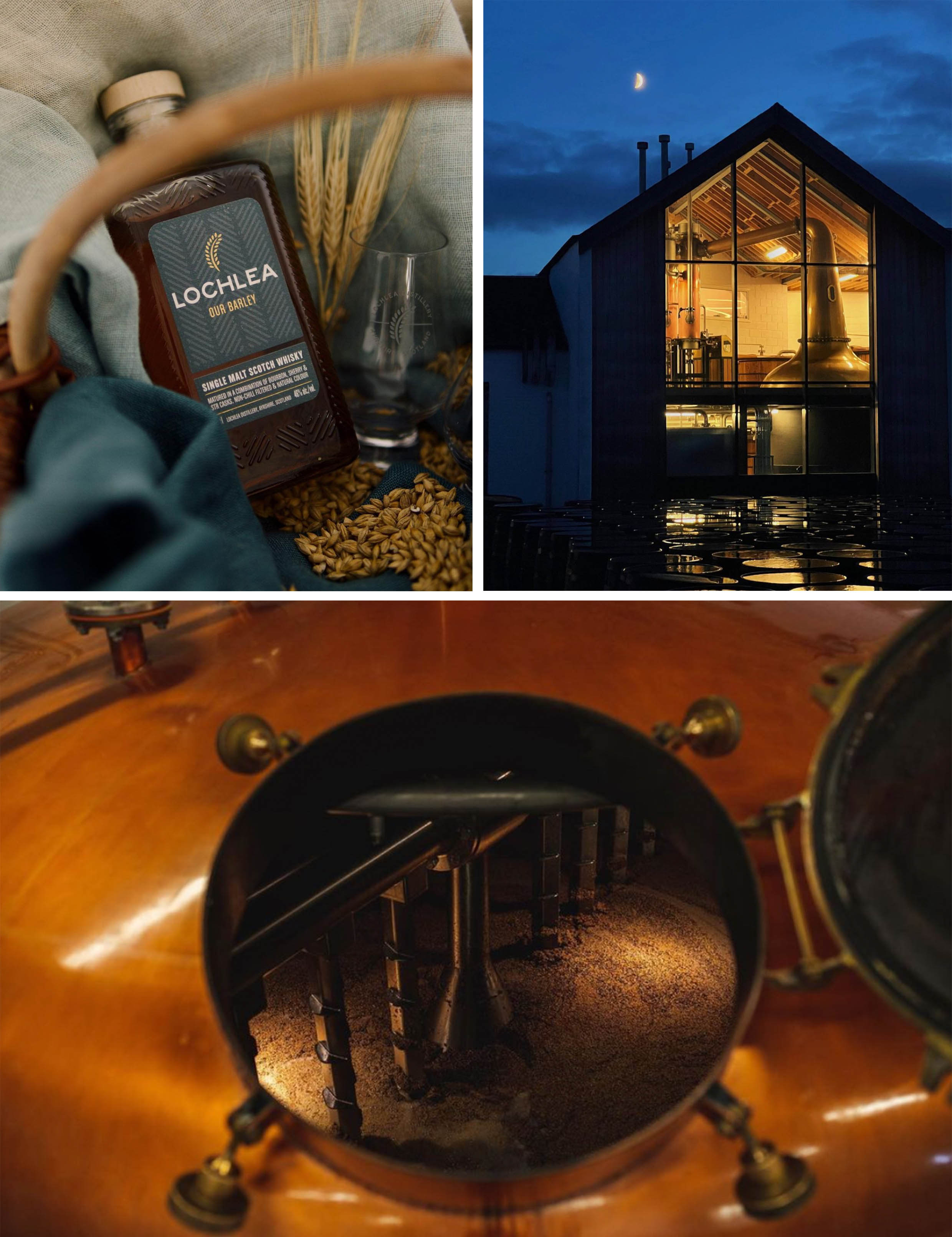 Why bother hypothesising about future whisky releases and where they could go? 
In simple terms, for those of us who buy to drink with friends and want to experience whisky with all of the context (or drink enough to have a busy shelf that resembles an open collection) – first editions of what will become a recurrent concept are quite important, as they are the anchor to fully understand the journey of future releases. 
That's true both for the concept and the flavour. 
Let's face it, once opened it's not going to last long enough to compare to year three or four, but the memory will. Meanwhile, the thing that makes new distilleries so exciting is that you get to be part of their journey. It's not a historic legacy that you buy into, it's an embryonic production site where their craft is evolving, and their creativity is what will make them sink or swim as they mature enough casks to be able to play a more traditional game. You get to dip into that voyage each time you pour a glass!
Lochlea Our Barley edition can be found over on Spirits Kiosk, as well as the other limited editions in due course.