Where to start with something like junipalooza? 
A digital Show Guide and a downloadable floor plan help for starters. That said, with so much to see in so little time, we suggest beginning with acknowledging that it's only natural to want to maximise the time and whip round quickly. Once you've done that, accept that it's impossible. 
That's the point of the show - there's too much there in order to have a huge variety on offer and to give you an opportunity to tailor your journey, not just be stuck with a preselected range. You'll never make it round to everyone, nor be able to handle it if you did.
Aim for the 10 you most want to see and then judge how much time you have left. There's fewer stands this year in a bid to help space things out in a Covid world, as well as fewer guests to keep it balanced and not have huge clusters waiting around for producers, but it will still feel as if it's heaving and Tobacco Dock is a cavernous venue where it's easy to miss entire rooms! 
Have a walk around between stands to see what's there and if it's your fist big event post lockdowns, just take your time as it'll feel (good) weird. There's extra seats dotted about to help and water is available from any stand.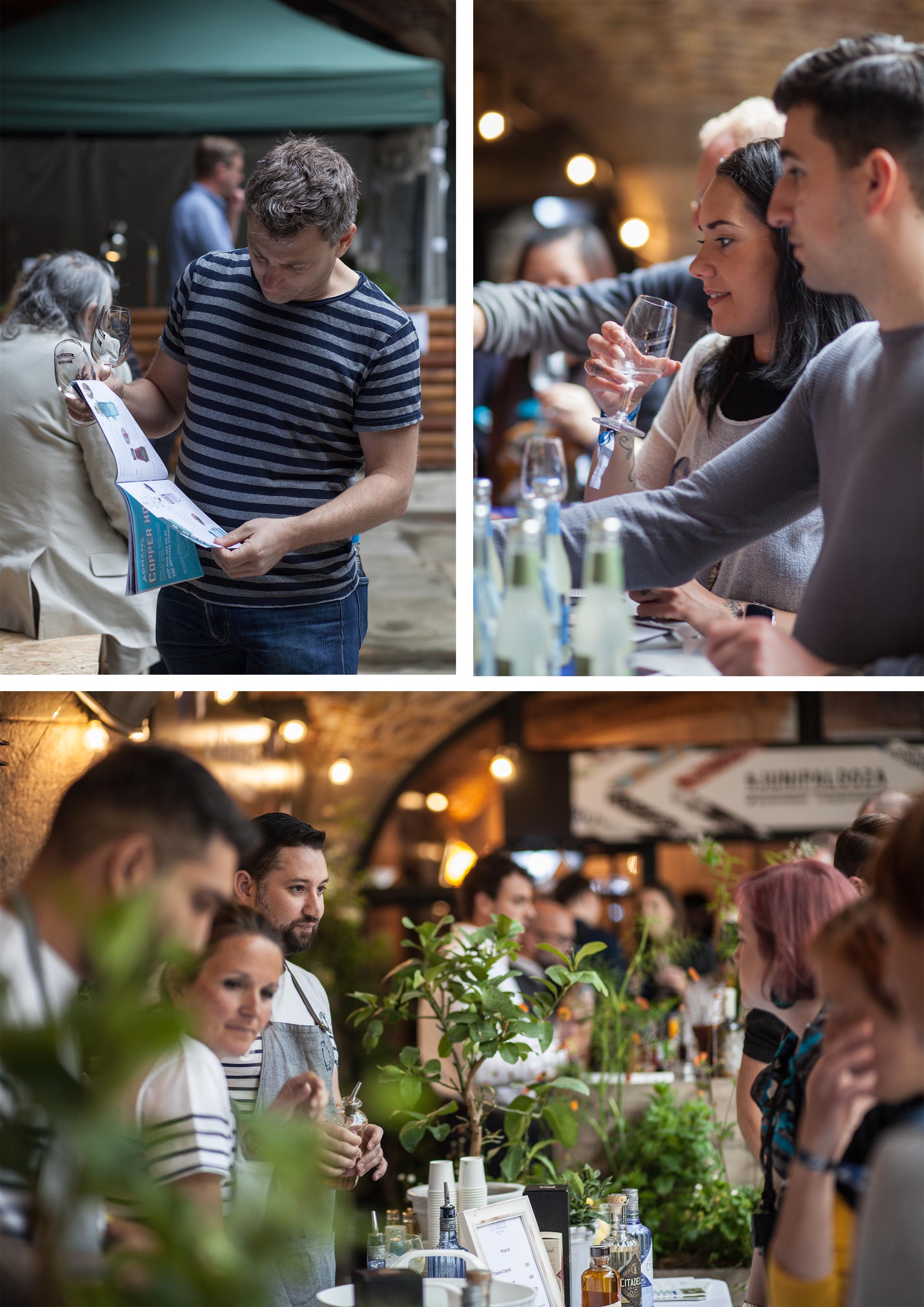 The opportunity to try more expensive gins that are hard to find is one of the big benefits of Juniplaooza. Whether it's to try before you buy, or just learn more about - there are some producers whose limited editions are a big ask to order online without having had the opportunity to understand better. 
Head over to Salcombe Distilling where two of their Voyager Series gins will be served up, while in limited supply only, Hernö will have their Artisan Ten for those truly interested in indulging in that little slice of luxury.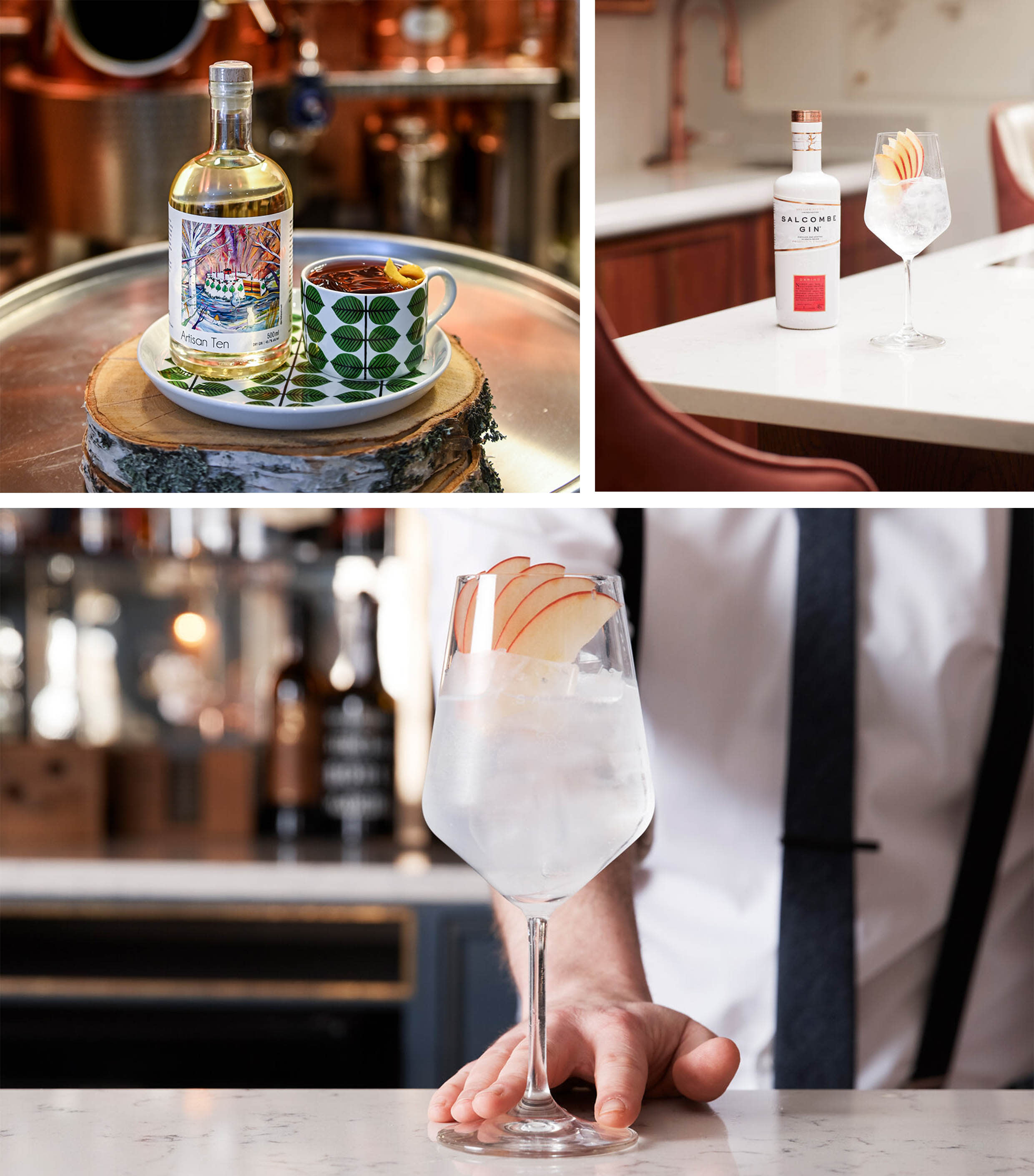 Going hunting for new gins is always a fun game. Cuckoo Supernova Gin, Tapper's Tickled Pink, the GTea range, the CBA Gin duo and Dulwich Gin are part of the dozens of gins that have emerged within the past 9 months from both new and existing producers. There's two Gins that are making their debut's all-together at the show too -  Old Bakery's Junipalooza Edition Gin and Manchester's Mother of Peal.
Flavours aside - take a look at so many of the offerings around the rooms and marvel in just how far the category has come. From boring bottles fitted with relatively simple labels, Craft Gin now has unbelievable detailing in the glass, presentation and brand, let alone the liquid it contains. 
Look at the way The River Test or Cuckoo Gin bottles have a gradient colour within the glass itself, the geometric Art Deco nature of Edinburgh Gin, the texture of the Mermaid Gin bottles, or the way that Tarquin's or Ramsbury tell their distillery's story through the bottles themselves. If you ever wanted to sort out your Christmas shopping early, the impressive impact and beauty of what's there is phenomenal. 
To make it easier to navigate around the venue, the rooms have been colour coded this year. Even if it was all black and white though - the one that draws our attention most is the Newcomers room.
It's always a hotly anticipated part of Junipalooza for good cause - it's exciting to be able to taste something new and to meet producers at the start of their journeys. These lesser known names are each hopeful that the platform will help kickstart some momentum. More so, it will be the first time they see what the response is like from such a gin savvy audience who can discern between good and great. In today's saturated market and with so many brilliant brands out there, that's the difference between a mediocre future and a chance at real success. 
Shivering Mountain, Greenwich and Monterey offer brilliant quality gins and whose liquid is considered and layered. Having seen the early stages of Animal Spirits develop, it is a gin we're keen to try for the first time at the show, while Jonomade is a producer that's raw and at the really early stages - something that's reminiscent of many of the names dotted around other rooms when they first started.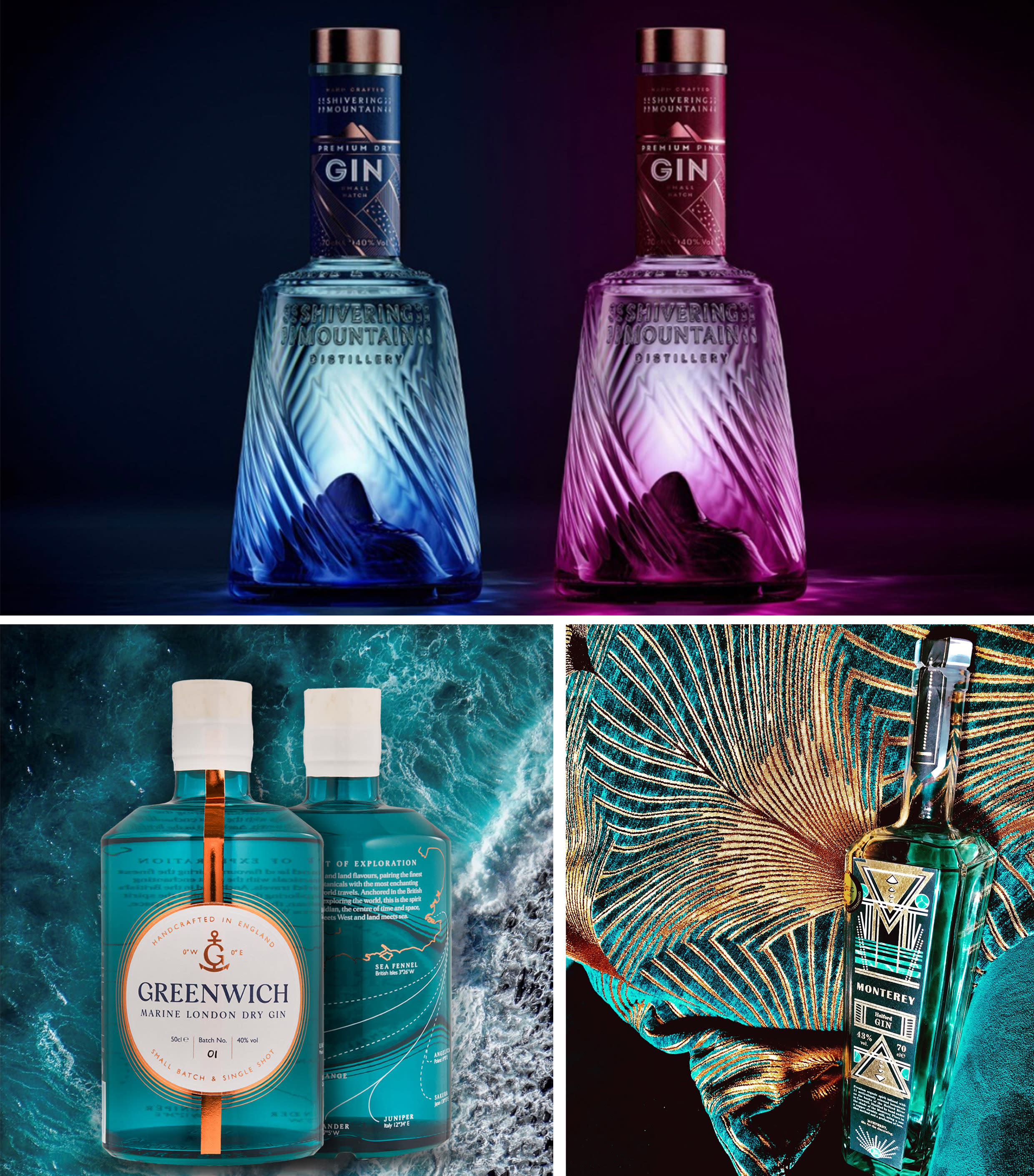 Far more than the gin being served however, it'll be taking part in a festival that's been a hub for gin fans over 8 years that we're most looking forward to. To congregate with others who adore the spirit. To see the makers whose passion is on display, taste new and exciting flavours as part of a shared experience and not behind a virtual interaction while alone in a living room. 
The camaraderie and conviviality is always the lingering impression of Junipalooza once the doors shut on Sunday night and it's what we cant wait to join in once more.
More information about the show can be found here: Junipalooza London