Now, I will admit that despite being a newbie to Junipalooza, I'll throw in the fact that it will also be my first gin show. Maybe I'm impatient, but it cannot come fast enough!  
Through all the excitement to watch the Tobacco Docks fill up with brands from Canada to Australia I am just itching to meet the makers and fuel my curiosity to what goes on behind the scenes. To venture into the weird and wonderful world of Junipalooza with over 60 producers in attendance, may be overwhelming for some and I am no different. That's why it is always a good idea to come prepared.  
From process to flavour profiles, sustainability to branding, I have jotted down a list of exhibitors that have particularly caught my eye and brands that I can guarantee I will be running straight towards with an inquisitive interest ready to sip, savour and learn.  
PROFILING FLAVOUR 
First up on the checklist – it's all about botanicals, specifically savoury and umami flavour profiles. When it comes to gin, usually I am less intrigued by sweet and saccharine styles and more curious about distillers who create a versatile savoury palate. Seaweed, in particular, is one I have noticed increasingly slipping into the mainstream, and I'll be using this meet the maker event to discover why! 
A quick google reveals that An Dúlamán has to be the first must-see for those with an interest in seaweed. An Dúlamán is an Irish maritime gin that encompasses the ancestral history of seaweed in Donegal, with 'Dúlamán' being the name of one of five locally harvested gin seaweeds. However, what I want to know is why the likes of pepper dulse and sugar kelp work so well as a botanical given gin's central protagonist, juniper. 
When it comes to umami flavours my mind immediately races towards what to pair it with. I want to get a better understanding of how to drink a savoury gin to truly express each botanical in the best way possible. Do you pair it with tonic or is it better with soda, or should I throw caution to the wind and opt to use it in a more adventurous cocktail? I couldn't yet say – but I'm curious to find out more.  
They are not the only ones either, trekking all the way from Canada to debut at this year's Junipalooza is Newfoundland Distillery with another seaweed-centric gin I can't wait to get my hands on. Theirs promises a slightly salty saturation guarded by undertones of ocean mist. I'm looking forward to it already.  
Now, let's shift away from maritime botanicals ever so slightly, as Four Pillars Olive Leaf Gin has piqued my attention for months now. I love gin and I love olives, so you could say that it is a match made in heaven. I've heard that the Olive Leaf Gin is textural and bright, where Australia meets the Mediterranean and what I'm eager to discover what encourages that description. Is it their process of extraction or distillation? Is it the context of which it's drunk that allows the olive characteristics to flourish? Sign me in for a front row seat to learn all about it.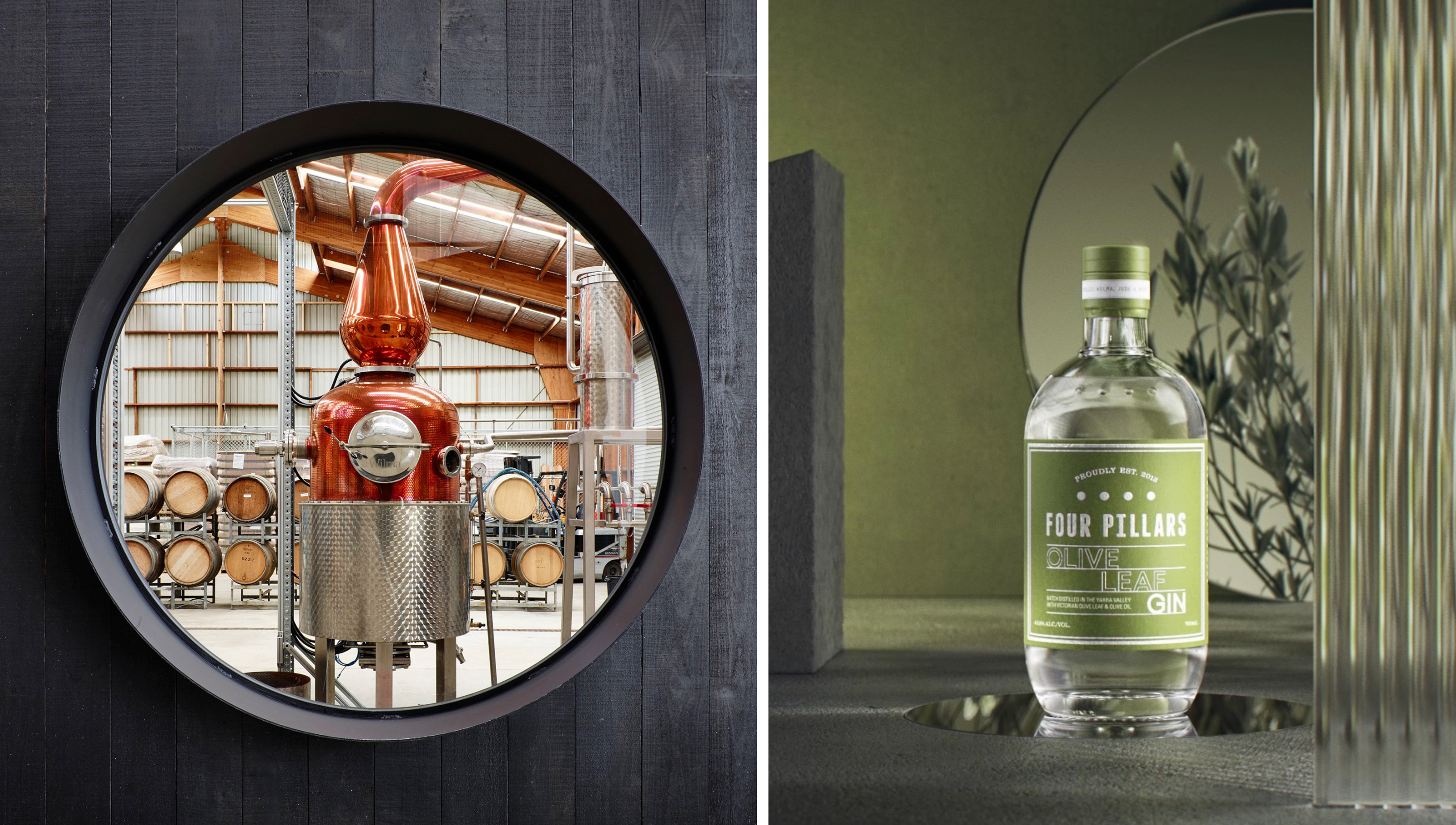 INTERESTING INFUSIONS 
When I am choosing a gin, whether it's for home cocktail experiments or a classic G&T out at a bar, I love finding out what makes that brand different. One exhibitor that has caught my eye is Seppeltsfield Road Distillers with their Barossa Shiraz Gin. Infused with premium Barossa grapes right from the beating heart of Australia's wine region, the 2021 vintage is no exception to creating a vibrant and bright, fresh, and fruity character.  
When I have experimented with wine in gin-based cocktails in the past, the results have always been a pleasant surprise. It's fruity but not overly sweet. It's rich but not afraid to pull you back for more. However, wine has always been a separate ingredient – therefore what I am interested to ask more about is the process of infusion. 
From what I can tell it's an entire "style" of Gin now and that Grape infused gins may once have only been an Australian thing, there are now more and more expressions popping up around the globe. We know that the concept of terroir is such a prominent variable when it comes to wine, and it'll be interesting to see how this, as well as the idea of vintages, translate over to gin.  
NERDING OUT ON PROCESS 
Recently, I have started learning about the distillation of gin in more detail. Insight into the different ways gin is produced depending on the style of distillation, the cut and choice of botanicals, as well as how to drink it, has opened the category to another level. Therefore, why not take this as an opportunity to keep learning!  
135º East Gin is a Japanese artisan gin that seems to serve up something unique. Last month I explored a category completely unfamiliar to me, Japanese Whisky. This deep dive into the culture and respect for blending spirits revealed an interesting disparity between East and Western techniques (and even attitudes). What I am excited about when it's time to taste the Hyogo Gin, is the discovering how the combination of classic and traditional gin botanicals with the locally foraged Japanese selection.  
Apparently, this gin is perfect for those who love a citrus meets spice flavour profile, which is a twin profile I love! Considering that Roku is one of my favourite gins, Yuzu as a botanical is not too foreign to me. Through cooking it has become a fascinating ingredient to experiment with, it's delicately citrussy and not overly sweet – and I wonder how they've integrated it into their recipe.  
Flavour profiles aside, the Kaikyo Distillery's vacuum distillation is number one on my list of questions to ask. The vacuum technique is used in the luxury perfume industry, which allows distillers to preserve the pure olfactory notes and subtleties of the ingredients' aromas. 
Therefore, to get into conversation with the distillers about their unique process, whilst tasting and understanding the gin in reflection, is one I am not willing to miss out on. 
Whilst we are on the topic of aromas and scientific processes, one of the most adventurous gin makers in Europe are coming to Junipalooza - 44ºN Gin! Not only will their stall be a fantastic opportunity to talk to Bhagath Reddy about the influence of aroma and how they incorporate state of the art extraction processes and apply then to gin, but I will also be heading over to their pop-up bar to try out a few of their creations (the white negroni will be my first).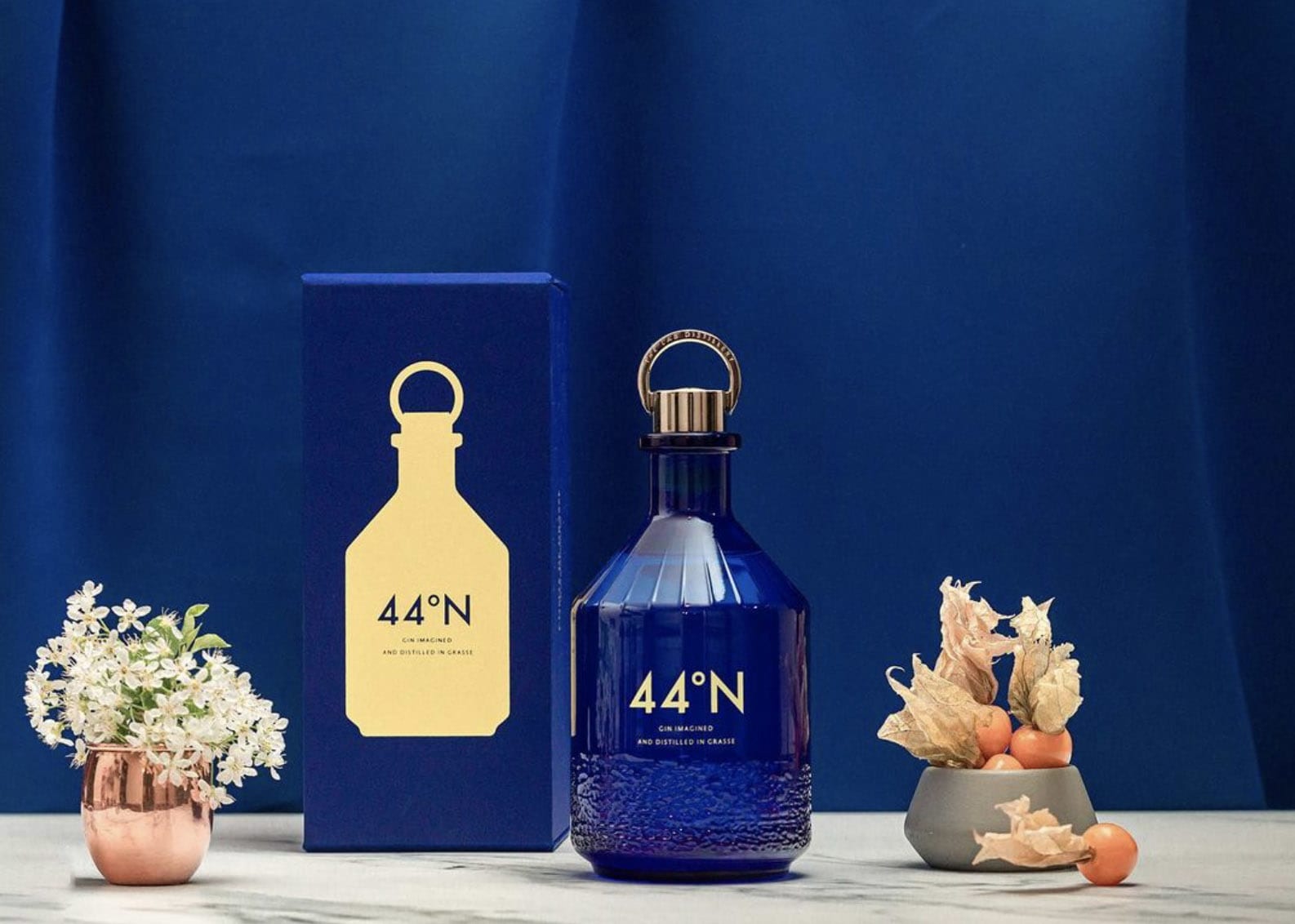 INNOVATION AND SUSTAINABILITY  
Moving on from flavours and distillation, what I am equally ready to discover more about is how certain brands are breaking the mould with sustainability in terms of branding and packaging. Crafty Distillery is bringing with them a bottle like no other, their Hills & Harbour Gin. Coming from a bartending background what is great to see is that redesigns don't just need to look good but how brands can also place an effort to make their new look bottles functional for home drinkers. 
Alongside Hills & Harbour, Northpoint Distillery are also bringing with them a more sustainable bottle re-design. What I have noticed is that both bottles present a lack of paper use, however on top of a lighter bottle, it will be interesting to ask about both of their steps to a more environmentally conscious brand as a whole and the challenges they have faced. Again, what a luxury it will be to speak to the makers themselves and get the chance to dig deeper! 
On a pure have to taste it to believe it is Hayman's Small Gin. Put simply, I want to know if it's as good (or in this case as realistic) as people say it is. The spiel? Hayman's hyper concentrated 'small gin' is so rich in character you only need 5ml to recreate a classic G&T – reducing the alcohol by 80% whilst preserving everything you love about a gin and tonic. I've heard it's the real deal, I want it to be and this will be my chance to put it to the test!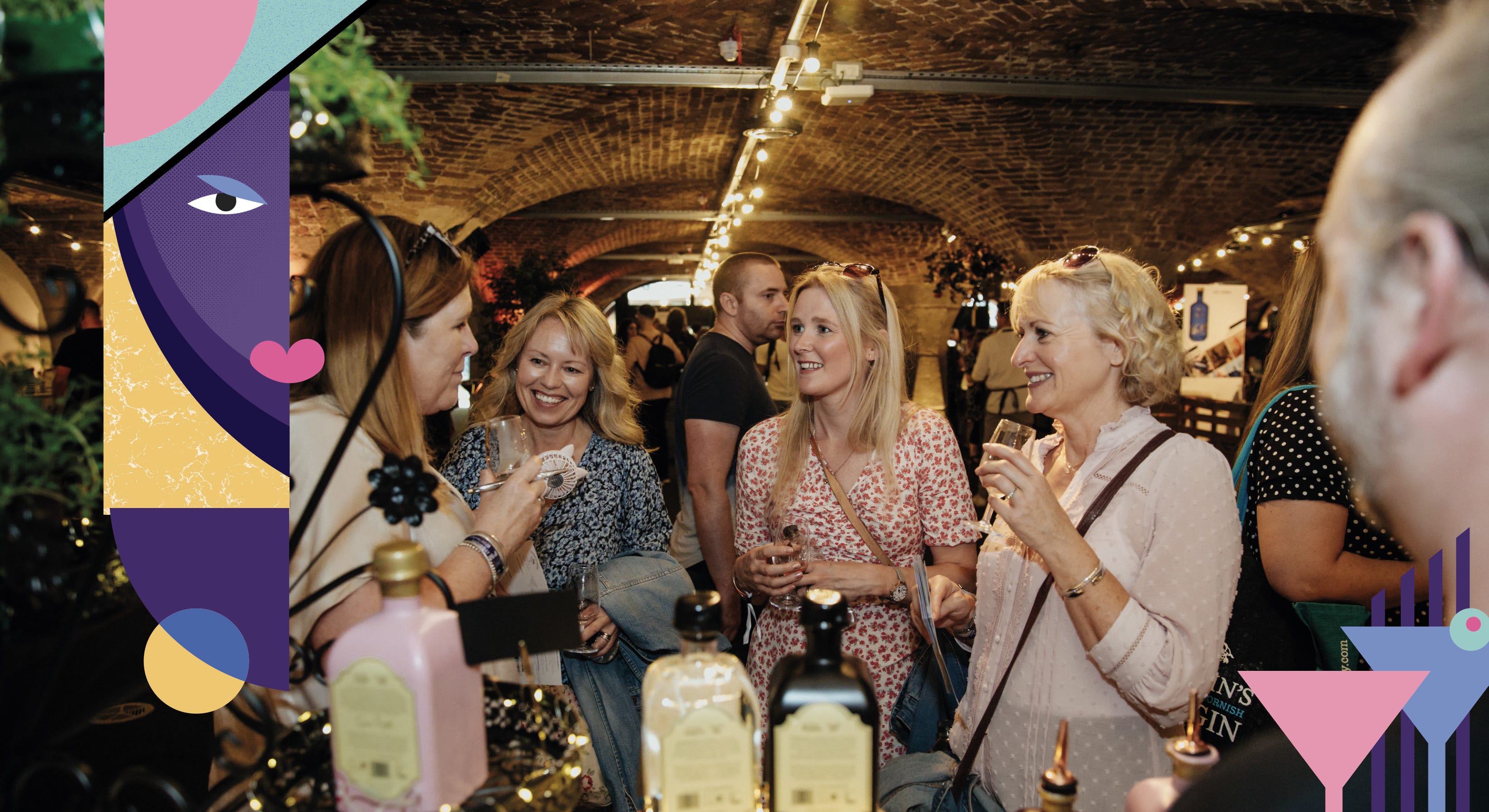 Junipalooza's diverse offerings has got me racing with ideas and questions and I'm ready to dive deep into how exciting the future of the category is. It's a celebration of gin sure, but it's a celebration that wants to welcome curious minds and flavour explorers. That's me to a tee and something that might resonate with juniper freaks and casual drinkers all over, so if you haven't already got your tickets from Eventbrite – I strongly suggest you join me!