Open up any lifestyle magazine or look at any supermarket shelf, you'll notice than canned cocktails and in particular, canned G&T's are constantly being hyped. 
From a handful a few years ago to well over 50 brands now, the supply has radically changed and while the verdict is out on whether the demand has genuinely followed, the expectation has certainly changed. 
The result is that quality offerings are starting to appear and slowly but surely, there is a creeping acceptance that you can get "premium" cans. It's not just commuter convenience from the supermarket-to-go aisle that's for sure. 
On dozens of occasions, I've said that canned G&Ts are not as good as the real deal. I stand by those comments. To date, there isn't one that exists on shelf that I would recommend to a friend as being a genuinely great Gin and Tonic. 
That said, snobs who write off the entire genre should re-assess what's out there and see how far it's come in the past three years. Some are quite good, but it's different to the real deal, much like drinking a pint out of a plastic festival cup is compared to a frosty one at the pub and when it comes to drinking outdoors, 'Gin in a Tin' offers some fantastic options.
As a critic, I believe it's important to acknowledge both the positives and the inherent flaws. No-one that I know who has a truly discerning palate or a genuine love of the drink will ever use superlatives describing them. There's room to improve and a lot more are emerging and taking it to new levels. That's what makes it exiting. 'Gin in a Tin' is not just growing as a category, it's also evolving and with each new generation of launches, the bar is getting higher.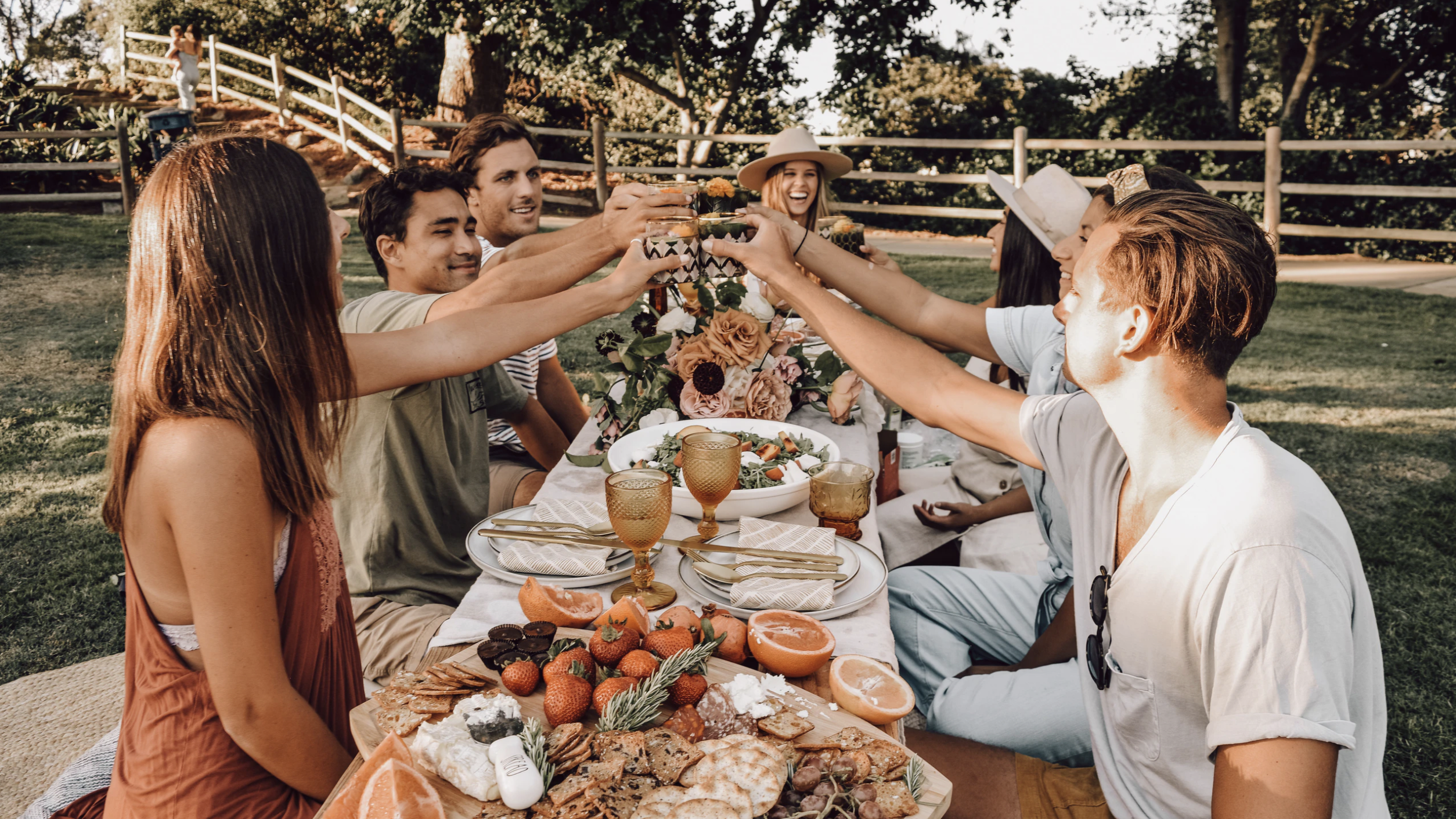 Two things are constant bug bears for me, the citrus and the ABV (alcohol by volume), so when asked to look at a segment that showed the best of the cans out there, we deliberately chose these three brands. 
All three are citrus flavoured G&T's and between them, go a long way towards resolving many of the gripes most will have with gin from a tin. Moreover, they are all by major producers and available at big retailers, they cost around the same and are the same sized can (250ml) – meaning it's a good set to place side by side.
The ABV
Based on dozens of surveys and focus groups, if you make a Gin & Tonic at home you'll get a drink that's stronger than almost every G&T can. 
Each person's ratio is slightly different, the gin itself can vary and the amount of ice dilution varies but for context, here are some examples based on a standard 40% ABV Gin, rounded down to account for ice dilution. 
25ml + 200ml tonic = around 4.5% ABV
25ml + 150ml tonic = around 6% ABV
50ml + 200ml tonic = around 8% ABV
50ml + 150ml tonic = around 10% ABV
If you make yours like I do (a splash more than 1 part gin to 2 tonic) and you've got a 12% ABV drink in your glass. Moreover, many craft gins are 42-45% ABV and survey after survey is pointing towards the fact that Brits' favourite ratio is 1 part gin to 2.5 parts tonic. 
This means that statistically, to capture the broadest set of preferences the sweet spot for alcohol content in a can is somewhere between 6% and 10%, which currently is seldom the case…
Consider this: If you love a good G&T, watching someone pour a single measure and dowse it with a full bottle of tonic, then open another bottle and continue pouring would have you enraged. And yet there are many cans that are well under 4.5% which is exactly the same ratio.
I have no problem with less booze in my drink, but the ABV is key to understanding why canned G&T's taste different to something you're used to making at home and why they are hard to manufacture well.
Producers have to concentrate their gin's flavours to account for the different ratio, as well as add elements to account for not having the bite or finish that a full-strength gin to tonic serve gives. Few fully understood this (or cared to) when G&T cans first came out as it was seen as a low end, mass market cheap drink from supermarket home brands. 
Now that cans are more premium and drinkers demand quality alternatives, many have improved their recipes to make the flavours better, having seen that you can't just make a G&T, can it, and expect it to be nice. Good "ready to drink" offerings don't work that way and that constantly improving understanding is driving better drinks with each new release.
The Citrus 
Read the side of a can and sorbates, acids and other sweeteners are words that pop up time and again. These are added as there is a need to stabilise the product as well as to give it an extended shelf life. 
The problem that I encounter is that it all has a whiff of the artificial about it. The zing is acidic but not zesty, the citrus sharp but not fresh, the flavour a mere veneer with no depth of character. The lack of full flavoured citrus in particular prevents the drink from ever being truly great. 
Advocates will tell you that's why you add a garnish but to me that's counter intuitive. If you are going to add a garnish, ice cubes and use glassware – why on earth would you not just make a Gin and Tonic? The point of a can is convenience. It's accessibility. It's drinking outside without the faff. It's not people in a bar nor at home making full blown drinks in their kitchen.
Let's be honest here, seltzers, many canned beers and even canned wine is consumed directly from the tin. The infamous Fleabag scenes, as well as when Dianne Abbott was candidly snapped sipping on the commute home (and the subsequent indignant posturing from sensationalist media outlets) are two perfect examples of both the perception of cans and how they are often consumed. 
For the G&T, that means it needs to deliver the inviting aroma that a garnish would give and the flavour that you would expect to follow, which is hard using sorbates and acids on top of the spirit's flavour profile. It's harder still when the only way to get the aroma out and into the drinker's senses is through a small opening that they cover entirely with their lips…
The brilliance of a Gin and Tonic is the sum of many parts and that is never clearer than when faced with having to try and capture all of its complexity and deliver it in a tin. 
And so, back to the Sunday Brunch selection…
I felt that these three G&T cans explored the areas above and could act as talking points. All found a compromise between flavour delivery and booze, and by wholeheartedly embracing the idea of leaning the flavour towards citrus (while a little drastic as a solution), the drinks themselves are actually enjoyable direct from the can. 
At 6.5% ABV, Tanqueray Flor de Sevilla balances the uniquely bittersweet taste of Seville oranges and orange blossom with the complexity of Tanqueray London Dry Gin. Good fizz, big citrus hit.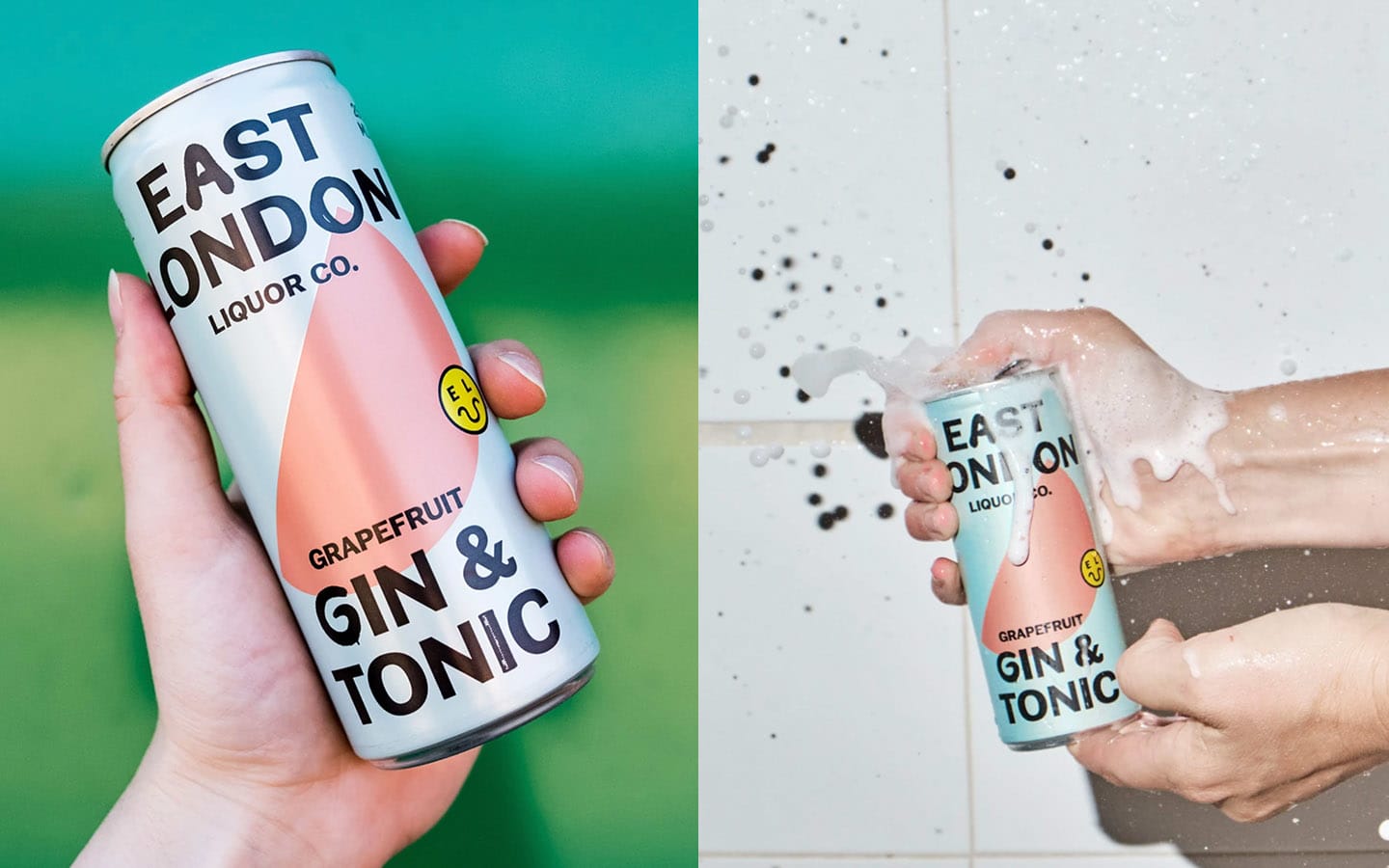 East London Liquor Co take a London Dry Gin and mix it with a grapefruit-infused tonic for a not-so-typical canned cocktail. Only natural fruit extracts and juices are used and it contains no preservatives, artificial sweeteners or colours. (5% ABV)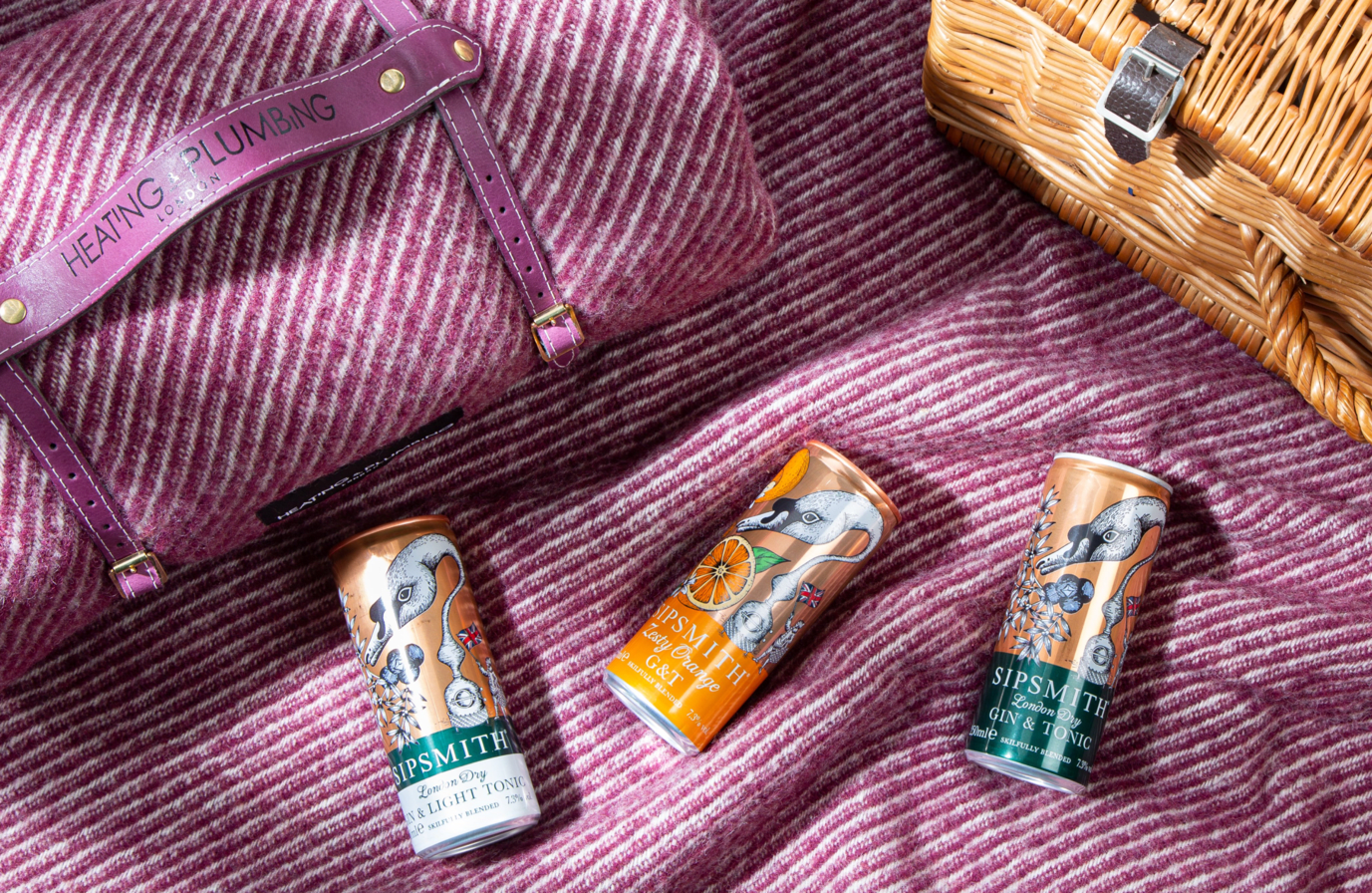 A new one from the Sipmith stable, using their Zesty Orange Gin mixed with a custom made tonic water. Whether sipped al fresco, at a festival, or simply after a long day – it really hits the spot. (7.3% ABV)