Lemon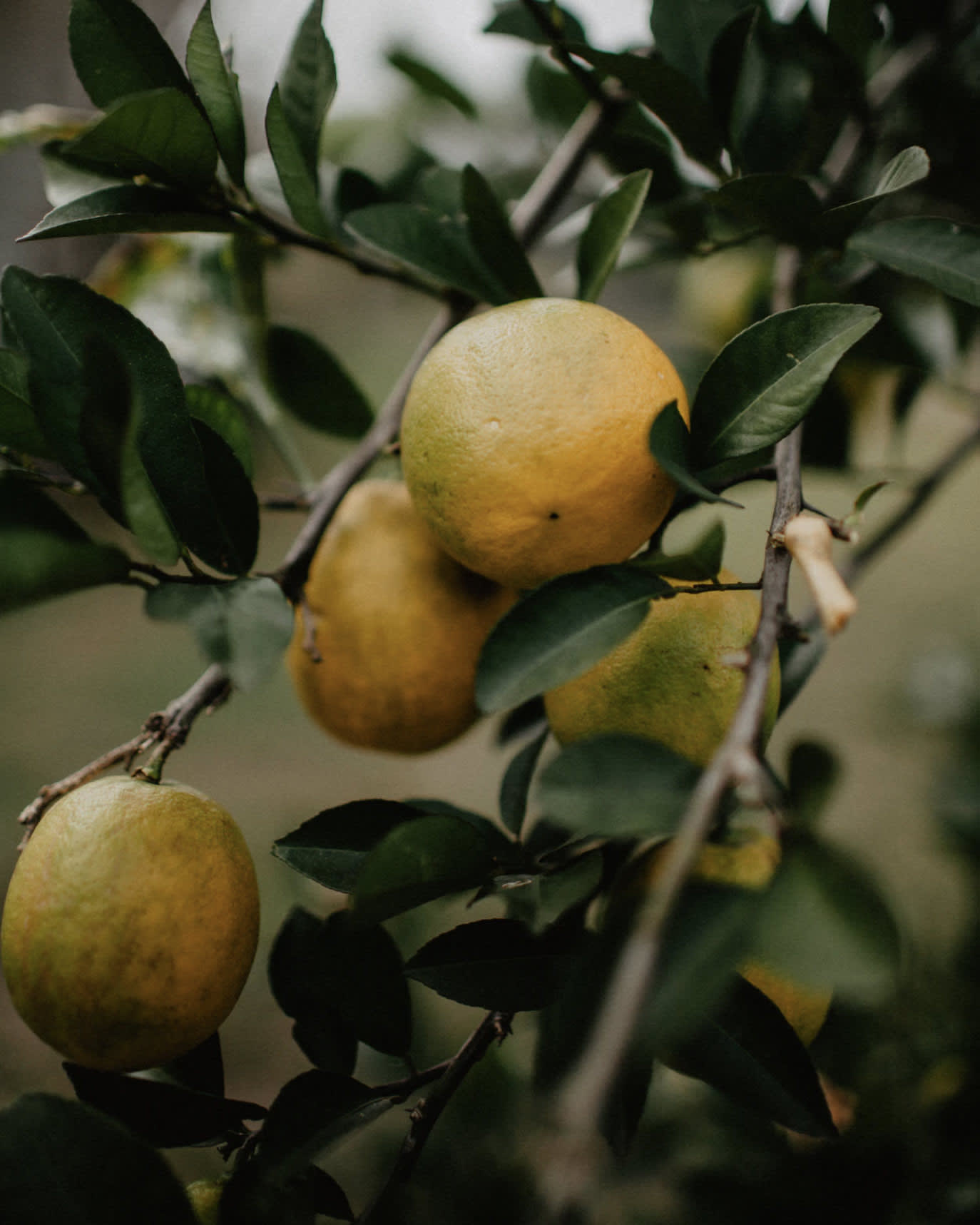 The lemon tree is small and straggling, reaching around 11 feet high, with irregular branches throughout. The fruit it spawns – of which there are said to be around 47 varieties – is an ovoid (what a word!) berry, smooth and yellow with an acid pulp.
Lemon trees are said to have reached Europe via Persia or Medina, growing first in Greece and then in Italy.
The first substantial cultivation of lemons in Europe began in Genoa in the middle of the 15th Century. The lemon made its way to the Americas in 1493, carried over by none other than Christopher Columbus. The Spanish conquest of the New World saw lemon seeds spread, and in these times the plant was used mainly ornamentally.
The medicinal use of lemon is far-reaching, though there is perhaps no example more famous than its use as a treatment for scurvy, a vitamin C deficiency-led disease, which was rife on ships when those on board spent months without access to fresh produce. Lemons even offer benefits for those of us who aren't salty sea dogs, as they're said to lower stroke risk, combat cancer and help to prevent asthma.
This is all good news for the fervent gin drinker, as lemon plays an integral role in the gin universe. It is one of the most commonly used botanicals, and even when not present in the spirit itself, a wedge of it is more than likely to be seen bobbing around in a G&T or twisted into a Martini. Its usage to the industry extends further than taste as well – citric acid, derived from lemons, can be dissolved into water and is sometimes used to clean copper stills.
Once distilled, lemon remains easily identifiable. The smell is initially reminiscent of candied lemon peel – the type that adorns sponge cakes in bake sales up and down the country. It grows in the nose, though, becoming zesty and crisp– as though someone had grated the fruit into the bottle. The taste is tart, but fresh and quite lovely, though it doesn't linger.
Gins where Lemon is noticeable to taste:
Bluecoat American Gin has a prominent limonene note throughout, while Leopold's Gin and 6 O'Clock Gin have lemon leaning profiles. Italian gin Malfy is a borderline-obsessive love letter to the fruit. Literally, the kind a Stan might write before being handed a restraining order…
Fans with a budget to match their lemon hankering may be able to find some vintage bottles of Gordon's Lemon Gin or Plymouth Lemon Gin, which are still around.