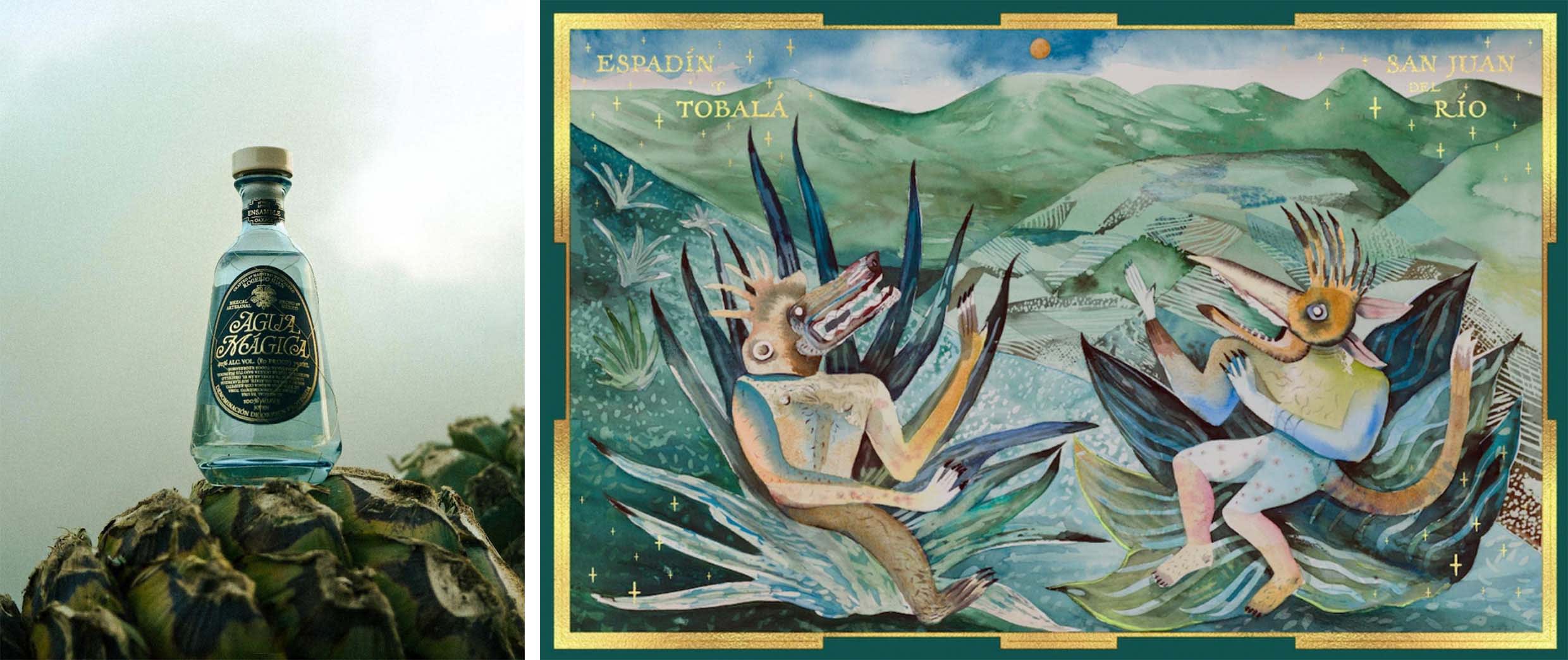 Agua Magica Mezcal
Crafted from a unique ensemble of Espadín and Tobalá agaves from the region of San Juan del Río, Agua Magica is a great sipping mezcal with crisp and complex layers.

Ensembles (in essence, a blend) allow producers the chance not just to create intriguing flavours by combining agave varieties, but also respect the cycles of nature by using only mature agaves that are available at the time of production. As many do in the industry, they hope that picking a mix alleviates the pressure on one region and allows the time the agave needs to grow and the earth to replenish. For Agua Magica, that involves harvesting mostly 7-year old mature Espadín, and 15-year old Tobalá agaves, which are sourced exclusively from small farmers in San Juan.
The distilling itself is equally as considered and focussed. Rogelio Juan Hernandez and his son Julio Juan are passionate about preserving San Juan's centuries-old local craft and ways of distilling. From the banana leaves used to cook the agave, stone tahona to mash the piñas, and water from the river to allow fermentation, they have chosen to stay true to traditional practices over industrial techniques.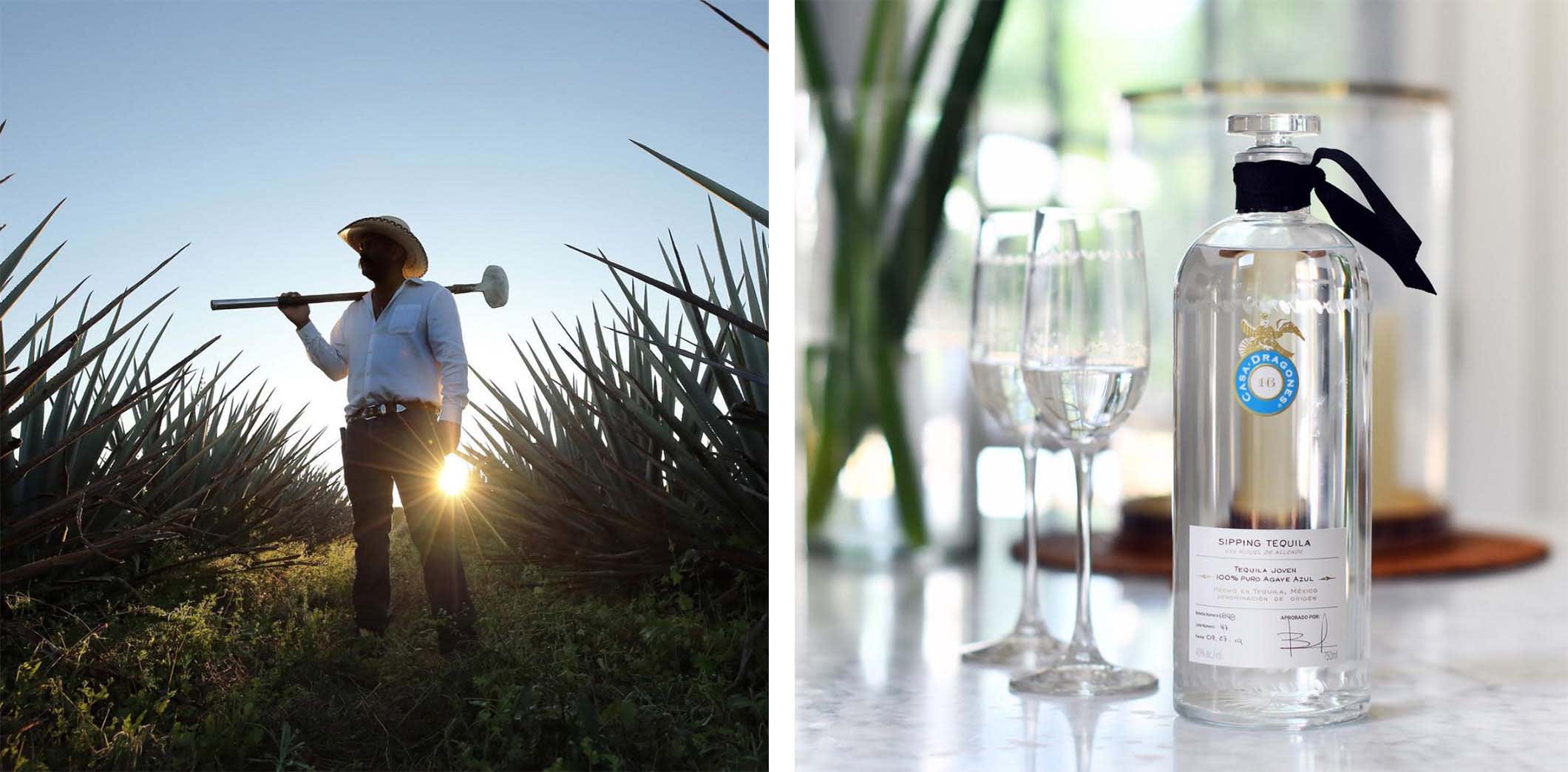 Casa Dragones
Casa Dragones was founded in 2009 by Bertha González Nieves, the first woman to be certified as 'Maestra Tequilera' by the Academia Mexicana de Catadores de Tequila, and MTV creator Robert W. Pittman.
It's named after the Dragones from San Miguel de Allende: a cavalry led by Ignacio Allende that eventually helped spark the independence movement from the Spanish. Although made in Tequila, Jalisco, Casa Dragones is based in San Miguel de Allende, home to the original stables of the Dragones cavalry (now called La Casa Dragones).
Try the Blanco Tequila, made from 100% pure Blue Agave and renowned for its fresh and herbaceous nose. To taste the apple and citrus-like aromas transform into a unique balance of semi-sweet notes of cooked agave followed by hints of pepper and cloves, which we think make it great to use in a cocktail like the Paloma.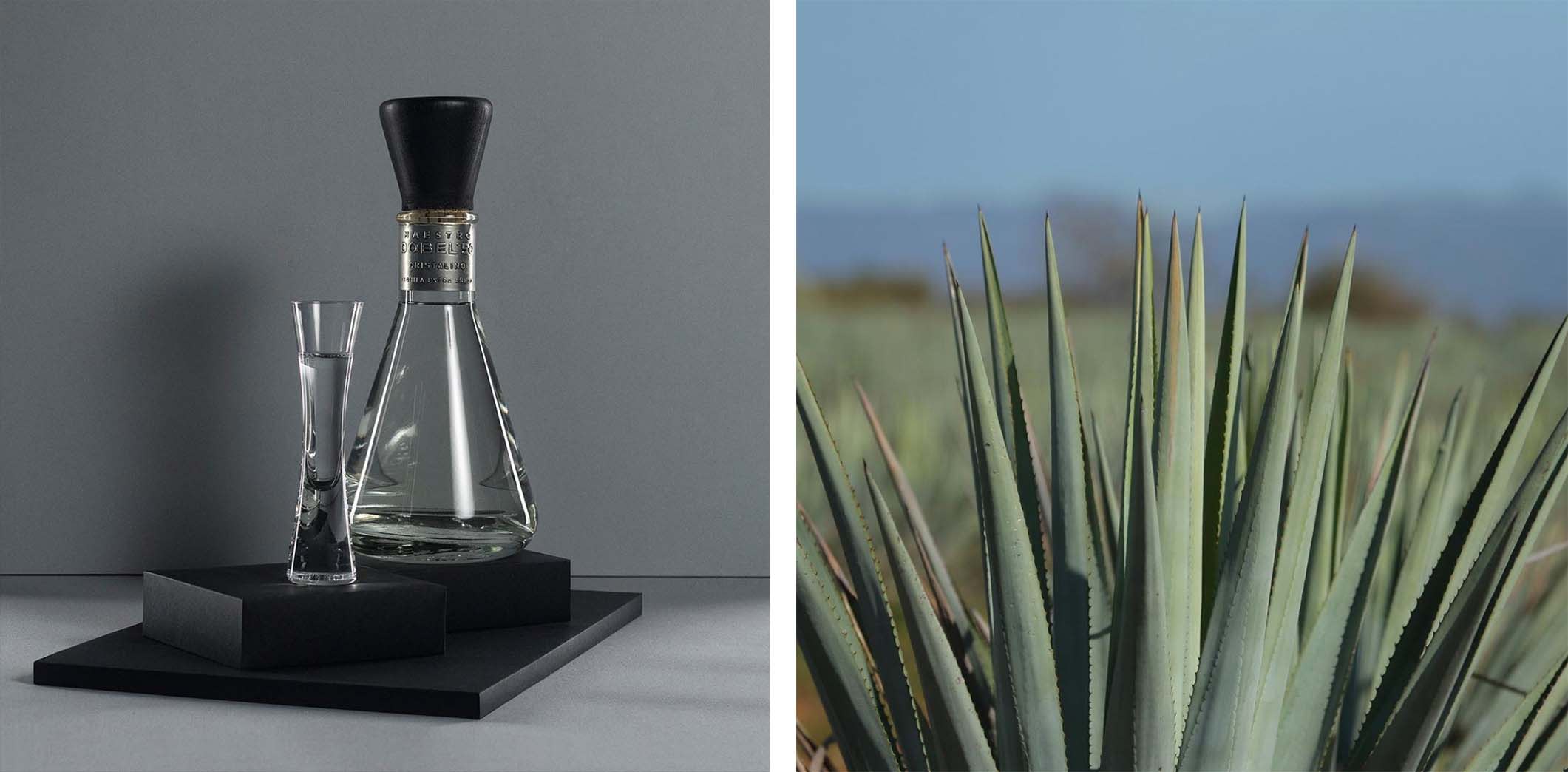 Maestro Dobel 
First introduced in 2008, Dobel was created by and named after Juan Domingo Beckmann Legorreta. No stranger to Tequila, Beckmann was the eleventh-generation leader of Jose Cuervo tequilas, and a lot of that knowhow is on display here. 
Like many others, they are located in Jalisco, the heartland of Mexico's Tequila production. A respected name with a tasty range, they are best known for being one of the early pioneers of Cristalino Tequila. Their Cristalino is made from 100% Blue Weber agaves from a single family-owned estate that once distilled is aged in American and Eastern European oak barrels for a minimum of three years before going through a final filtration process that removes all the colour. 
The result is something quite perplexing in that it smells, tastes and acts like something aged, yet the eyes trick you into thinking something else. On the nose, a compelling marriage of caramel, honey, cooked agave and dried fruit. The taste fills the palette with a smooth, silky sensation along with herbal notes that add a touch of freshness and lightness with a hint of lingering vanilla and nutmeg on the finish.
Their Humito is also worth discovering. Here, their distiller uses Mesquite wood in the process to replicate flavours from tequilas from the 1600s. Expect smoky maple aromas, layered with the essence of fresh cut mesquite wood and cooked agave in an extraordinary balance that lands somewhere between the familiar and the unique. 
Volcan De Mi Tierra 
In 2017, Volcan De Mi Tierra was born out of the alliance between LVMH and the Gallardo family. 
The tequila is named after a volcano that sits in the lowlands of Jalisco, Mexico, known as "Volcan de Tequila". It's said that 200,000 years ago when the tequila volcano erupted, it shaped the land and topography of the entire Jalisco region as it covered the area in rich volcanic soil, making the area ideal for the growth of blue agave. 
What we like about the flavour profile is the way that Volcan De Mi Tierra tequila comes from blending the distinct terroir of the highlands and lowlands agave. It seems to bring together the best of both regions into a complex liquid. 
El Tesoro
The El Tesoro Tequila range is an under-appreciated gem. From a great allrounder Blanco to make cocktails with, to aged bottlings to savour - there's something for everyone.
Production takes place at La Alteña, a brilliant distillery in Jalisco that was started in the 1930's by the famed Don Felipe Camarena. Today the distillery is in the hands of Don Felipe's grandson and now master distiller Carlos Camarena, who continues to employ the traditional methods.
Using 100% Blue Webber, piñas are cut and slowly baked in traditional hornos for two days, crushed by tahona wheel, sent to be fermented in tanks and twice distilled. In a less frequently observed twist, the Tequila is left to run off the copper pot stills with a really wide cut, meaning that no further water is added because it ends at bottling strength. 
Try them all, but El Tesoro's Reposado spends between nine and eleven months in Bourbon barrels. In that time, it develops layers of soft citrus, oaked vanilla and mellow sweet depth onto that raw agave flavour from the Blanco.