"Once bitten and twice shy, I keep my distance but you still catch my eye." WHAM!'s tribute to the festive season applies equally to your festive drinks cabinet. You know what I mean. It's the season to crack out all manner of bubbly, coloured, creamy, sweet, mulled, sparkly, citrusy, nutmegy, figgy, mistletoe-flavoured liquids…all in the name of jingling your bells. 
Hey, I'm not here to judge your preferences, I'm just bringing some tidings of comfort and joy to your shambolic Boxing Day and Twixtmas hangovers. Whether what you were drinking was naughty or nice, here's some creative ways to go back for round two.
Port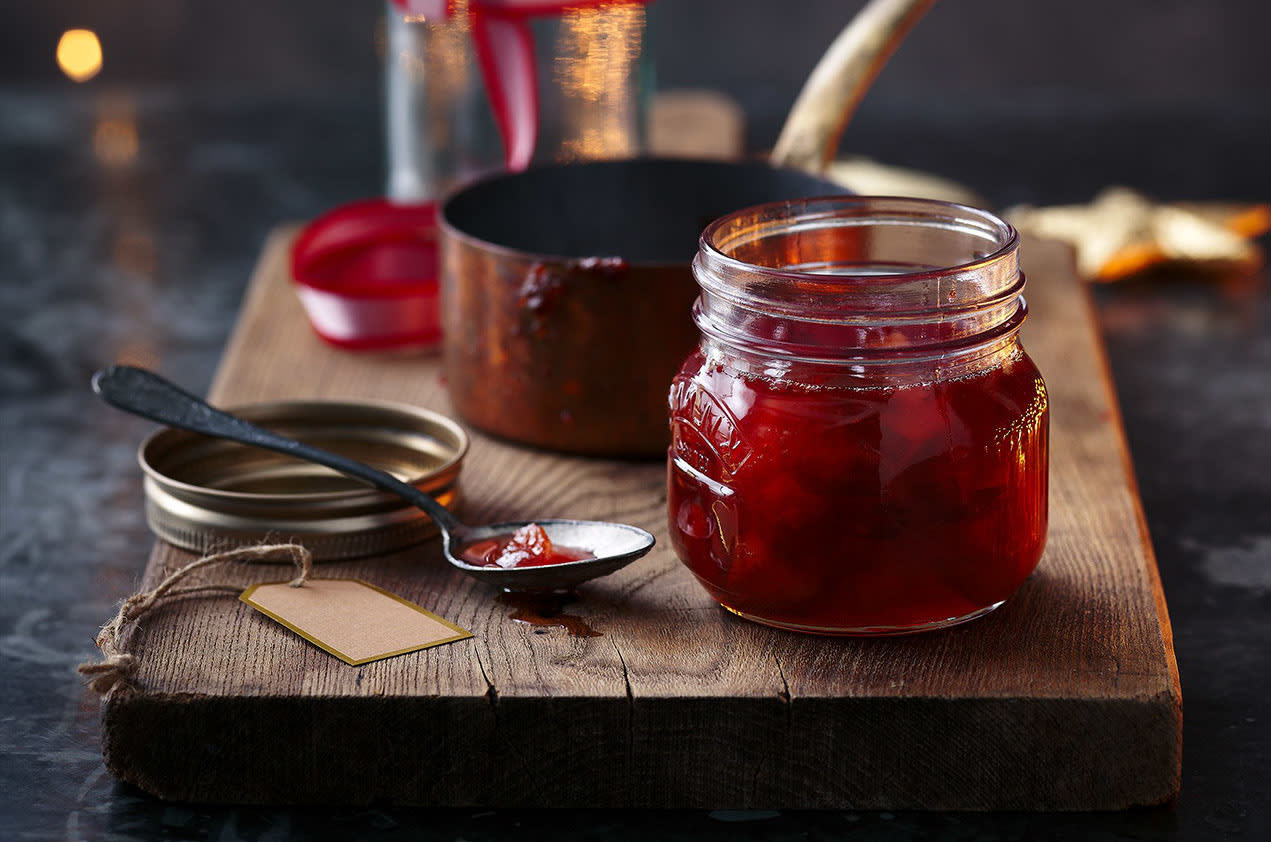 Alexandra ('Lexa') Ulijaszek, Head Bartender at London's Callooh Callay says that port is the main culprit in her lingering-liquids Christmas cupboard. "Maybe I'm just not enjoying cheeseboards often enough." She suggests keeping it at hand to make a boozy spiced jam. "I'll throw it in just after bringing winter berries to a simmer and just before I add my sugar," she says. "Then toss in a cinnamon stick, some cloves, nutmeg and star anise. The port adds a sweetness of its own, as well as rich layers of flavour."
Not much of a preserves-maker? Yorkshire-based private chef Michaela Hanna, founder of WithM and former Masterchef: The Professionals contestant, has her leftover port on toast. Bear with us. "Reducing the port in a saucepan to a syrup and mixing it with crumbled up Stilton makes a very tasty toast topping," she says. "Add any leftover walnuts, chopped, along with an egg yolk and a dollop of mustard, then smear over toasts and bubble up under a hot grill." Okay, we're sold.
Sherry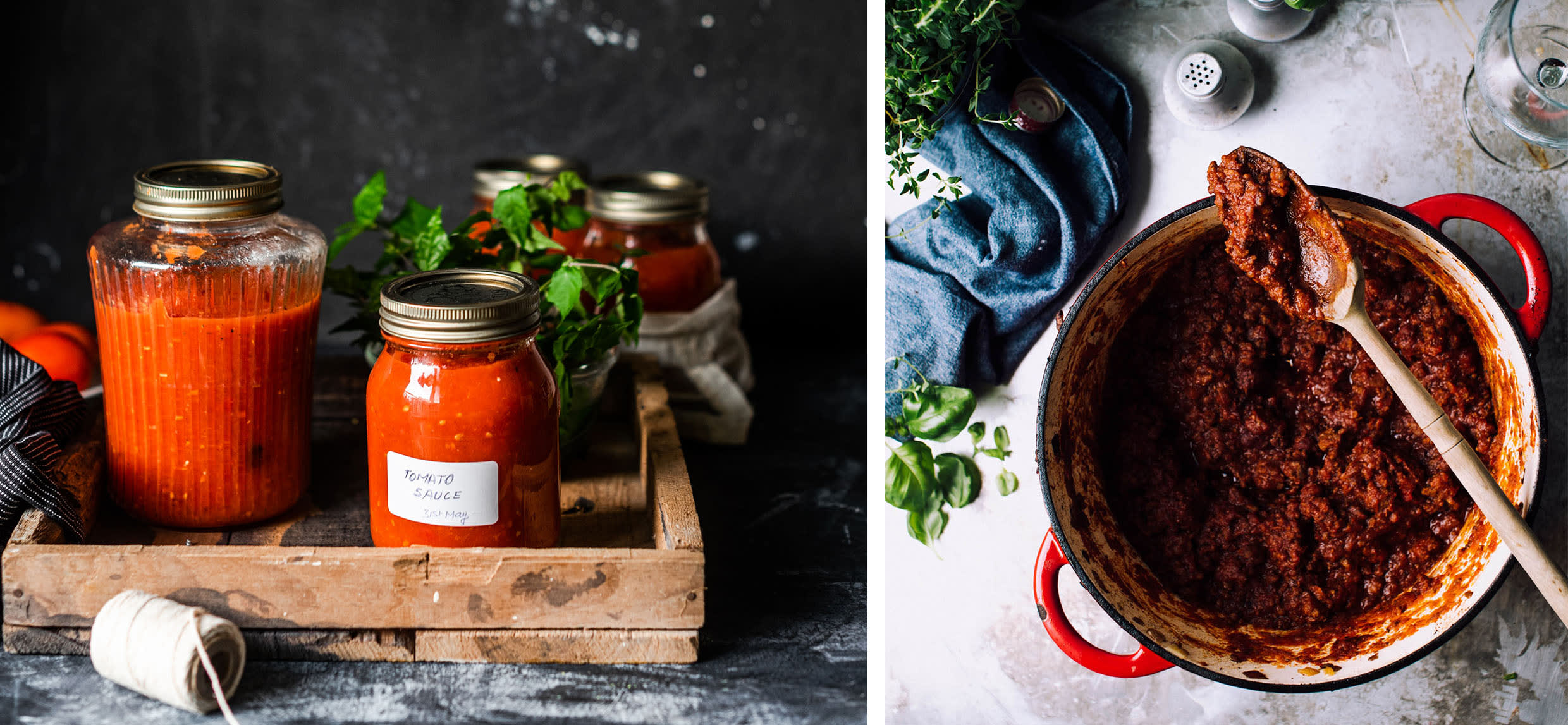 Great, your Gran has left behind half a bottle of her favourite sherry. Now what? Michele Mariotti, Head of Mixology at Scotland's Gleneagles suggests thinking about pasta. Say what? "I love cooking with spirits, as they add an extra layer of flavour to any sauce," he says. Michele advocates adding sherry (or your choice of Scotch, bourbon, port or rum) to pasta sauces. "Any tomato-based sauce will benefit from your favourite brown spirits or fortified wine," he says.
Lexa from Callooh Callay agrees: "You'd be surprised at how good a base Bristol Cream can make for a sauce," she says. "The rich nutty notes of the sherry make for a complex and indulgent start to any gravy or jus you're cooking." So next time you're cooking something meaty, add a few glugs to deglaze the pan. Or, if you're the kind of person who has access to a 'vinegar mother' (to convert the alcohol into vinegar), she suggests using it to create your own sherry vinegar. "Then spend summer putting it into every dressing you can think of. If you can pull it off, it's wonderful stuff, trust me." 
Brandy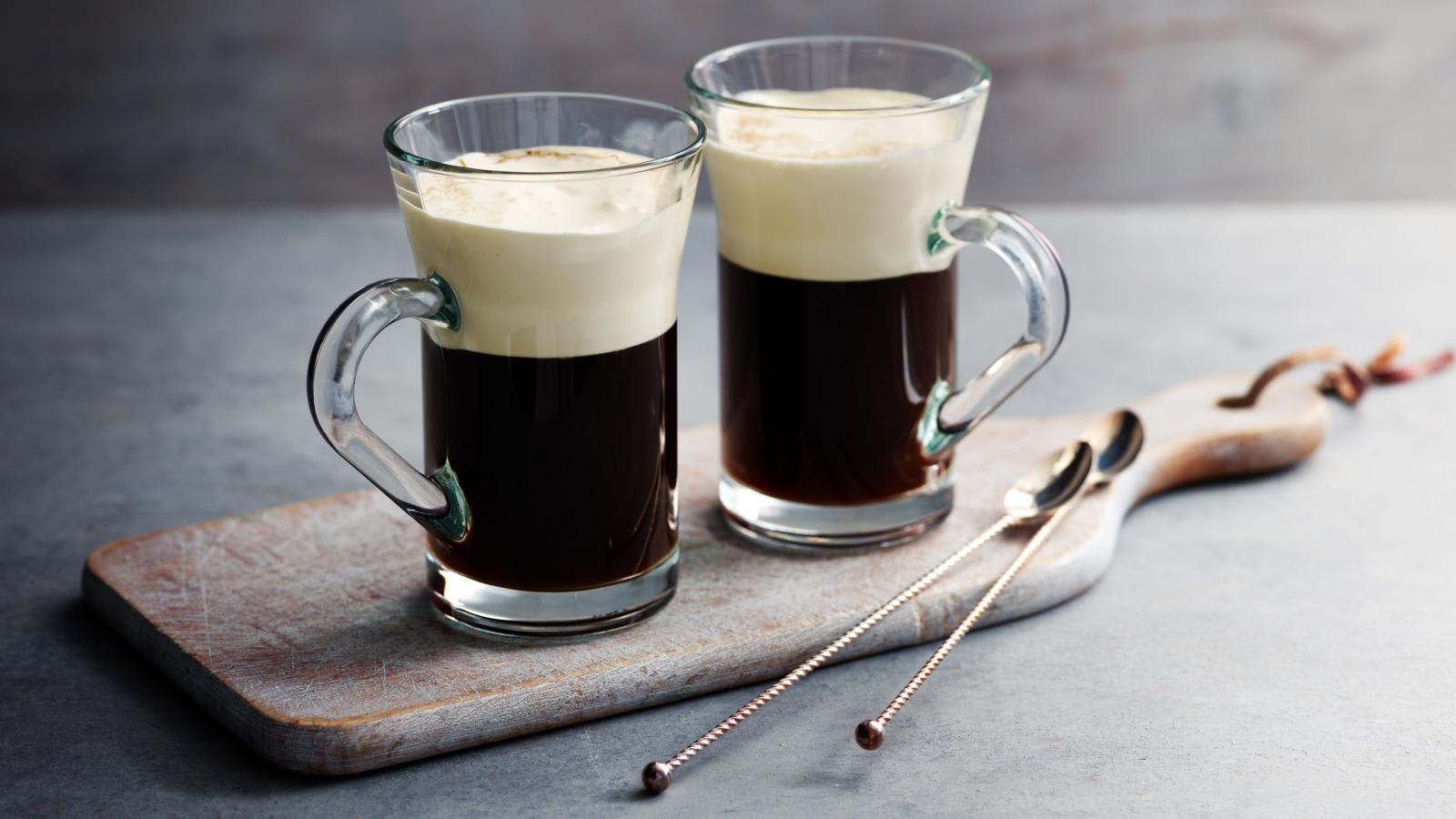 Ah, brandy: everyone's favourite for setting the Christmas pudding ablaze. But how else to impress once the festive flames have dimmed? 
It's Lexa from Callooh Callay to the rescue again. She suggests using it as a swap for whisky in an Irish Coffee. "It's especially wonderful in warming drinks. All you need is strong coffee, sugar, your brandy and some cream to layer on top. Sprinkle a bit of nutmeg on if you're feeling fancy, and if you really want to lean into it, dash a bit of that leftover Baileys into the cream." We like the way she thinks.
Drambuie & Mulled Wine
Perhaps the fanciest of leftover booze suggestions comes from Freddy May, Global Brand Ambassador for Drambuie. Brace yourselves for the Honeyed Drambuie Mocha Pavlova. "The Drambuie complements the chocolate and coffee," says Freddy, in case he didn't already have us at 'pavlova', "and it's all encased in a crisp yet soft meringue."
Is that sad simmering saucepan of mulled wine dregs ever any good the next day? Freddy still has his creative hat on and thinks it can be revived into a winter sangria. "Try mixing it with a smooth orange juice and a splash of Drambuie, add some fresh orange segments and some cinnamon sticks. Chill it in the fridge for use over Christmas." We think this is the kind of upcycling suggestion that will have maximum effect if your guests haven't seen the transformation, ie assume you've made the sangria from scratch; so, it's an exciting job for the wannabe secret elves.
Bourbon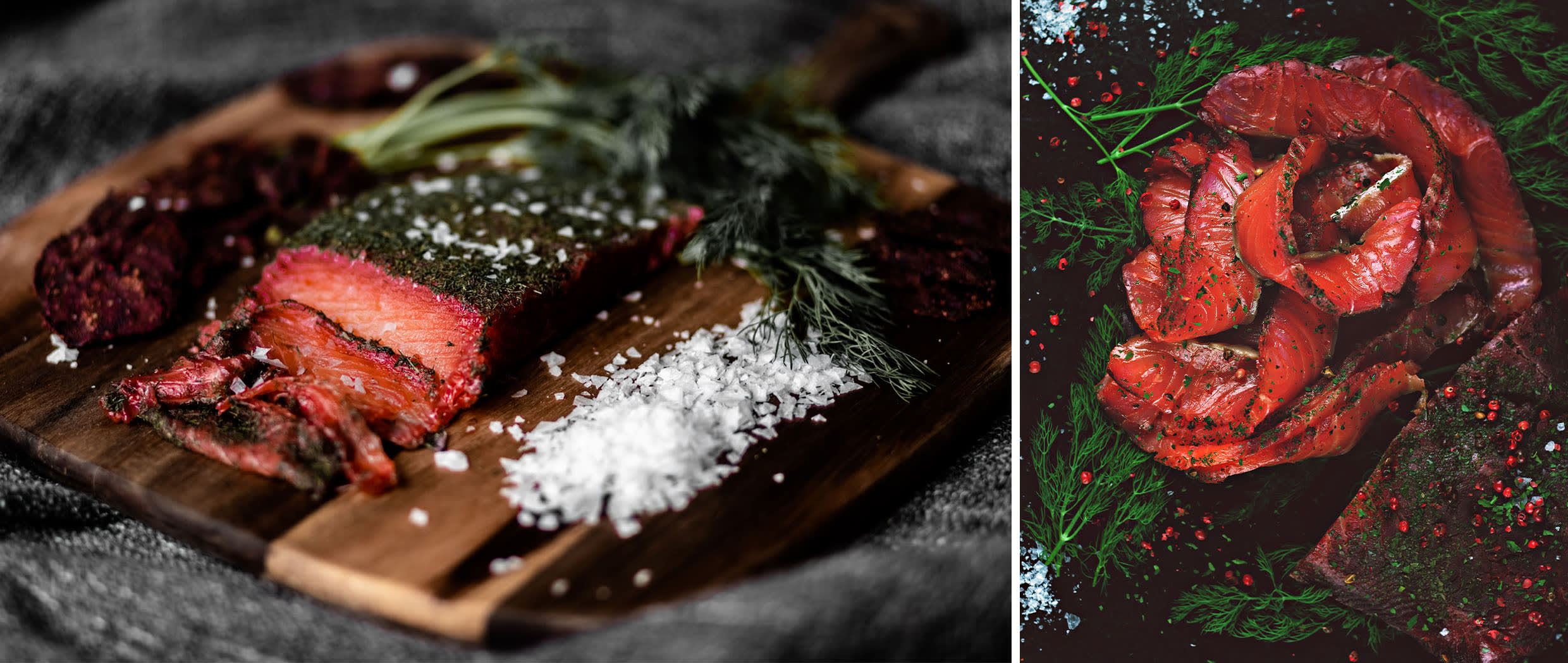 Not quite sure how there's leftover bourbon, but you've got some seafood hanging around? Then you're in luck. Bourbon is one of chef Michaela Hanna's favourite Christmas spirits and she's got a delicious suggestion at the ready, especially if you also have black treacle in the cupboard from making your Christmas cake. "For incredible flavour to a home-cured piece of sea trout or salmon, make a rub with sea salt, coriander, fennel seeds and a good whack of ground black peppercorns," she says. "It imparts flavour and draws moisture from the fish, and the addition of a few measures of bourbon whisked together with a couple of tablespoons of black treacle gives a delicious, intensely coloured finish." 
She recommends serving it on soda bread with lots of butter, a few shavings of fennel and apple. "And a glass of stout." Oh, Michaela, we're putting you on our guest list.
Amaretto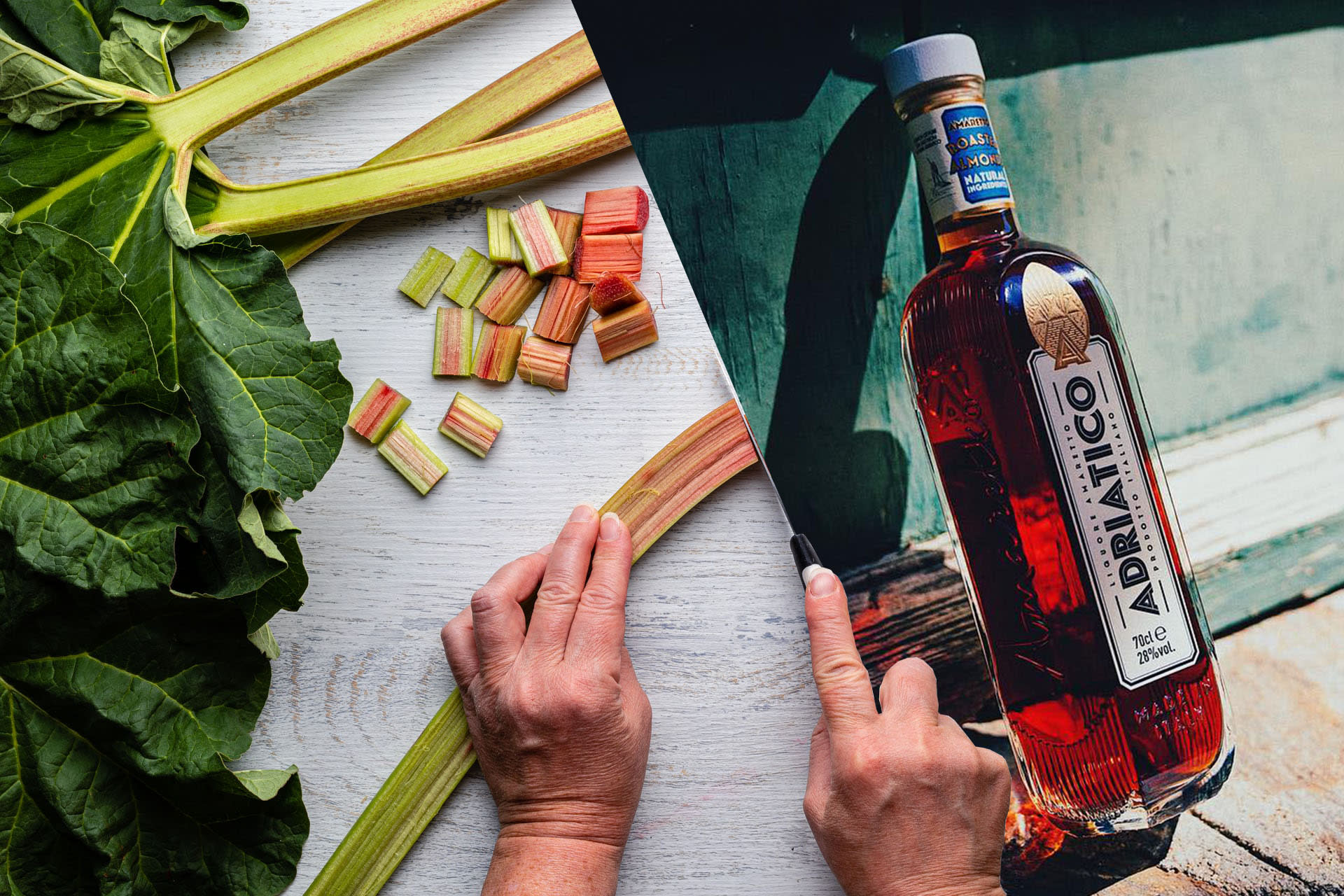 You could tinker with making amaretti biscuits with your leftover amaretto, but we also like chef Michaela Hanna's suggestion of marrying it with her local Yorkshire rhubarb. "My favourite way of using up leftover amaretto is to poach forced rhubarb in a syrup anointed with amaretto, finely diced stem ginger and a little of its syrup, and the zest and juice of a generously sized orange." Okay, this is sounding nice and zingy and festive, already. 
"The rhubarb maintains its brilliant pink colour," she says, "And topped with a sprinkling of crumble and a dollop of crème fraiche, it makes for a brilliant bowlful of pudding, oozing wintry comforts and flavours." It's like you can see our thumping hangovers, Michaela.
Baileys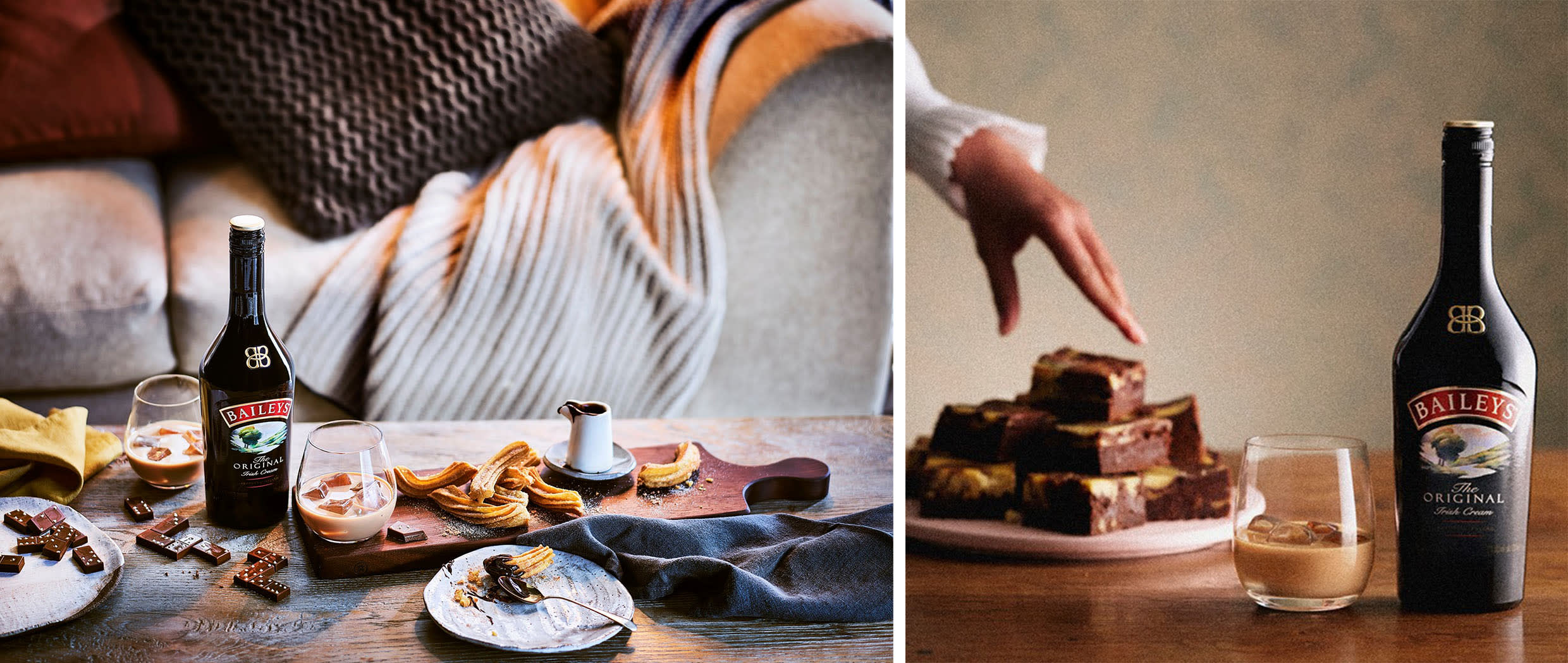 And it's not a festive drinks round-up without an appearance from good old Baileys. If you've had some dubious experiences with this one, Michele Mariotti from Gleneagles might be about to win you over. "Have you ever heard of Baileys Brownies? I'm thinking of all the chocoholics out there." Please do go on, Michele. "They're very easy to make, you just stir in some Baileys to your brownie mix before baking." Yes, that's it. And that sounds exactly like the sort of straightforward advice that we need to see us through the silly season. 
Good tidings to you all.