Just fifteen years ago the UK gin industry was unrecognisable. In 2007 it was illegal to produce gin on a still under 1,800 litres but, after two years of lobbying, Sipsmith obtained a licence for their 300 litre still and became the first of many "small-batch" distilleries which caught the consumers' imagination and sent the spirit soaring.
In 2016 gin sales smashed the £1 billion barrier for the first time and, with sales reaching in excess of 47 million bottles, a year later it was declared the UK's most popular spirit in 2017. On paper at least, the halcyon days of the gin boom continued throughout 2018 and beyond with sales hitting an all-time high of £2.7 billion in 2019, just 10 years after Sipsmith started production. 
However, the sands had already begun to shift, especially for smaller producers facing a highly competitive and saturated market, but things were only going to get a lot more challenging as 2020 brought Brexit, the COVID-19 pandemic and lockdown. 
Then, just as the UK lifted all remaining Covid restrictions in early 2022 - and most (if not all) of us longed for a return to "normal" - Russia invaded Ukraine and the UK was flung into a cost-of-living crisis.
"2018 was the party" declares Tom Warner, founder of Warner's Distillery. But with the big brands pushing distribution, and saturating the market with flavoured gins, the advantage that craft had was soon gone. And now? Now Tom's assertion is pretty much unprintable! Suffice to say he reckons business is incredibly tough for everyone, category wide: "It is really f***ing sticky."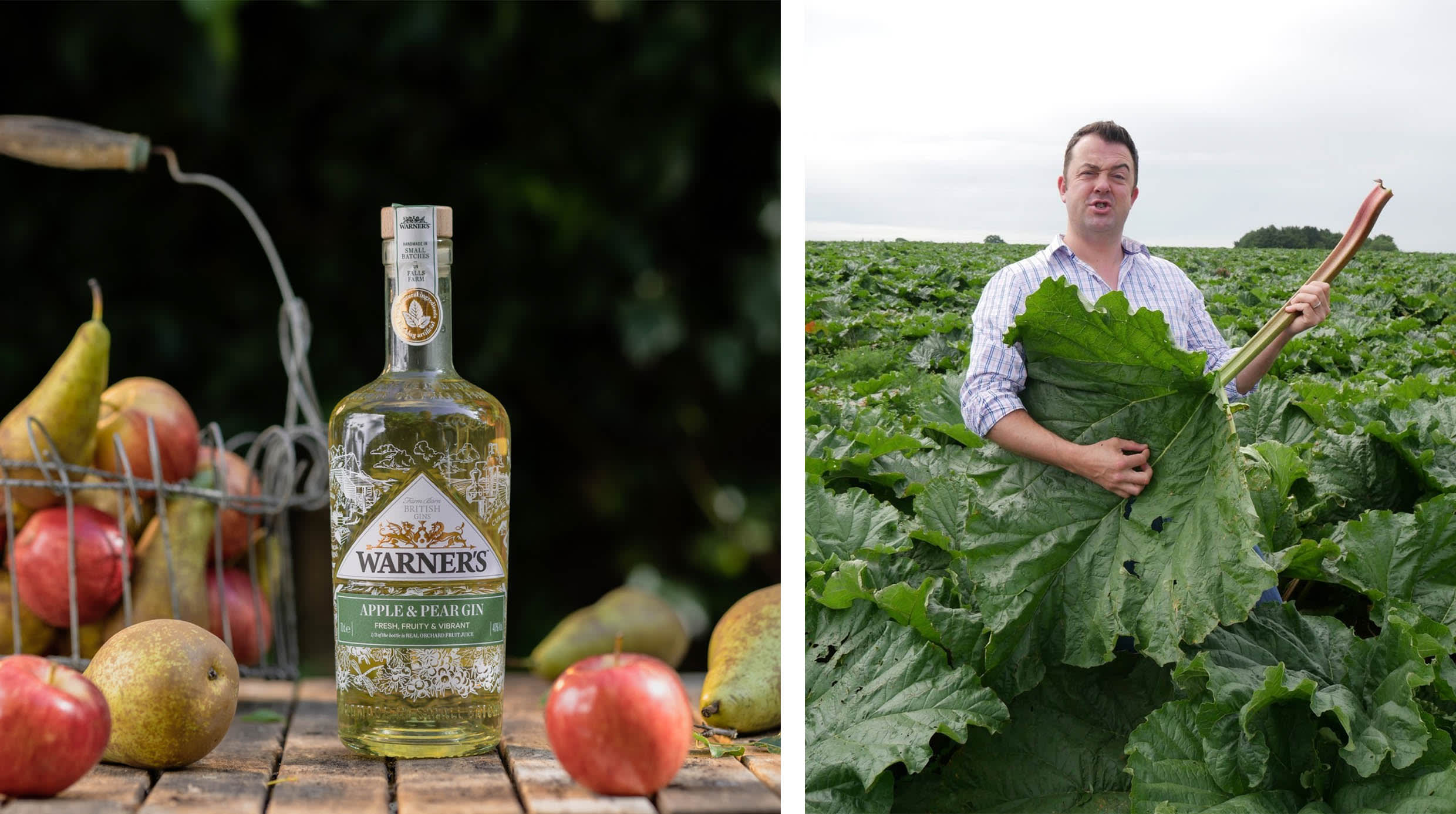 Whether or not the Covid pandemic has masked the true impact of Brexit on the UK economy, the combined impact hit trade hard and continues to do so. 
Ben Marston, founder of Puddingstone Distillery, reports that he has seen supply chain costs - across everything from shipping and insurance to glass and cardboard - increase by between 15% and 41% over the last 12 months with further increases expected.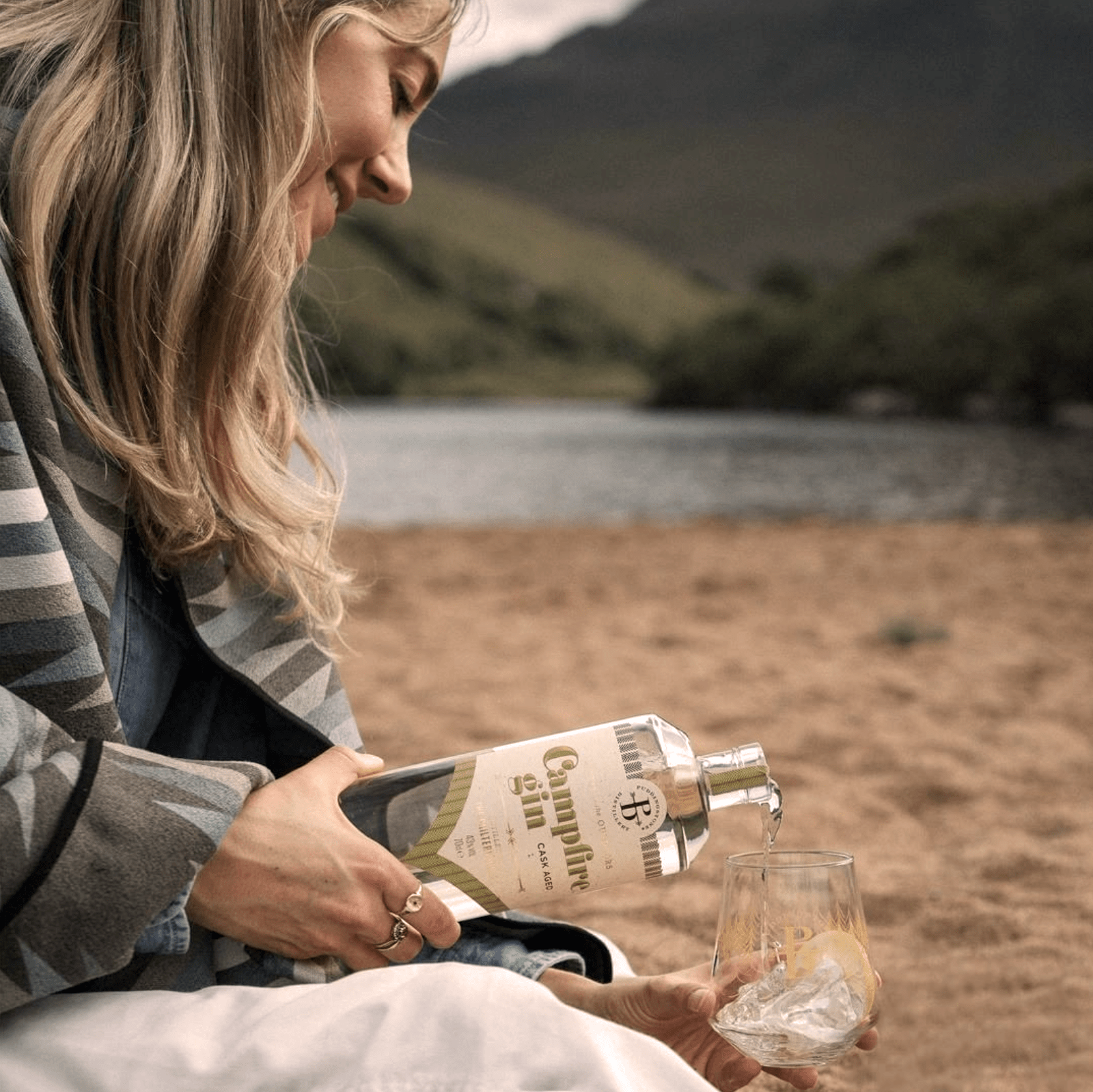 Faced with severe shortages and increasingly long supply chain lead times, producers face something of a Hobson's choice: tie up cash in ordering and storing more stock; accept the knock-on effect and costs of switching a product; or take the hit and pause production. The obvious and immediate consequence of the latter is not having any stock, but the longer-term impact can mean jeopardising relationships with distributors who can't supply their customers, facing fines for defaulting on contracts (for those in multi-chain supply arrangements) and a huge loss of momentum online.
It's not just small producers facing issues, both Gordon's and Beefeater have had rolling supply challenges in the past month alone. For the small players however, no longer being in stock and being erratic in their ability to supply on time is far more likely to result in being permanently delisted.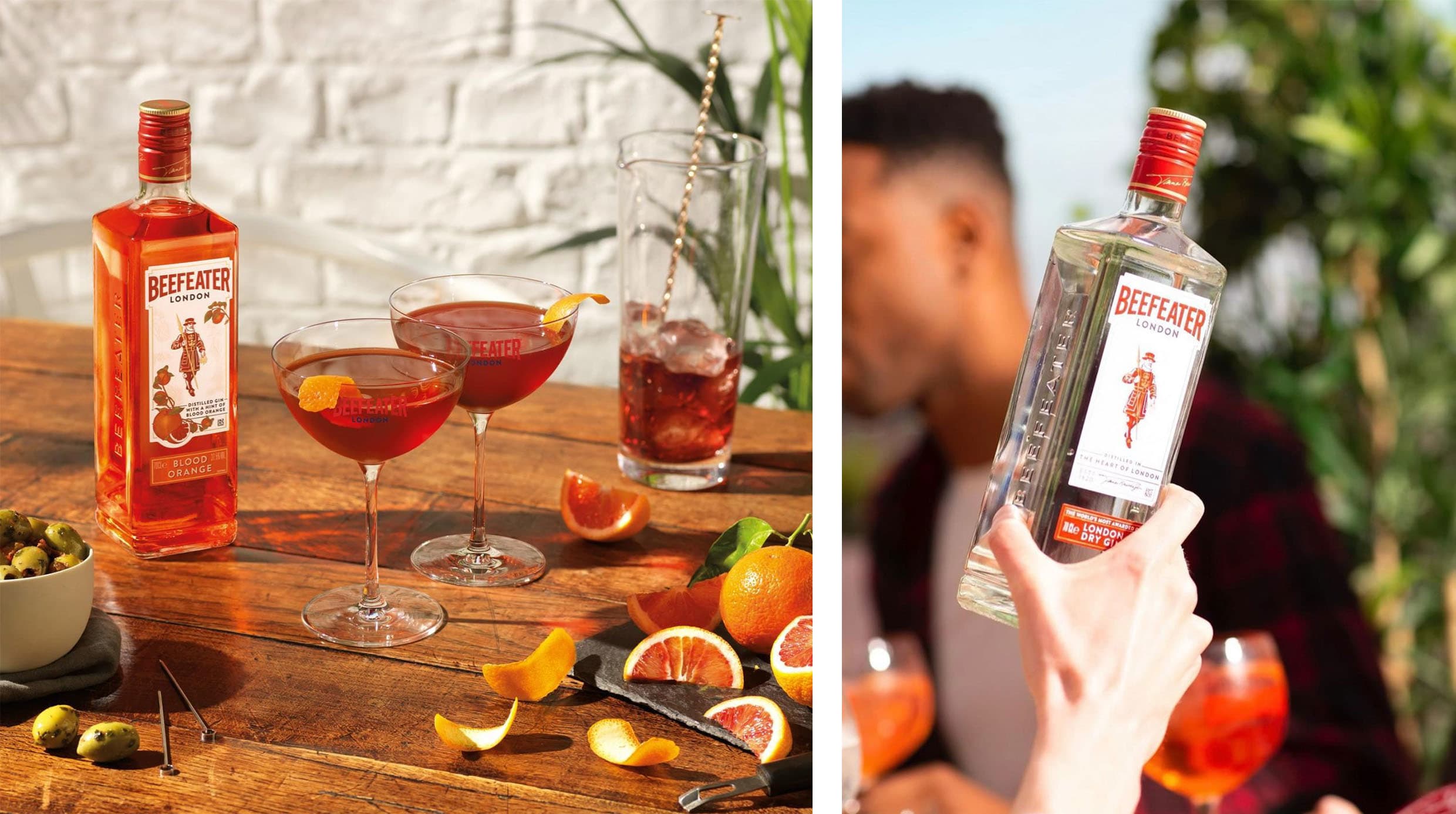 And, where Covid is concerned, that was just the beginning for the drinks industry with the catastrophic closure of the on-trade to contend with. 
Overnight, producers such as Copper Rivet Distillery (Dockyard Gin) lost their main route to market - via wholesale into hospitality - and even more lost the power of the back bar as a means of building brand awareness. Of course almost everyone pivoted to online marketing and direct-to-consumer sales and, though successful in many ways (an all-time high of 86 million bottles of gin were sold in the UK in 2020), discounts offered to ensure stock kept flowing out during the pandemic resulted in prices coming down by £3-4 over the past 18 months. Good news for consumers perhaps but not for producers as, despite production costs rising, those prices will not easily go back up especially now.
In a perhaps predictable see-saw effect, as the on-trade started to recover - albeit blighted with tales of wholesalers reducing ranges and delisting producers, and consumers choosing beer and wine over spirits - the value of the UK market crept back up to £2.1 billion in 2021 (from 2020's low of £1.9 billion) but the number of bottles sold fell to 80 million.
Given such a brutal couple of years, it's little wonder that the beginning of 2022 saw a number of brands - including Warrington's 3 Pugs Gin, London's Duck and Crutch Gin and sustainability pioneers Victory Distillery - call time on their ventures. While others have already slipped away less publicly, Olivier Ward expects a minimum of a dozen more gin producers to stop by the end of the year, and a further 20 contract-made brands to never be produced again.
It's sobering stuff but a fair prediction as we hurtle head-first into the highest inflation rates in 40 years and a cost-of-living crisis that will affect everyone. The Shanghai port crisis is pushing up prices and Russia's invasion of Ukraine has resulted in increased energy costs - grain-to-glass Copper Rivet Distillery have seen their energy bill go up a staggering 700% - but the impact on gin producers is likely to be even more wide reaching.
Most gins are made using a grain neutral spirit base derived from wheat that is expensive to make from scratch but (relatively) cheap to buy in. However, Russia and Ukraine account for around a quarter of the world's wheat exports so - with Russia continuing to blockade Ukrainian ports, India banning exports of the cereal and the UN warning that global wheat inventories have fallen to their lowest level since 2008 - many, like Pentland Hills Gin, are braced for costs to rise there too. "We are being advised that by Q3 costs will start to rise. When they do rise [we are] expecting a 50% increase according to sources".
And it's not only wheat. Russia and Ukraine are also the two largest producers of coriander; a commonly used botanical in many gins. Coriander can be sourced from Bulgaria, Morocco, Canada, Argentina, Australia, India and even the UK but, with most of the world's coriander used in the food trade, demand will always be high and prices will rise significantly.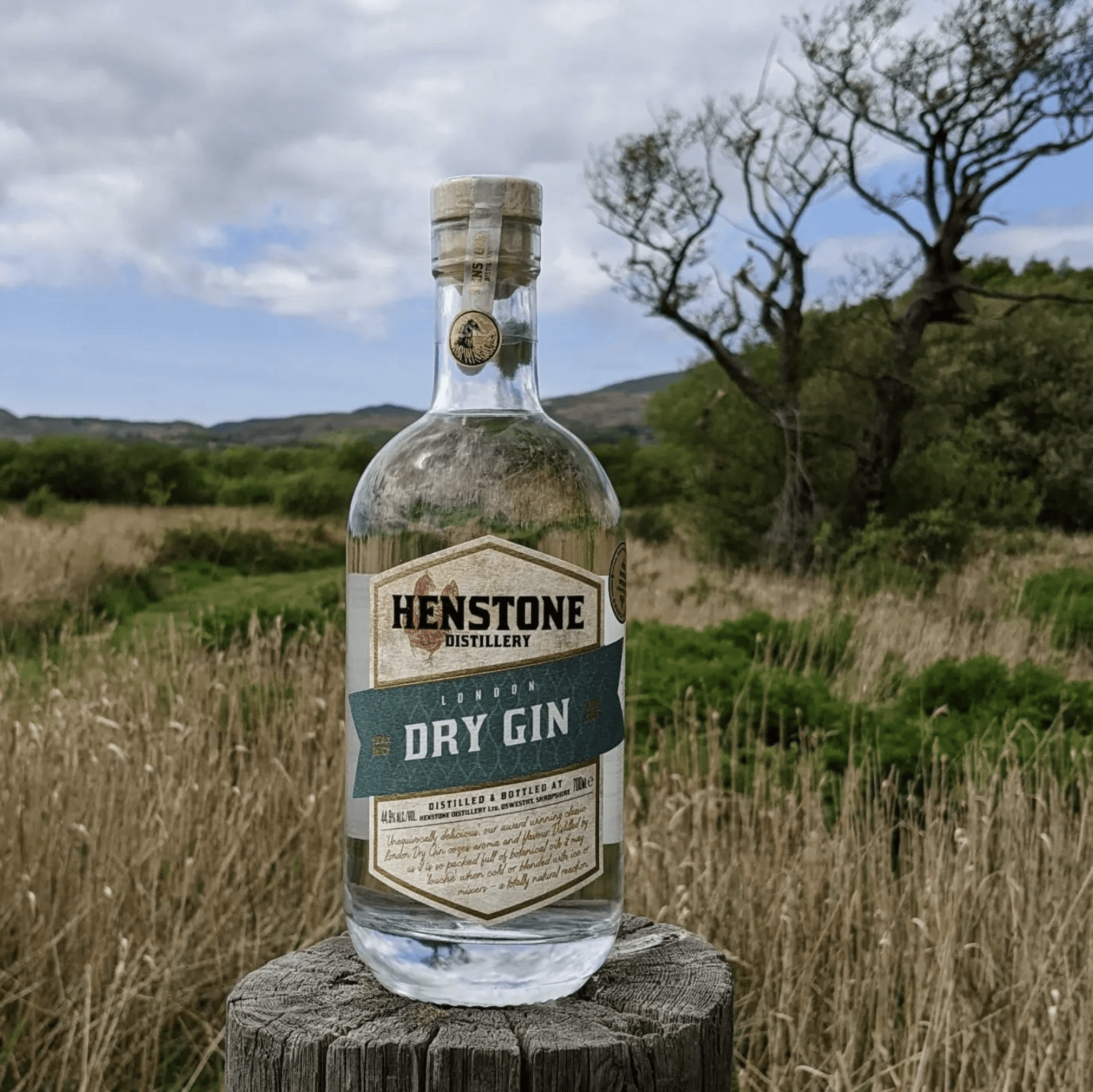 For Henstone Distillery the invasion had an additional impact when they discovered that Verallia (the world's third largest producer of glass packaging) was manufacturing their bottle in Ukraine. They've since been forced to introduce a new bottle across their entire range but, fortunately, didn't have to change their label, stopper and box which all work with it.
Sustainably and ethically-produced, Brighton Gin has (so far) escaped the supply issues that others are experiencing as they use a UK-made bottle and label but, nonetheless, the cost of that glass has gone up by 23%, their sustainable corks by 14%, and their shipping costs have doubled. With cardboard costs also skyrocketing just as more producers are moving away from plastic, "'Doing the right thing'" as MD & Founder of Brighton Gin, Kathy Caton, says "shouldn't cost more, but currently it really does…".
Drinkers have been trained to see gin as a commodity worth less than £35 and that's fast becoming untenable for many small producers. With further challenges ahead - including Scotland's bottle deposit return scheme (which will apply to all producers who sell in Scotland) and EU import checks to come into force in 2023 - does this sound the death knell for gin?
While we are likely to see a contraction and crystallisation in the market - and may well lose some more brands along the way - the answer is a resounding no. Even before Russia invaded Ukraine, commentators had predicted a shift in the over-saturated industry requiring most brands to diversify beyond gin and have multiple and robust roots to market.
While many producers feel unable to pass costs onto the consumer in a way they might be able to with whisky, most feel confident that the premium market - in particular - is still there, especially as the trend towards drinking less but drinking better continues. And, despite UK food and drinks exports to the EU being down, there are global opportunities such as in Canada and India where demand for items including gin have helped drive exports to non-EU countries above pre-pandemic levels.
As for consumers, tempting as it might be to trade down as we tighten our belts, we now, more than ever, have to invest in the brands we believe in and in the ones we want to see around in another fifteen years.