I want to get away. I want to fly away.
Lenny Kravitz makes a good point, you know. Who doesn't want to get away? With lockdown restrictions easing and living costs rising, it's all too tempting to find some escapism out there in the world. Some head to the beach with all-inclusive offers and nothing but a favourite book by the pool to enjoy. Others are more intrepid explorers who like backpacking in the wilderness. There are many types of holiday. I like to be where the drinks are.
Think about it. We buy into drinks for more than their flavour. We buy into their story. We connect the dots between the flavours we experience, and how that experience came to be in our glass. Any drinks show is a flurry of distillers on stalls, with consumers desperately eager to connect the patter to the experience they're given in a small paper cup. We swoon and sigh at stories of the ferocious coasts of Scotland, the tranquil beauty of Sweden, the contrast of lush green hills and dry deserts of Mexico. We travel through the medium of flavour to countless destinations.
So to me, the ultimate experience is trying that spirit at its place of birth.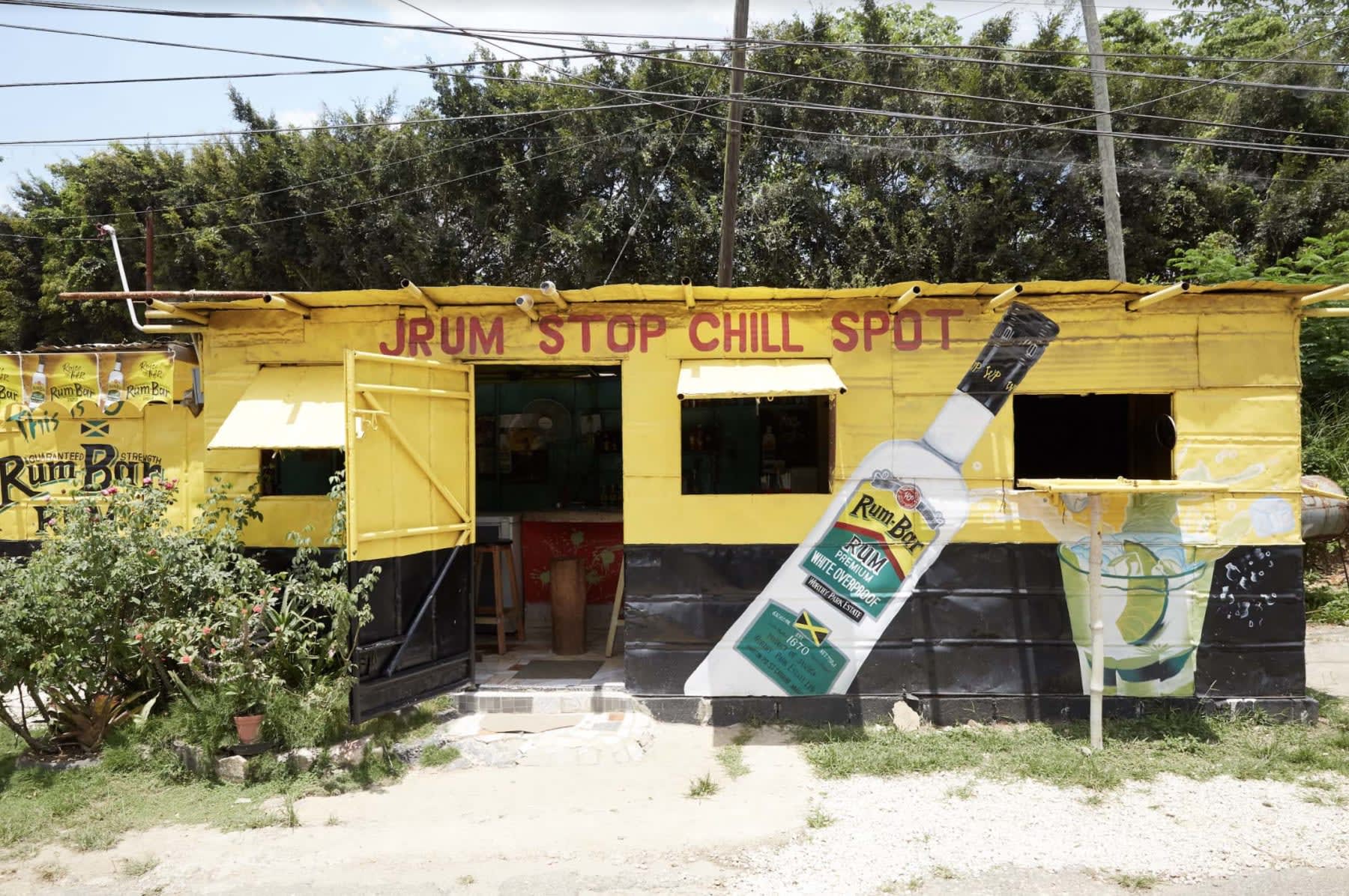 Imagine how much more evocative that flavour is when you can see the jagged cliffside of that craggy coast, breathe that fresh Swedish air or smell the dahlias growing nearby the palenque. Each spirit will have a particular destination that is inimitable anywhere else too. 
Peaty Scotch drank on the Islay beach alters everything about that spirit. The aromas of spirit production mingle with the scent of the salty sea in unforgettable ways. The heat of the Caribbean sweltering around you as you sip overproof rum is unique. The dank boozy aroma found cellars of Armagnac are so specific, and so is the sweet relief of entering a Sherry bodega as you escape the Spanish sun. That nose, palate and finish become something much more visceral than the sample at a stall, or a quick dram from your much cherished bottle at home.
Visiting these places in truth, is a pilgrimage that will forever change the way you experience that spirit and a memory that you'll reconnect with each time you have a sip.
There are some ethical questions to be asked. Is it wise to encourage global travel in the aftermath of a pandemic? Is it ok to encourage air miles when the world is showing the increasing stresses of climate change? But, for all the cons, there are pros. You are contributing to the local economy, as well as the distillery you visit. 
In some instances the local economy is heavily reliant on tourism and needs a little help getting back on their feet after the last couple of years. And, you are taking away knowledge and spreading the story elsewhere, like seeds born to straddle the winds. A big pro for me, personally, is that travelling opens the mind and that's a benefit you'll reap for many years to come. 
Distilleries are getting wise to the extra income they can gain from this interest, which is why you'll find distilleries paying more attention to visitor facilities. Indeed, Distillery Tourism is big business, worth millions of pounds in Scotland alone, while many US distilleries see a third of their sales coming from the "cellar door". Whilst an inner-city location is easier to get to (the new Johnny Walker experience has opened in the centre of Edinburgh to rave reviews), remote distilleries have set about creating something worth the trip. It's not just about the booze either - the engineering wonders of The Macallan will have architecture nerds drooling, so too will the new Glenmorangie Lighthouse. 
Of course, this requires accommodation. 
Hernö are in the process of building a gin hotel and cocktail bar. The Gin hotel will be located in the city of Härnösand. A fifteen minute journey east via rolling grass vistas and you'll be at the distillery. The hotel is to be located next to the sea and will offer high class accommodation over nine floors. This includes one hundred and twenty rooms, a restaurant with cocktail bar and a conference department. It will also be connected to the city baths, complete with sauna and spa, and that will be available to hotel guests. All the facilities you'd expect at a good hotel in one of the most picturesque parts of northern Sweden, and what an enticing lure that is, let alone Hernö being one of the great gins out there.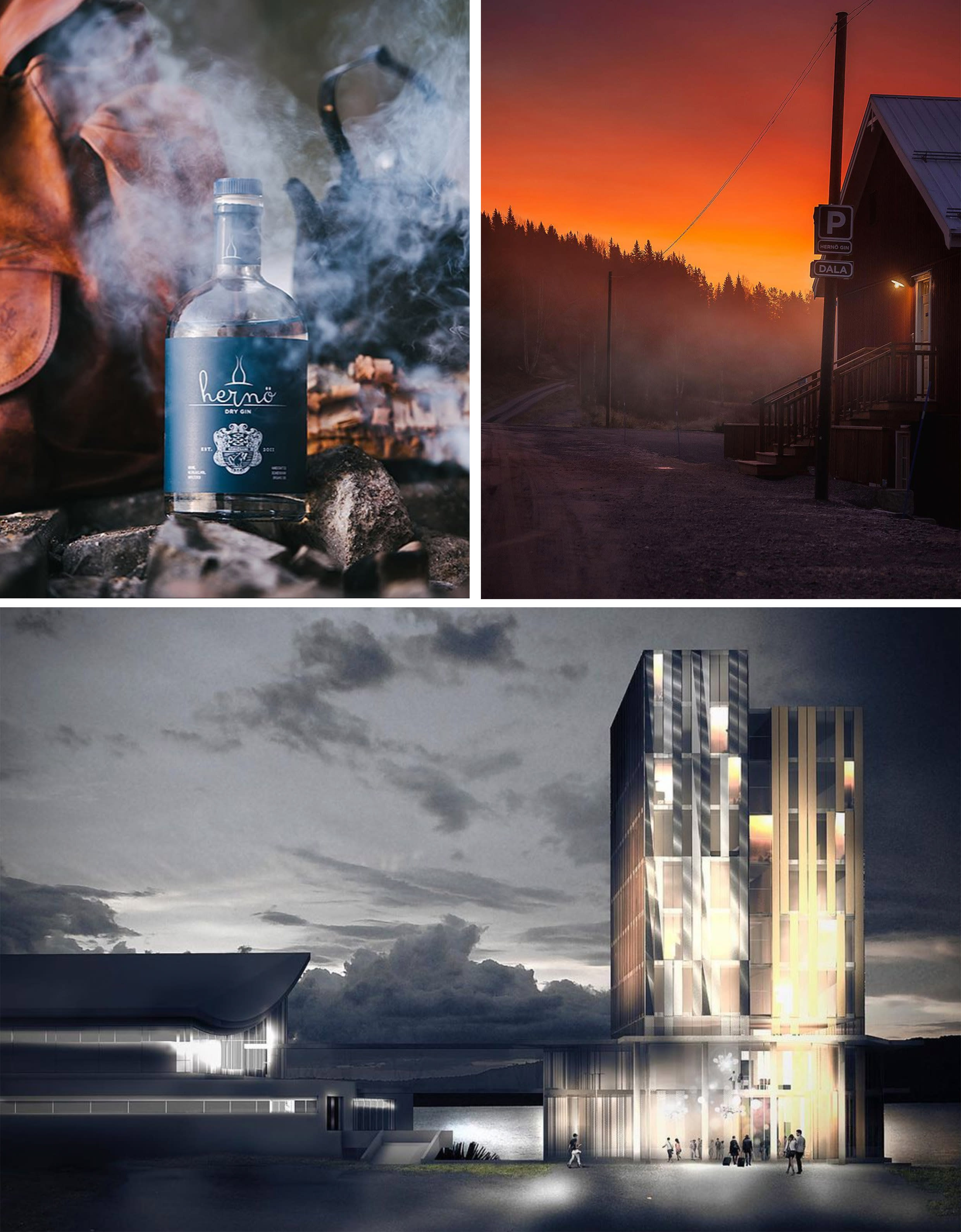 Maybe you're looking for more of an adventure, something further and more remote. Perhaps you love Tequila, or Mezcal. Get out to Mexico and see that process of production, witness first-hand the amount of love and patience that goes into agave spirits. See families working in fields of agave, smell the rich aroma of smoking piñas. Go to Oaxaca and see the ancestral fermenting pots and boggle that stills made from clay can produce such liquid gold – a trip that is far more rewarding than being on the beach.
Mexico has certainly seen an increase in agave tourists. This has, along with agave's recent boom in popularity, been both a blessing and a curse to the locals that have traditionally made it for generations. That said, the income is a boost for the area, and some distilleries not only welcome visitors, but relish the chance to share their stories. So, if you're going, be respectful and understanding, spend well in the bars and restaurants, and learn some Spanish.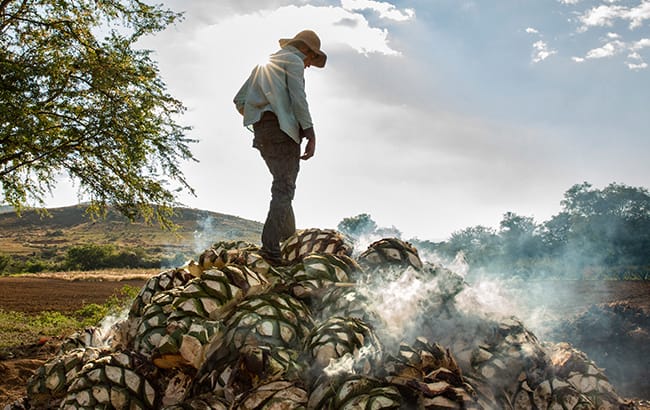 Distilling happens in the most remote places imaginable and a trip to a distillery can be the perfect excuse to push yourself off that well-trodden path. 
Take Island Gin for example. Great barrier island in New Zealand is the home of this spirit, and you can visit the distillery, to not only experience the gin, and the beauty of the island, but a bit of New Zealand culture. A bach (pronounced batch) is a small abode, normally a holiday home, located close to nature. Island Gin has their own bach, and it was previously used as the experimental lab to create Island Gin. You can stay there when you visit. 
Pause for thought as you dig your toes into the grass, listen to the kaka parrots and get ready for an incredible night, as Great Barrier Island is accredited as a Dark Sky Sanctuary, and with minimal light pollution you're in for quite the show. No doubt it would make for an unforgettable place to have a G&T.
Where to start with planning such a trip? Start with your favourite spirit and make a list, check out the distilleries online. Do they offer visitation? How difficult is it to get there? If you are planning a long-haul trip, look at locations. Maybe there's a city you can explore that offers a few distilleries nearby. Create your own adventure.
Making a pilgrimage to a distillery you love is a wonderful experience. Though the days of 'carefree' travel may well have passed, it's important to travel, if anything for the personal growth it offers, let alone a simple break from the everyday. Just be mindful of how often and what you can contribute for it. 
The best, most carefully constructed patter of the distiller themselves on a stall can't convey every detail at that distillery. It can never give you the full context that drinking in situ does. There are so many details, many of which intangible, that make their way into the spirit but get missed at the other end. So, if you truly love a tipple, consider a visit to that distillery for your next holiday and if you're going to go somewhere, why not book into the local maker and get a sense of what they do? Who knows, you may just come back with a new favourite!