So you're into making cocktails. You've shaken, stirred and sipped your way through the classics and even adapted a few recipes to suit your personal preferences. But what next?
Making cocktails is fun but it's easy to get stuck in a rut, void of inspiration and tired of churning out the same familiar recipes. Similar to a writer's block or cooking the same dishes over and again - getting out of your comfort zone can be tricky. Indeed, when you don't know where to look for inspiration that buzz for cocktail creation can subside fairly quickly. 
Enter Social Media era – where a wealth of suggestions you can scroll ad infinitum awaits. Within seconds you'll find creative pairings, intriguing infusions and extraordinary garnishes to get stuck straight into. It's a feast for the eyes! 
But with so many self-proclaimed 'home-tenders' leading the charge out of lockdown, many of which confident, articulate and making visually engaging concoctions – how do you separate the sugary rainbow tipple trends from the recipes worth making yourself? If the American expression about modern cowboys is "all hat, no cattle", the cocktail equivalent is 'all garnish no balance'.
To help cut right to the good stuff and give you a steer towards who to follow - here are some of our favourite accounts.
INSTAGRAM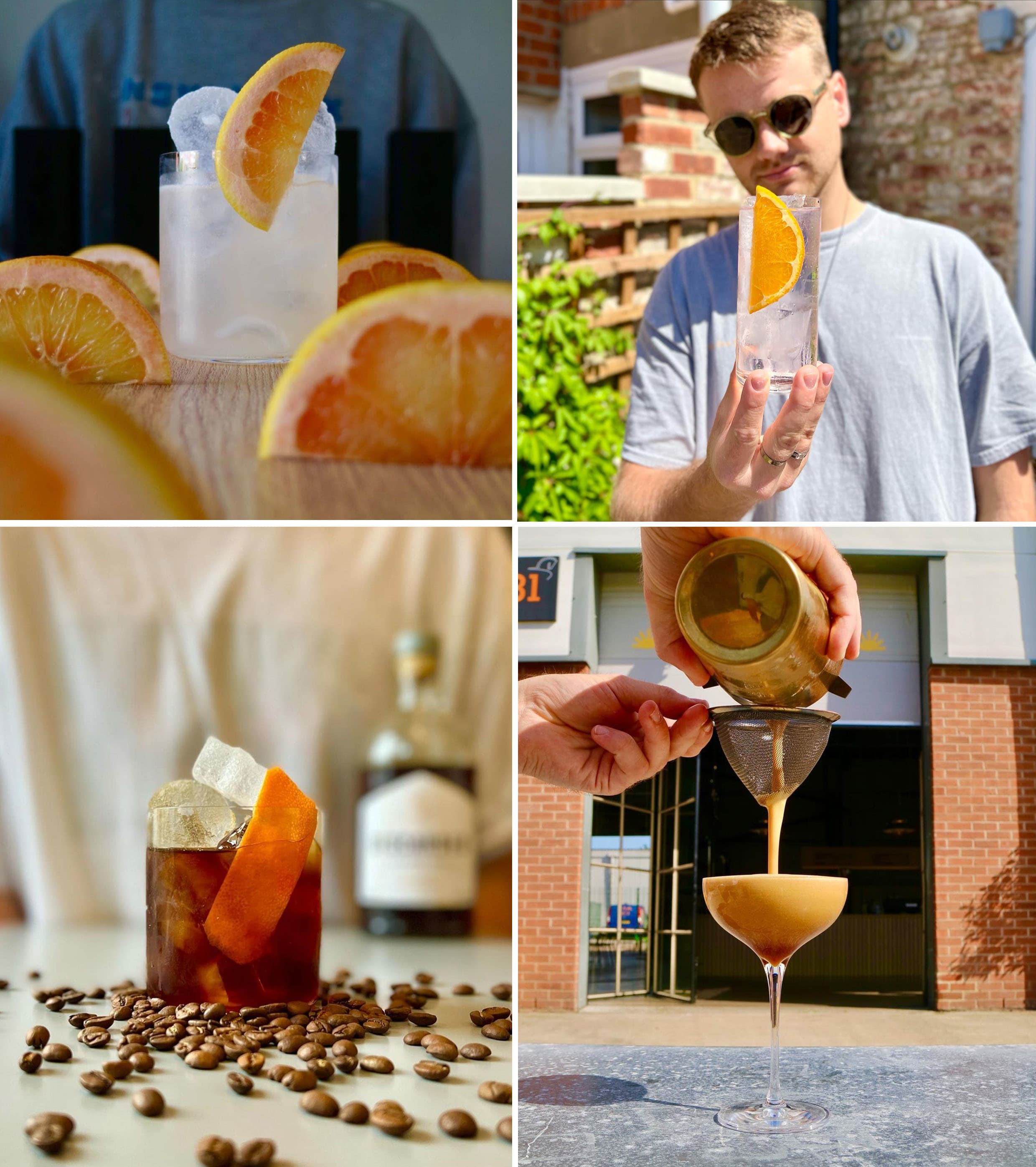 Check out Harry, aka Shaker Makers, on Instagram for a fantastic portfolio of clean, crisp, and engaging cocktails. 
What we love about this account is that they aren't shy to show off the hero ingredient, with some great spirit picks in the mix. The cocktails look refreshing and will have your mouths watering in time but critically, they are not that complicated (in a good way) so you can actually make them yourself if they pique your interest.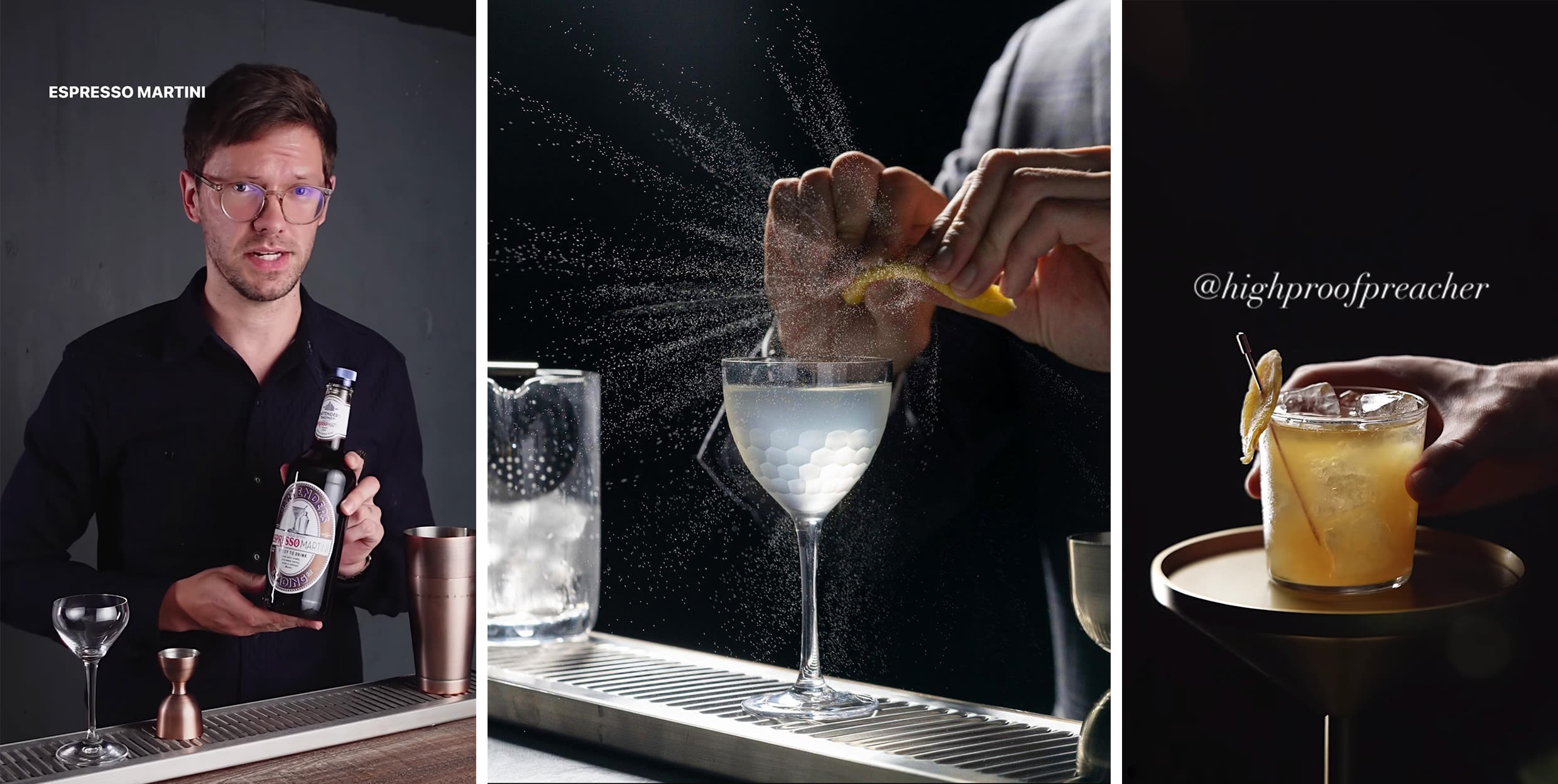 If you are looking for a highly visual and interactive mentor, Jordan, aka High Proof Preacher is where cocktail making meets photography and videography. The feed is a great place to start if you're looking to step up your cocktail game and love to take snaps of your creations as much as you do drinking them.
From smoke infused cocktails to guidance on the classics, expect extremely engaging content, lots of tips & tricks regarding equipment and some honest opinions on drinks along the way. He's really interactive with his comments as well, so don't be shy to ask a few questions if you have any.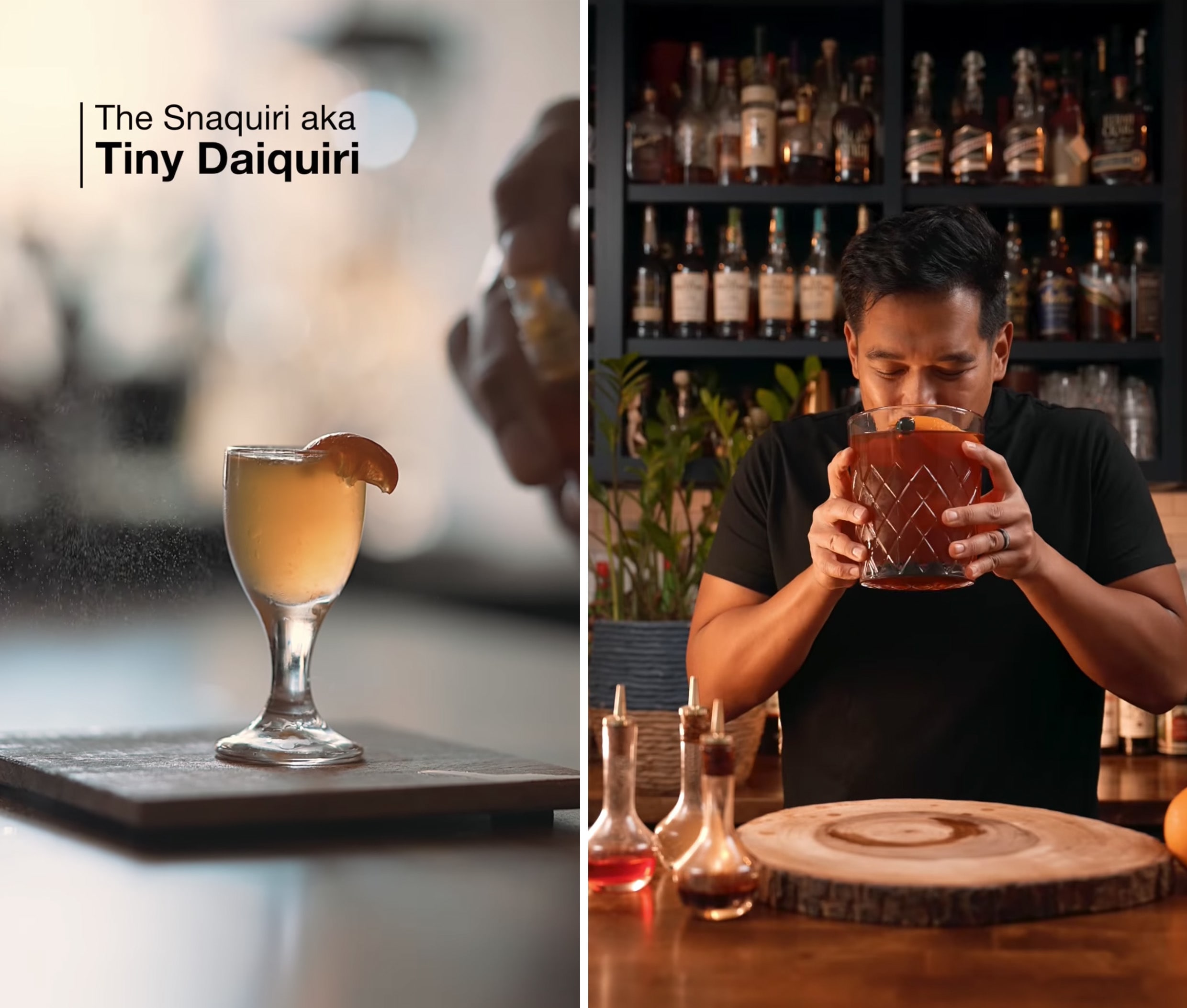 Maybe it's some home bar envy or maybe it's just how enticing each cocktail looks in every stage of the process, but we frequently have our eyes on Miguel's home-tending skills over at Holy City Hand Craft.
He makes great twists on the classics, like his Oaxacan Old Fashioned for example. But what's more is that with each impressive slow-mo video there are usually clear step by step instructions, which makes replicating some of his concoctions all the more possible for those still learning.
If you feel like you've got the skills, loads of bottles on shelves and looking for cocktails that can vary from easy to insanely technical to make – here are two feeds to follow.
Harp Mann (@mixx.mann) posts creations daily, which range from hyper creative ideas he's invented, to twists on classics and brand partnerships. Each cocktail has an explanation about the concept behind it, goes through the recipe and gives you some idea of what to expect from the taste.
For those who are not too worried about the recipe specifics and just want drinks inspiration, try @TheCocktailGuy. Rich Woods often features some of the great drinks from London's best bars as well as the creations that he makes for the bars he works for. While you're unlikely to be able to re-create them without lab equipment and the recipes – it's a fantastic feed to follow if you are interested in the industry and the how flavours can be pushed to the limit and paired up.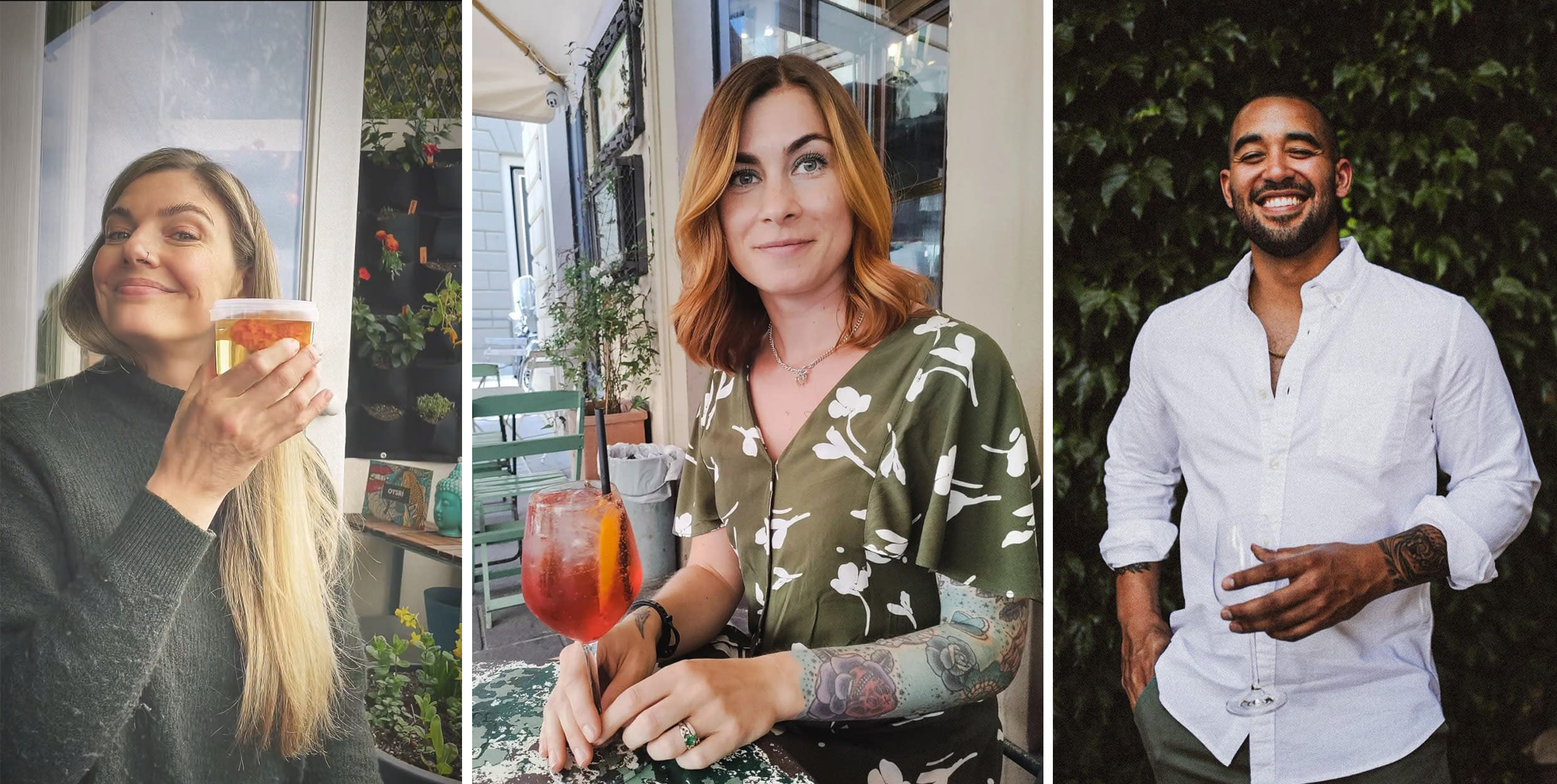 The mix of personal life, product chat, "industry insider" candid shots and of course cocktails to try at home is a common theme in the feeds of the best content creators, ambassadors and drinks influencers on Insta. Follow the likes of Lauren Mote, Inka Kukkamaki & Elliott Clark - as each show that unique combination of being authentic and true to themselves, transparent when something is from them or via work with a brand and always full of inspiring ideas.
TIK TOK
You can call Kaitlyn Stewart (@likeablecocktails) one of the world's best bartenders. And that's not just coming from us… Kaitlyn is a Global Champion of World Class's Cocktail Competition with over 16 years bartending experience. 
Her content is upbeat, interactive and you can just tell that Kaitlyn is in her element when making creative craft cocktails. If you're looking for content that goes beyond the glass, Kaitlyn covers cocktail history book recommendations, weird and wacky combos and infusions that covers every palate. Definitely one to follow!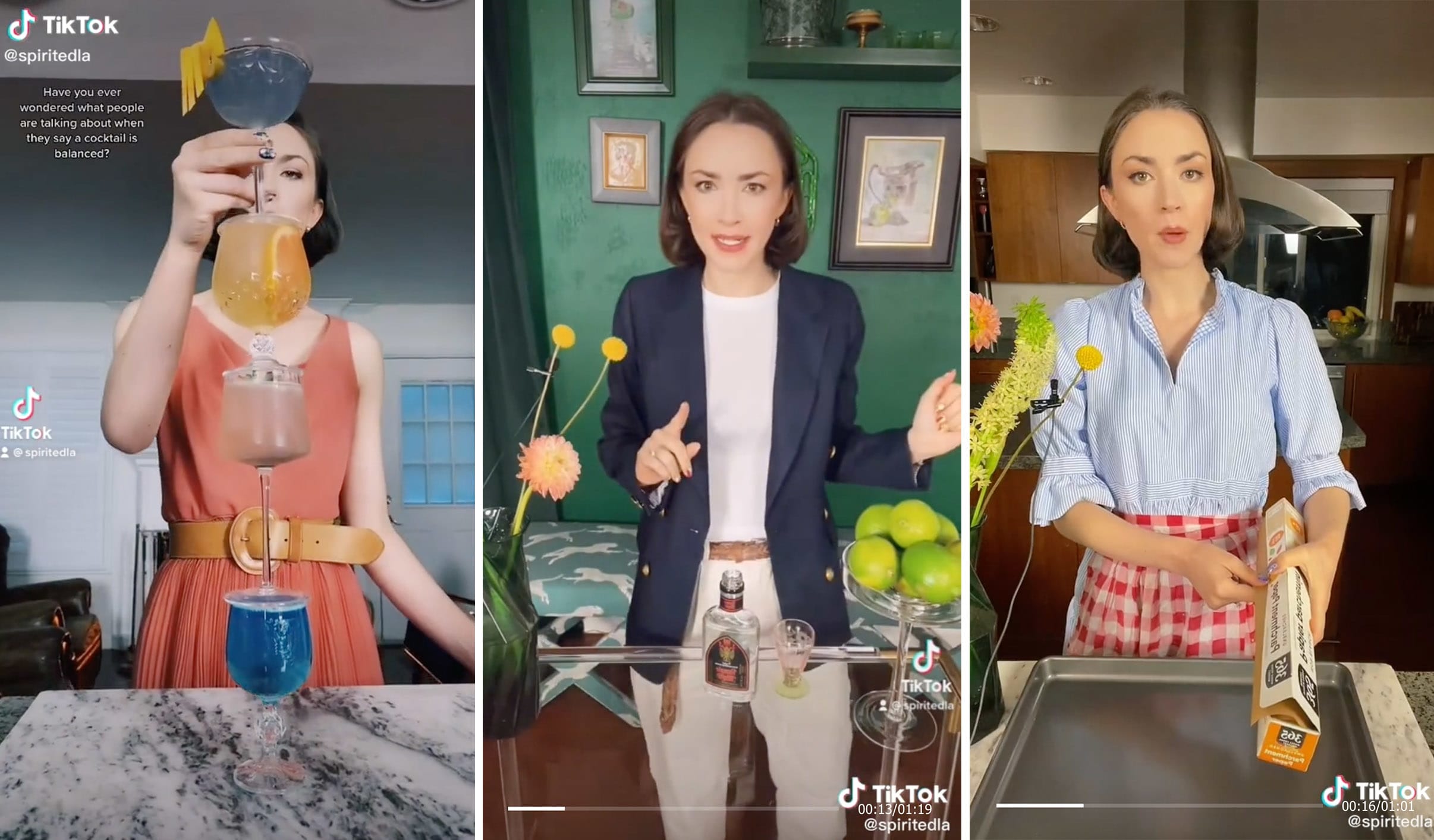 If you like your cocktail suggestions served up with a serious slice of style, a cool sense fashion and just as much humour, tap your way over to Hannah Chamberlain (Spirited LA). We take note of her recipe suggestions as they are fun ideas that can be made at home, but even when you've found what you are looking for you'll find yourself scrolling through what else she's posted just to watch the naturally witty and playful clips.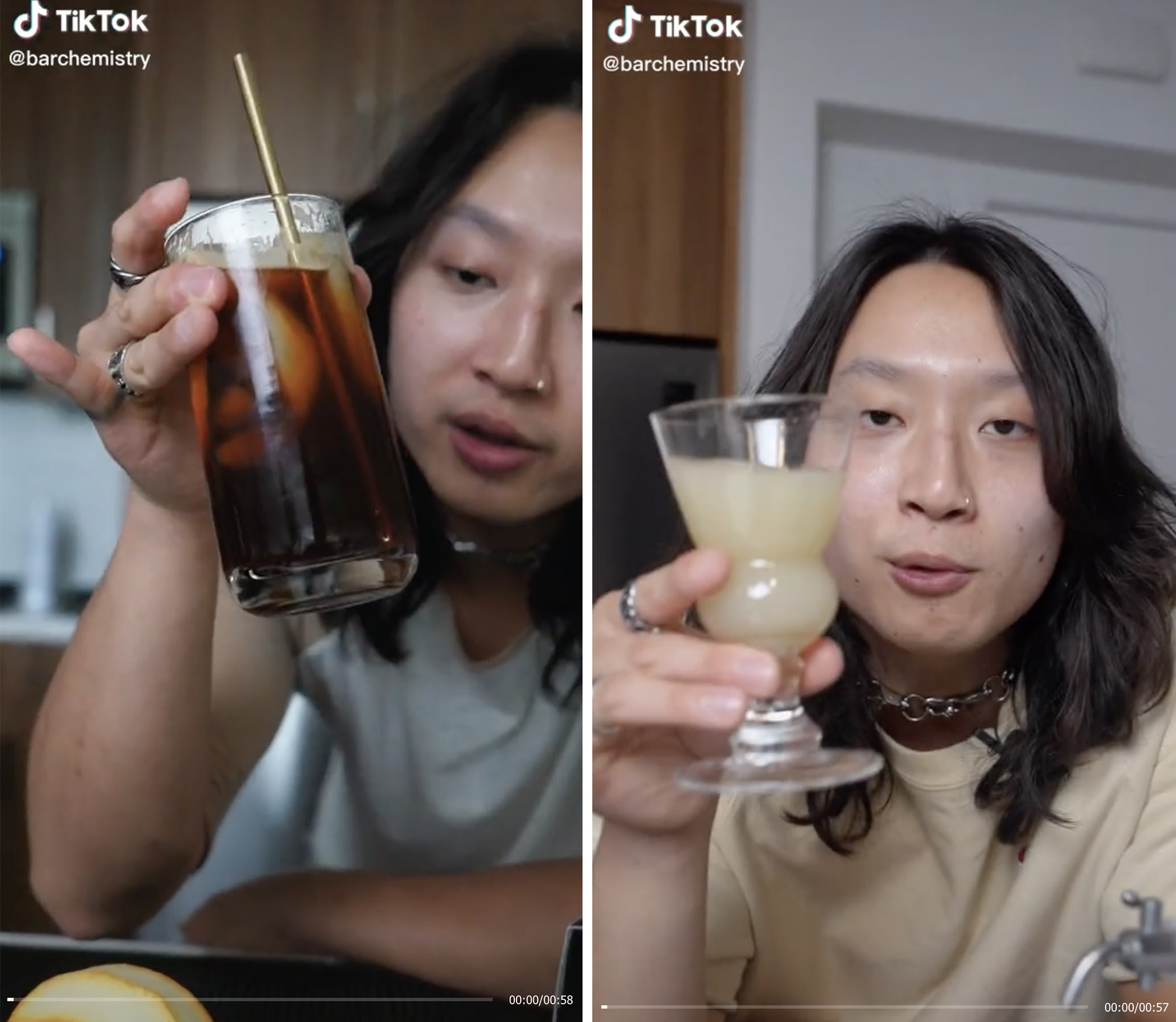 For those looking for that across the bar interaction, @barchemistry is the one to follow. Pull up a bar stool and get ready for some wild cocktail creations, opinions, and trends. 
If you've ever wondered if that new celebrity spirit is worth trying, or if the new viral cocktail is even worth considering, Wootak Kim dives into the weird side of #bartok so you don't have to… 
If you're looking for a mix of seasonal classics and contemporary cocktails that hone in on fresh Aussie ingredients, Jane Ryan is one of the best drinks mavens based down under.
As an individual, Jane has years of experience in the industry and that expertise shows in what she does for @diffordsguideau, cutting straight to the point with rich and engaging content and talking through cocktail recipes that you can be confident will taste as good as it looks.