Gin in India is enjoying a surge in interest. Help put it into context for us - are more people drinking gin, has the spirit transcended into the mainstream or is it still the reserve of a few enthusiasts? 
Gin in India is going through an extremely exciting phase and still transcending into the mainstream. There aren't just new consumers every day but new Gins too! As people travel, they have slowly started to understand India's rich history when it comes to Gin and agricultural bounty when it comes to ingredients, so it has become an obvious choice for Gin makers alike. 
I think we definitely played an important role in highlighting the above and continue to work tirelessly to add to the India conversation. We recently launched India's first distilled cocktail with local, seasonal pink guavas. So keep your eye peeled for more exciting stuff from Third Eye Distillery!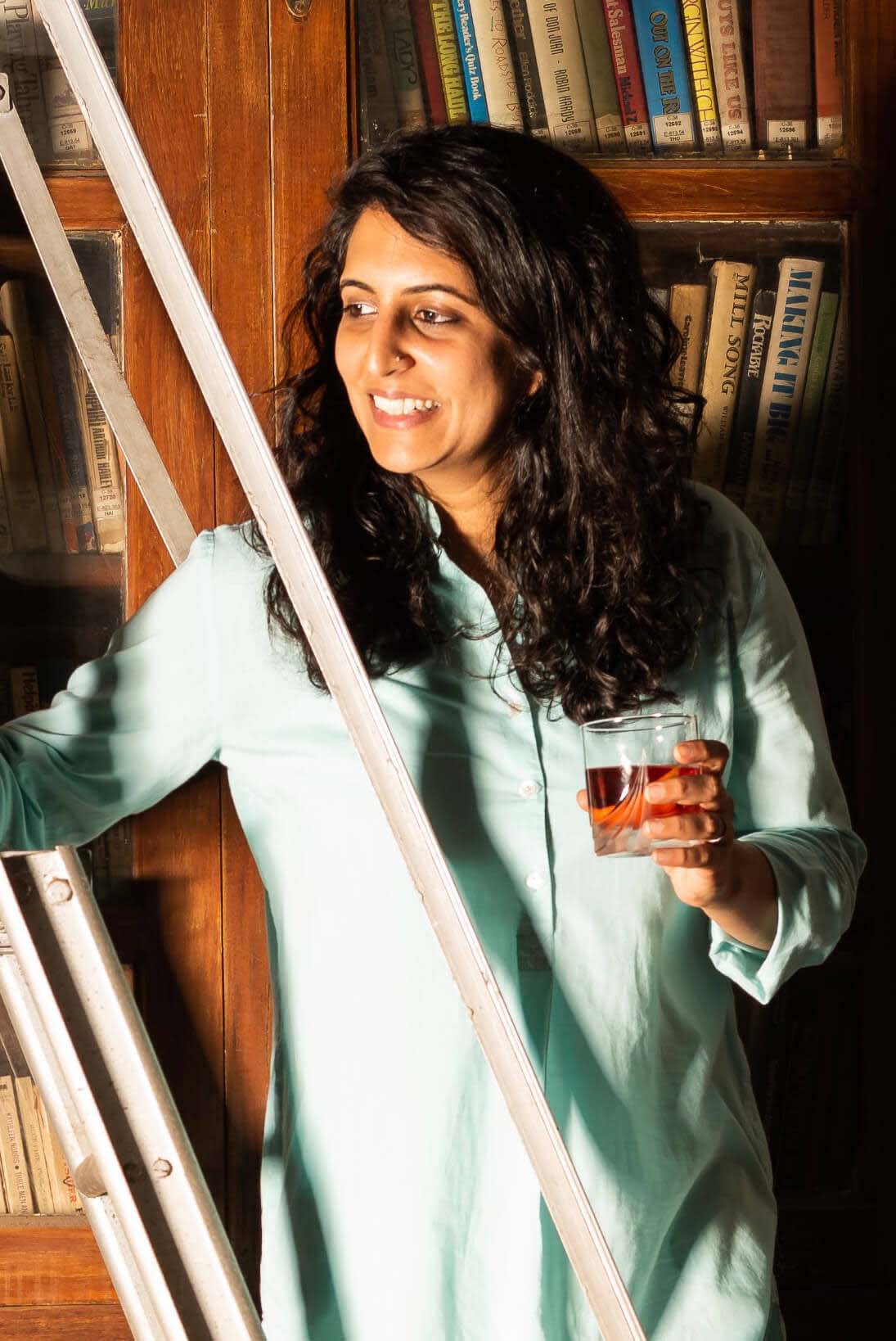 You are now over two years into the journey, what's it felt like in the eye of the storm? 
It's been a phenomenal experience right from the start to be honest. The terrific response we got from our consumers helped us build an exciting, entrepreneurial team, all of whom feel very strongly about the brand. 
From starting out as early innovators in the craft gin industry to winning a Gold medal at Spirits Selection by Concours Mondial de Bruxelles in 2019 to bagging another Gold at Gin Berlin International Spirits Competition and being declared one of the 8 best gins in the world by IWSC in 2020, we've had an eventful journey so far. 
With the growing number of gin enthusiasts, we are constantly looking to innovate and explore new extensions and product ideas. 
With you and a few others at the helm of such dynamic brands, there's a lead group that's trailblazing away for a new generation. Do you feel that there is a sense of a craft Distilling 'scene' starting in India or is it too early to tell? 
There is indeed a shift that has happened with consumers themselves leaning towards more creative choices. Craft brands in India are currently redefining the perception of premiumness; it is now much more about authenticity, craftsmanship and embracing innovation to produce something uniquely groundbreaking. 
So over the next few years, we expect to see more craft distilleries coming up in India as this time will define a new way for how we attempt to capture our consumers' attention. 
What do you wish you knew then (when you started) that you know now? 
I think it's quite accurate to say that ignorance is bliss. Had we known that we would have had such a great impact on the trend in India and Indian gins, we would have been more cautious with our branding and business decisions and definitely not as impulsive. 
Although, we're glad that there was nothing at the time to cloud our judgement, allowing us to build a truly Indian gin. One that fits as seamlessly in the colourful and vibrant bars of Goa as it does proudly in the top bars of the world.
What are the aspects and trends that are going on that you feel most strongly favour this wave of enthusiasm towards gin and craft producers growing and growing in the country? 
Gin & Tonic being the classic, easy to drink cocktail that it is, it couldn't have been too long before the Indian market started to witness an increasing interest in Gin. Today, with India's growing cocktail culture, we see that a lot of Indian consumers are open to trying new, atypical cocktails as well as local, homegrown products which has indeed contributed to the rise of craft producers in the country. 
With a restaurant's cocktail menu being a decisive factor to why people visit it in the first place, the gin consumption style in India is slowly changing. Stranger & Sons is also doing its share in popularizing Gimlets and Gibsons which stems from India's pickling and cordialling heritage.
The US has varying laws and distribution requirements state by state, Scandinavia has the Monopoly system - For those not so familiar with the country, what are the particular challenges that India faces that make it hard for craft distilling to flourish? 
In the spirits world, India has always been known for the sheer volume of alcohol we produce over anything else. The distilleries here are mostly large-scale, daunting structures and it's difficult to contract distill small quantities here which is often a great way for craft distillers to begin their journey. 
Furthermore, India follows a federal system of laws when it comes to alcohol, the guidelines and regulations vary across states in India and each local market brings a new, diverse consumer base which makes the experience, well, lets just say thrilling! 
More internationally, do you think that Indian Gin is now on the map (for the record, we do) and what do you think the main challenges are to build even more awareness around it? 
With Stranger & Sons, the response we got was quite incredible when we travelled with our bottle to bars around the world and sent it for being judged at various competitions; we even bagged a Gold Outstanding at IWSC 2020 in London which was a first for India. Indian Gin is definitely on the world map but we are constantly experimenting with other spirits and expressions of our gin that we can create in order to showcase the diversity that India represents to the rest of the world. 
Having said that, we believe that the journey for Indian gins is just beginning. As the world realizes that there is more to India than just the stereotypical Palaces, Himalayas, Mathematics and a dozen other clichés, they'll see that there's a lot more that we can bring to the table. 
Stranger & Sons ultimately celebrates the transmission of centuries old traditions while recognising the contemporary India we live in today. 
On a personal note, we know that you are a super fan of the Gibson cocktail. What is it about that cocktail that has you so transfixed?
Perfect for drinking once the sun goes down, the Strange Gibson is bold, layered and aromatic— and our homage to India's proud heritage of pickling. Deliciously savoury, it's one of my favourite drinks to unwind with after a long day. 
(If you want to make a Strange Gibson at home: Stranger & Sons 50 ml, Dry Vermouth 10 ml, Pickled Onion Brine 15 ml)
The lion's share of any distillery's route to market will remain bars and shops, but in the UK the Covid pandemic has fundamentally changed the connection brands have with their fans. It also accelerated expectations and trends around buying direct and being able to engage with owners digitally and that's set to continue. So last but not least… How are you finding this shift and how are you adapting to it? 
Being absolutely aware that it has been an extremely tough phase for the hospitality industry and brands including ours, thanks to our teams' sheer creativity and persistence, we never lost sight of our consumers, favourite bars and bartenders. 
The advantage in the UK being that there is already a strong culture of online buying, we began strengthening our position with our various online retailers and improving our reach through Amazon. 
During the pandemic, we shipped bottles to 100,000 homes across the UK when we got picked as the first Indian brand for the Craft Gin Club; we also launched an online program bringing new revenue streams for the bar trade by keeping the cocktail conversation alive. 
In Singapore, we launched 'Strange Times' bottled cocktails as an initiative to support the trade, made in collaboration with some of the best bars there to help keep the spirits up amidst the pandemic. 
Regardless of the digital shift, we continue to prioritise innovation, crafting immersive experiences and strengthening our relationships with consumers and trade alike.