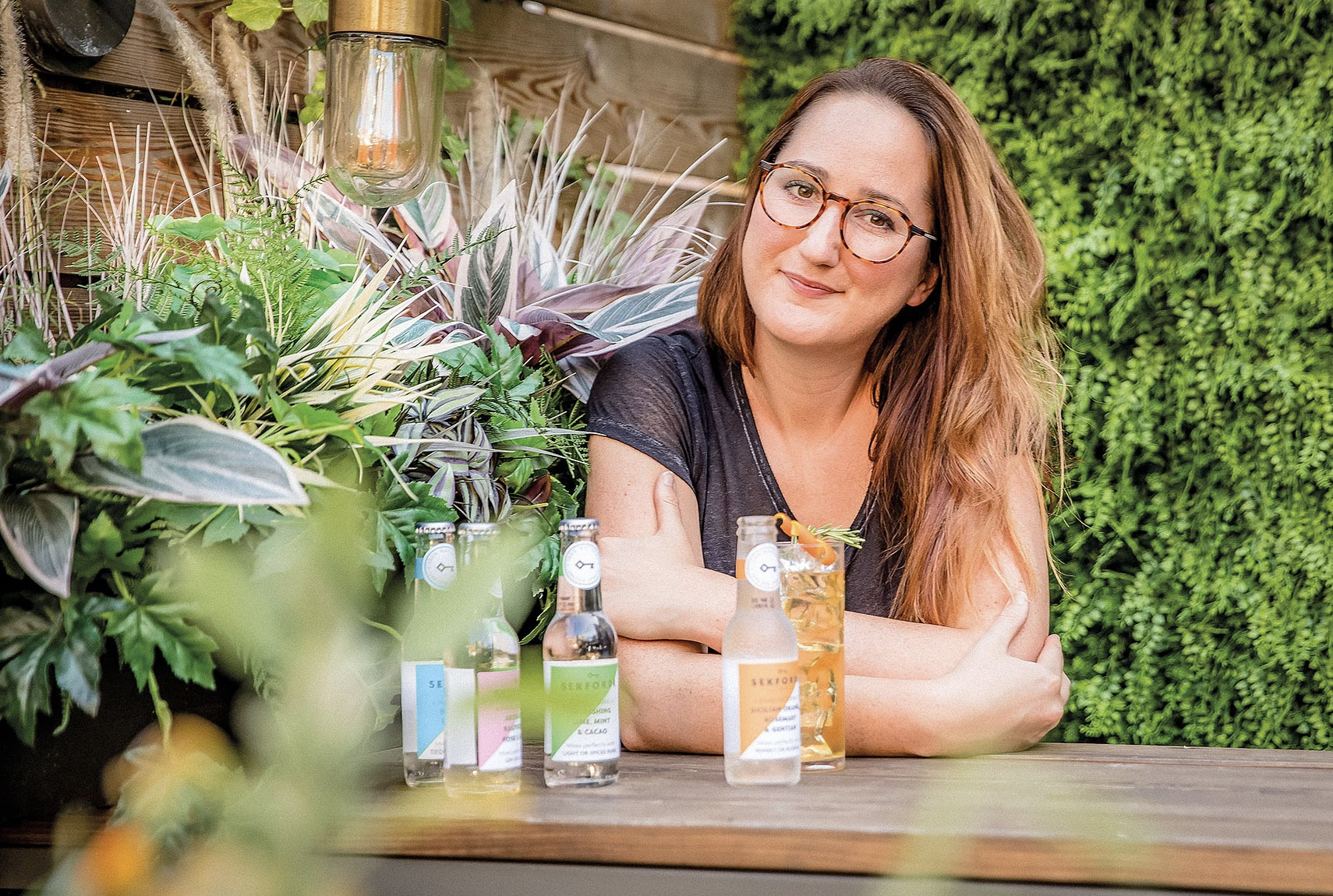 What inspired you to create Sekforde?
Whisky in short. I have always been a whisky and bourbon fan. I grew up enjoying these amazing sprits. But as I got older, I realised that existing mixing options, while delicious, masked the taste of the spirit and contain high levels of sugar. They weren't created with mixing in mind.
Given the skill and craft that goes into a spirit's creation, mixing with standard soft drinks suddenly seemed madness. I wanted light, fresh options that complement and lengthen spirits instead of overpowering them.
So, in my kitchen on Sekforde Street, I dreamed up Sekforde - sodas tailored around the spirits themselves in every aspect. Flavour, strength or flavour, sugar level.
Do you feel that drinkers in the UK are more adventurous when it comes to serving their whisky compared to when you first started? 
I think it is definitely changing. 
Originally, I used to have a lot of comments about creating Sekforde because I'm 'a girl' who couldn't do neat whisky or it being sacrilege to mix. But today not so much for a few reasons. I think whisky is now pulling together. There is an increasing push from global whisky and bourbon brands and distilleries to encourage mixing. We see it at events and in adverts and venues.
What do you think is fuelling this?
It's underpinned by the fact that, at the end of the day, mixers are critical to a spirit's success. This is for two reasons. 1. Drinking neat spirits over the day when everyone else is on beer or wine doesn't work (I've tried it!), it's not very refreshing, it is very out of sync and you end up drunker far faster. 2. You need long serves to bring people in to a spirit category. Most people don't start off drinking neat, they discover it in long serves and then become interested. If you think about, without tonic where would gin be? Certainly not where it is today. I always point this out to people who are being snobby about mixing. 
If they love whisky that much why would they oppose a mixing option. Surely they want people to discover it and they want a way to enjoy it more often? At this point they usually nod and then express their delight at Sekforde. It's very rewarding.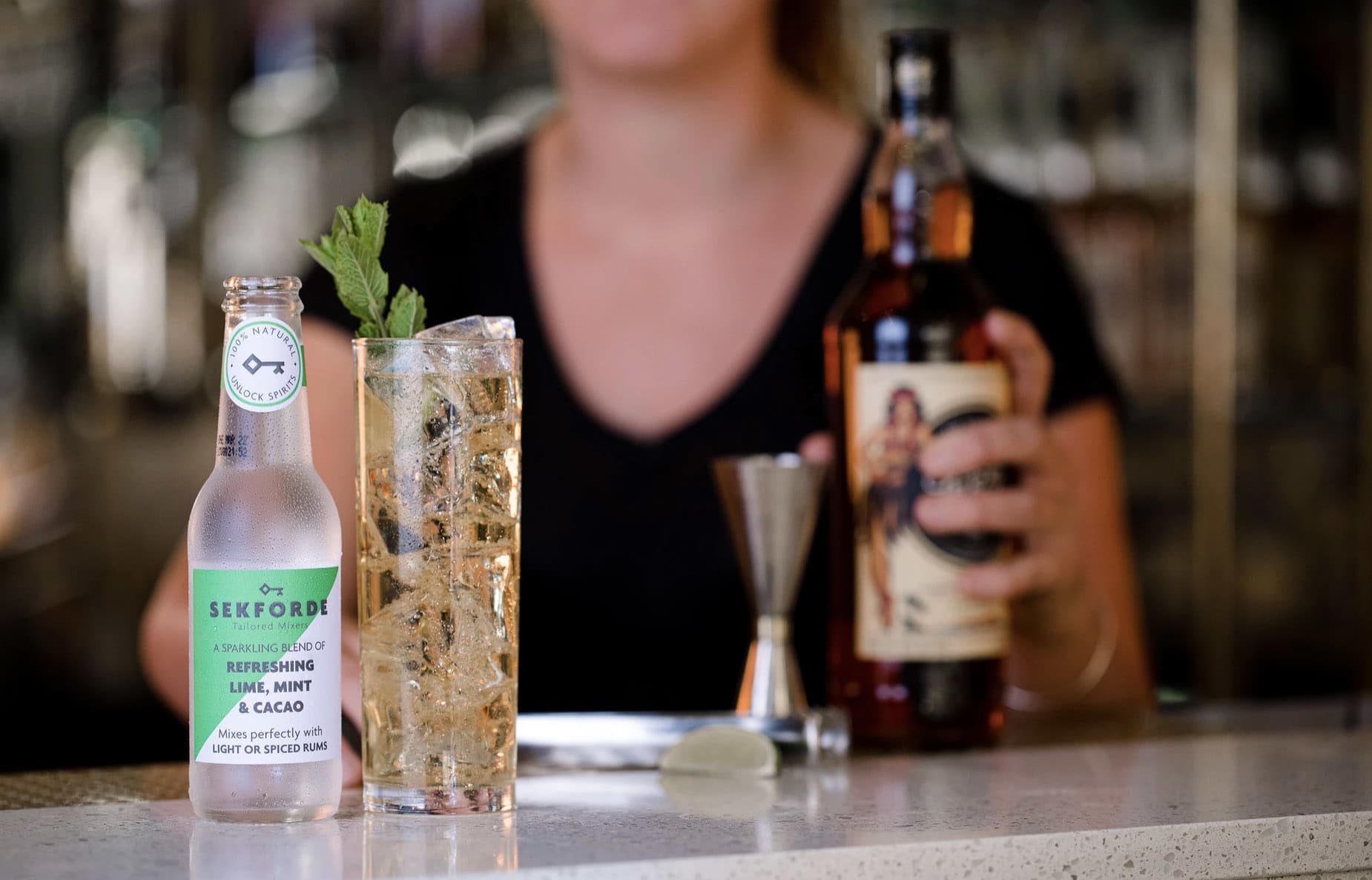 The opposite is true for the likes of Rum and Tequila fans, where there's always been a greater acceptance of long drinks. Has it been easier to work off that and explain why you are different to cola, ginger etc, or is the fact that the highball is new to many whisky drinkers easier because there's less preconceptions?
I have found that every spirit has its own issues when it comes to mixing and what mixers offer it. As you say, with rum and tequila the issues don't come from snobbery and mixing is more welcome.
Specifically for rum, what we saw was people wanting a lighter fresher way to drink it vs. cola/ ginger or fruit juice. They cited the absence of this as a reason they don't get in to it or drink much of it. The Mojito was always called out as the most delicious way to enjoy rum but very fiddly to make. Hence why our rum mixer was inspired by a mojito's flavours and features lime, mint and cacao. 
Tequila is troubled by the 'shots' culture. Given the skill and craft that goes into making it, it's crazy to think how many people just see it as just party fuel vs. something to be savoured. I have had a lot of agave distilleries speak to me about what we can do to help re-educate people one way is through simple mixing options. 
Are spirit categories tribal and do you feel like you have to connect with each set of fans individually, or is it a lot more polyamorous than that?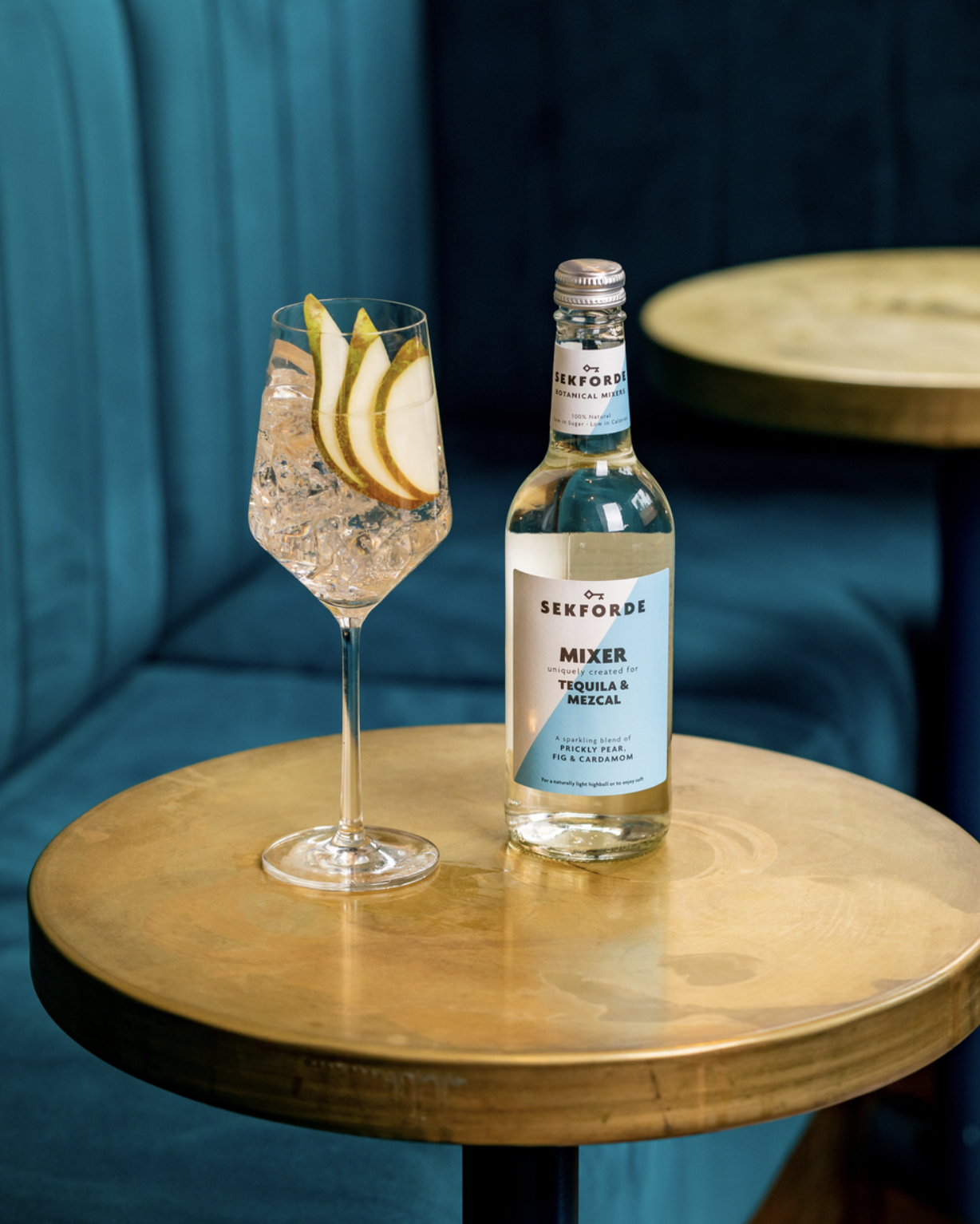 It's a mix. In each category you have the super fans who love their chosen spirit and will only focus there. They are great and work hard to bring new drinkers in. We love working with and speaking to these guys.
Alongside them, there is a much bigger group of people who are interested in all or at least two different spirit categories. They are out to discover something new, one day they may become a super fan but at the moment they are on a journey and want to try it all. This trend was further fuelled by lockdown which saw an increase in people exploring cocktails and spirits from their sofas.
When it comes to gin, tonic is so entrenched here as the "mixer" – what's the reception been like for that and just how different is yours to a classic Indian Tonic?
1 in 3 people don't like tonic. So, we have a huge group of people who are delighted with Sekforde and say how good it is to having something complex and light to pair with gin. Until now, most have been using lemonade which they said makes them feel a bit immature. 
Flavour wise our mixer is the polar opposite of tonic and was crafted to be this way. It contains no quinine so isn't at all bitter. It was inspired by an English country garden with delicate notes of raspberry, wild rose and herbaceous tones from botanicals including sage. As well as the tonic haters, we often have G&T fans say how good it is to have a refreshing and sophisticated alternative too.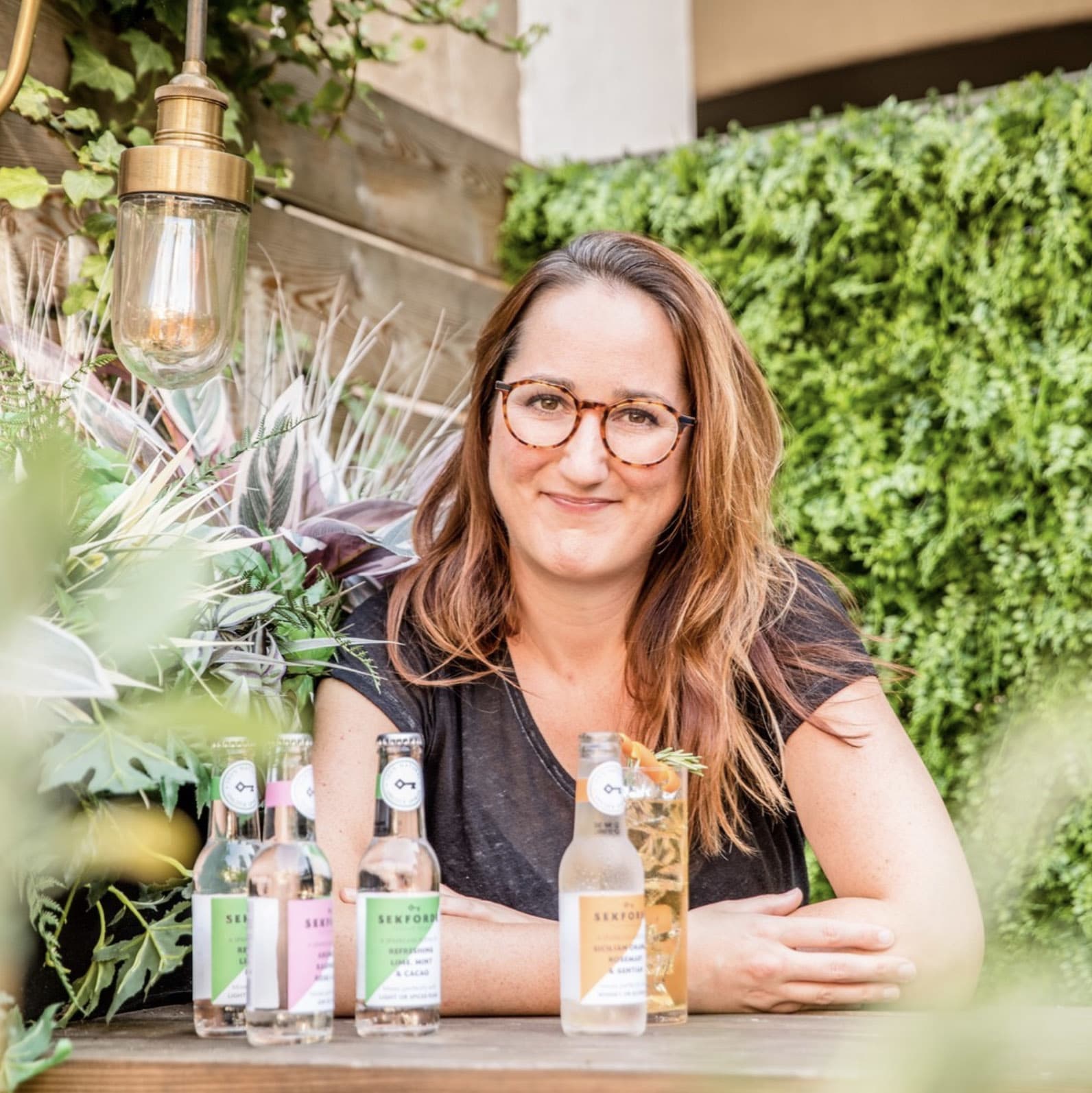 In terms of flavour pairings, you have some really carefully picked ingredients. How did you go about your flavour development and picking the profiles?
It was a brilliant process, very fun and creative, there were lots of hangovers in the early days from all the experimentation we did. Inspiration came from a wide range of places, classic cocktails, looking at which plants grew alongside each other (this is what led to the tequila mixer's flavour profile) and good old experimentation. 
For the mixer tailored to whisky there were 43 prototypes. Some were great and some less so! But it was really fun and critical to ending up where we are today. 
Being different and a "world first" as you've said in the past has its advantages and its challenges too. What's been the biggest hurdle to overcome in the journey so far?
The biggest challenge is the education job. The Gin & Tonic has been around since the 1800s and is an established 'bar call' today, but that is not a quick journey. 
What we are doing is unique and one day we hope to have a bar call of our own.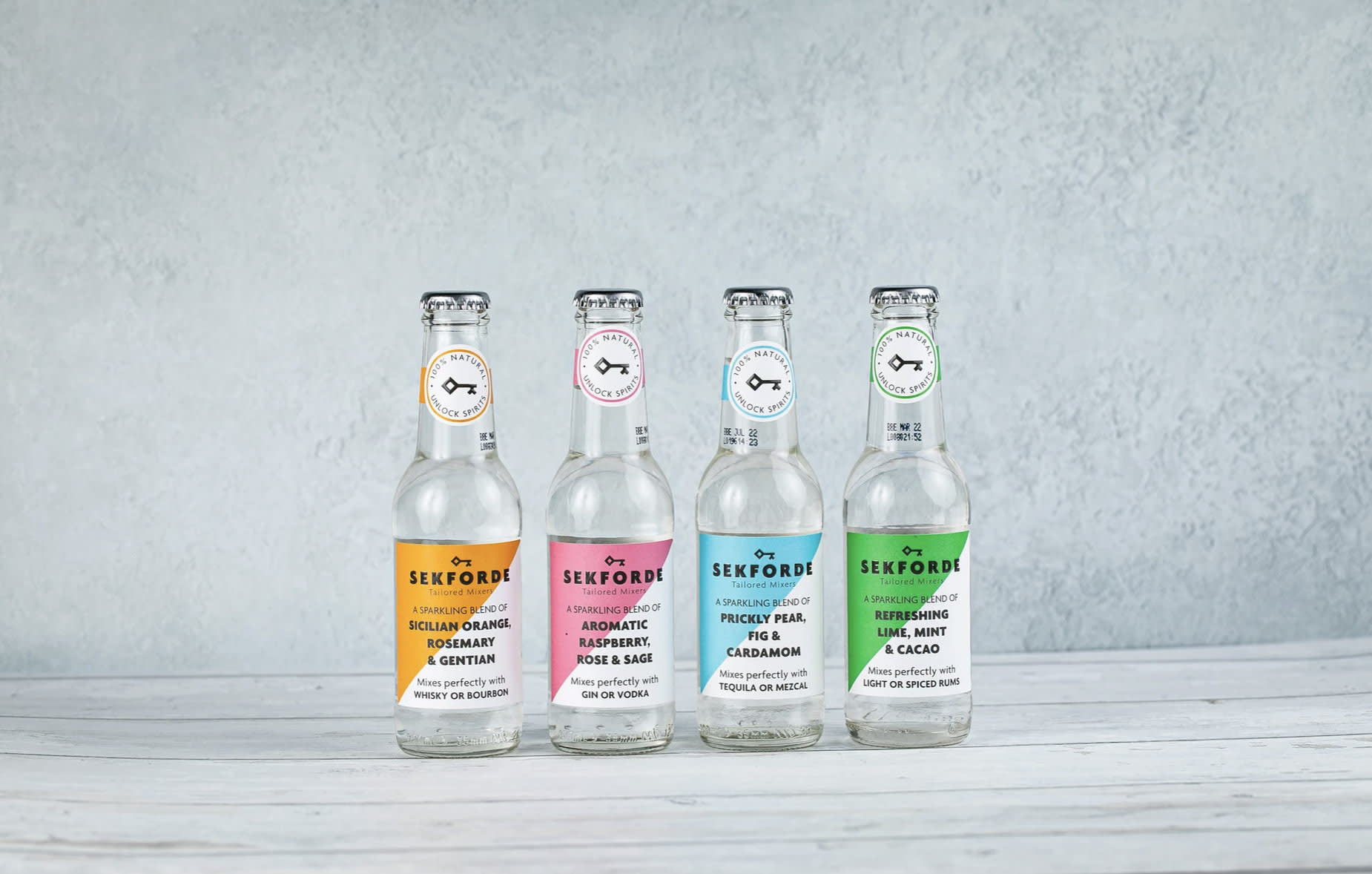 The range expansion has been quite organic up to this point, growing out from that original idea. What influences you when it comes to judging if it's right (or not) to add another in order to better service the needs of a different category?
We have been focused until now on the core four because each one required focus and education. Once we have a foothold here, the plan is to start looking at different spirits. We are frequently asked to do this by drinkers and by spirit brands. 
Currently there are four we are considering. 
Has the rise in interest in aperitifs like vermouth and the massive growth in the No & Low sector tempted you to look at new pairings there specifically?
We are already seeing organic growth in those areas, a great many drinkers and bartenders use Sekforde this way. 
A sherry brand (Xeco) has recently launched two canned RTDs using Sekforde. They paired the Fino with our prickly pear, fig & cardamom soda and their Amontillado with our Sicilian orange, rosemary & gentian soda. We also see rosé vermouth work brilliantly with the raspberry, rose and sage soda. 
There is also huge appetite to enjoy Sekforde as a soft drink. We see many people do this and many bars and restaurants use it this way. The flavour complexity and low sugar levels make it perfect for that. 
You made the decision to make category specific mixers but not to make classic ranges (like a ginger ale, cola, tonic etc.). Is that always going to be the way for Sekforde as you continue to grow?
Yes, for now my focus is still very much on the new. If you like any of the classic mixing options, the world is your oyster, there are hundreds of iterations and most of them are delicious. But, if you want something different which many people do choice is limited and we intend to change that. 
What's the next big goalposts you are working to?
We are just starting to look at export, there is huge interest in Sekforde from other markets and we are excited to see where this takes us. 
And finally – what are you drinking on a Friday night (which is the favourite child!)?
I genuinely love all the mixers equally, but at the moment I have been savouring some amazing rosa tequila from a brand called Código 1530. It's delicious with our prickly pear, fig and cardamom soda. 
Thanks for talking with us Talula! You can follow the Sekforde journey via their Insta page here: Sekforde