Let's start with the big one – why Sake!? What sparked such a passion for it and when did it all begin for you?
Naturally, it all began in Japan. When we were on holiday in this incredible country to seek the culture and food, we discovered the wild world of sake! We got to visit sake breweries and of course enjoy a range of sakes in izakayas (Japanese 'pubs'). 
We simply got hooked on the taste and diversity and also the admiration for the art of making it – sake brewers are so hands-on and dedicated and strive for perfection – this has kept us going back time and time again to continually learn, absorb and enjoy everything sake. 
You've famously been quoted as saying that Kanpai was "a hobby that got out of hand". What inspired you to take the step from it being fun to becoming a serious producer and a business?
When we started sharing our homebrews with friends, family and local beer lovers – and they actually liked it or were at least intrigued, things got a bit more 'real'. The rest kind of happened to us, rather than us making any big 'business' decisions. 
Selfridges actually spotted us on social media and before we knew it we were official and launched!
You've crowdfunded a lot of your growth to date, what's the experience like and how do you feel about the process and the ups and downs of it having gone through it?
Crowdfunding is harder work than it seems, but worth it for us as we were able to form a bit of a 'founding family' of supporters, who are still with us through every new release today. We were modest in our targets and just went for what we really needed to take the next step, rather than anything greedy. Crowdfunding certainly isn't easy free money, but it's a great way to get people to join you on your journey.
Ingredients, new equipment, distribution, new product creation and keeping a business ticking over – it's a lot to manage.  What's the most fun and what's been the steepest learning curve?
Starting with the tough – the steepest learning curve has to be sourcing the ingredients from Japan and in turn getting rice through the customs process. Many a headache in the early days. 
The most fun thing has to be hosting supperclubs – getting incredible chefs into the taproom, and doing unique pairings and creating a buzzing atmosphere.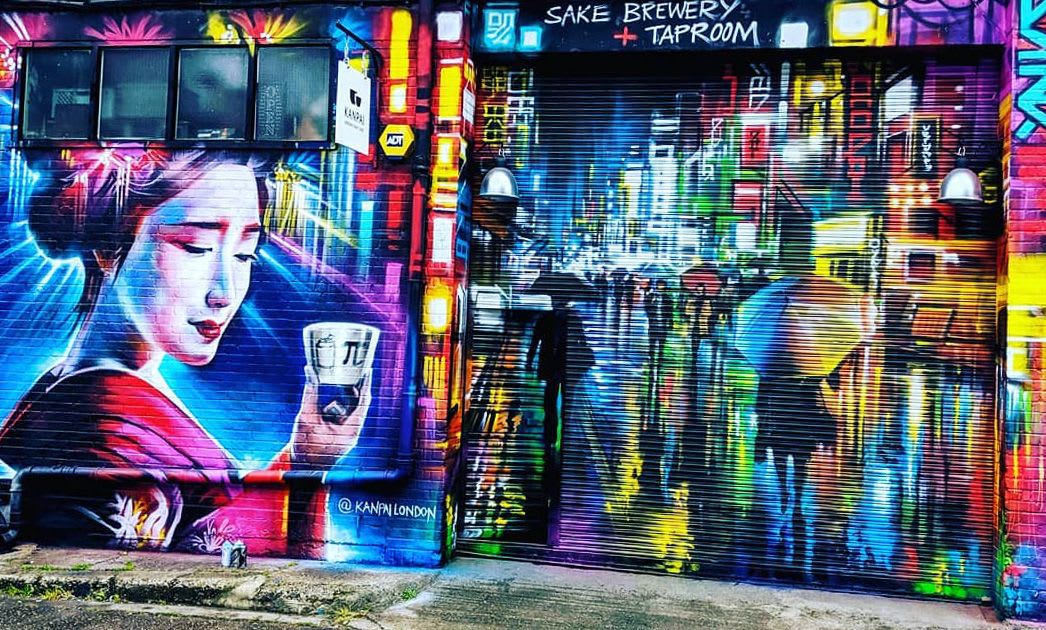 Sake has been enjoying a renaissance amongst the bartending community over the past three or four years. Are you seeing much of an interest for the every-day drinker or is it still pockets of enthusiasts?
We are seeing a slow-but-sure rise for the every-day drinker. We love it when people come to the bar and some of a group have never had sake, and their minds are blown! Myths go out the window. There's still a long way for sake to go in the mainstream, but it's awesome to see more people enjoying sake at home in the place they might have typically had wine or a beer. 
It's helps that Japan is so loved and popular, and also that mixologists can do some really cool stuff with sake. It's such a unique drink that doesn't conform to any existing category in the West, but it's gradually grabbing a well-deserved foothold. 
While there's going to be dozens of things that spring to mind, if you had to choose one thing you wished people knew more about Sake what would it be?
That you don't have to heat it or shoot it! Sake is typically around 15% alcohol, it's consumed more like a wine than a spirit – these days, sipping chilled from a wine glass is the most popular way to enjoy it! 
You've been quite open about being a London based producer and wanting to bring your own identity to the category. How does that present in terms of flavour or process – what's the Kanpai 'twist' usually involve?
Our process is actually pretty close to Japanese traditions, but of course we use London water which plays a role in our identity. A lot of sake style however comes down to the brewer, and we strive to create sakes that are bolder and not over-filtered or stripped back, this makes them more suited to the wide variety of food styles we like to eat in the UK. For example, we actually have a range of aged sakes that pair super well with a cheeseboard – in place of a port or sherry.
Your willingness to innovate is so exciting, but you are also respectful of Sake's heritage. How have you gone about finding a balance between wanting to make authentic Sake, and being a London producer?
The closest we have gone to blurring the boundaries of sake is with our 'Session Sake' because it's lower ABV, it's in a can and it is infused with flavours. All things that people in the UK are typically seeking at the moment. However, we hope we have struck a fine balance between authentic and innovative because it's still a base of quality-made sake and the flavours are natural and exist to enhance – they're not a gimmicky flavoured covering. 
In terms of litmus test, we have a lot of Japanese supporters and industry specialists that give us feedback, as well as the numerous awards we have won both internationally and domestically. 
There are so many ways to help drinkers approach Sake depending on where they begin their journey, be it from a wine background and through food parings, of via craft beer and through process. What's your advice to someone starting their Sake journey?
Starting out in sake can be overwhelming, not least because you can't read most of the labels unless you're fluent in Japanese! It's a deep world of rice polishing and categorisation, but I'd fundamentally just say, pick a random selection and just get tasting. Initially try not to pay too much attention to sake's intricate categorisations (such as daiginjo or Junmai) because really it's all down to personal taste. Once you find a style of sake you enjoyed, try finding another few bottles from that category and exploring those too. 
Also, if the name of the brewery is obvious, see what you can find out about it – I always find discovering things about where it was made and who's behind it adds to the feel of the drink. We also host a number of tastings online and in our brewery, so check these out, as they are a great way to taste a varied range of sake in one go and also hopefully learn a little in an unintimidating setting. 

Sake can feel daunting as a category – a combination of intricate process, heritage, styles and language is a lot to wrap one's head around, what's worked for you as a way of cutting through the jargon?
We try to lead with descriptions of familiar tastes and aromas, rather than type of rice or yeast strain. In that way, I think it's quite a wine/sommelier approach. We also like to think in terms of food pairings and cocktails.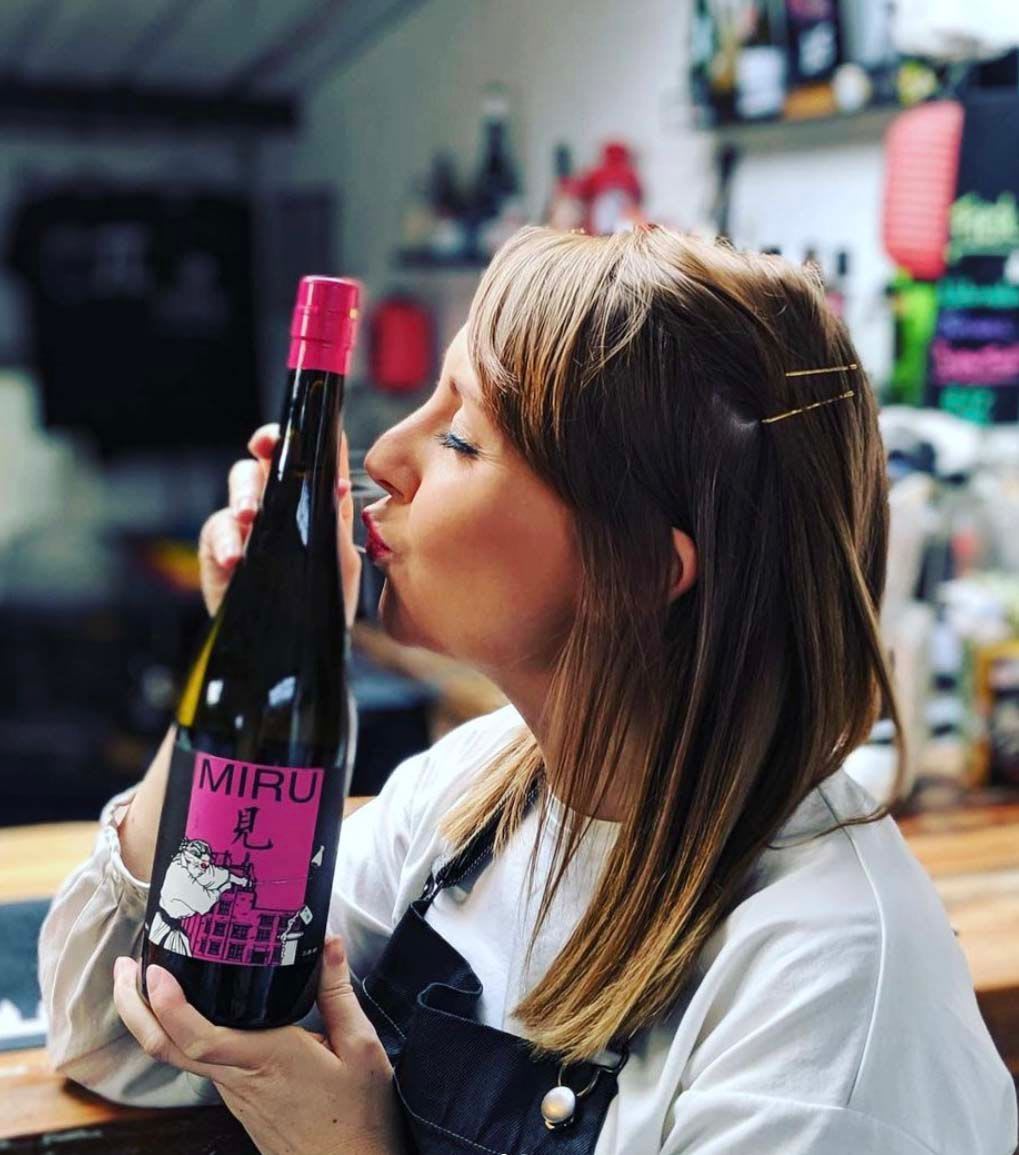 Where do you see the world of Sake evolving to in Europe over the next few years?
More sake breweries are popping up in Europe, more the merrier! Together we rise. 
We hope people continue to be curious to drink sake – whether that's because they're into brewed beverages, like seeking new things or because they wish to remember a trip to Japan.
And what are you most excited about for Kanpai and where you are at and headed towards for the next few years?
We simply can't wait to open the doors to our taproom again, after what has been a heart-breaking time for the hospitality industry. 
It's set us back in our ambitions, so for now they are more modest: continuing to release new sakes and to build the taproom further with a food offering to complement the sake drinking. Beyond that, we can dream of a second site…