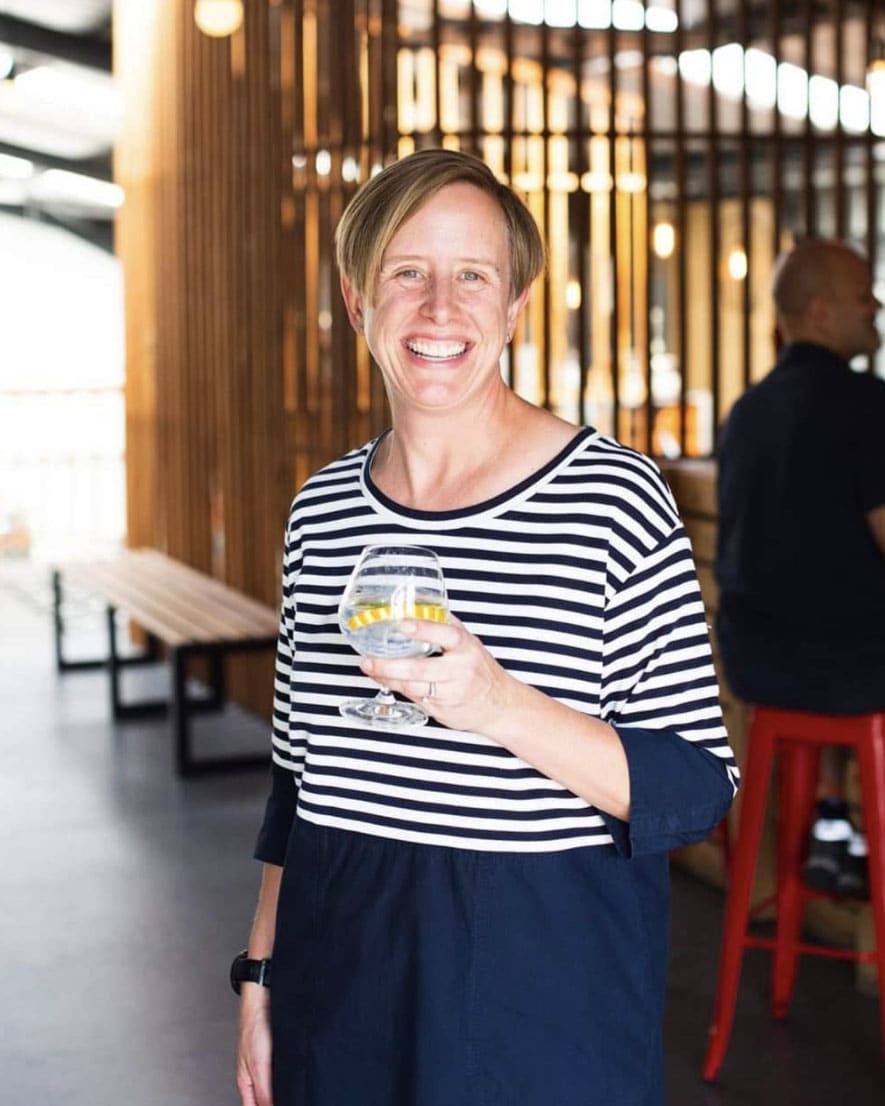 Thinking back to the early days of  Hope (then Hope on Hopkins), do you remember when and what it was like when you completed your first batch of finished gin? 
Wow – it was such a rollercoaster of a journey. We realise now how naïve we were and just how little we knew! We had a romantic idea of what it was to own and run a distillery and we were so exhilarated to finally get that first bottle on shelf. 
How many trials had you done to get to that point?
We had done many, many trial batches by that point, as we had plenty of time to experiment because it took us 18 months of bureaucracy to get our production licence.
South Africa's gin market is interesting in that it's diverse, growing and developing a distinct identity through its use of native botanicals. Do you think that upward trend will continue, will it plateau or where do you think it's heading in the next few years?
The South African market has boomed and shows no signs of slowing down, but that said, there are now so many brands that the pie has been spread very thinly… Distillers have embraced native botanicals, which makes for interesting and unusual gins. 
The industry has been hit hard by the Covid-related lockdowns (alcohol sales were completely banned for much of 2020), but things are starting to normalise and hopefully by 2022 things will be on the up again.
Before we talk all things Hope Gin, we'd love to explore a little more about the contract work that you do for others. You produce many other great SA gins (Bloedlemoen, Musgrave, Southern Cross, Amari to name a few) but was third party distilling always part of your plan and where did it all begin?
It wasn't part of our original plan, but we were approached by Simone of Musgrave Gin before we got our distilling licence. The Haughtons from Beacon Commodities were visiting us at the time and they encouraged us to talk to Thames Distillers about contract distilling. 
We soon realised that it made complete sense: it helped cover our overheads and allowed us to be instrumental in developing the local market (which was very small back then).
From a distiller's perspective, making a gin for someone else is an interesting challenge. You have to compromise in some areas but the collaborative process always brings new and interesting ideas – what's been your highlight and the conversely, the biggest challenge with it?
One of the most exciting aspects of gin distilling is playing with different botanicals – by designing gins for others, this allows us to do just that.  The highlight was working with one of our cult winemakers, who has an amazing palate. 
The challenge is that sometimes things don't work out: a fall-out between business partners in one brand that I really hoped would go places meant we only ever produced two batches of it.
Do you get nervous about how and what someone you've made a gin for is going to do in the way they bring it to market? The UK is rife with brands that hide who makes them and many base their identity over disingenuous claims - but all the ones you all make it very clear and uphold transparency values. That can't be by chance.  Is it something you deliberately handle when taking on a new contract?
We are very careful (fussy!) about who we work with and have turned down an awful lot of people.  But yes, we do get nervous as ultimately it's our reputation on the line and we have a purist attitude to gin. While we don't put specific requirements in place, we do ensure we have a handle on planned marketing and branding as well as brand values before we engage seriously with any new client.