Devil's Botany is just getting started but anything like that is years in the making. Let's track back a little first - When did you develop a passion for Absinthe and what drew you to it?
(AC)- Our curiosity for absinthe was first piqued after opening our cocktail bar in 2016. We were intrigued by the mystery that surrounded absinthe and the fact that it remained so widely misunderstood. After travelling to the Jura Mountains and meeting the clandestine distillers of Absinthe's birthplace, we became hooked and have worked to share our passion for absinthe ever since.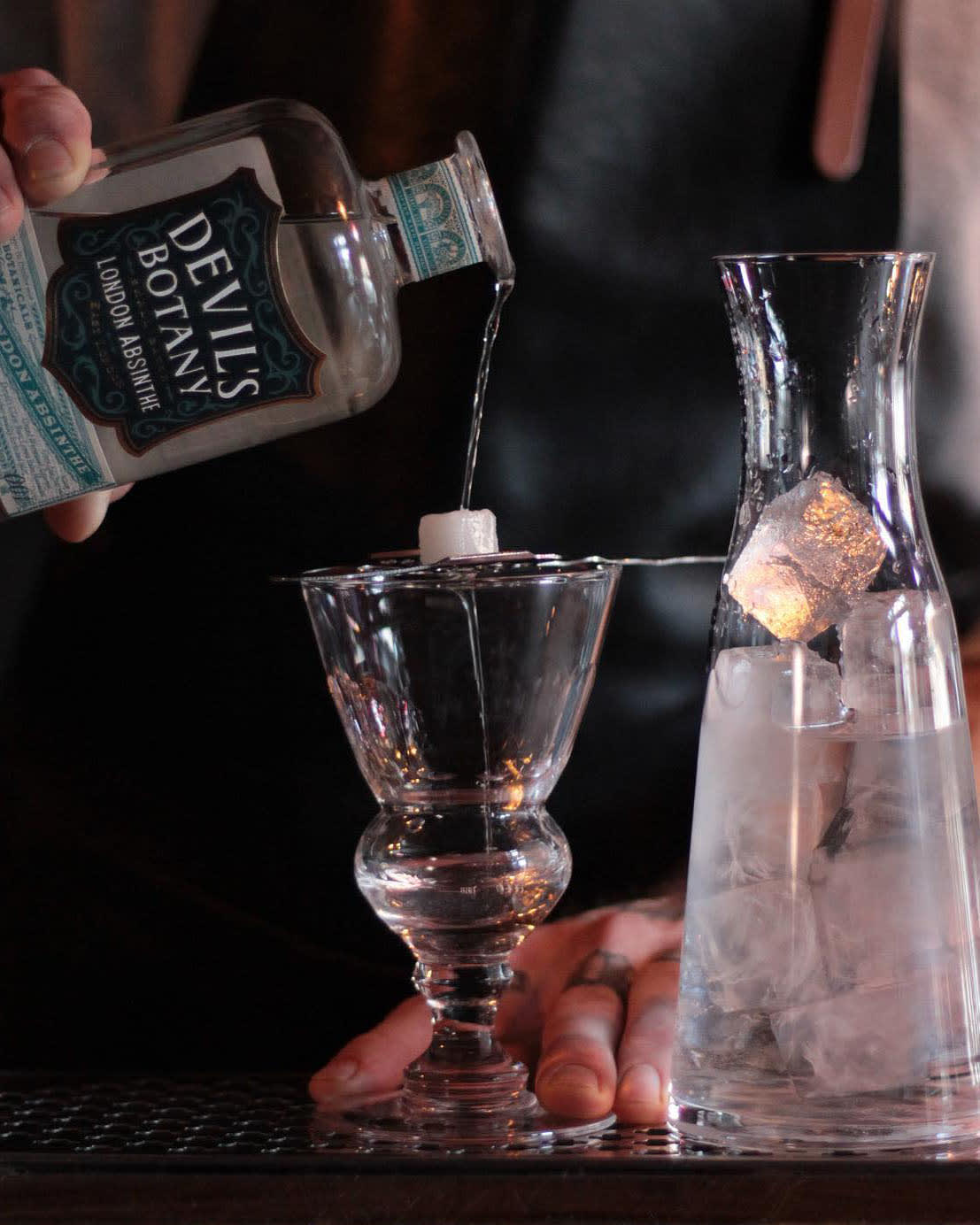 You've been a driving force behind not just opening the Absinthe Parlour & Cocktail Bar at The Last Tuesday Society in 2016 but building its extensive list of Absinthe. What's the most frequent preconception about Absinthe that you come across with guests?
(RE)- The most common preconceptions are that absinthe will make you hallucinate, that it's illegal and that it should be set on fire. 
All of these are definitely not true, although there's no denying its ability to spark a creative flame. 
We also find that people are apprehensive about trying absinthe due to it's high abv, but when diluted properly it can in-fact be no stronger than a good glass of wine. 
When did the journey into making spirits begin for you? 
(RE)- We started developing our recipe on a small 2.5L copper pot still in 2019 whilst studying for a distilling certification. After a year and a half of development, we took the leap of faith and upgraded to our 150L pot still in the midst of lockdown. That's when the real journey began!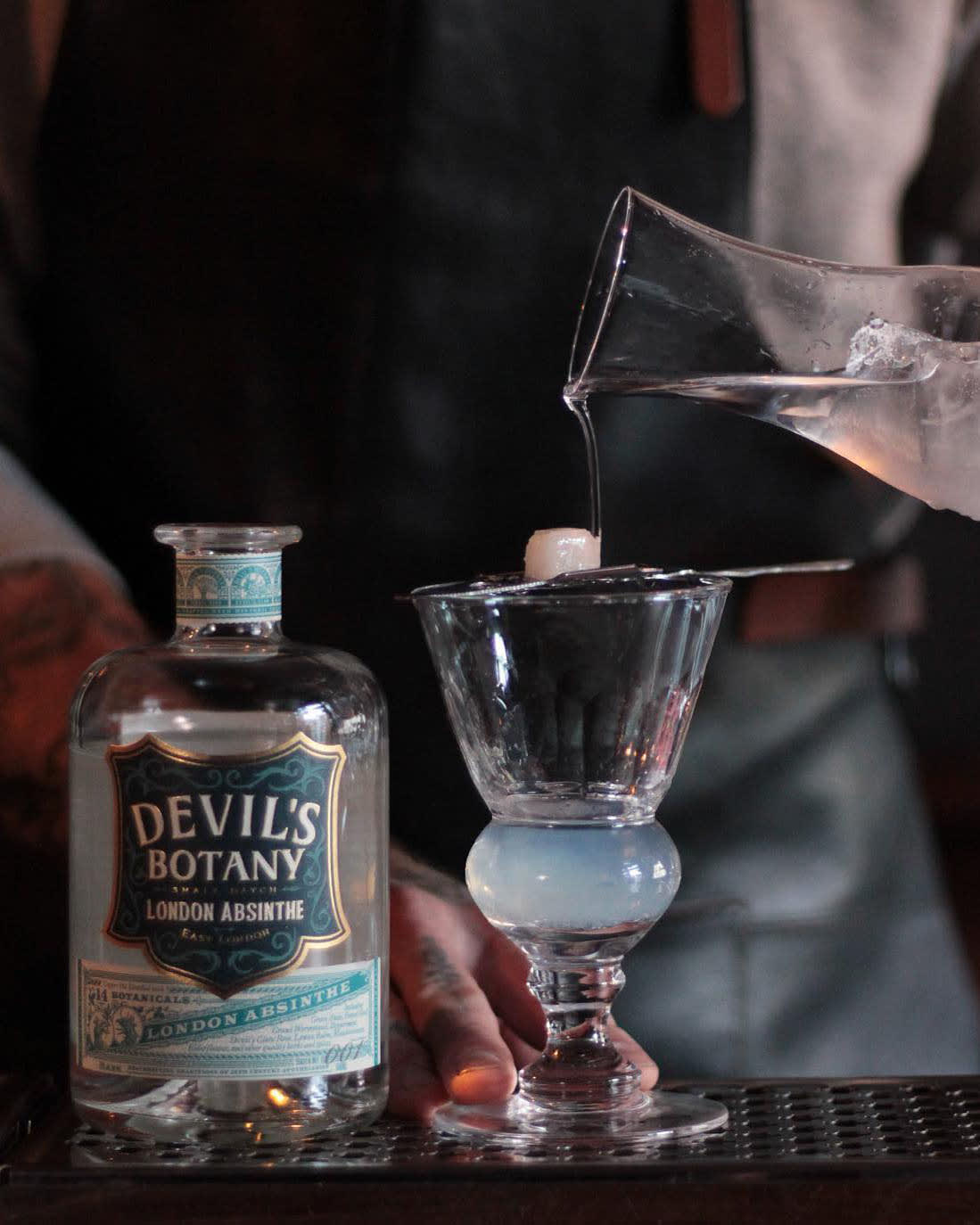 Is Devil's Botany separate to The Last Tuesday Society bar and museum, is it all one group, or just close synergies based on a close working relationship? 
(RE)- We started Devil's Botany as a separate venture to our bar at The Last Tuesday Society, but the two will always work very closely together. They are both driven by our passion for absinthe, and the peculiar collection of the Viktor Wynd Museum will always be an inspiring setting for a tipple or two. 
The distillery is located in Walthamstow, just a stone's throw away from our bar in Hackney.