You live and work in the heartlands of French perfume, an area famed for its fragrance history. That industry and culture has ebbed and flowed in relevance and influence over the years - What's the industry like down there today?
It remains extremely dynamic after all these years, especially since Grasse was listed by UNESCO for it's knowhow in the fragrance industry in 2018. Big players (Givaudan, IFF, Firmenich) and small  local companies are still here to keep this expertise up and running, and all the big houses such as Dior, Chanel, LVMH, still have a foot in Grasse. 
As well as the 44 North Master Distiller, you are a flavourist consultant and aromatician in the fragrance industry a lecturer at the University Côte d'Azur. What's that like and what does that actually involve day to day?
My expertise as a flavourist is around taste and smell. It helps me to imagine new spirits from botanicals and natural extracts. 
I share my day between production, formulation, tasting, giving lectures on flavours or master class to customers…It can be very different from one day to another, never boring in any case !
How big is the Comte de Grasse team and who does what?
We are still quite a small team, everyone does a bit of everything! The operations team at the distillery is very hands on, our office manager can sometimes go and pick up botanicals whilst our founder, Bhagath Reddy, is helping us bottle. We have a sales team in-house who work closely with our marketing team on events, partnerships, etc. Last but not least, our PhD student Quentin works with us on ageing spirits.
There are a dozen primary botanicals in the gin, with others accentuating the profile. What was driving impression you wanted to capture in that core group?
We wanted to capture the essence of Grasse and of its terroir, so we chose local iconic fruits (bigarade, cade berries) and flowers (rose centifolia, helychrisum) to translate into smell and taste all the impressions you get when you visit the region : bright light, influence of the sea and coolness of the hills, floral and herbaceous notes when you wander around Grasse.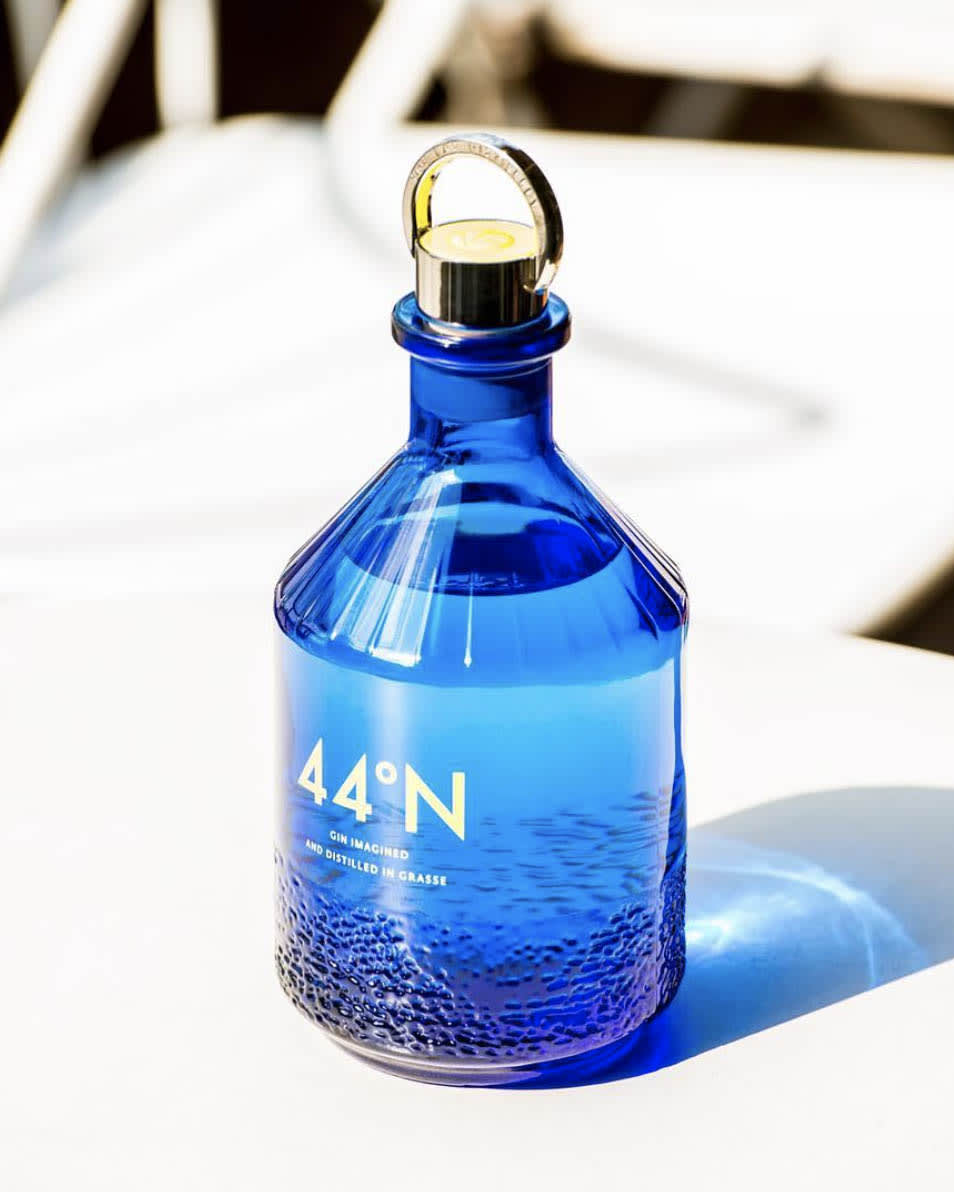 How did you decide what extraction technique to use for each botanical given you could use any of them to extract flavour in one way or another? Was it about yield or entirely flavour driven and about what notes you need from each?
It was more about getting a profile as true to Nature as possible. Ultrasonic maceration is a physical and quick way to extract most aromatic compounds from botanicals, at room temperature. Then distilling under vacuum enables us to work at rather low temperature (55°C), keeping a fresh profile. Specific attention was brought to cuts for heads and tails. As we process all botanicals together, we did not want to compromise on any of them, given that each had its own range of extraction parameters.
You are one of only a couple of distilleries anywhere in the world to use Co2 extraction in the process of making a gin. Why do you use it as a method and what's the key benefits?
It is again a matter of getting an extract as true to the plant as possible. CO2 in supercritical state is an excellent solvent for some botanicals like spices and peppers. It is also a green and sustainable type of extraction.
The same is true with ultrasonic maturation, which is also remains a rarely used technique in the spirits industry. For those who don't know what it is, what allow you to do that you simply can't achieve with regular maceration?
Well, the process takes 45min and is similar to the flavour profile you can get with a 4 days steeping.