Let's start with a broad lens. For those who don't know about it; what is the Bourbon Women Association and how many members are there now?
The Bourbon Women Association was started 10 years ago by Peggy Noe Stevens, America's first woman Master Taster. When she left that position she felt there was a gap in communication between brands and women consumers, namely that whatever communication was happening was often misguided if it was happening at all. She started The Bourbon Women Association in 2011 with the goals of facilitating better conversations between women consumers and brands, giving women consumers a better environment in which to interact with their favourite spirits, and supporting women in the industry.
While we don't give out exact membership numbers because they change daily, we currently have members in 39 states and Australia as well as 13+ branches. Our membership has grown 40% since the start of the pandemic thanks largely to our virtual programming.
When did you first become involved and now as President, what are your main objectives over the next 18 months?
I became President in January of 2021. My main objective continues to be to recover from the pandemic and provide quality programming for our members. Strategy is constantly evolving, so even I am not privy to the how until it happens.
You've built a strong community over the years. However, the past two have been turbulent for all – how has this affected you and your mission to empower drinkers and foster deeper relationships?
The Bourbon Women Association pivoted rather gracefully to virtual programming even before I came on board, and it turned out to be a silver lining for the organisation. We found we were able to reach more of our members who were not in physical proximity to a branch. So just by continuing the conversation our membership has grown.
The pandemic impacted producers in many ways, and very differently depending on the scale they operate and the state they are based in. Most of it was difficult, but is there a silver lining to emerge out it? 
It's hard to call it a silver lining when there were so many who lost everything or experienced major setbacks. As a whole, the industry continued to operate and grow, but it wasn't just the pandemic factoring in. 
The trade war, which has only just ended, impacted producers more than anything. There were producers who were on the cusp of opening up sales in the European market who were suddenly left with EU regulation bottles they had no use for. 
In addition to that, the shipping and logistics side of things has been problematic for a while, and the pandemic certainly did nothing to help that situation. The larger producers are generally doing fine, but the smaller ones are teetering.
Pioneers, producers, consumers - women have always been such a big part of the spirits industry. In your opinion, why has it taken so long for that to be more widely recognised?
Some things you have to put the extra effort into looking for. 
Within the industry, women and people of colour have always played a large part in various roles. Industry folks know this. But as the craft industry has taken off, ownership and leadership has become whiter and more male. It just so happens that people started looking at this industry as it was growing and becoming less diverse, and there are many industry leaders working very hard to support not just more recognition of the women and people of colour in the industry historically, but also more opportunities for women and people of colour to work in the industry as it continues to grow.
Any further reading that you would recommend?
I started a series on The Bourbon Women Association's blog called Meet the Makers earlier this year to highlight women in various roles in the global brown water industry out of frustration that women in the industry was seemingly a secret. 
I am close to a year's worth of interviews and there are no signs it is slowing down any time soon.
I recommend reading Mallory O'Meara's Girly Drinks for more on the history of women in beverage alcohol.
There's so much data that points to women being the ones who carry out a majority of whisky purchases, and yet in terms of brand marketing, companies have been slow to respond to that. At what point is the issue not with drinkers' attitudes but with retailers and brands who fail to cater to their audience. Or is there still a need for both to evolve?
For the most part brands and retailers know this, but it's a matter of front lines education more than anything. I cannot tell you how often I still walk into a store these days to purchase cigar accessories and/or whiskey and the clerks will have entire conversations with my husband, as though I merely came in to carry and purchase HIS stuff. 
Within the industry, though, I can honestly say that the majority of people have been warm and welcoming to me and will often go out of their way to ensure that my perspective is included in conversations.
What's the most useful thing that companies can do to be more inclusive and promote better equality?
The single best thing that companies can do to be more inclusive and promote better equality is to be inclusive and diverse. Read that again. If you can't be more diverse, at least be welcoming to a diverse group of people. Don't typecast people. Be open and honest and easy to talk to. Be approachable. Let people like what they like.
It feels like we are in a new golden age for Bourbon and American Whiskey – what are the trends that are picking up traction at the moment?
American Single Malt Whiskey is probably my favourite category right now outside of Bourbon. It has been amazing watching new brands find identities based on their love of Kentucky Bourbon that were not trying to be Kentucky Bourbon. American Single Malt Whiskey gives craft producers a wide latitude to choose how to express their regional or philosophical take on the category.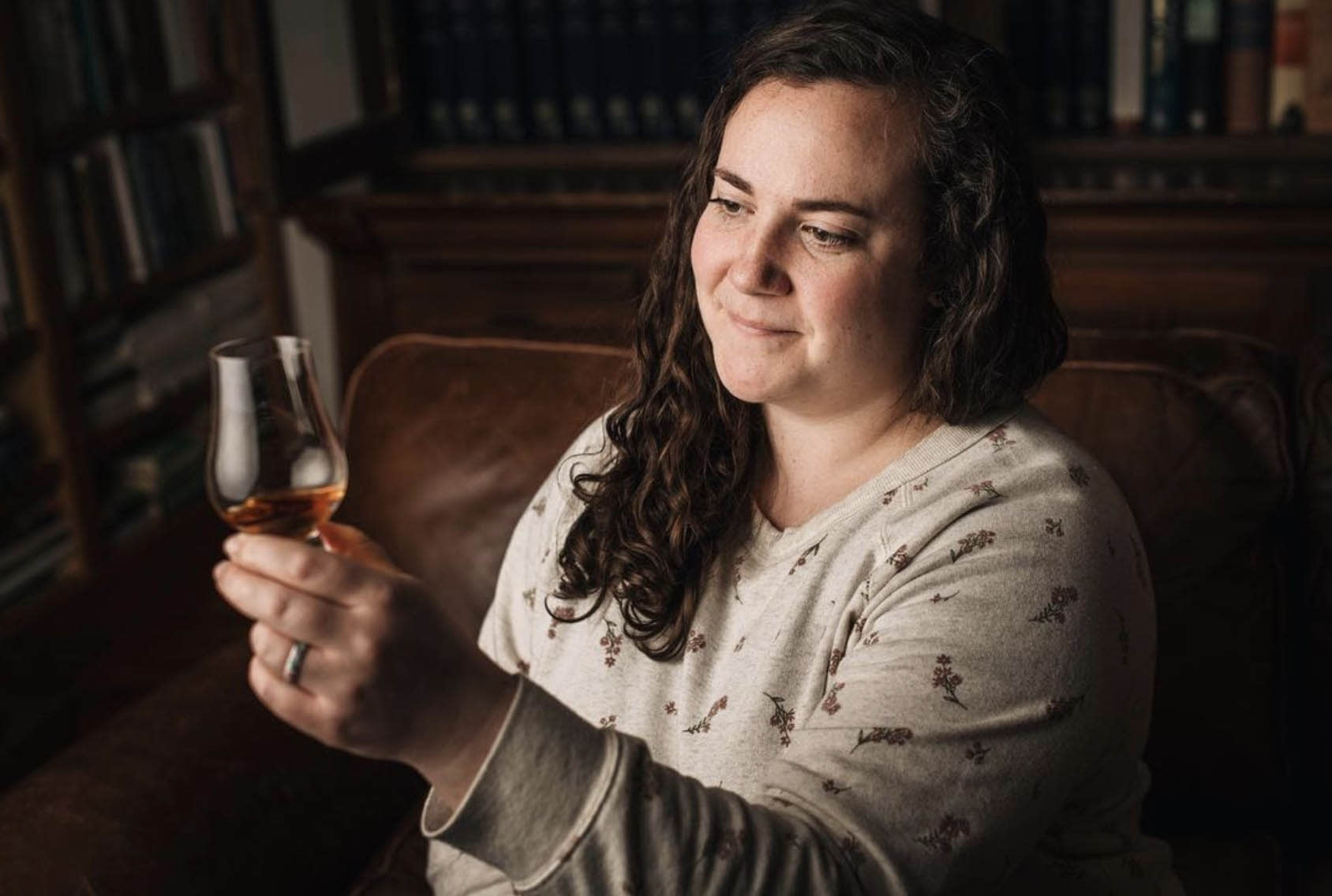 Who do you feel is really innovating within Bourbon and what are doing that's so ground-breaking? 
Aside from all the American Single Malt producers who are doing wonderful things with the category, almost all brands are doing experimental whiskeys to determine what the next big thing might be. 
At Woodford Reserve they just released "Chocolate Whisper" which came from an experiment with chocolate malted barley that overpowered the following batch.  Lost Lantern Whiskey is showcasing craft distilleries that have been virtually unheard of by sourcing barrels from them. Jeptha Creed, Widow Jane, and Ironroot Republic are doing groundbreaking work with heirloom varietals of corn. I could go on an on.
What's coming up next for Bourbon Women?
We are planning some truly amazing virtual events to get us through the end of the year, including Judgement of Westland and a tasting with Laws Whiskey House, just to name a few. You don't have to be a member (or a woman) to attend our events, and we would love to have you!