Let's look back a little to begin - you began as a labeller when you first joined Boatyard Distillery. You've since moved up into your current role - What's the journey been like?
The journey has been a fantastic learning experience.  For me it started as a summer job. Labelling bottles by hand requires meticulous detail and patience more than anything.  Gradually you get immersed in the things that are going on around you. I loved watching the team in production and started to understand the equipment and stills and the different stages of nosing in each of the processes.  Then in 2019 I moved up into the head distiller role. The learning curve has been incredibly exciting. 
Which part of the job has been the most challenging part of that curve to wrap your mind for you so far?
Everything we do at Boatyard is about nosing and sensory evaluation. Memory is a crucial part of that and constantly testing and nosing each of the spirits so that we always get what we want and consistently. This muscle memory turns into everyday life for example when I walk into the still room, knowing what stage the distillation is at on that particular spirit before even getting to nose the spirit. 
Boatyard is growing so fast. What's it been like being part of booming young business and what's the biggest changes you've seen so far?
Boatyard is coming up to 5 years old in September and I've been lucky enough to be here for a lot of that. We've grown from having one small production still to having two hybrids, a copper Alembic still and more recently a small rotavapor which is our experimental toy where I get to play around with some pretty amazing ingredients. The team has more than trebled in size in my time too. 
Let's talk Gin - in your flagship expression, Boatyard Double Gin, what does the 'double' term mean?
We're purists at heart. We use juniper at the start and the very end of the process to inject more Juniper flavour in there. 
In reality this means Juniper in the pot for the maceration time of 18 hours and then distillation. We then have column refinement plates to tweak and balance the flavours out. Then right at the end of the distillation in the botanical basket we are forcing vapour through this very compact tight packing of juniper.  This pressure point picks up a lot of intense juniper oils right at the end of the process.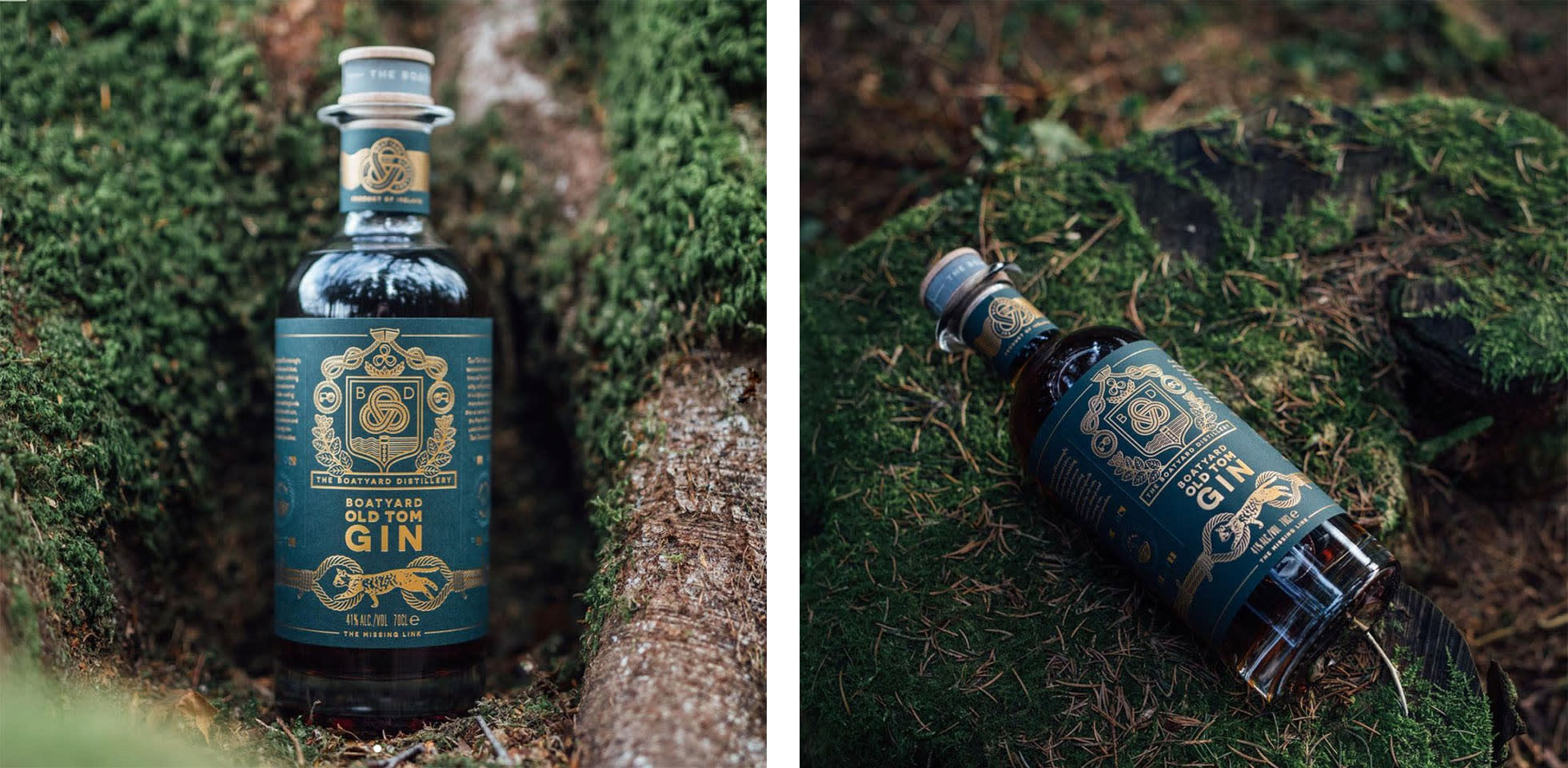 You age your Old Tom in hand-picked first-fill Pedro Ximénez sherry casks, as well as add actual sherry post distillation. What was the idea behind that and what does it bring to the gin?
We managed to get hold of these amazing first fill Pedro Ximenez sherry barrels. They give a lovely, raisiny intensity and rich mahogany colour to the spirit. For the gin distillation I played down the citrus and juniper a touch to let the flavours integrate. Then at the end of the process I add in 5% Pedro Ximenez sherry. This adds the perfect amount of natural sweetness and just lifts the mouthfeel. 
It gives a real "sink into the sofa" style drinking experience. 
We agree! Where do you see Gin as a category going over the next few years and in particular, Gin on the island of Ireland?
The Irish gin category has grown dramatically in the last few years.  It's been fantastic to see the amount of innovation and really amazing liquid coming from here.  The Food Safety Authority of Ireland has even taken a progressive approach above anywhere else in the world to protect the category and issue guidelines for labelling to make sure what is on the label is in the bottle. 
It certainly seems like it's evolving at pace. What's the best advice you've been given as a distiller?
Time and patience is everything.  Flavour profiles can change dramatically in any liquid with time, just even resting. For me to evaluate anything I do need to go back and look at the liquid constantly with fresh palate and senses. And always with an open mind.
As a maker yourself, who do you look towards for inspiration?
Brendan Carty at Killowen Distillery is making some very fine liquid this is really top end.  I also love Woodlab Distillery in Moira and their intense application of science and unusual techniques to make their spirits.   
You are young professional who has managed to find a path into the spirits industry, but do you think that there are enough opportunities and support out there for those looking to get into distilling as a career?
I very much believe practical hands on knowledge is a good approach into distilling.  I came into this journey as a labeller but it didn't take long before becoming completely immersed in the industry. To any would be distillers out there I would say to hold the dream but be patient with it. Great things don't happen overnight. 
Coming back to what you make - do you think there is a growing appreciation for Vodka as a category?
Vodka remains the largest selling volume spirit in Ireland. But it has a mixed history, from the flavoured variations of the 90's to the celebrity endorsement culture that followed.  I'm seeing more and more distilleries and brands now reverting back to what vodka truly is and the source ingredient of the spirit. This is very exciting as it holds true to a purist approach.  
When making vodka from scratch you really do have the ability to massively impact flavour without the addition of any flavourings or additives post distillation.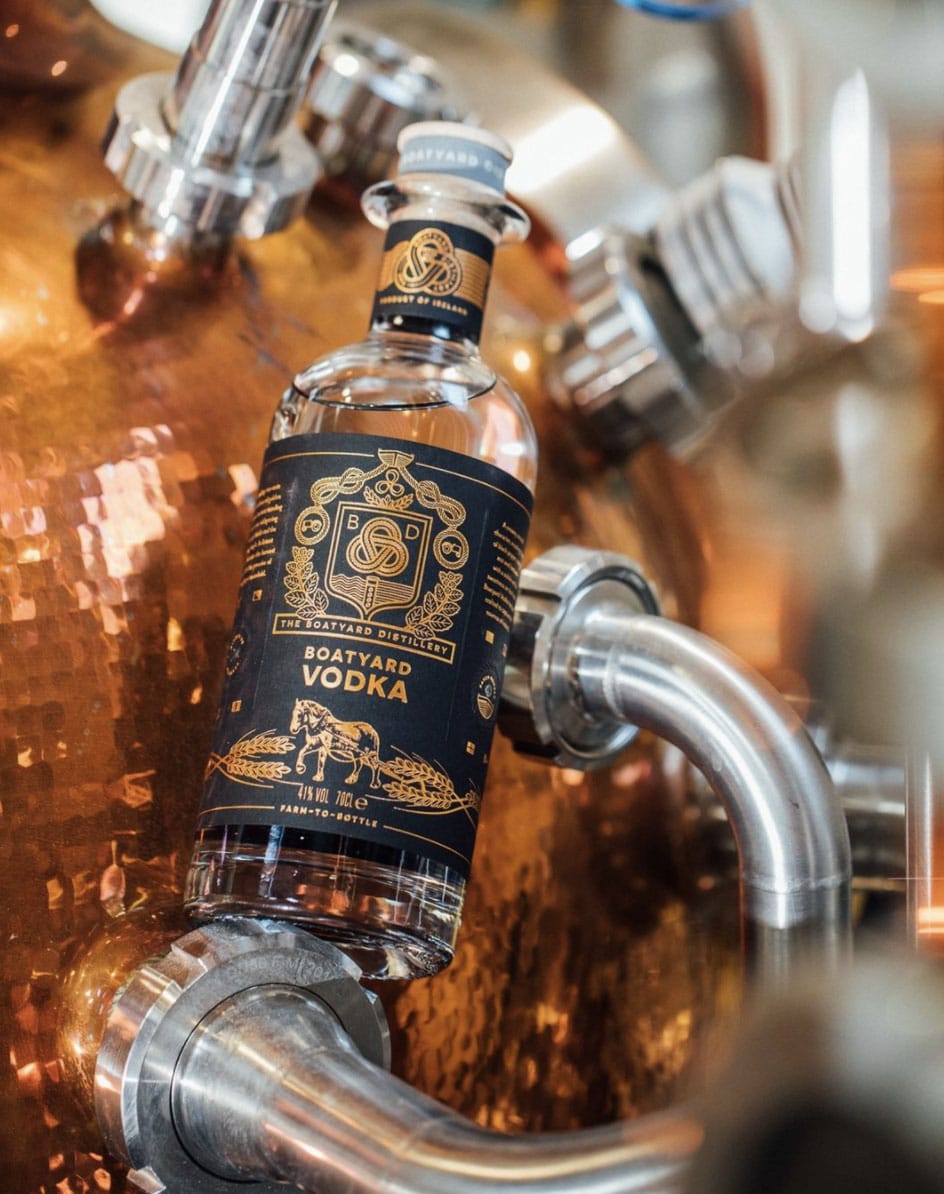 You ferment and distil Irish wheat from scratch in order to make yours. As the distiller, what's the trickiest part of making your vodka?
Our vodka is labour intensive, we mash around one third of a tonne of wheat per day. The trickiest part comes in managing the Champagne yeast as we don't control temperature it's all left for natural fermentation low and slow. This can provide some headaches and challenges under different weather conditions! 
We're using a poor yielding yeast without any additional enzymes or even sugars to supplement it, but for us the imperfections that emerge through the production process create character and definition.
What are you working on next, are there any plans for new spirits or new variants?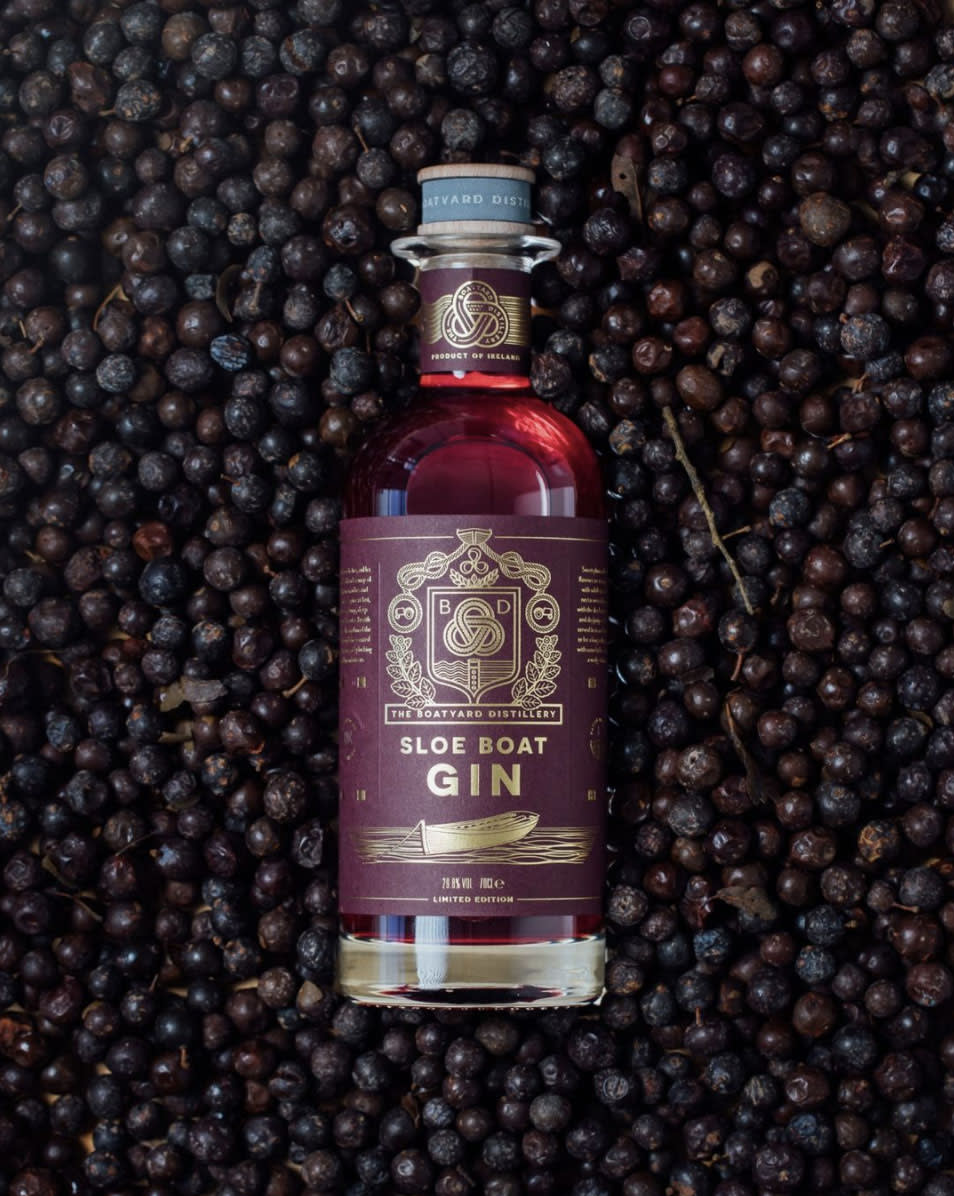 We have a new Sloe Boat Gin coming out which we're incredibly excited about. 
We tested the water last year with the first Sloe Gin in Ireland and we've worked hard to perfect it this year for this year's batch. 
We're using just the minimum amount of sugar to gently sweeten so as not to take away any of the flavour from the sloe berries. 
Sloe Boat Gin is an incredible addition for us and about as close to a pink gin as I'm willing to go!
Can't wait for that! Last but not least – what's your pick at the end of a workday? Cocktails, simple serves or are you over smelling spirits by that point so something else entirely?
Fridays at the distillery tend to finish on a small cocktail. But unfortunately we all have to drive as the distillery location is pretty rural.  Traditionally just a Corona to settle into the weekend does the trick. This quite often turns into a Gimlet cocktail using leftover limes we have at the distillery too…
You can follow Órlaith's journey and the latest from the team here: Boatyard Distillery