SB - Lets go all the way back! Do you remember what it was like when you transitioned from Proximo/Jose Cuervo and started Biggar & Leith – going from multinational to independent brand owner is quite a big shift… and what prompted you change lane?
EG - I suppose it was a big step, but I thought, what is the worse that could happen…and decided, the worst was not that bad in the big scheme of things?  What is exciting about the spirits business, is that there are success stories in the "new-to-world" brand arena from individuals or small companies.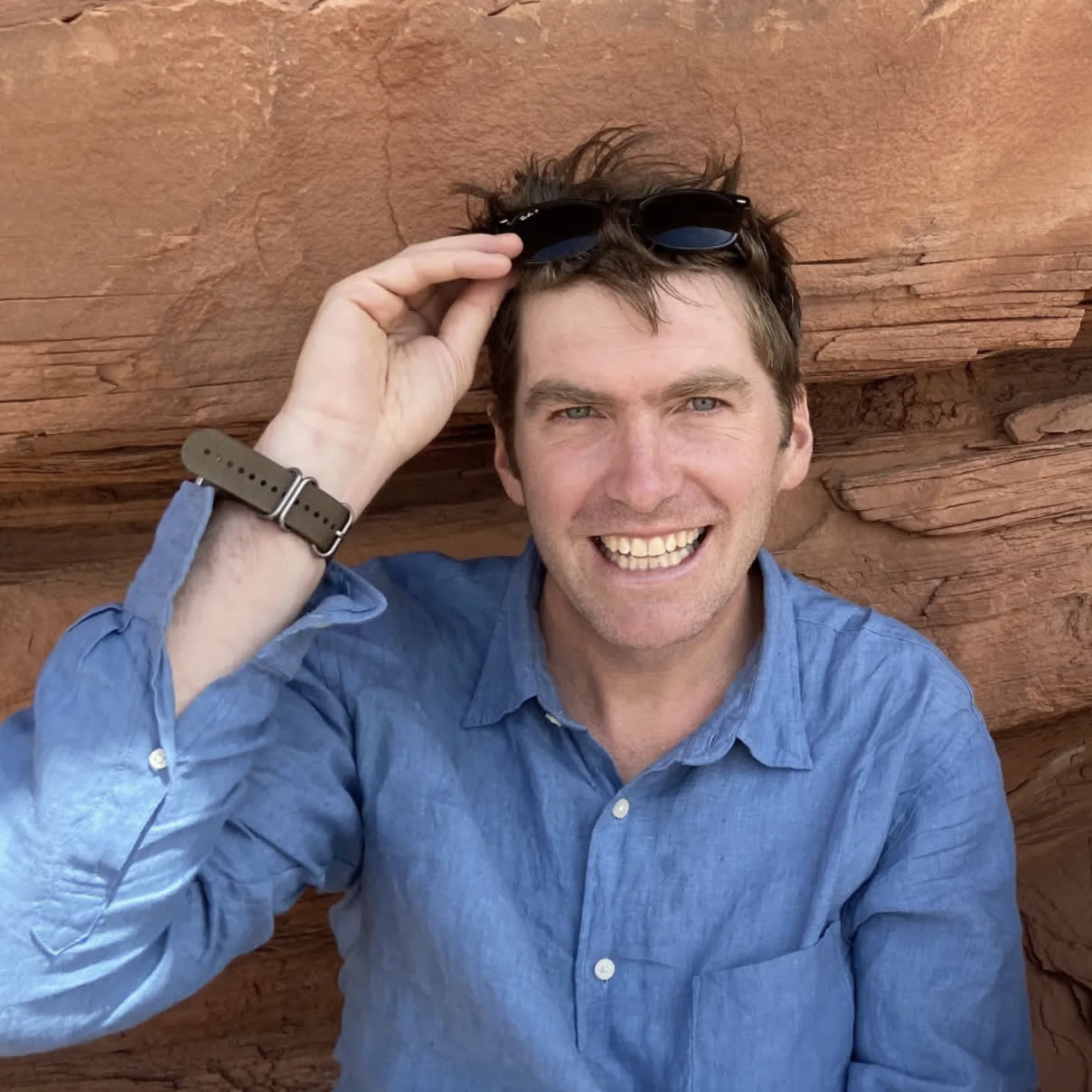 What was the steepest learning curve to overcome in those early days?
You learn to do everything yourself – really, everything apart from the Legal bits.  
Once you try doing everything yourself (accounting, logistics etc.), then you have two valuable bits of information – 1) what you are good at versus what you should pay people to do (accounting!) – 2) how much those things you pay people to do are worth paying for!
Since, you gone to launch many brands, one of which is highly successful. In terms of a process - when you create a brand, where do you start? 
My business partner, Mark Teasdale and I, work well together and have worked for a very long time.  We are each good at parts that the other is not good at. That helps!  There is no process – it just comes from thinking a lot, trying different ideas, and not worrying too much.
Where do you begin? Is it concept first or somewhere else link finding an angle on a category?
Always concept first!  We spend a lot of time on packaging – getting a pack that really, really tells an interesting story and is genuinely different from everything else. Everyone, including us, is guilty of being iterative – the trick, in my opinion is to be genuinely different and that is very hard.
While we don't think in "categories" (people drink brands, they don't drink categories, I suppose) – we do try and find a new angle to large sources of business.  To some people, "niche" means small and expensive – to others, "niche" means unsuccessful.
You've then got to find the right partners to produce the liquid which must shape things no?
There are some amazing distilleries and bottlers out there – who are brilliant.  We partner with those people.  We focus on what we are good at, and they focus on what they are good at.
You've worked with some amazing producers across the range of brands you have – what do you look for when seeking out a distillery? 
We are always very transparent with our marketing about where the products are made, by whom etc – and never pretend or trick people.  We try to find producers that have interesting stories, are in interesting places (provenance) and are nice to work with – they want to build the brand with us.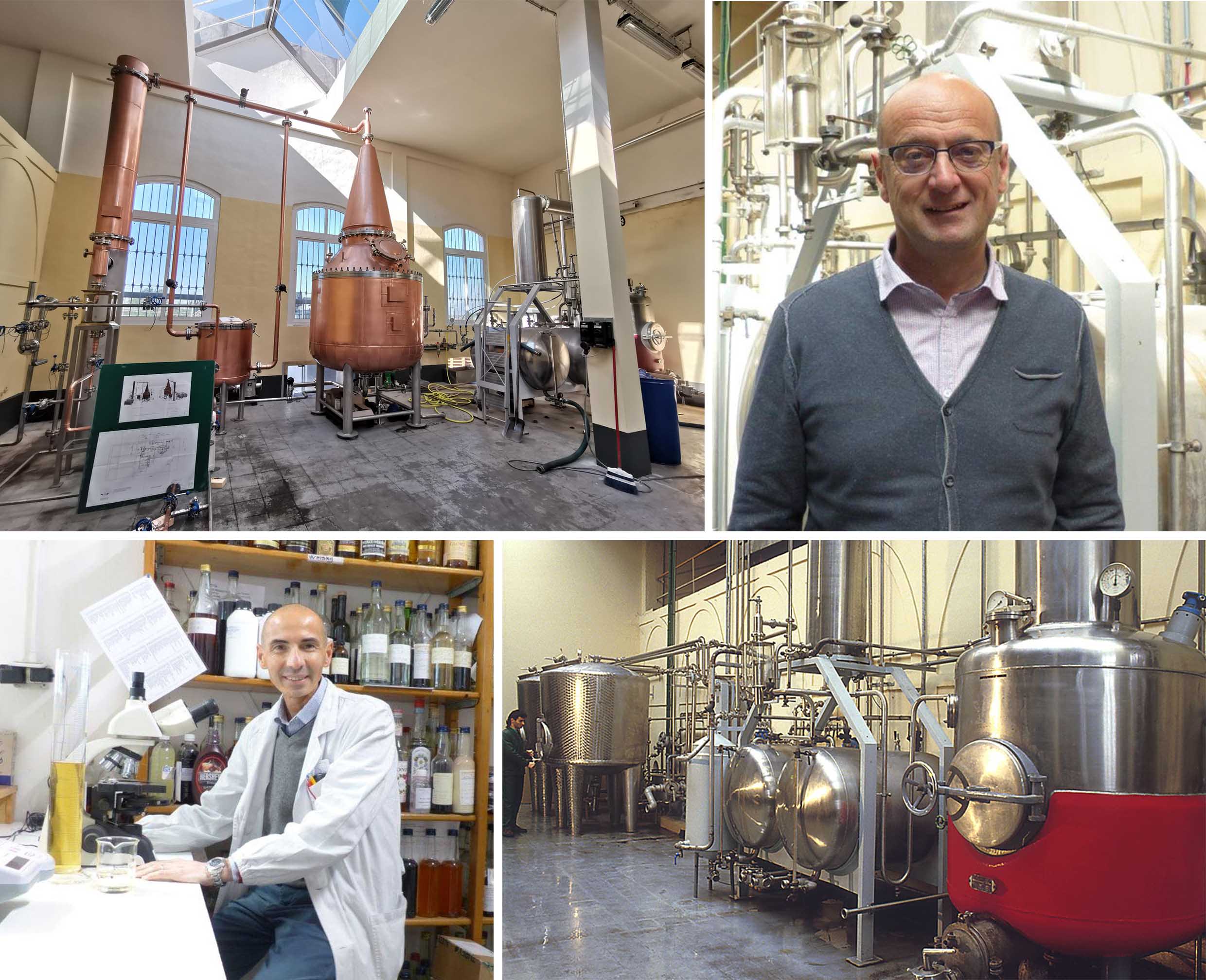 Early phases of growth are exiting, but it's also about evolution too. How do you go about testing a concept ahead of launch? 
Big companies will tell you, "first you must test in a focus group, then you must re-test, then you must perform a market test in a particular city, then roll out from there." We don't believe in focus groups for many reasons discussed by other people more clever than me.  We also believe that if you test a brand in a particular market, all you learn is that the brand works or does not work in that particular market – nothing more, nothing less.  I think the success comes from intuition.
As someone who's been through the process many times – what do you think is key for entrepreneurs to remember when developing an idea in the drinks industry?
Be different.  Can you take the product into a big liquor store and say "you must have this product because you don't have any others on your shelves that are the same." Spend the time and investment on making the packaging absolutely stunning.  Spirits bottles generally are on display in a bar or in a household – so make sure the owner would be proud to put it on display. Make sure the liquid is absolutely delicious.
No small task then! Malfy was a big project for you – what was the spark at that begun your road into Gin?
Gin is a really fun category and my business partner, Mark Teasdale, and I have always enjoyed working on it – with brands like Hendrick's (which Mark was a core part of the NPD in 1999) and Boodles Gin. 
You sold it to Pernod Ricard in 2019/20, which doesn't happen without a lot of conversations building up to an offer (and then the lawyers take over from there!). What was that journey like for you and how long did it take?
Pernod-Ricard, or specifically, The Gin Hub, have done an amazing job of building the best portfolio of gins – each with a different angle, position and provenance – Ki-No-Bi is super-deluxe, Monkey 47 is boutique and luxurious, Plymouth is proper and classic, Beefeater is world class mega brand.  I think Malfy brings the Gin Hub a very nice entry into the flavoured arena, and its Italian provenance makes it very appealing in lots of countries. 
It has been very fun and interesting working with the Pernod-Ricard team, and I think they are pleased with the performance of Malfy since they have taken it over.
Did you always have an exit strategy in mind for it – not necessarily building up to sell to a specific company, but a timeline or a stage of growth at which point you panned to hand over if the opportunity arose?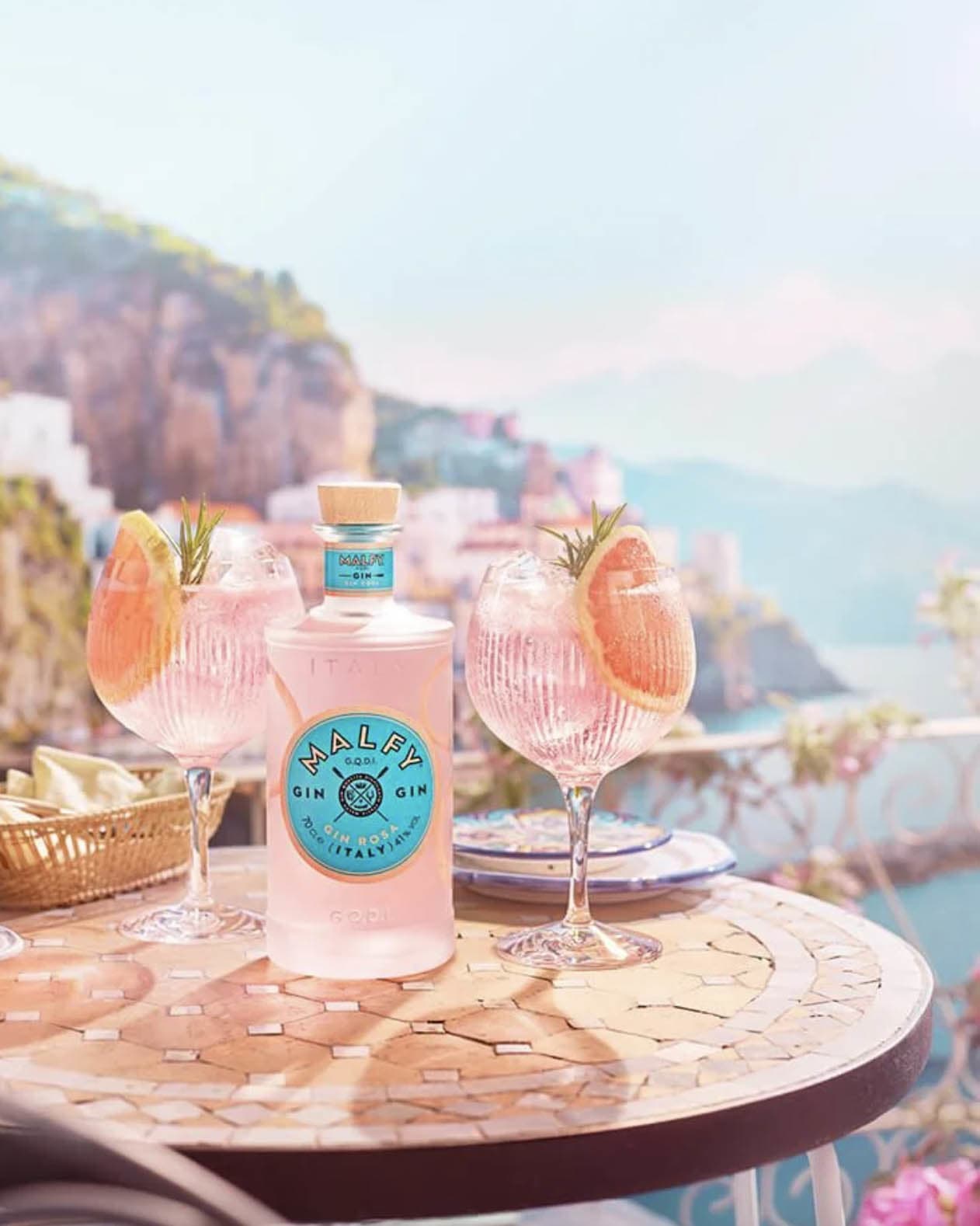 No, the motivation was not to sell the brand, but to try and make a success outside of the safety of a big company. 
To make the brand successful, of course you need a good idea and good brand, but the motivation comes from creating a network of great people who work on it and make it grow – from the designers, the packaging producers, the distilleries, the distribution network, the bars and restaurants – you have to really enjoy all these elements and work with people to make it a success.
Hot on everyone's lips today is your Aperitif range, Starlino. What excites you most about it and the response so far?
That is exciting to hear you say that it is hot on everyone's lips!  The Times wrote a piece recently where they said "Starlino is the new Aperol in town."…..that is certainly high praise.  The Aperitif/Vermouth category is dusty and tired – it used to be very popular but became commoditised – and it is fun to try and make Starlino a more simple, appealing entry within it. I don't think consumers have any understanding of what Aperitif or Vermouth means – I think they (the consumer) likes and is drawn to brands and enjoy the drink experience – eg. An Aperol Spritz or a Lillet Spritz.  
Starlino has delicious liquids, and is easy for the consumer to understand – and that is our goal.
There are three in your range, are you noticing regional differences in what is being adopted around the globe? The Arancione seems to be popping up all over the place in the UK.
In fact, we now have four! We added Elderflower to the line up – which I think will do very well.  It is absolutely delicious.  They all sell evenly.
Bars had a big focus on Amaro for a while, which seems to have receded a little, while the opposite a true for general drinkers who seem to be more curious than ever. What's the reception been like for Stambecco?
Very strong response so far – people have to try it – either on its own or in a cocktail – it is quite different to others with its Maraschino Cherry infusion. I love it on its own with ice.  Absolutely delicious.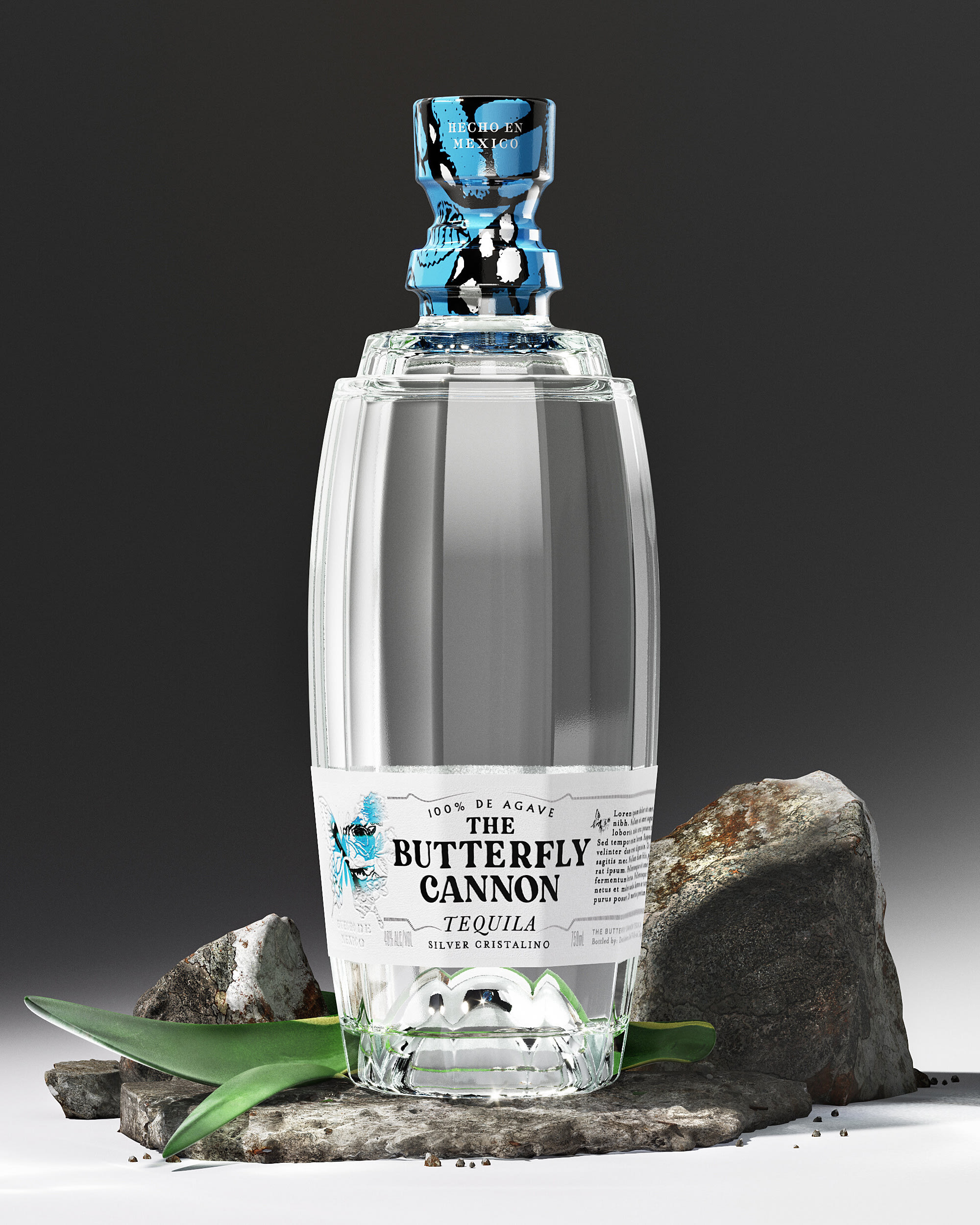 Last but not least - when is Butterfly Cannon coming to the UK!?
Butterfly Cannon Tequila landed from Mexico in the last few days.  I am very excited to see what the reaction will be.  We want to make a really refreshing, tequila experience with 100% Agave tequilas infused with natural ingredients – perfect with soda or tonic.
We also have recently launched The Gladstone Axe – a really fun blended Malt Scotch – and Firelli Hot Sauce from Italy. 
Lots of exciting stuff!