Based on the belief that business can be a force for good, the B Corporation movement, which originated in the United States in 2006, reached UK shores in 2015. But it was in March 2020 that the number of businesses applying for certification soared, making the UK one of the fastest growing - and now the second largest - B Corp community in the world. 
Then, just months after BrewDog (home to Lone Wolf Spirits) was certified in February 2021, a group of former employees published an open letter levelling accusations against the firm's business practices and the treatment of its employees. The allegations go to the very heart of what it is to be a B Corp.
Certified B Corps are companies that commit to balancing purpose and profit, and ones which aspire to benefit people, communities, and the planet. 
To achieve certification businesses have to demonstrate to B Lab (a non-profit organisation) that they meet a minimum Impact Score of 80/200 across five key areas: Governance, Workers, Community, Environment and Customers. 
Crucially, it is not an evaluation of an individual product but an assessment of "the overall positive impact of the company that stands behind it".
With its aggressive marketing strategy, BrewDog has constantly courted controversy since it was founded in 2007. However, it was the allegations made by former staff in June 2021 - including those of a "rotten culture", "toxic attitudes towards junior staff" and a "growth, at all costs" mentality - that hit the company where it hurt. It has also raised questions about the credibility of B Corp.
It's tempting to conclude that B Corp certification must be easy to achieve (and BrewDog's pursuit of it little more than a crass PR stunt) but that seems to be a long way from the truth. To date there are only three other spirits producers - Bruichladdich Distillers, Hattiers Rum and Sipsmith - who have attained UK B Corp status and all will attest to the notoriously challenging and "all-consuming process", as Philip Everett-Lyons, Founder/CEO of Hattiers Rum, put it. 
The certification process, which took Bruichladdich over a year, starts with the free-to-use B Impact Assessment (BIA); around 200 questions ranging from staff satisfaction and occupational health-and-safety programs to social and environmental impact. Questions are also tailored to individual industries so spirits companies who manufacture their product in-house will also be asked about, for example, their monitoring and managing of water resources. 
When the company meets the minimum 80 points required, the application can be submitted to B Lab who then request additional documentation to verify all claims made. Following that, businesses must meet the B Corp Legal requirement to amend their Articles of Association, pay a one-off submission fee of £250, annual certification fees of between £1000 to £5000 depending on the company's total revenue, and commit to re-certify every three years.
So, given the challenge - only about 1 in 3 that submit for certification will succeed - why bother? 
All early adopters received positive PR and plaudits for being among the first of their type to attain UK B Corp status, but for most there was more to it than that. 
According to Ellie Stirk, Sustainability Swan and Kaizen Coordinator at Sipsmith, they were keen to be "a driver of change in the wider spirits industry" and as a brand, they were already on the path to identify their purpose beyond profit when they came across B Corp in early 2019. They found it gave them a framework to assess the business and a baseline from which to work towards improved impact.
Current applicants, who are warned full verification may take up to two years, are told certified businesses have greater recruitment and investor appeal, but the sustainably-minded distilleries I spoke to echoed Sipsmith's sentiments. 
For North Uist Distillery Co. gaining B Corp status is less about perception and more about aligning the business to a set of values in which they strongly believe. Dr Russ Wakeham, Founder and CEO of Two Drifters Distillery, also cited the scale of his ambition and the benefit of setting the culture early in their journey. Like Sipsmith, he has found the BIA, and Sustainable Development Goals Action Manager, powerful tools to both highlight quick wins - such as setting up charitable donations - and also set longer term goals for the distillery.
While currently more brand-to-brand than consumer focused, many, like Aster Sadler - Forager and Founder at Wildjac Limited - hope that B Corp Certification will also help them reach customers who share their values. With supermarkets such as Waitrose and Ocado creating Certified B Corp virtual 'aisles', that certainly seems plausible too.
There are some challenges, including a lack of customisation for specific sectors - applicants cite frustration with B Corp failing to recognise that ethical banks won't lend to the alcohol industry. However, the certification seems to be very well regarded even by those who doubt it is the right fit for their company.
Will Edge, Greensand Ridge's Founder and Distiller, recognises B Corp as a valuable standard but feels that, as sole owner and decision maker, it isn't relevant to his business. "We should be able to communicate our ethos in other ways," Will says and, with environment, social and governance regulations, and mandatory reporting, likely to be introduced on a statutory basis, there is certainly an argument for companies to follow their own path.
Dr Abbie Neilson, Co-Founder and Director of Cooper King Distillery, agrees that distilleries could uphold the B Corp standards, to which they themselves are already closely aligned, without paying for certification. She also admits to being torn between long-term investment to obtain the B Corp logo and signal to customers that they operate responsibly and, instead, using the fees to plant more trees (to offset more CO2) in the short-term.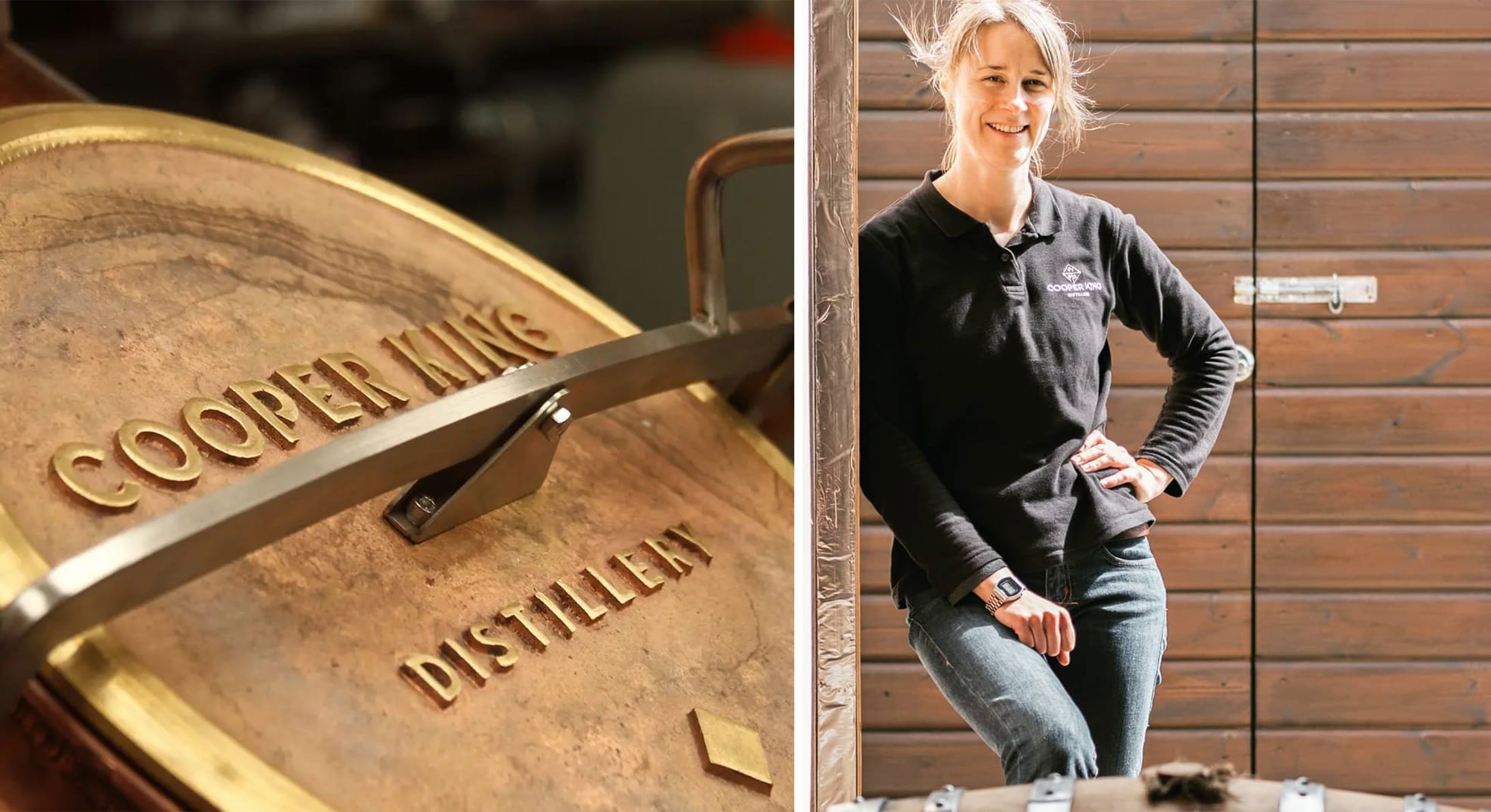 Cost isn't the only consideration. Companies often talk of protecting their mission into the future, but it is possible that pursuing increasingly divergent interests could result in directors being less accountable to individual groups and, therefore, more able to self-govern. And B Corp standards are not legally enforceable either, with neither a certified company's board, nor the company itself, liable for damages if it fails to meet them. 
Critics also argue that B Corp is too general and can assist greenwashing. Even B Lab UK Executive Director, Chris Turner, admits it is a great marketing tool. Speaking to thisismoney.co.uk he stated: "There's nothing wrong with it being a PR exercise if it's got the backing of being really robust and credible as a certification."
And therein lies the rub. Is the B Corp Certification robust and credible? The recertification process is likely to be integral to judging this, both in terms of whether or not companies choose to re-certify after three years, and also whether or not their scores show progress and increased impact when they do so. For many, the real test is in how B Lab handles the current accusations against BrewDog. 
Having concluded that the claims against Brewdog fall within the scope of their complaints process, B Lab have confirmed they will launch a full investigation, including a site review in early 2022. Decisions regarding the investigation will be made by B Lab's independent Standards Advisory Council and outcomes could include no further action, required remediation, or revocation of the certification. However, BrewDog will also have the opportunity to appeal any decision to B Lab's independent Board of Directors, whose decision is binding.
It is likely to be many months, if not years, before we can judge the reality of recertification and the outcomes of the investigation but, in both cases, transparency is key.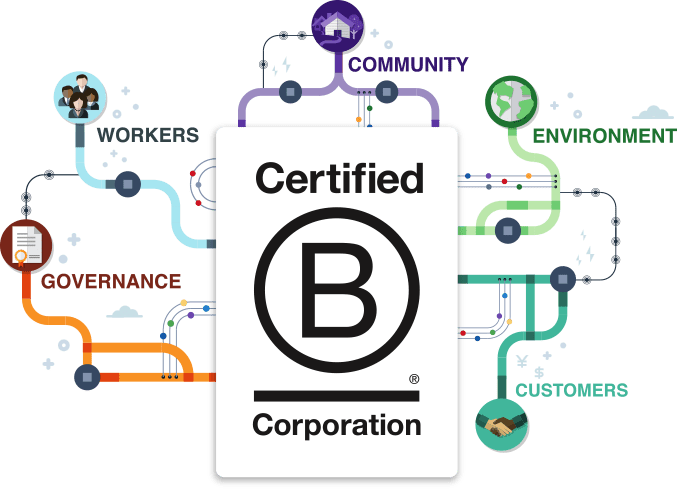 In the meantime, we all have a responsibility to act more sustainably. B Corp might not be perfect – but it's hard to criticise the aspiration. B Lab certainly needs to improve transparency, and ensure it upholds its own standards, but the movement also depends on the integrity of the businesses that are certified. 
B Corp may still be a relatively small player but, with enough growth, it could become a powerful force for true change. That is certainly part of the appeal for Jonny Easter, Conservation and Sustainability Manager at Warner's, who hopes to achieve accreditation and then "set up a movement of craft distillers within the B Corp community to share knowledge, collaborate on innovation and challenge accepted practices."
One Lone Wolf could well huff and puff and blow the B Corp house down, but - as the sustainability movement gathers pace - let's hope that more distillers subscribe to the ideals that it represents, with or without paying for the logo to prove it.