The spirits and cocktail world has suffered two large blows in recent months. First was the passing of Tomas Estes in April of this year. He was the co-owner of Ocho Tequila and Café Pacifico, a pioneer of agave spirits and an industry icon. The spirits world mourned an immeasurable loss with tributes pouring from industry media titles to personal social media posts – not many people, whether in person or via his osmosis-like enthusiasm for his trade, weren't moved by his passing.
Then only four months later, Douglas Ankrah, creator of the Pornstar Martini and unequivocally a pillar of support for numerous young bartenders died suddenly, leaving yet another gargantuan hole in the industry's history.
When two such titans of the spirits and cocktail industry are suddenly gone, it is only natural to reflect on the other giants of the industry and ask who may hold such status in the years to come.
Carrying the torch
There are, of course, no shortage of contenders – some making spirits, some championing categories, some helping others to make their drinks dreams come true. Two people whose names are synonymous with the former are Lance Winters, master distiller at America's St George Spirits, and Cameron Mackenzie, co-founder and distiller of Australia's Four Pillars Gin. For both men, the beginnings of their now revered spirits businesses were also the beginnings of their country's respective craft distilling scenes.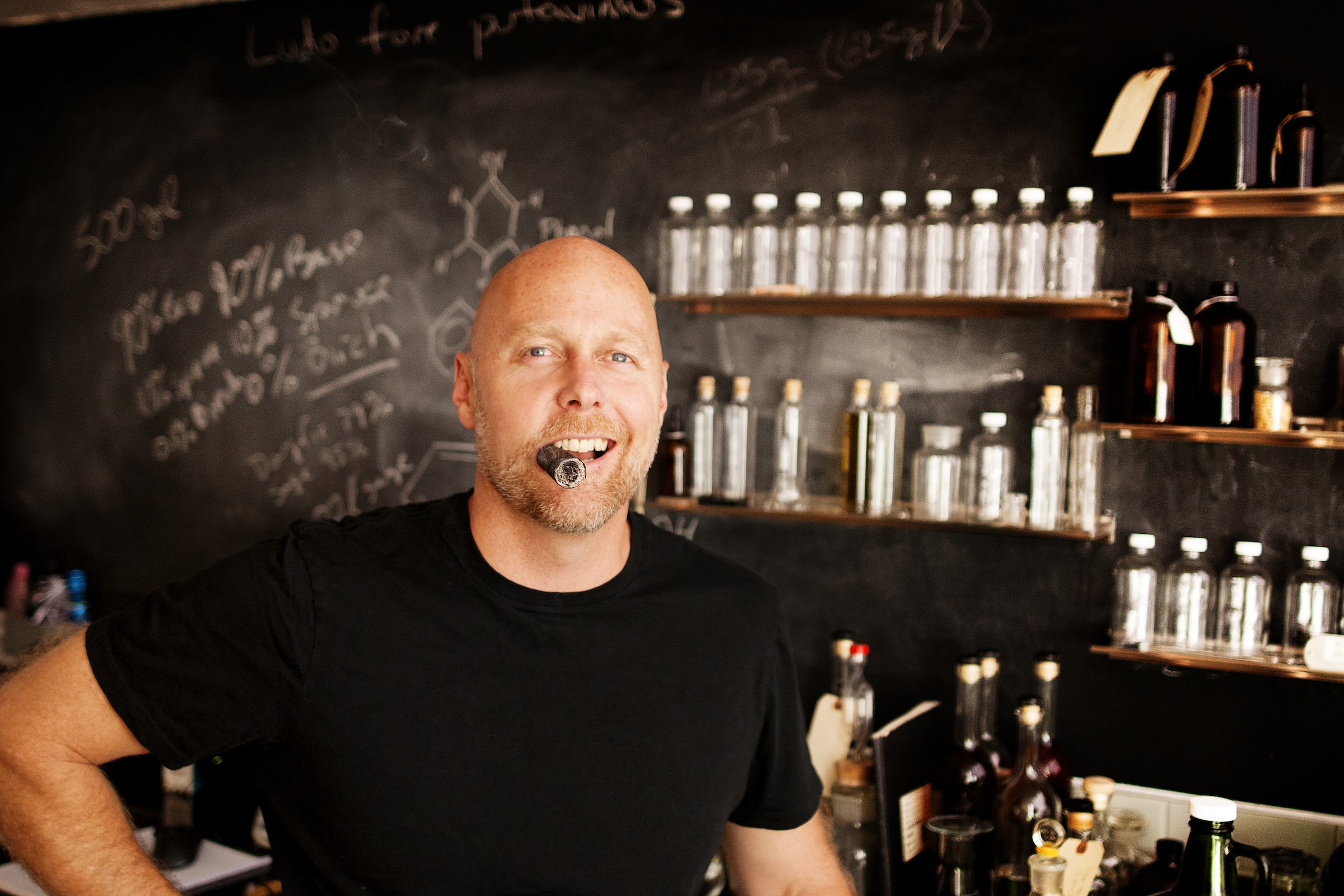 "When I got started at St. George Spirits, there were fewer than 10 craft distillers in the US," says Winters. "The 'industry' looked like a homebrewers club." When he arrived at St. George Spirits in 1996, Winters' goal was to make a new single malt whiskey. As a former brewer, he understood what more heavily roasted specialty malts could do for the flavour and aroma of a beer – so, he wanted to see if those characteristics would carry over through distillation. 
Where Winters came to distilling with a beer background, Mackenzie entered the world of spirits having spent 20 or so years working in the wine industry. 'Over time I moved away from getting my hands dirty and was a desk jockey - when actually I was always at my happiest dragging hoses and barrels," he explains of the start of his move from grape to grain. 
Having known Stuart Gregor (another of Four Pillars' co-founders) for years, and gin being their white spirit of choice, when Mackenzie wanted to get his hands dirty again, the idea of making a gin was born. After two years of setting it up, Four Pillars was established in 2013. 
When it comes to championing categories, you can't talk about agave spirits without talking to Megs Miller, global ambassador to Altos Tequila. "I have been working in agave spirits for 10 years and continue to push myself every day to gain more knowledge about the category," says Miller who recently moved to Mexico and is travelling around the country as much as possible to educate herself and share her knowledge with anyone who will listen. 
A supporter of making other people's dreams come true is Jamie Baxter, master distiller and consultant through his company Craft Distilling Services. Having been an integral part of the beginnings of award-winning Chase Distillery back in 2006, he has since gone on to work with names like Salcombe Gin, East London Liquor Company and City of London Distillery. "When I left [Chase] at the end of 2011, I realised there was nobody in the UK who had the experience of building small scale distilleries – but I did, so I set myself up as a consultant. It was really tough, but then the work started to come." On the day of our interview, Baxter had just completed his 50th distillery.
Forward thinkers
So, who were the giants Mackenzie, Baxter, Miller and Winters looked up (and continue to look up) to when they embarked on their ventures? For Miller, Tomas Estes, Julio Bermejo (the man behind the Tommy's Margarita) and Dre Masso (who opened Fam Bar in London where Miller was at the helm). 
When Mackenzie and co set up Four Pillars, with no big makers in Australia, they looked further afield to Beefeater's master distiller Desmond Payne and Leslie Gracie of Hendrick's Gin. "Those were the two titans and the two distillers who I looked to – I thought they were two extraordinary stories. One was a custodian and the other, well, I wouldn't exist without because Hendrick's changed the game, changed the style and dragged people back from vodka to gin." He also looked to the US, travelling for two-and-a-half weeks from LA to Portland, talking to distilleries and their proprietors like Don Poffenroth at Dry Fly Distilling – "Don was amazing, we spent three days there chatting and hanging out… the distillers [we visited] we all so open."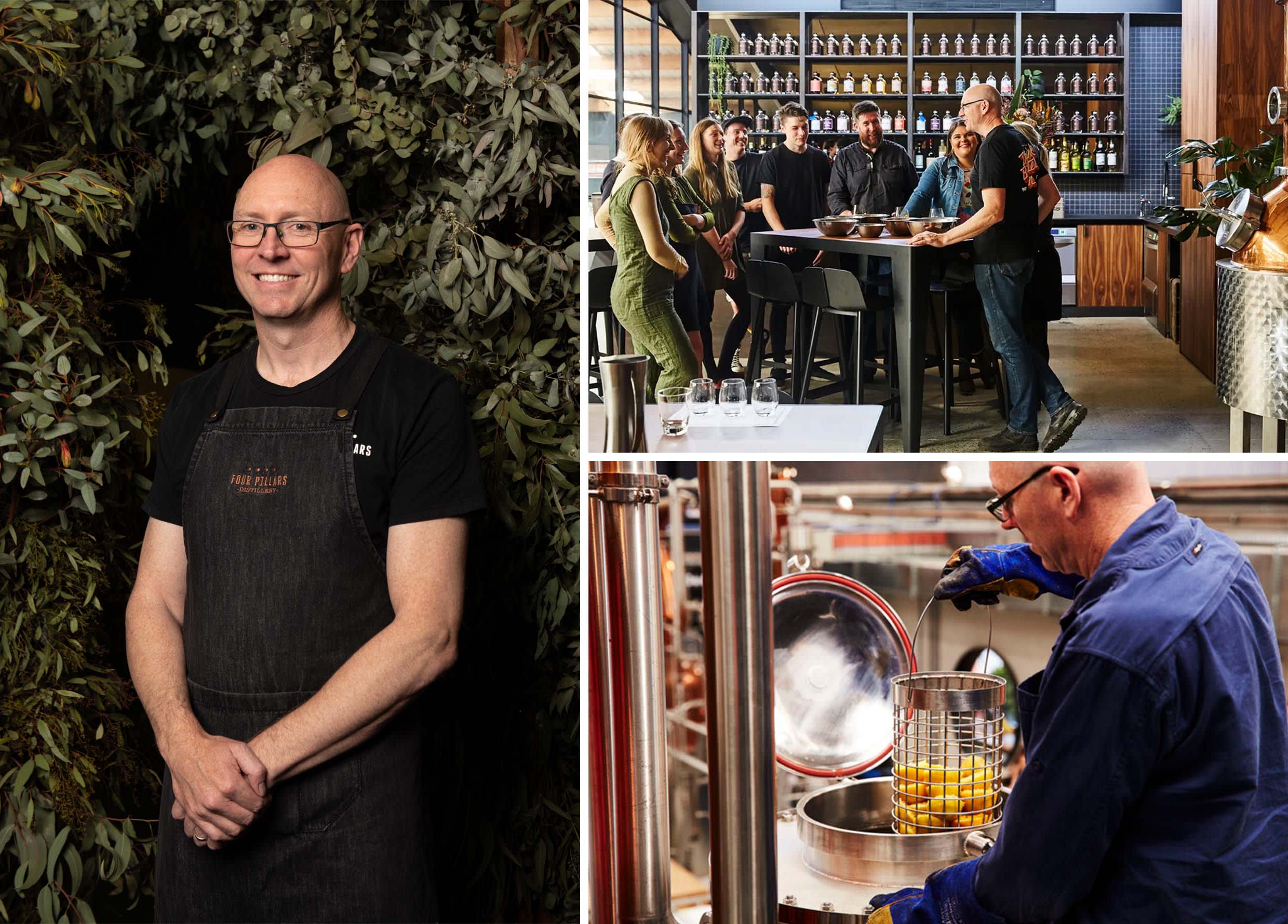 Baxter also took some time in the USA where Todd Leopold of Leopold Brothers in Colorado really made an impression. "It's incredible what he's done. He's put in his own floor malting house and has just built a three chamber still… he inspired me the most."
For Winters though, looking up to the titans when he started out wasn't a priority. "The members of the industry that I admired the most were people who were really at the fringe of the industry. They were the pioneers. Jörg Rupf, the founder of St. George Spirits and godfather of the entire US craft distilling movement is someone who I continue to look up to. At a time in the US when people were drinking wine coolers, he had the audacity to start a distillery that made a spirit that no one here could pronounce, and the tenacity to continue doing that."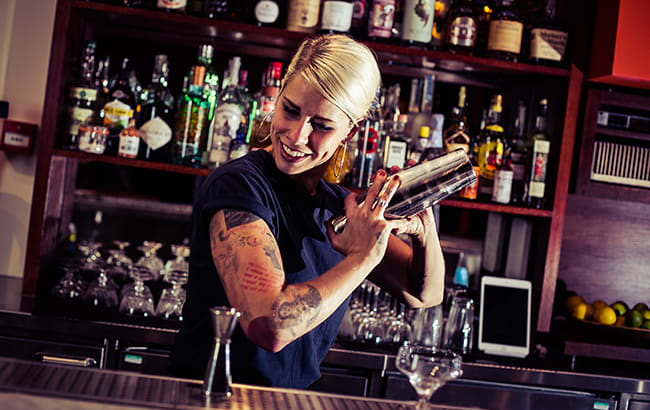 Continuing the story
So, how do this elite group feel about holding such a title? And what do they hope future drinks makers will have to inspire them? "When I showed up here, I had one goal: create a delicious new single malt whisky. I definitely achieved that goal," says Winters who hopes St George Spirits' philosophy to redefine categories has inspired other artisan distillers to blaze their own trails.
For Mackenzie, being seen as a titan is flattering, especially considering Four Pillars started in the back of a shed. He hopes to give future distillers the insight he was afforded during his time in the States – "we don't ever want to be the d*^heads that say no, if someone is starting a distillery we need to build that knowledge, we need that camaraderie" – while also instilling the importance of the slightly less sexy parts of the industry, like water, power requirements and safety "because we're consumed by botanicals, but our legacy is to encourage, change and innovate but stay true to the category."
Miller meanwhile sees figures like Sophie Decobecq of Calle 23, Gina Castillo of El Tequileno and Jesse Estes of Ocho Tequila as the wave of agave spirits pioneers leading the new guard, while for Baxter the methods of production being adopted by new makers is an exciting development in the world of craft distilling - "It's nice to see the industry growing up."