"Creating a whisky is a balance of art and science through flavour." So says Emma Walker, master blender at Johnnie Walker. The process of blending spirits – be they Whiskies, Rums, Cognacs – is a skill that ultimately comes down to an individual: their nose, their palate and their sensory memories. 
It's a balance of consistency and innovation; replicating those core liquids to the molecule, time and time again, while also allowing for individual fingerprints to be left on special releases and new products. Having just embarked on my first whisky infinity bottle (a method by which you add different whiskies to a bottle to make your own blend), my appreciation of the skill and precision needed to maintain the calibre of spirits under brands such as Mount Gay, Johnnie Walker and Hennessey has never been greater.
And when Trudiann Branker, Master Blender for Mount Gay, describes to me her morning routine, there is no doubt in my mind. "I start my morning very early, around 4:30am but I don't have a sip of coffee until I've done my first round of nosing and tasting, which typically means I'm not enjoying a coffee until about 11:30am. I try my best to stay away from anything that has a strong taste or smell, especially during those morning hours when my senses are awake and ready to work."
Branker has been at the helm of Mount Gay since 2019 and in that time, she is most proud of her first limited edition, the Master Blender Collection: Pot Still Rum. "This was the first expression I launched, which was a daunting task," she admits. "As reviews came in for it, I was instantly relieved to find that my first blend for Mount Gay was celebrated and now, has won quite a few awards." She's also redefined the rum brand's core range – something she sees as being her legacy. 
So, how do you embark on a career in blending?
Art meets science
When Emma Walker embarked on the world of blending, she came armed with a PhD in chemistry, setting her sights on Diageo: "I applied for a Project Scientist role and when I arrived for the interview the panel included Dr Jim Beveridge and Maureen Robinson (and other whisky superstars). It was then that I discovered you could be a Whisky Scientist." 
Since joining in 2008, Walker has working in the whisky team and production, learning about whisky flavour and blending, managing their quality labs, managing the Knockando Distillery and the whisky team, and now working with colleagues in innovation, marketing, the archive, inventory, distilling and maturation.
Where Walker came to the discipline through science, Julieann Fernandez-Thomson, master blender for Distell International and responsible for Bunnahabhain, Deanston, Tobermory and Ledaig malts and more, found her place in blending after a slightly less conventional journey. 
"I studied Forensic Science at university and thought I'd eventually join the police and go into crime scene investigation," she explains. However, it was a placement year at Chivas Brothers where her passion for whisky began. "I initially started working in the laboratory, but I was doing organoleptic testing too and it was my organoleptic skills and knowledge that allowed me to apply for a blending position."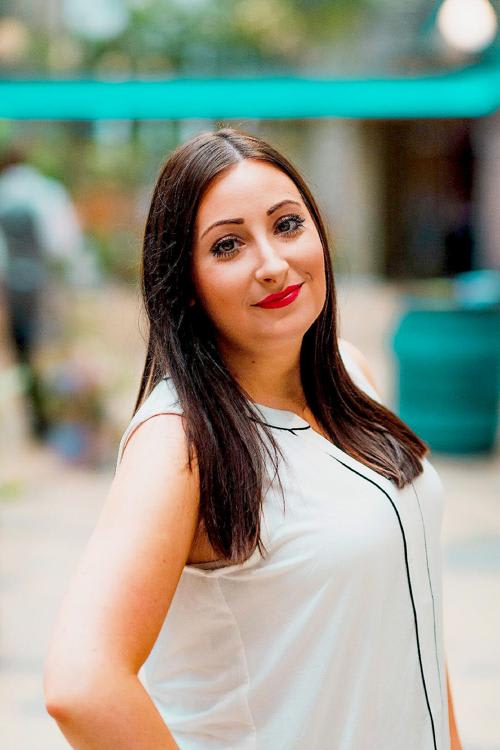 For Fernandez-Thomson, the profession of blending is a mixture of both art and science, with her scientific background lending itself to a methodical approach to blending and understanding flavours and congeners. There is space for creativity too though: "There are times when I think certain liquids or casks types will go together, but they don't, so it really is an art to find the perfect balance to get the best finished product."
Of course, as blenders become more and more familiar with their house liquids, their influence on their blends comes through their understanding of how flavour is created at each different distillery. They know what to expect through maturation and from maturing inventory, explains Walker, but sensory perception also plays its part – "we each bring our own experience, knowledge and memories to the whiskies we create."
For Branker though, despite admitting it's a very thin line, she leans more towards the artistic side of the discipline. "Obviously there are very scientific factors that come into play in the distillation, ageing and blending process. However, the art of it comes through with finding the nuances of aroma, taste and mouthfeel that each barrel imparts on the liquid and also what each extra hour, day or month does to that liquid… what I do is down to a fine-tuned interpretation of the Mount Gay style."
Living up to a legacy
When it comes to the idea of being part of a brand's legacy, Walker finds the idea of being part of a long line of whisky makers as daunting as it is exciting – phrases like 'standing on the shoulders of giants' is one that springs to her mind. While her and her team take inspiration from what's gone before, they are also continuously looking to the future. 
Fernandez-Thomson cites some of the people she's learnt her trade from such as Sandy Hyslop, master blender at Chivas Brothers, as well as the sensory panel at the Scotch Whisky Research Institute – "I did a lot of training with them which involved nosing and tasting which really helped build by knowledge and confidence," she says. A lot of her work now involves working on those core products from well- known brands, using what she's learned from previous blenders to keep those spirits consistent for customers. 
When Branker was training to be a master blender, her predecessor – Allen Smith – installed the concept of 'it's ready when it's ready' in her mind early on, a concept she believes to this day. "Aside from the importance of the barrels we use, time has the most significant impact on our blends at Mount Gay and is by far the most variable aspect of what we do," she explains. "With the warm ocean breeze of Barbados comes tropical ageing, something I closely watch with each blend. Unlike cooler climates, the heat in Barbados creates a much faster maturation process, and we have to keep very close tabs on our liquid to ensure we use each rum at the precise moment it's ready."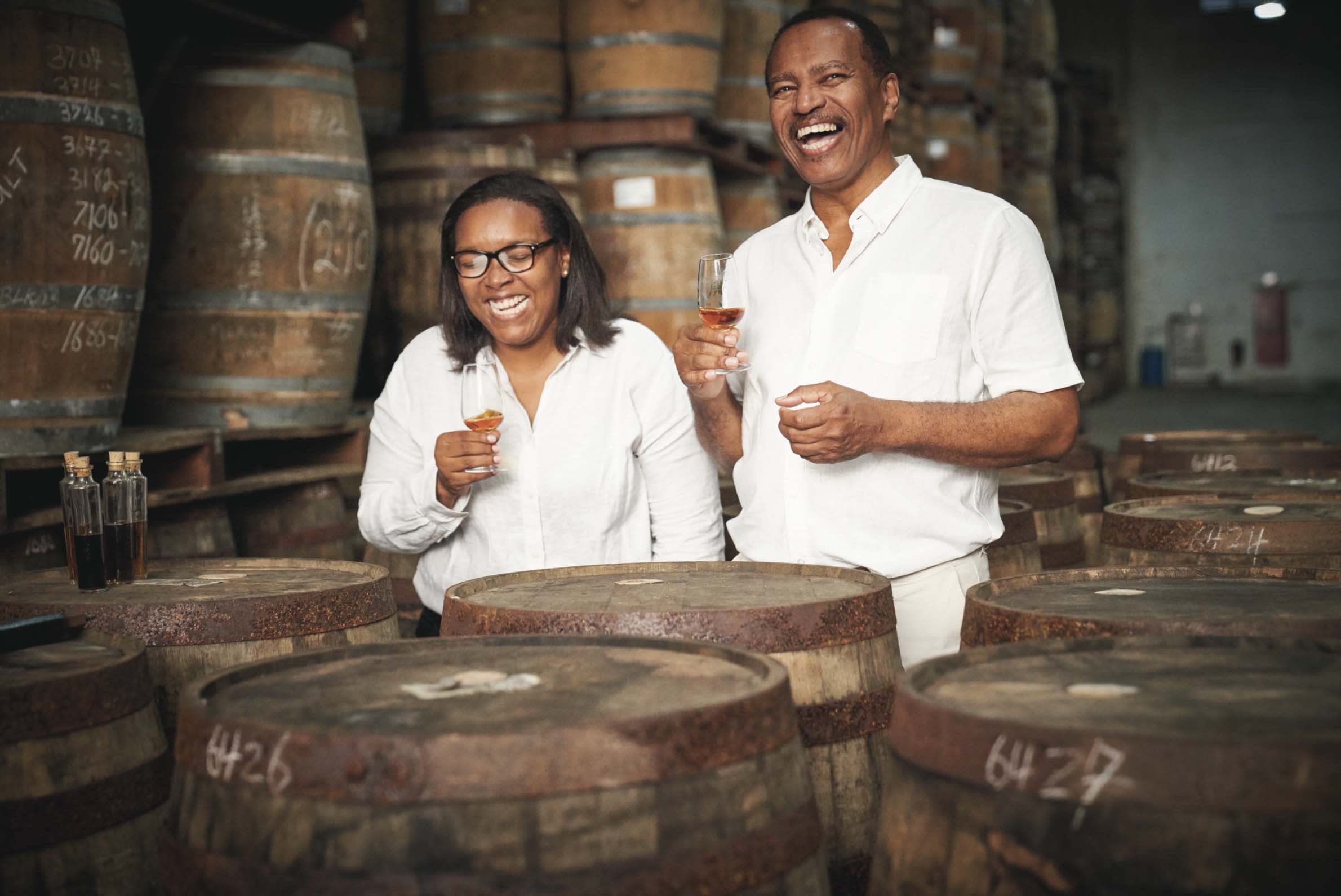 Passing one on
When it comes to passing on the torch, Walker and her team are more than aware that they are part of an astonishing whisky legacy, while also keen to bring their own individual experience and knowledge to add to it. Being part of a close-knit team also means giving people space to develop their own style and confidence, she asserts.
For Fernandez-Thomson, the best way to pass on experience is for someone to nose and taste alongside her when she's working on different liquids. "By nosing and tasting together we can talk about the different flavours – I like to use the Scotch Whisky flavour wheel to talk about different notes and explain where in the process these can come from." As long as she keeps Distell's core range as fantastic as they've always been, she says, she'll be happy for that to be her legacy.
Branker will also ensure the next master blender at Mount Gay works closely alongside her. Her suggested route? The one she took into the role: chemistry, distillation, brewing and quality assurance. "This is a role that takes years to learn to ensure the style stays consistent not only this year, but for the next 300 years." No pressure, then.