Mezcal is often billed as tequila's little brother, more as a reference to its popularity in consumer markets than the drink itself. The reality is that mezcal can be made with a wider selection of agave varieties and made in more areas of Mexico. It has a sense of terroir and in most instances, production is complex and costly. 
Gaby Moncada, Agave Spirits Ambassador for Speciality Brands explains "Mezcal and even a good tequila, take at least eight years to be created, it takes longer sometimes than a whisky or a cognac. I see some people still consider drinking them as shots, or just consider them too expensive when in reality it is worth remembering that a good mezcal should be never be cheap, because it simply can't be". 
David Shepherd, Brand Owner of Corte Vetusto Mezcal adds "True Artisanal and Ancestral production means a huge amount of effort for relatively little output. Espadin, the most common agave varietal used in Mezcal production, takes 8-10 years to reach maturity. Some agaves take up to 25 years. That's before we have even started production."
However, despite this and its emerging cult following in the UK, mezcal is still looking to shake off its association with its brother's late-night antics as a party shooter with the wider consumer. It's a shame really, considering everything that goes into it. The thing is, what else can you really expect when we've been doing both mezcal and tequila a disservice for years.
How many times have you heard someone refuse tequila? "Oh I just couldn't! I've got terrible memories of that stuff, awful! I must be allergic!" Hands up, I was once a guilty party. In my misspent youth, tequila was a dare of a drink for only the brave to endure. It was the goodnight slam, the last drink you remember before waking up to a world of regret. The punchline of most tall tales of a Friday night. Truth is - those jokes stick (and tarnish all agave spirits).
Though, as I learned in San Francisco three years ago, it shouldn't be that way. I had a lesson in tequila and mezcal from a bartender and enthusiast heralding from Mexico City. He opened my mind to sipping good quality tequila slowly with cumin salt and lemon, and to mezcal, with its evocative smoky profile, sipped slowly in-between cricket salt and a juicy, sweet segment of orange. Decent spirits are for sipping, after all. And, I learned that mezcal and tequila may be brothers, but they also had a lot of differences.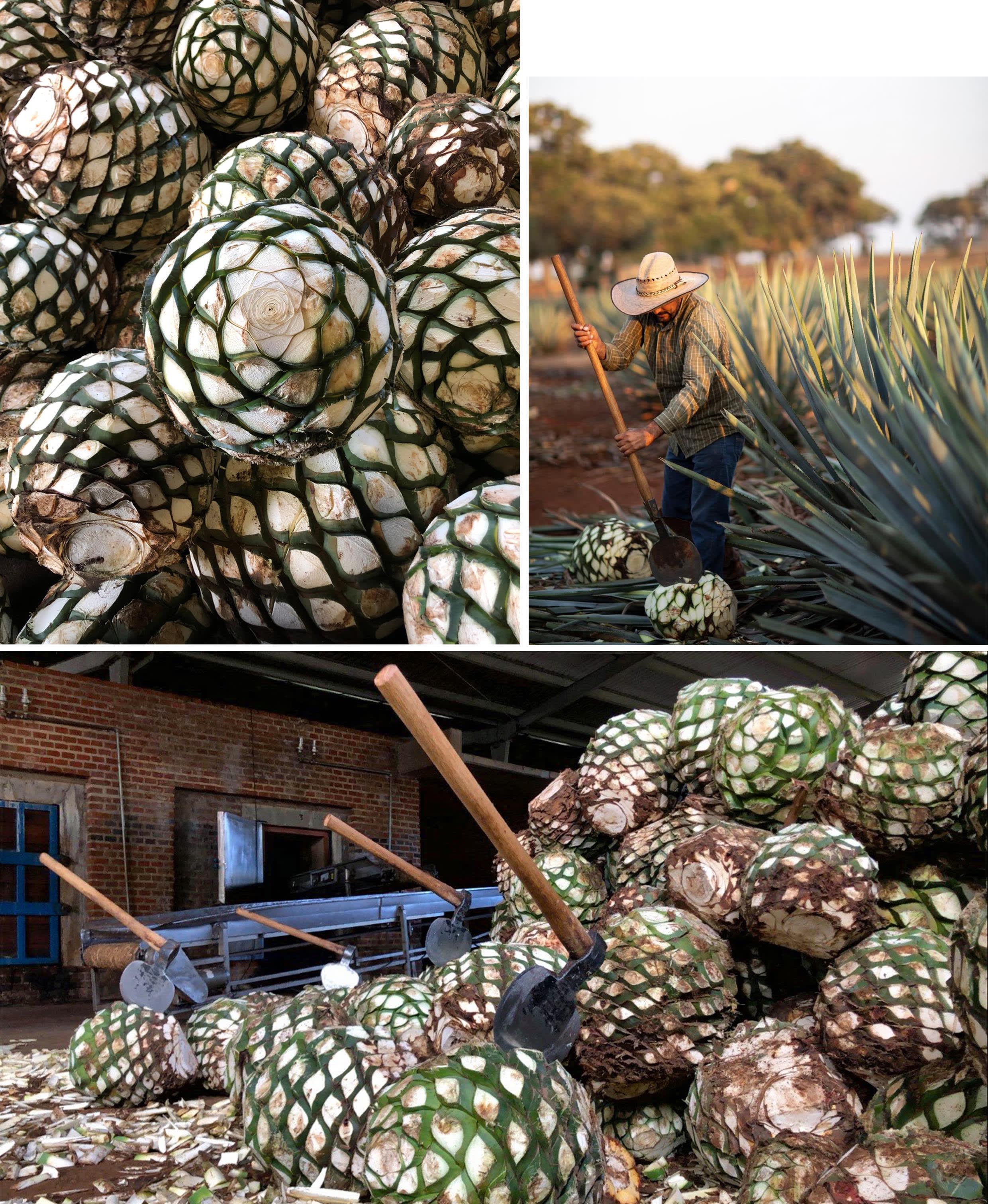 Firstly, all tequilas are mezcal, but not all mezcals are tequila. Tequila can only be made from the blue weber agave. Mezcal can be made from all sorts of agaves. Likewise, tequila is limited in where you can make it to five states, as opposed to ten states for mezcal. This means mezcal can carry an extraordinarily complex terroir through a wealth of different flavour profiles.
Production is also different. While both are made with the pina (or 'heart') of the agave plant, for mezcal, these hearts are cooked in a pit rather than a giant autoclave. This gives it that rich, smoky character. Don't be fooled though, Mezcal may often be pigeonholed as being 'smoky' because that distinguishes it from tequila, but there's more to it than that. Due to variety and regional variations, the profiles can be everything from savoury, earthy, floral, even vegetal with soft notes like sweetcorn or honey.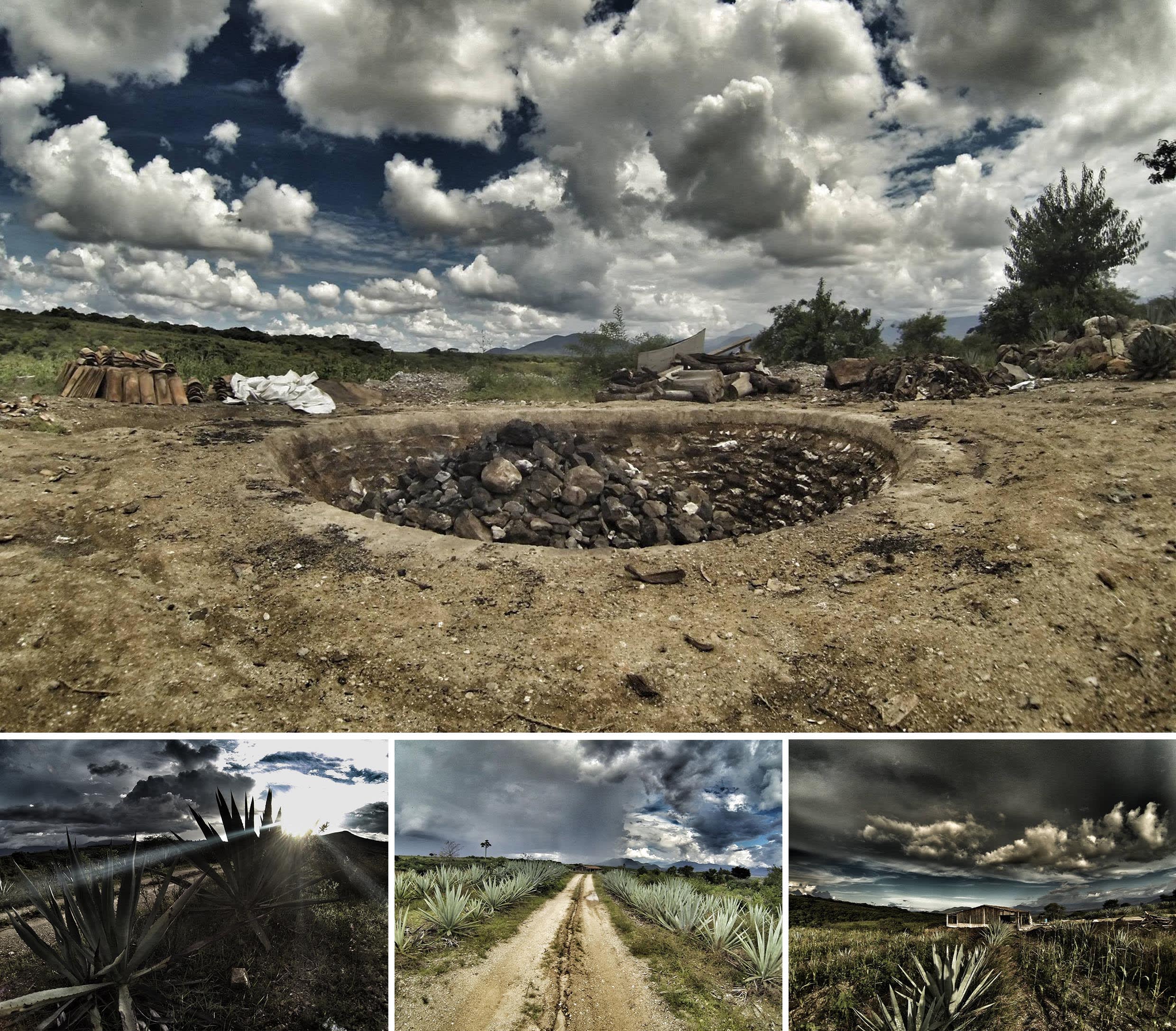 The general consensus is that mezcal began to grow in popularity in the UK as bartenders spread the word of tequila's cooler brother, something only those "in the know" drank. It has now spread beyond trade, mostly due to the growing appeal of Mexican culture and authentic Mexican cuisine that has been spreading throughout the UK. 
"The US is already the biggest consumer of tequila at present outside Mexico and the market is set to become the biggest for mezcal too." Gaby explains. "The UK is completely different as consumers are more focused on other spirits such as whisky. That said, drinkers are starting to notice that mezcal is a multifaceted spirit and we can see some growth here too. The rise of mezcal in this market will be linked to good brands, good ethos, good quality liquid and an amazing story. Education will be key to help ensure drinkers understand it."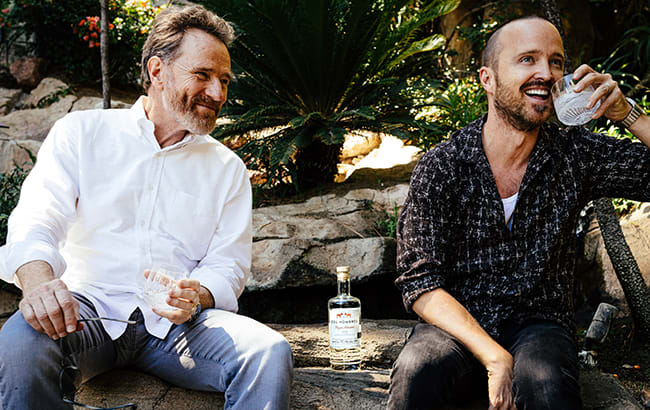 There are other key reasons for the recent growth. 
In the US, there has been publicity around the health benefits of mezcal. And, just like Tequila it's been adopting celebrity status, with George Clooney and Randy Gerber's Casamigos branching out into mezcal. Meanwhile other famous investors enticed by the spirit include Dos Hombres, founded by Breaking Bad Duo Aaron Paul and Brian Cranston, UFC star Jorge Masvidal with his Zignum Mezcal and countless others across the spectrum of Music, Film and Sport. It all sounds good for growth, though what is described as a Columbus Crusade is raising concerns that investors are trying to 'buy tradition'.
How much of this influences theBritish drinker is hard to tell and it seems there are other more potent factors driving change here. Damien Egan of YourDrinkBox says, "I've seen the UK palate evolve and develop with agave spirits. People really have become very attuned to tequila now and appreciate it as more of a sipping drink. And I think through that appreciation people have started to explore what else was available - mezcal is the natural progression. For those with a large interest in Scotch, especially peaty scotches, it's very easy to move to mezcal because of the same smoky flavour profile." 
These ideas make sense considering the stepping stone approach to our journeys through the spirit world.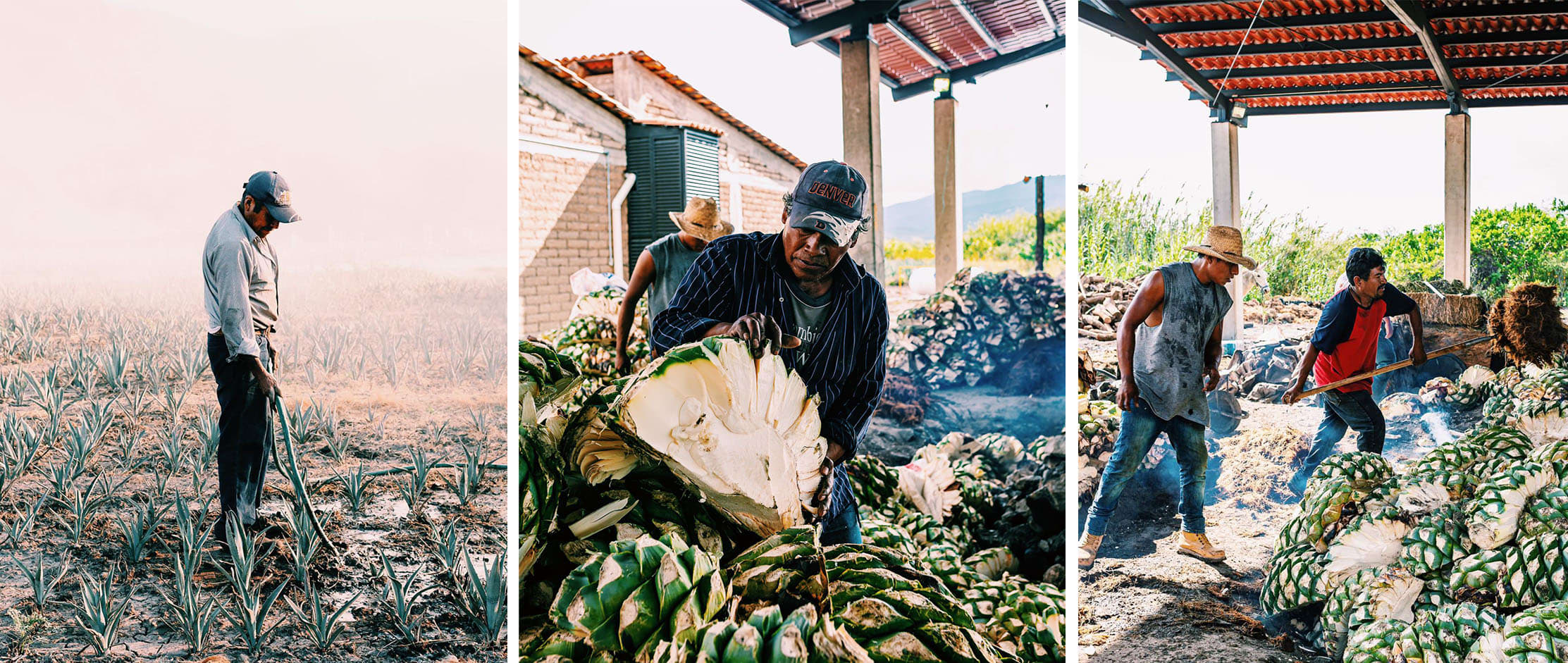 Corte Vetusto's David Shepherd also acknowledges the links to whisky, and the attitude to mezcal as a whole, "It is almost unrivalled in terms of complexity, driven by the impact of terroir on the agave itself and the regional nuances in production. We encourage drinkers to consider that as a drinking experience, mezcal is more closely aligned to whisky or wine. The complexity and smokiness of mezcal allows it to emulate the sipping experience of whisky very easily, and in our opinion surpass it. Comparing it to wine, there are over 30 different varieties of agave we can use for mezcal and we are able to produce blends. If tequila was chardonnay, then mezcal would be wine made from any other white grape - single varietal or blend. Consider how much broader the flavour spectrum must be."
But does mezcal really need to be positioned differently to tequila to make those sales and help establish it as a different entity? Gaby thinks so. "I personally love tequila, it's been in my culture for as long as I can remember, but as a Mexican we really see Tequila and Mezcal as two different animals, and we drink them completely differently." 
She adds "While a tequila is a more approachable style of spirit, mezcal in the other hand is drank with a lot of respect. There are many factors for that: Flavours and aromas, ABV, and if you dig deeper, an amazing story. The person who's making the mezcal is usually the same hand who harvests the agave and makes the final cut during the distillation. You can really experience and taste all of these elements in a good mezcal. So for me mezcal should be treated as a dark spirit –it goes perfectly in cocktails but it's so complex. It should also be offered as a neat, sipping spirit like a good glass of Armagnac or Whisky."
Despite the misconstrued ideas and anonymity mezcal may face in wider consumers, it has a lot to offer. And you know what, so does tequila. 
Splitting up these two brothers can be beneficial to help elevate the status of Mezcal, as far as the wider consumer is concerned but they will always be family. Both deserve to be better understood and enjoyed. As US Importer Henry Preiss, of Preiss Imports says "The major point here is that the beauty of mezcal and tequila is in the amazing variety of styles, flavours and complexity, all in a product that in many cases is made entirely by hand. I know of no other spirit on the planet that has so much labor involved and that is something again that sets the agave distillates apart from everything else."