Charles Baudelair argued that the greatest trick the devil ever pulled was convincing the world that he didn't exist. Sure, that was a neat ploy, but I'm very firmly of the opinion that it was merely a warm-up act for his latest and greatest grift: persuading the citizens of the world that it is perfectly acceptable to spend upwards of £20 on a bottle of low/no alcohol spirit.
Don't get me wrong, there's a purpose to be served here – these drinks can provide a vital crutch to those struggling to give up or cut down their alcohol intake. They allow non-drinkers (and those who are limiting their alcohol intake) to enjoy complex flavours and historic, delicious cocktails. Until recently, if you were the designated driver your best bet was an icy coke with a slice of lemon, but now a world of flavour unfurls before the tee-total as they sip at mocktails made using the very best in substitutes. All the joy, none of the hangover – what can be so wrong with that?
The price. The price is where it all comes undone.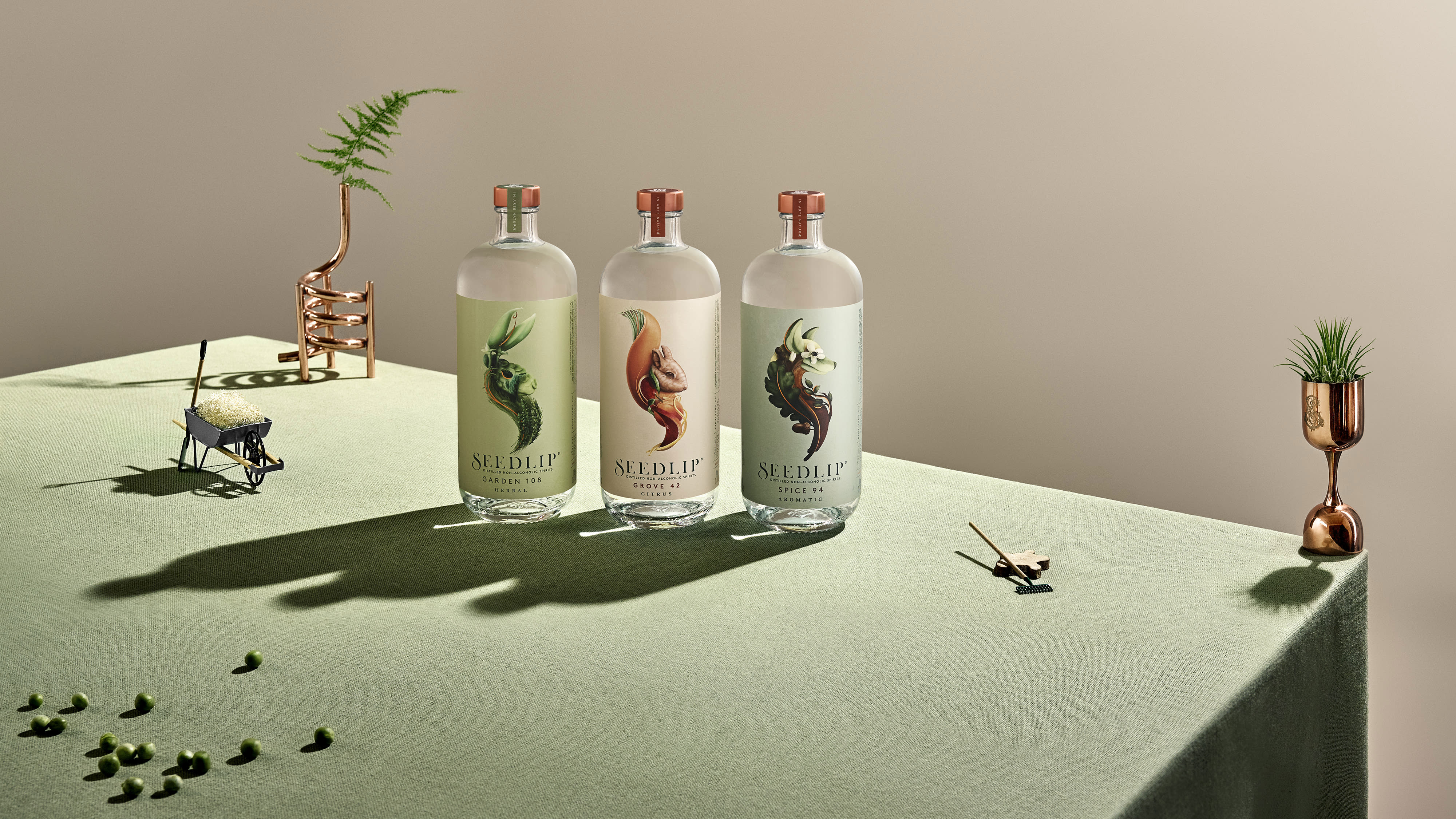 In a bar, sure – a cocktail is labour intensive no matter which bottle the bartender picks up, but in supermarkets the price of a low/no alcohol spirit borders on absurd (and exploitative, too, when you consider that it may be used as an aid). A bottle of blackcurrant squash rarely fetches more than a couple of quid and a high-end cordial sits at around £4/£5, but a bottle of juniper juice – which really is all these no alcohol gins boil down to – can fetch £20+.
I mention Gin specifically and not Vodka because the latter is too much of a contradiction for me to wrap my head around. Distillers strive to make their vodkas taste as smooth and pure as glacier water, yet non-alcoholic vodka producers strive to make water taste like… vodka. It would seem, when hunting an alternative, that your best bet is to run the kitchen tap.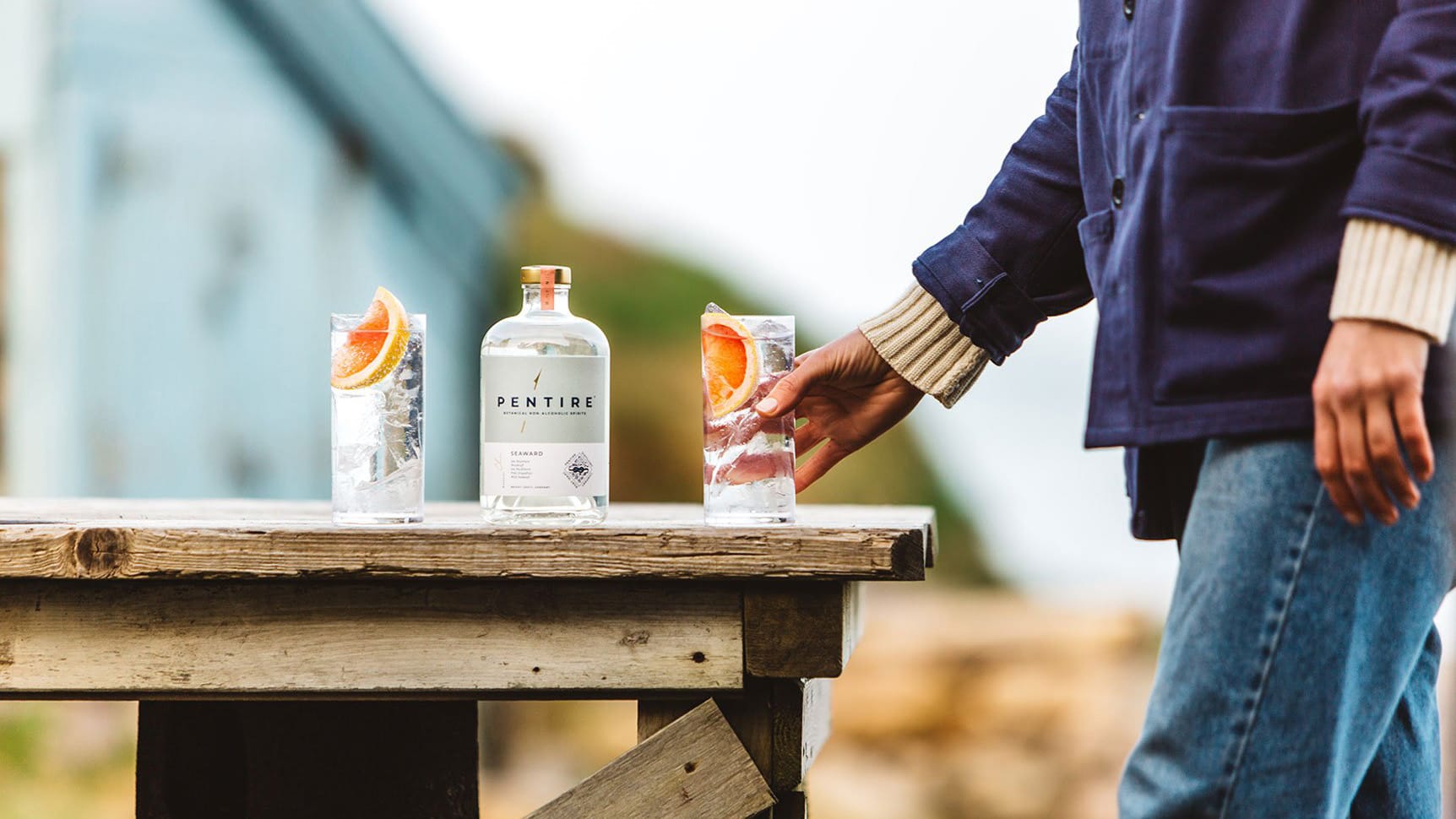 A current trawl through a leading supermarket website puts a 70cl bottle of 37.5% Gordons Gin at £15.50. The same supermarket has a 70cl bottle of 0.0% Gordons Alcohol Free Spirit at £14. The branding may be identical, but the profit margins are not. While it can be almost as costly to produce the no/low spirits (de-alcoholising is no mean feat, not to mention the addition of whatever preservatives exist to stop these 'spirits' from rotting), the difference in taxes represent a huge saving for producers. 
On each bottle of gin, Gordons will be paying £7.54 in duty to the British Government. On top of this, they'll also pay the standard 20% VAT rate. Her Majesty may be raking it in on your standard gin, but it's the producers filling their pockets with gold when you buy the no/low version.
When I used to work nights, I had a mad old colleague called Ron who was so tight-fisted he would lance his own boils to save the expense of getting the bus to the doctor. He didn't trust the banks so he kept his money in his mattress and whenever we mentioned pizza he would erupt in a hissing rage about the audacity of restaurants charging so much money for cheese on toast. I get to the supermarket these days and glance around at the low/no offerings and I think: Oh God, I'm Ron.
It's not like no/low spirits are the only option for non-drinkers, either. The ice and a slice soda fountain cola isn't going the way of the dodo merely because of the influx of alcohol substitutes - with craft spirits came craft mixers. When Fever-Tree launched in 2005 it brought with it a fantastic selection of tonics, each bubbling over with botanical flavours. Double Dutch came a short while after, as well as Merchant's Heart, Sekforde, London Essence Company and Fentimans. 
These producers worked hard to craft drinks that mixed well but stood alone even better. If I'm craving a G&T but not in the mood for the two-day hangover that comes with my mid-thirties, I'll gleefully opt for a Merchant's Heart Yuzu tonic served up Spanish style in a giant copa de balon glass, or a Hatrirdges Grapefruit tonic loaded up with a rosemary and orange garnish. It's all the fun of the fair without the speedily emptying wallet. 
It is probably worth noting that I'm really talking about mixing spirits, here. The woody, vanillin-heavy qualities of a Whisk(e)y craving will never be satisfied by a fizzy drink, no matter how flavoursome. While there are a growing number of these oak flavoured substitutes available, you'll be hard pushed to find a review for one that hasn't been written by a grown man weeping over the fact that he spent £18 on brown sugar water.
To each his own and all that, but I'll be sticking to Ron's cheese on toast until my lottery win.