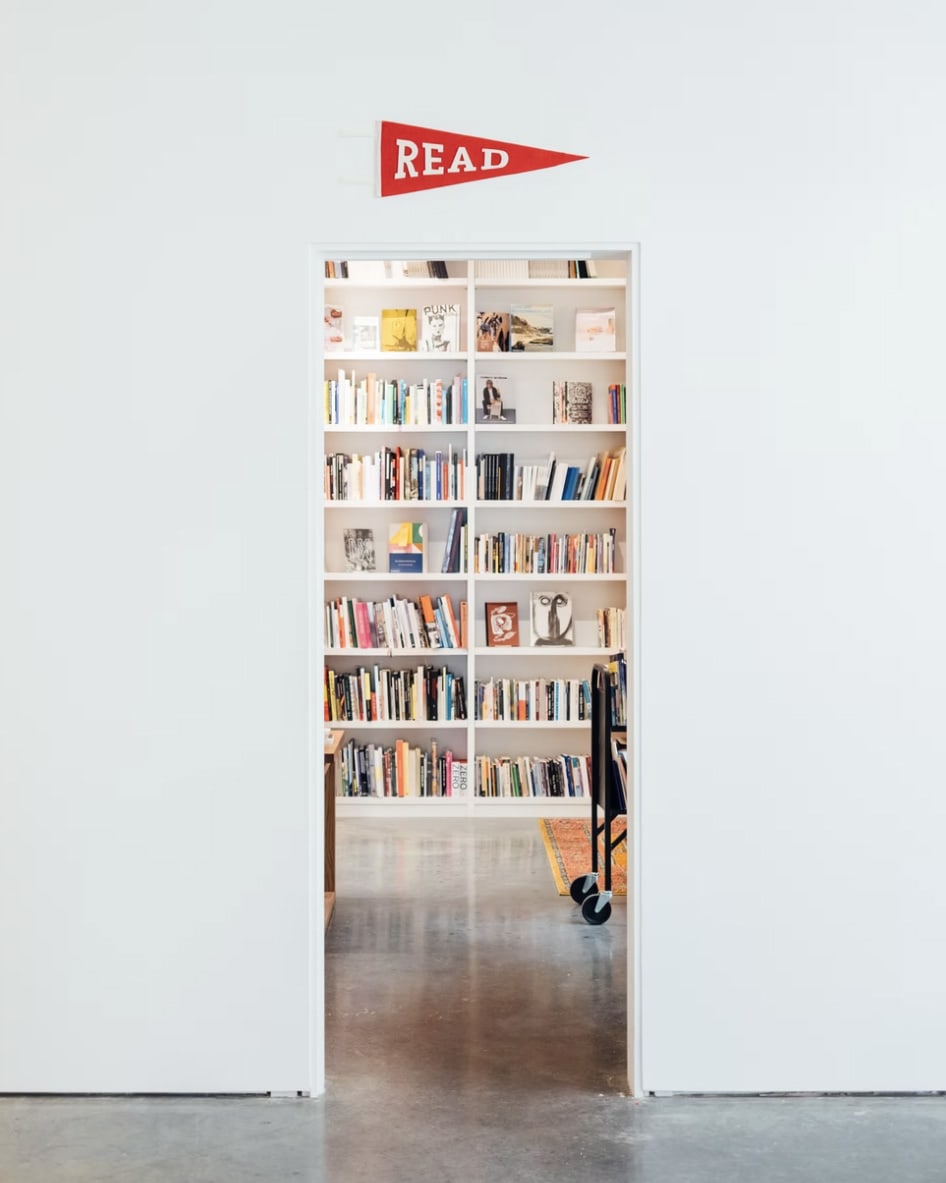 Lots of fantastic books come out all year round, but every year, October is packed with new releases. With "holiday" shopping right around the corner, it's little guess as to why either.
Sales for books in all categories are relatively steady throughout the year but watch the numbers as they hit November and December and you'll see a triple digit spike. This seems especially true for those in the Food and Drink section which, apart from the odd 'How To' guide or niche history tomes, includes 99% of books about spirits. 
Why October? By releasing in early autumn, publishers hope to ensure their books are fresh in readers' minds when it comes time to buy gifts. Meanwhile, the release date is also intended at being at the top of the new and exciting additions in booksellers' minds too, as it's just in time for promotional listings and guides full of gift book suggestions. 
It seems that as the leaves begin to fall, tis' the season to add to a bookshelf... 
Besides, it's probably time to change up the backdrop of your zoom call before everyone notices that nothing's has moved in over a year… Right? Whatever your excuses are, make them as there's lots out there you should flick through!
Rather than focus on what's new though, we decided to seek out what's good for our round up of best booze books of 2021. So, irrespective of whether they were in this latest swathe of tomes to be added to Amazon (or bookshelves if they still exist) or if they are from earlier in the year - here's the highlights to get your hands on. 
New Whisky Books 
In Everything You Need to Know About Whisky (but are too afraid to ask), whisky experts Nick Morgan and The Whisky Exchange open the lid on the whisky industry and the category as a whole. Not just a catchy title, it's genuinely everything you need to know about the spirit. There's a bit of history, how it's made, cocktails, what makes it so enjoyable and more, all wrapped around some lovely illustrations. 
The insider tips, topics covered and easy reading nature of the book makes it essential reading for all whisky fans, novices and experts alike.
Everything You Need to Know About Whisky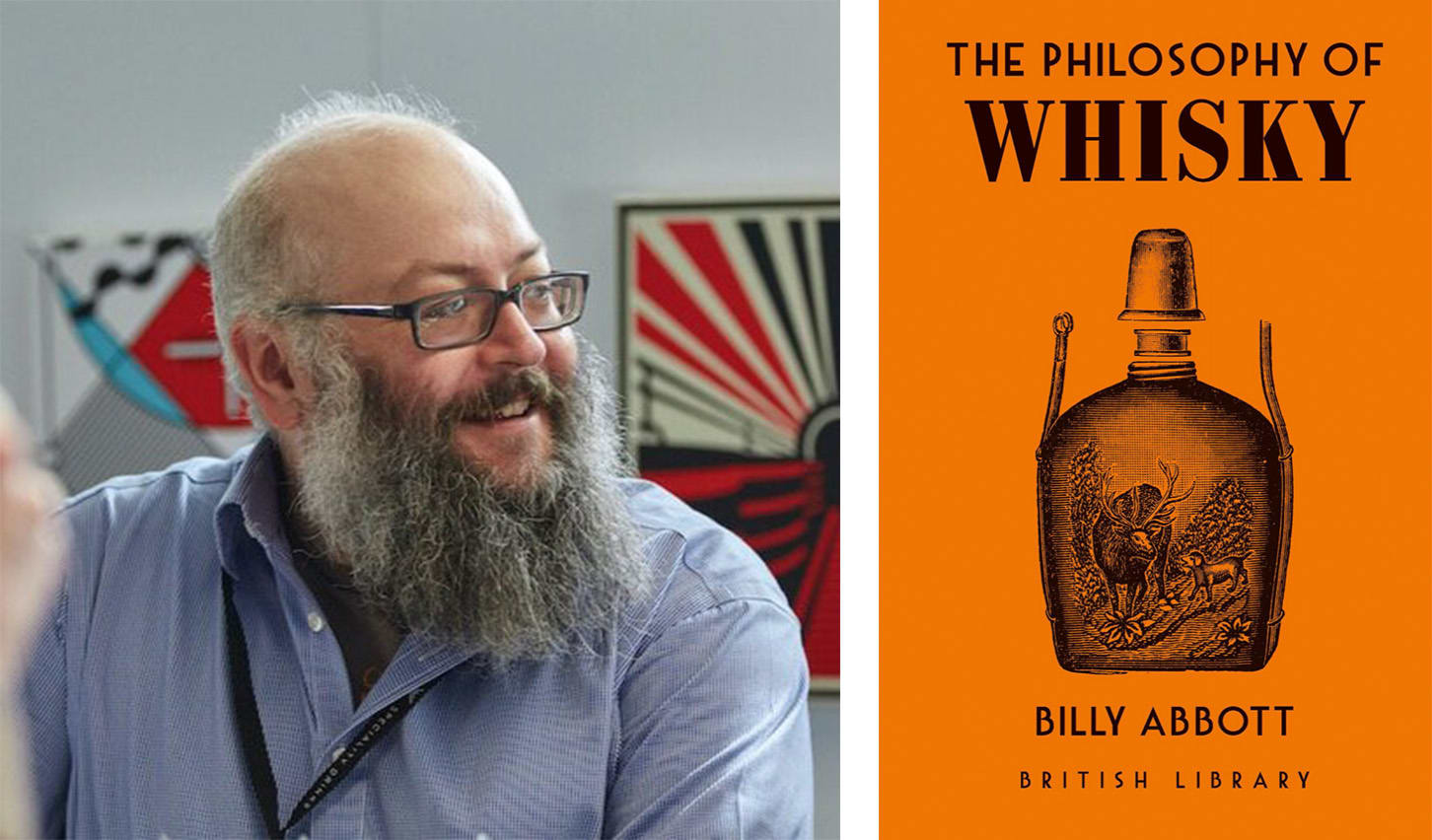 Confession – we've not managed to get our hands on The Philosophy of Whisky yet as it's only just coming off pre-order and sold out direct from the writer! That said, it's the book we are most excited about out from all the new releases. 
There are very few people who manage to combine Billy Abbot's knowledge of whisky and sense of perspective regarding the category. His writing is always descriptive, detailed, often funny and above all, hugely entertaining. His approach to drinks means you can expect the passion that only true enthusiasts can bring, but without the snobbery and over-zealous discrimination of new ideas that disrupt from the status quo.
The Philosophy of Whisky promises a romp through the history of whisky from illicit origins to the globally loved, high value commodity that it is today. All of this is weaved into tales the various distilleries who make it, their approaches, how it's best enjoyed and the community of whisky enthusiasts who share their joy over a dram or two. 
It'll probably get buried under an avalanche of glossy hardbacks with their colourful illustrations and big budget promos during the various book round ups. However, take or word on it and join us in waiting for a copy to arrive - it's the cheapest thing you'll take a punt on and the odds are strong for this to be one of the great booze reads of the year.
New Books about Tequila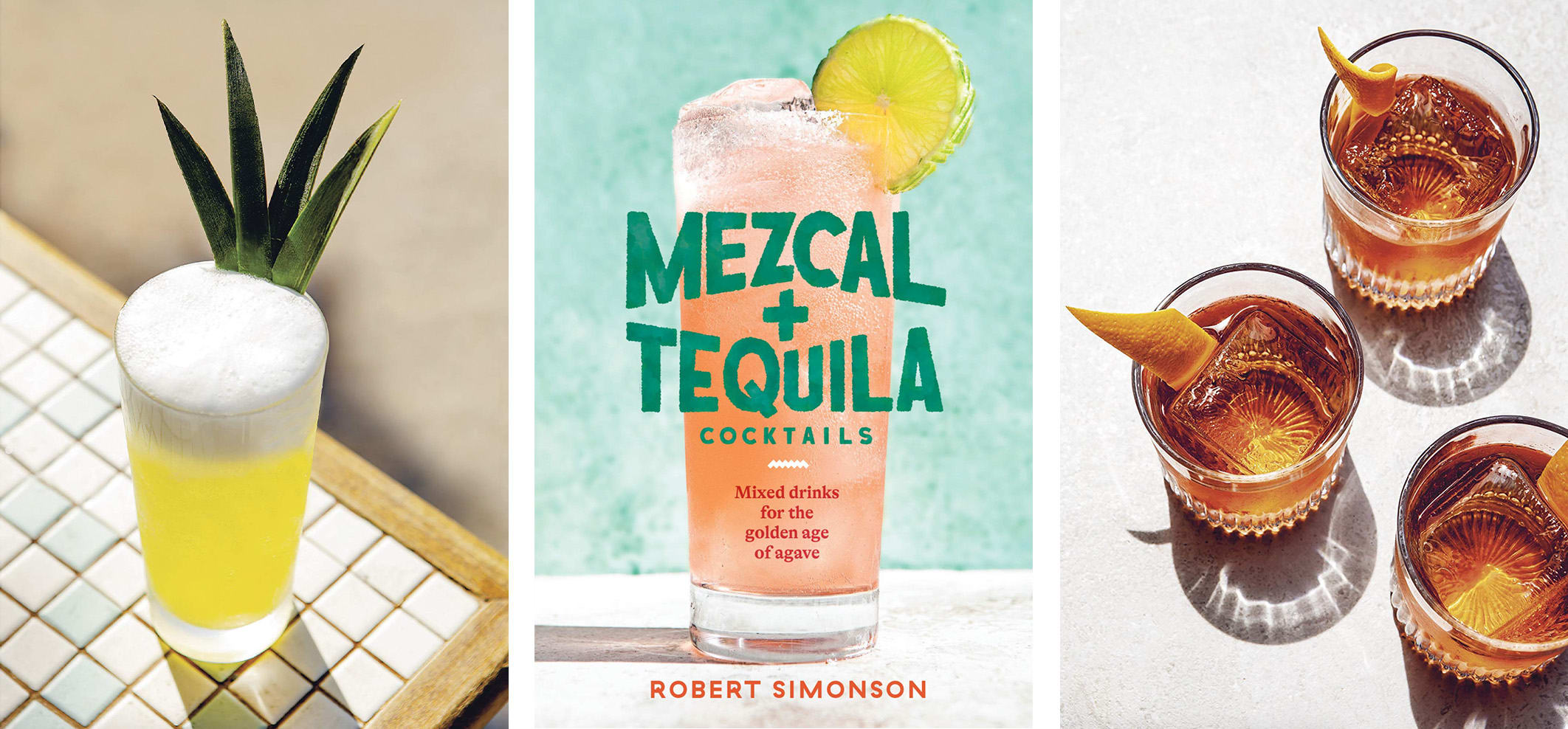 Mezcal and Tequila Cocktails is a comprehensive and straightforward guide to mixing cocktails using agave spirits, ideal for both tequila and mezcal enthusiasts looking for creative ideas.
As a multi-published author, Robert Simonson has some serious form putting together fantastic books. He's also known as one of the leading lights of the American cocktail writing scene having carved out his reputation over more than a decade at the likes of The New York Times and others. Here he gives good, simple recipes to enjoy agave spirits more often and in more varied ways.
From riffs on classics such as the Mezcal Mule and Oaxaca Old-Fashioned to new favourites such as Naked and Famous, there's so much to try out. What's truly great about the recipes is Simonson's understanding of flavours. Years propping up the bar in the name of journalism and his other books (3 Ingredient Cocktails remains our favourite of his) means that you can trust that the drinks presented in this book are considered, pragmatic yet deliver a show stopping moment each and every time.
New Books about Cocktails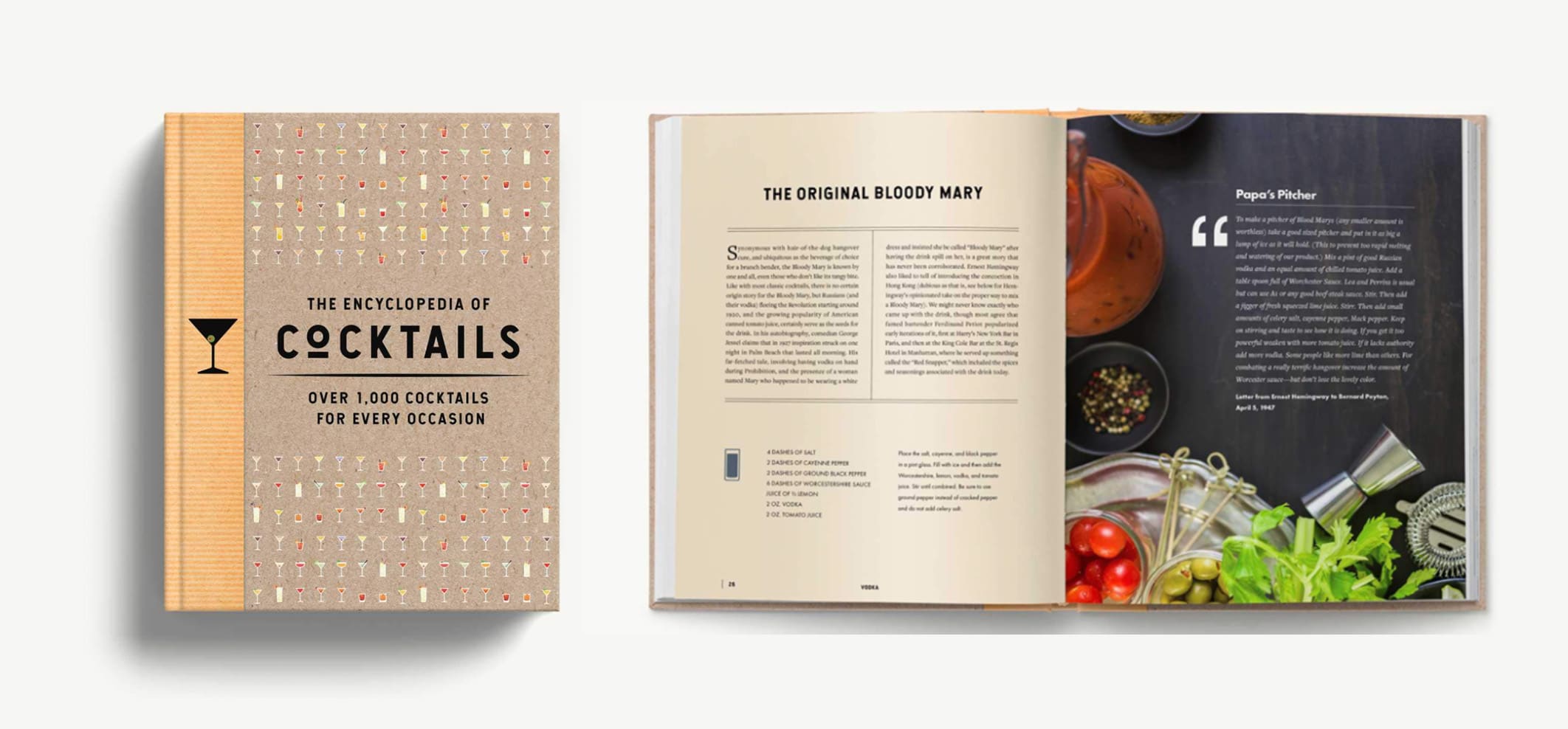 The Encyclopaedia of Cocktails is the ideal book for any home-bartenders. Overall, the style is clean and uncluttered, while the extensive index makes finding the drinks easy, whether you're searching by spirit or by style. 
It's not just recipes without context or help though - this book delves into some of the history of over 100 classic cocktails. There's also methods and instructions for all the "home-made" ingredients you are likely to need; from syrups to blends, infusions, tinctures, foams, and more.
It an enjoyable read and a great resource to return to.
The Encyclopaedia of Cocktails 
Part of the Curious Bartender series, The Curious Bartender: Cocktails At Home is a revisit on the author's original cocktail book from 2013. It covers similar ground although this should be considered a Vol II, with new and improved sections - not just a rehash with a different cover. 
For those not familiar with author Tristan Stephenson's Curious Bartender books – expect glorious images countered by insightful advice, ranging from fundamentals to more adventurous methods. There's plenty of opinions about drinks and how to make them, some context as to why flavours combine in certain ways and advice on processes to use for the desired outcomes. At times nerdy but always astute – if you want to perfect your cocktail making skills, this is a good place to start.
The Curious Bartender: Cocktails At Home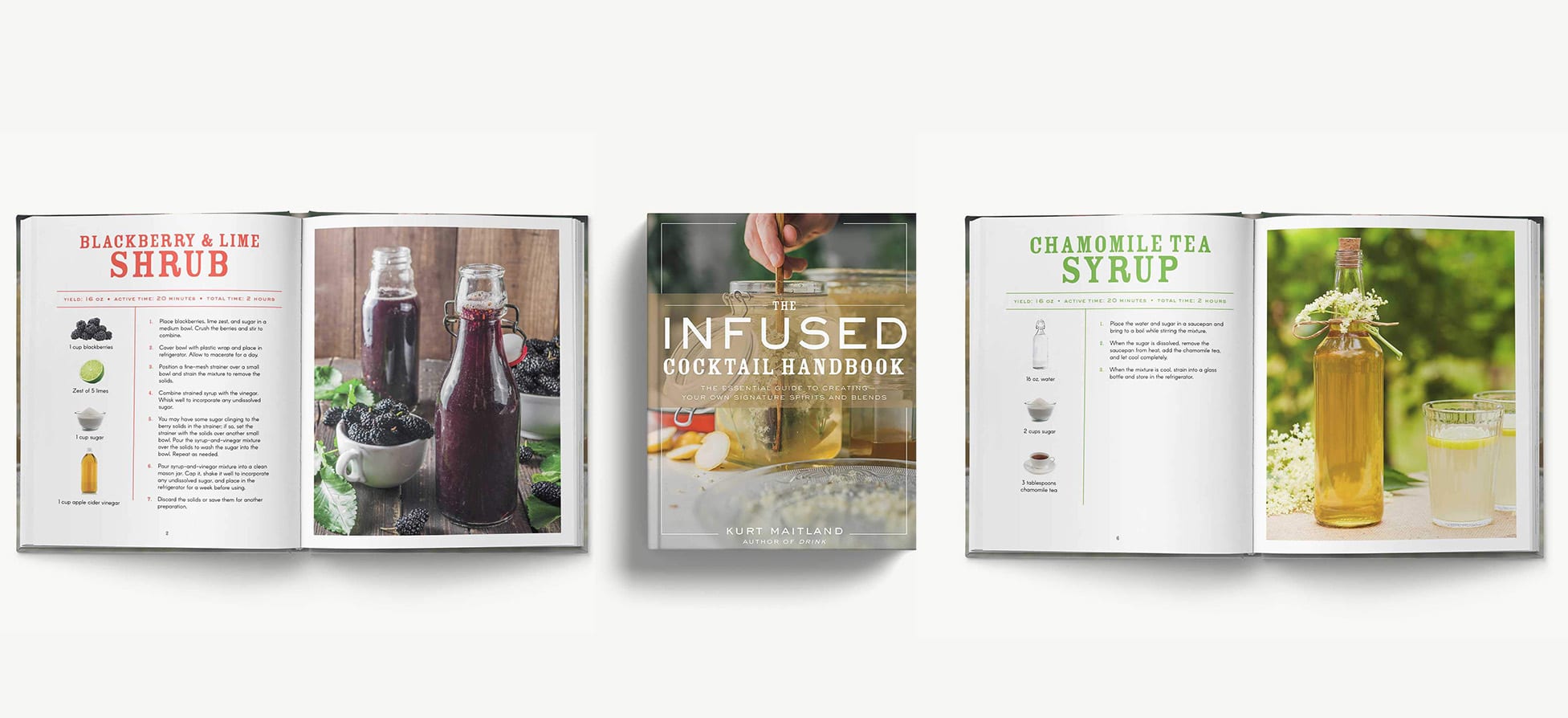 The Infused Cocktail Handbook delivers exactly what the title suggests – a guide to homemade blends and infusions. For those who like to forage, turn ordinary vodka into something unique or just tinker away at weekend projects, this will have you feeling inspired and armed with some new ideas to test out.
The illustrated recipes explain which ingredients go best when infusing vodka, gin, tequila, whiskey, rum, and sherry and cover a range of flavour profiles, from Earl Gray tea to lemongrass, cardamom, as well as weird ideas like gummy bears and bacon.
A fun guide for the home brew (infusion) enthusiast.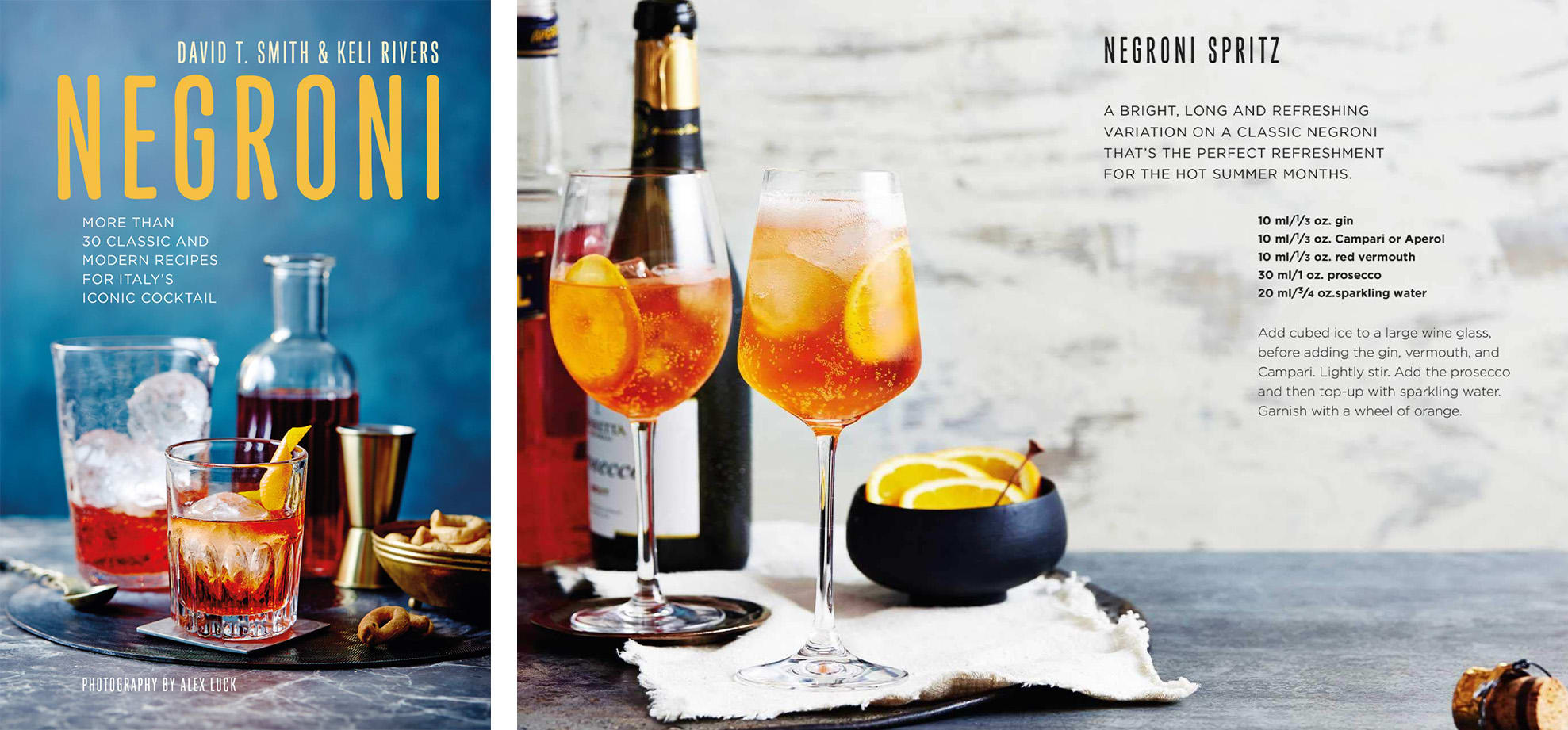 Love Negronis? So do we. 
To be fair, the Negroni has been a favourite with discerning cocktail drinkers for over a century now - but never more so than it is today. 
With that growth, there's a mountain of new riffs and ideas that build on the classic equal parts gin, sweet vermouth and Italian bitters. In their Negroni book, authors David T Smith and Keli Rivers have put together recipes for more classically styled Negronis, as well as bold interpretations that take the Aperitivo into something familiar yet distinctly new. 
There are ideas for bright and citrusy summer versions; cosier, spiced winter drinks and celebratory cocktails for special occasions. It's not just new ways to mix up the holy trinity of components either – the variations included in the book suggest dry and aged vermouths, along with ports and sherries, and more experimental non-gin negronis (made using bourbon, rum or even mezcal).
New Books about Aperitifs
In The Big Book of Amaro, Matteo Zed provides a comprehensive overview of the traditional Italian digestif. The first part of the illustrated guide explores the drink's creation and extraction processes, both traditional and contemporary. The second half centres around the history, from its roots in medieval alchemy and its place in modern cocktail culture. 
There's clearly a love of the category that comes though the book. It's a tribute to Amaro that's hard not to love and that will re-ignite a passion for bitters, cocktails and all things Italian in all who read it.
With over 100 classic and modern cocktail recipes, The Book of Vermouth explores every aspect of the drink and shows just how much you can do with it, beyond making a delicious Martini or Negroni.
The authors are well placed guides too - Shaun Byrne developed his love and understanding of vermouth through his glittering career at some of Australia's best bars (and his work on popular Australian aperitif brand Mandeni), while as a third-generation wine producer Gilles Lapalus has wine flowing through his veins.

The first part of the book offers a wide-ranging guide to the essentials of vermouth, including the grape varieties, production, botanicals and wormwood (the key ingredient in making the drink). The second part is dedicated to how to serve, drink and store vermouth. 
Essential reading for both cocktail and Aperitivo enthusiasts!