Asian Gin moves beyond Japan
It's clear that from a British perspective, what we all know of Asian gin all began in Japan. And it wasn't the big boys (then) either. Ki No Bi placed Japanese gin on the map and with it, the interest in craft gin from East Asia saw the arrival of other small operators. Etsu and Sakurao and were some of the successful early names from the independent sector. Meanwhile, knowing that their domestic workhorse Hermes Gin had zero international appeal, Suntory unveiled Roku to the world.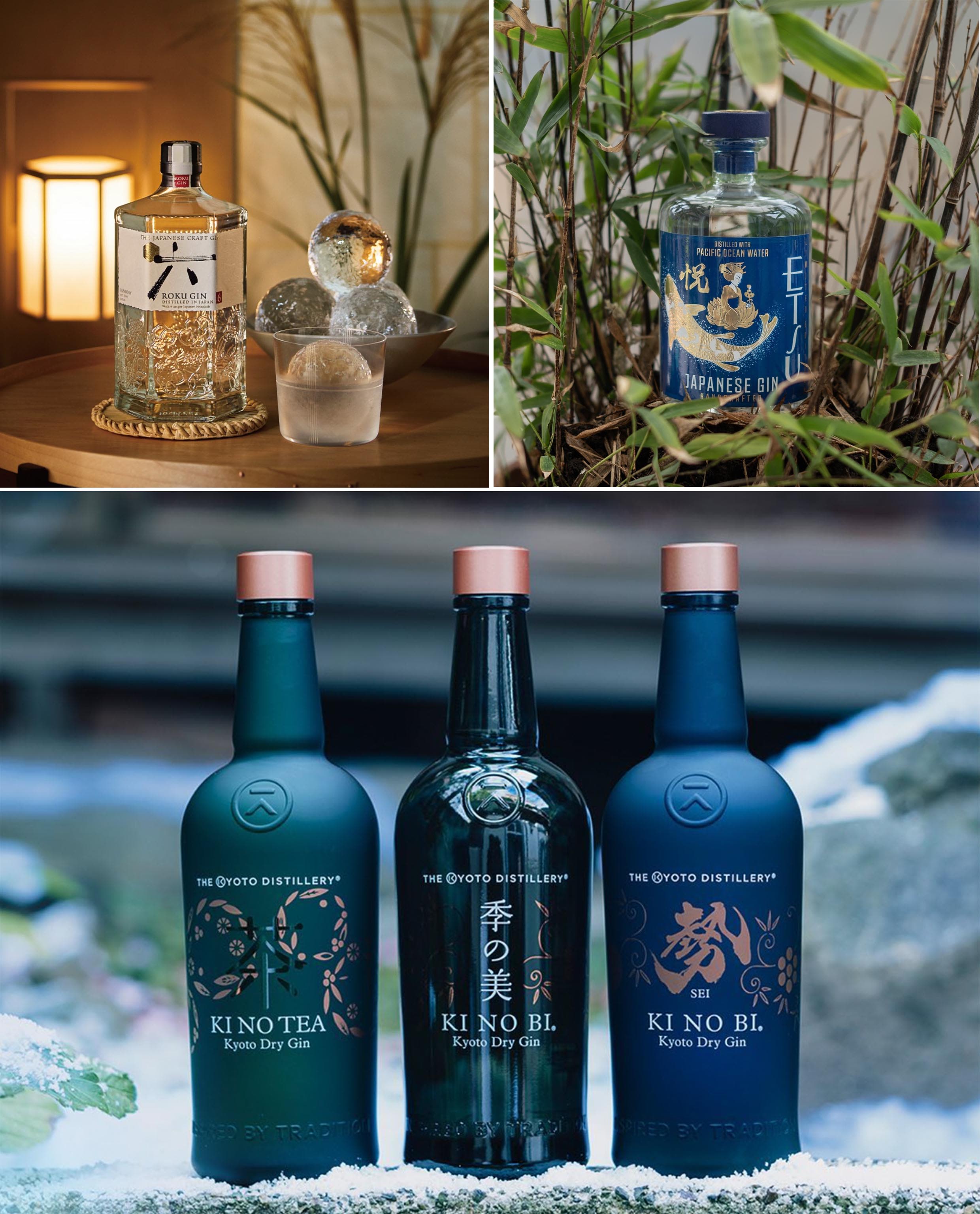 Japanese releases haven't stopped since. 135 Gin, Ukiyo, Ethical Spirits are all names that are in the UK, but there are dozens more producers available over there that we haven't even seen internationally yet. 
Others have already been and gone too, like Komasa, and not made a dent in the public consciousness. Currently kicked to the curb, their (potentially temporary) failure is a good reminder that if you get even the slightest thing wrong in your first six months - timing, strategy, flavour or personnel – the UK is an unforgiving market to establish a name in.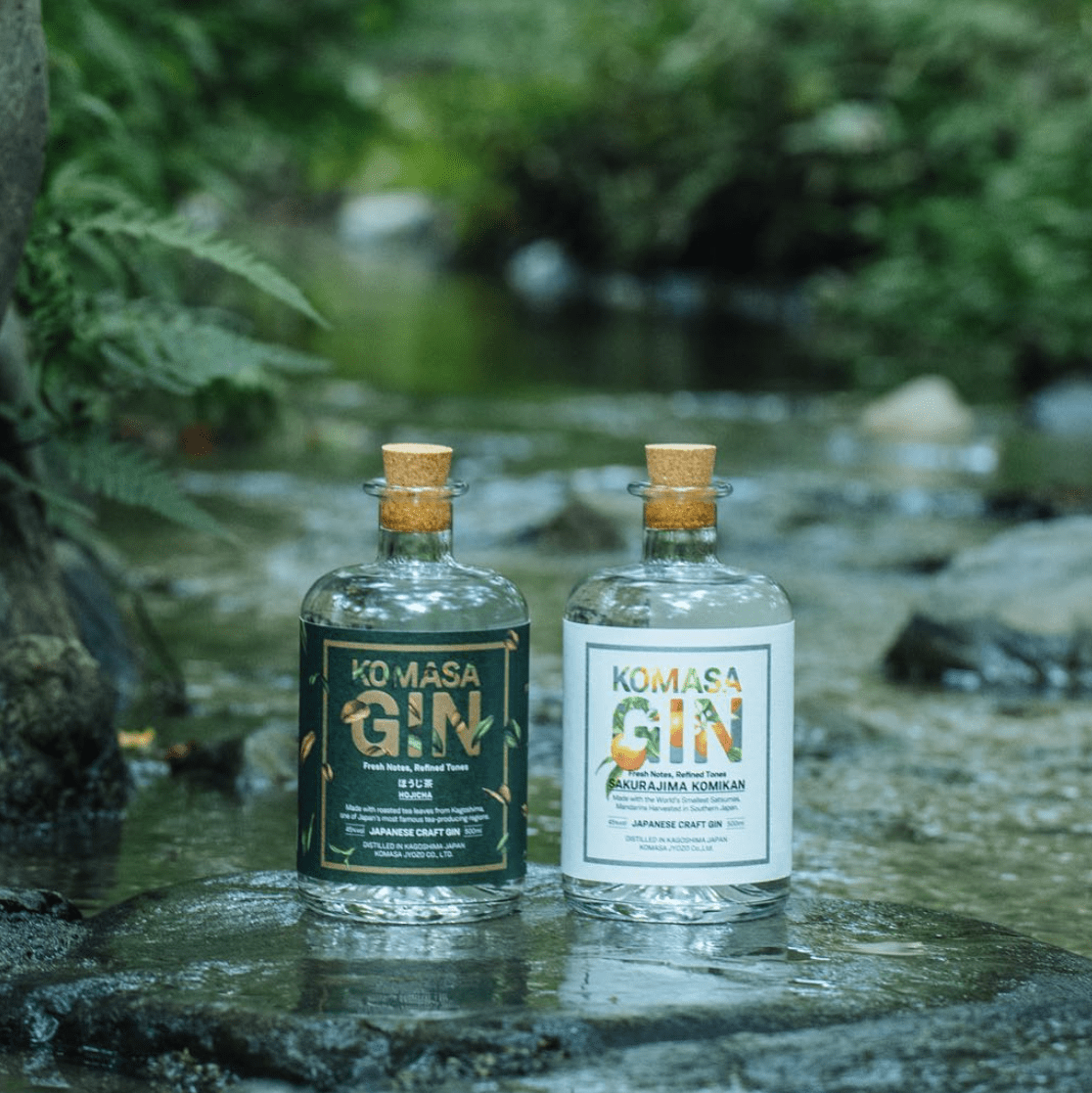 What I've found interesting is how Japanese gins have ocellated between two positions. 
On the one hand there are those who make gin as we think of it (classic juniper forward profile, clean neutral spirit) with export to Western markets in mind (and often a white, imported consultant and distillery team responsible for NPD). 
On the other, you have far more regional interpretations of what gin can be, given the different laws and local preferences (fruity and floral, often on re-distilled Shochu or Baiju, juniper shy). One has international appeal, the other a more acquired taste for Westerners but more suited for a domestic audience. Both can rightly lay claim to being authentic.
The ones that have been successful internationally have so far been the former, not in a small part because they are backed by the big corporations. Suntory and now Pernod Ricard will always outspend smaller operators irrespective of flavours but they knew what would work too - the profiles of Roku and Ki no Bi are just exotic enough to bring a sense of wonder without being all that challenging to what we understand to be 'gin'.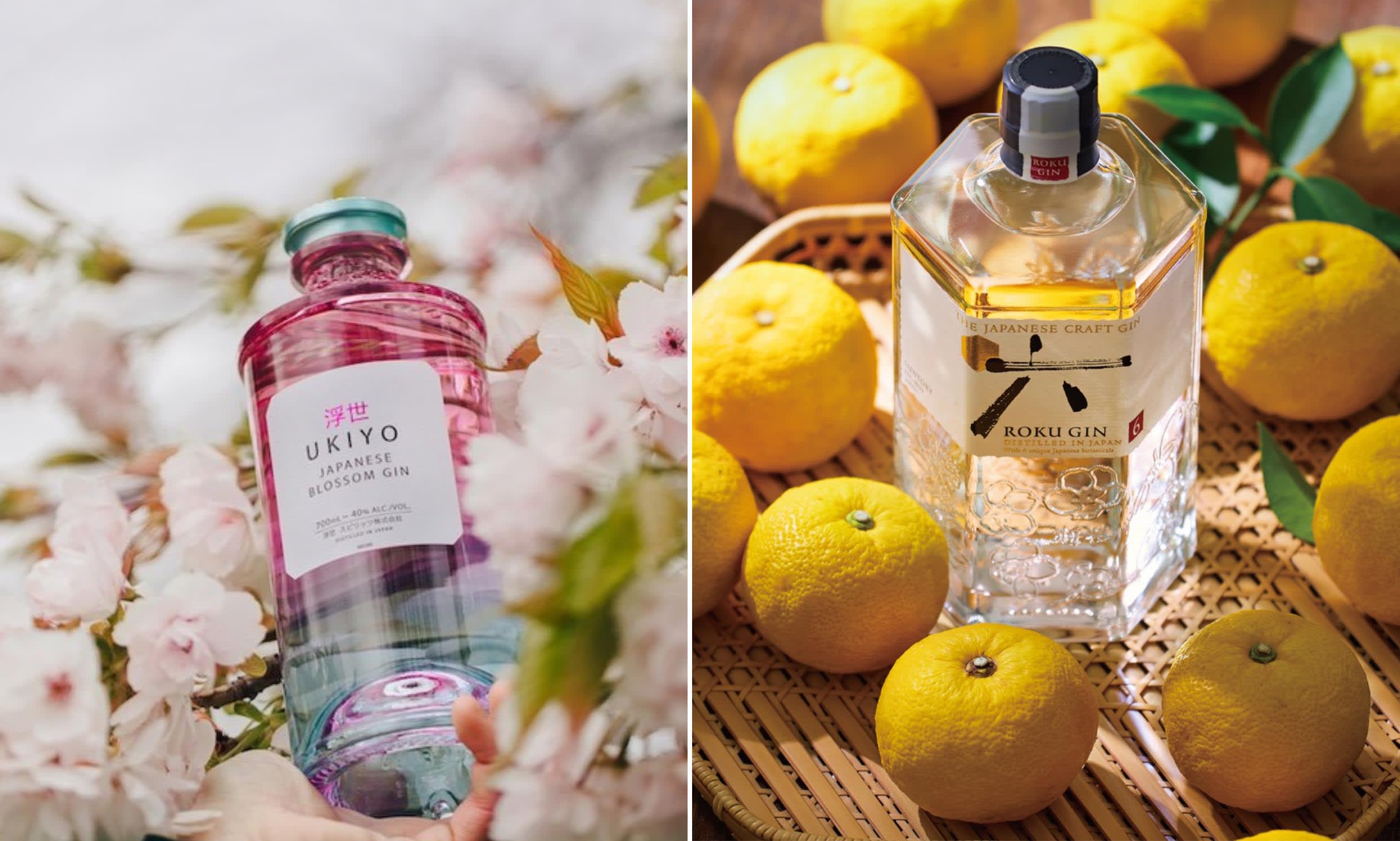 While Japanese gin may have been the start point for Asian Gin, the limelight has moved since 2020. Now, the hot prospects and growing local interest lies over in India and China. More broadly, Vietnam, Malaysia, Thailand and Singapore all have thriving domestic scenes, but the numbers are still tiny.
Each of these countries has producers who are also going through the same kind of soul searching too. They are looking for their voice and trying to find a way to bridge local identity and what their local market wants with what can be exported successfully.
Asian gin may have moved beyond Japan, but the challenges it faces is still being played out over and again.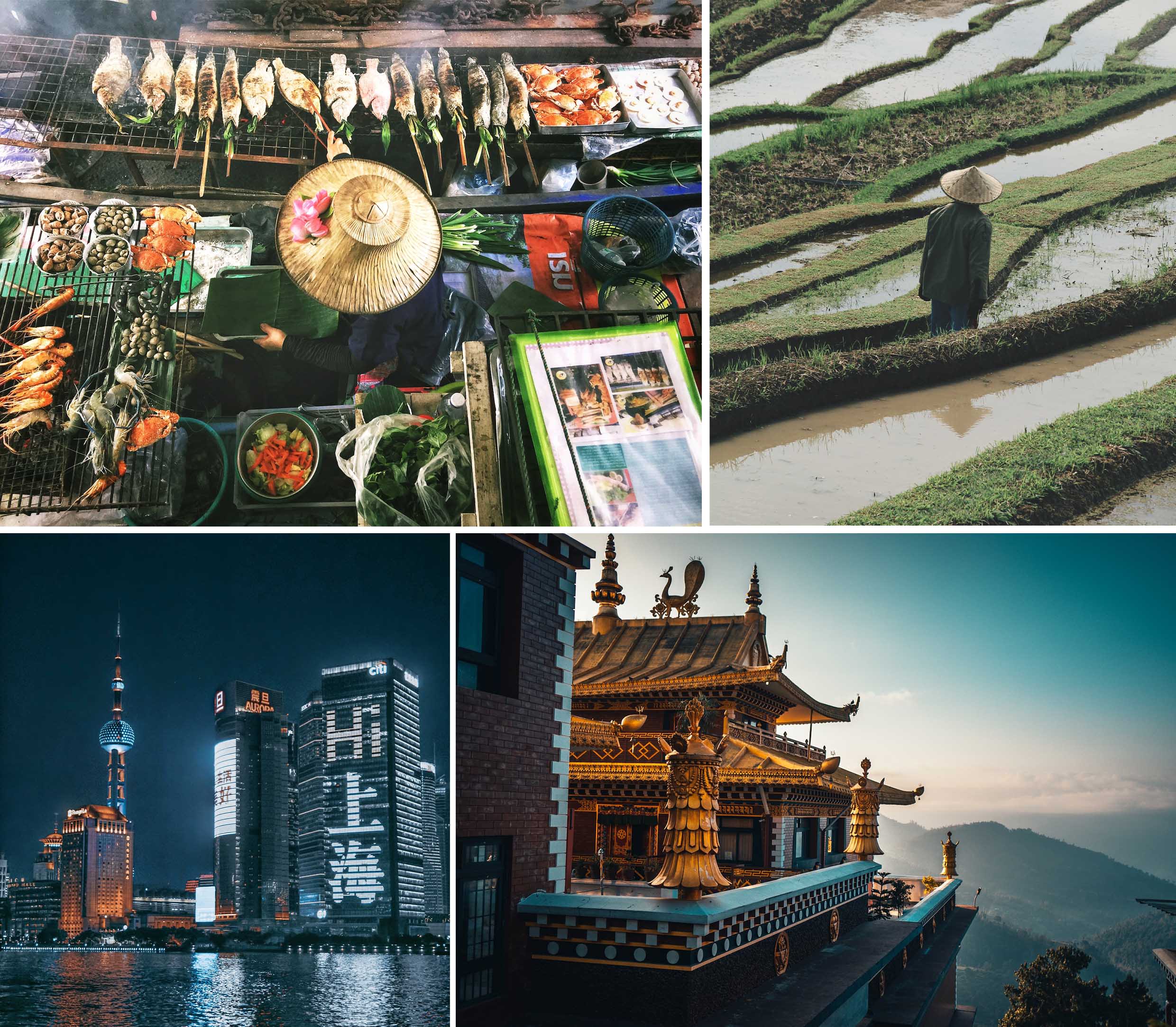 Bringing more than just a flag
Hailing from a far-flung destination is a nice way to open a conversation, but if that's all you've got to say it rapidly wears thin. 
Too many have presented their origin as if it were their identity, and as if just saying it makes the geography relevant to consumers thousands of miles away. It doesn't. 
Unless a producer can make their regionality relevant and appealing to a drinker, saying you are from Taiwan or the Philippines carries little value. It's a statement of fact, not one that fundamentally connects with emotional triggers that influence shopping habits. Escapism, adventure, discovery all prove far richer hunting grounds to convert a sale than a foreign flag.
The best brands export the element that makes their location appealing through their flavour, their tone of voice and their visual identity. It's immersive and consistent at every touchpoint. Unfortunately, it is a branding 101 lesson that too many forget and why so many gins never land in export markets like the UK.
Before I continue, I want to state categorically that it's clear that Asia bustles with creative producers. Even if some don't "make it" over here, there are hundreds of thousands who do drink them around the world and it's foolish to think that the UK bares no bearing on a gin's success beyond its borders. Or on how its perceived even. 
Put bluntly, we're just not that influential when it comes to global gin trends anymore. 
Even if some of the points might be relevant to countries elsewhere, the commentary that follows is what I think they need to succeed in the UK market and their chances here and here alone.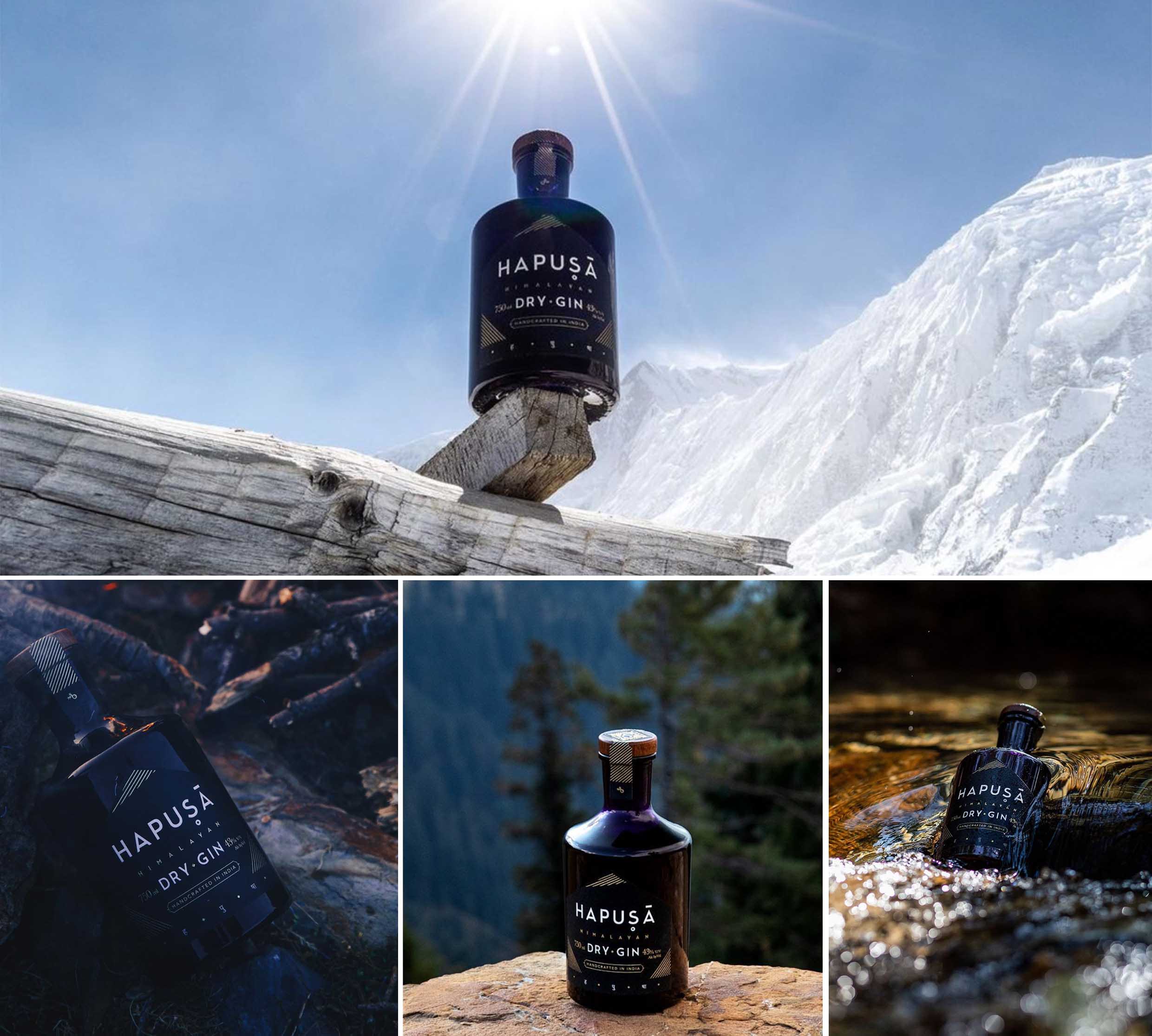 Hapusa Gin
Himalayan juniper meets earthy spice in an aluring bottle – Hapusa turns the eye and captures the attention once it's in glass. Made in Goa, they are one of the big names of the Indian Craft Gin movement. 
Key challenge: Breaking through the boundary of specialist drinks retailers and bars, to push into the mainstream. It's the type of brand that could thrive in places like M&S and Waitrose. That said, going from established and growing month on month to that next big incremental volume shift is a tough challenge in this climate.
Forecast: On the cusp. If anyone can make the leap from known and loved in drinks circles to being effective at supporting "grocery" channels it's Hapusa. The groundwork is all in place and it is a matter of time before they get there.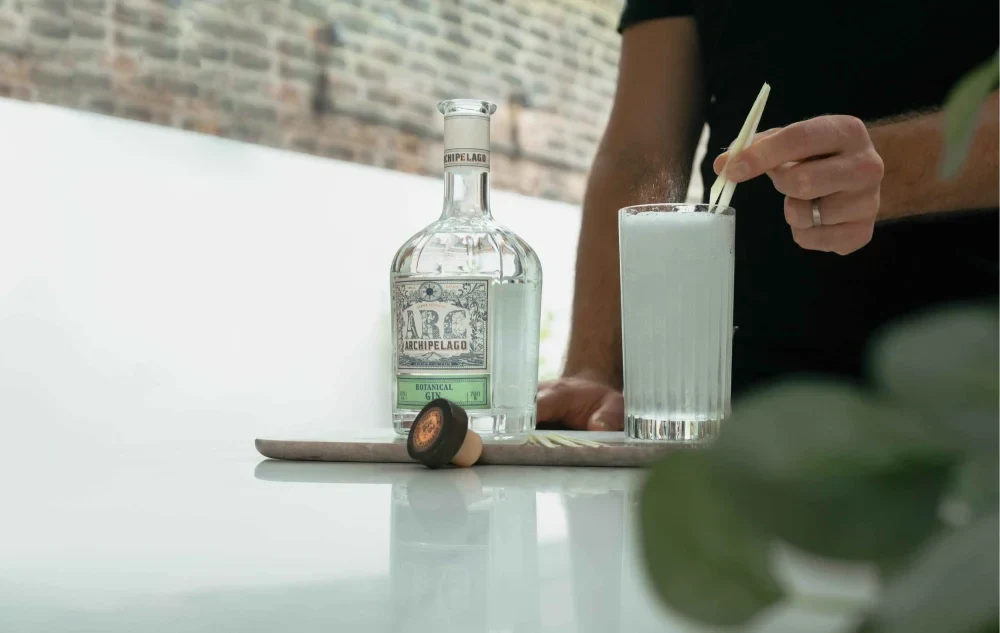 ARC Botanical Gin
With 22 botanicals sourced and foraged across the Philippines, ARC Gin wasn't just the country's first craft offering, it is positively loaded with tropical fruit notes and nuanced flora from across the nation.
Key challenge: Like many, they need to balance limited budget, diminishing category interest and placing their bottles in the right hands. Finding venues that believe in it and celebrate its provenance and botanical make up will be tough given so many have heard it all before. Most will dismiss it as yet another craft gin from a cool location. It is. But it could be more than that too as a brand. 
Forecast: Mixed. Not an overnight sensation but with a new look bottle helping with shelf appeal they'll find an interested audience. Their success will come down to whether they bring to life what makes the archipelago nation unique, why the story of each ingredient resonates anywhere in the world and lean into Filipino subculture. That same old stumbling block of relevance rears its head and it'll be one they need to address. Thankfully, they seem equipped to do so.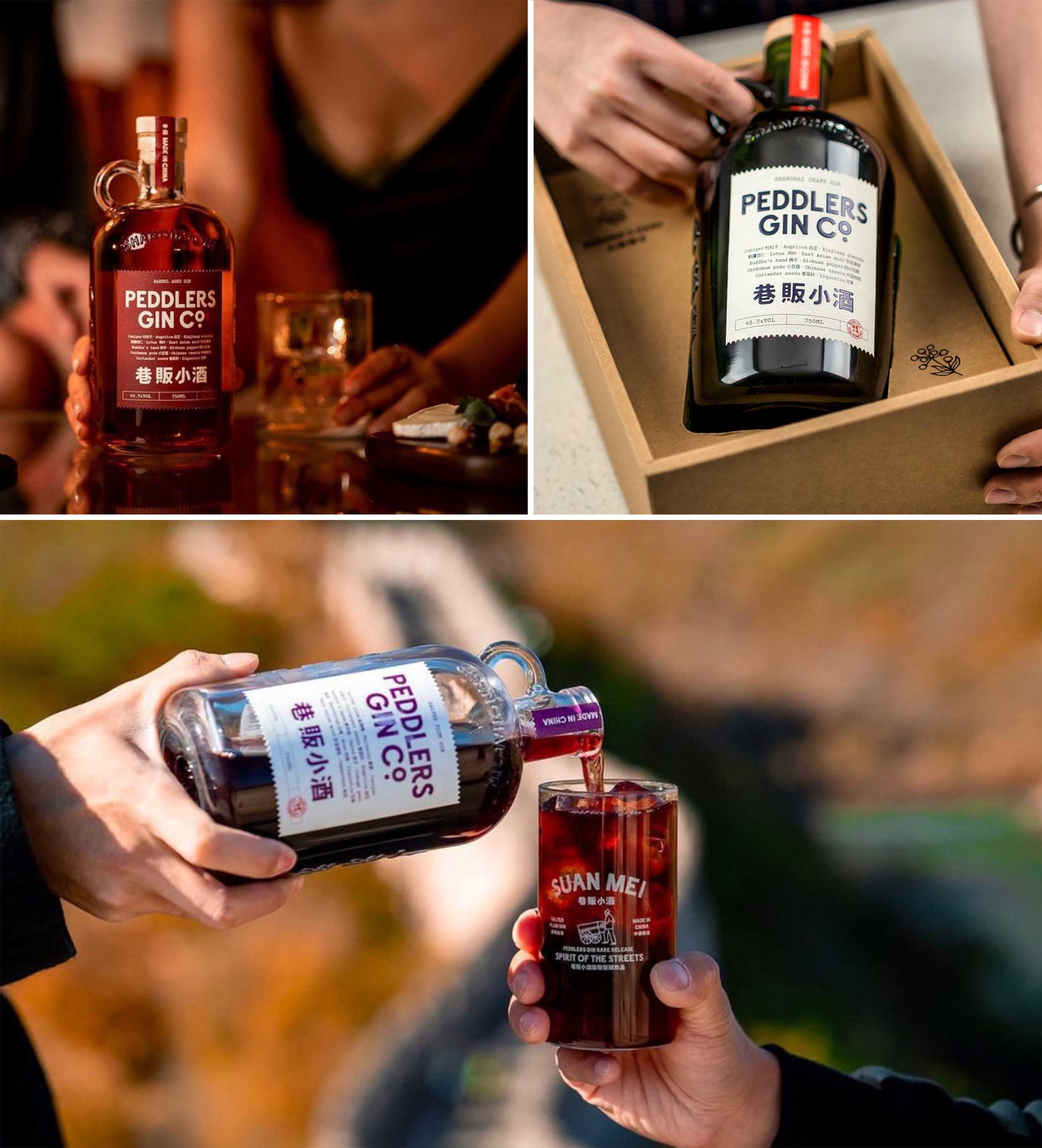 Peddlers Shanghai Gin
Peddlers Shanghai Gin is an homage to the street culture of the great Chinese city. It's flavours feature lotus flower, lime-like buddha's hand and a mesmerising dose of Sichuan peppercorn. A trailblazer in the Chinese market, Peddlers are also innovative with their ready to drink offerings and their Salted Plum Gin infusion.
Key challenge: Establishing themselves as the next major player and engaging with a cynical London on-trade that still influences nationally. Expectation is high as they are the first craft gin from China, but that comes with pressure to be best in class too. Often, drinkers judge a young brand against what they see from those pioneer brands today, rather than what they were like when they started off. The Warner's, Tarquin's, Aviation's of 2014 were very different propositions to what they are now. To be held against such a high benchmark (that took years to develop into) at such an early phase is a lot of pressure to handle and the timeline they will be afforded to deliver to expectation is much shorter than it is for others finding their feet.
Forecast: They've lined themselves up with brand builders for distribution, so this looks promising. With an official Europe wide push only slated for later this year, it is too early to tell. Will they be the next Four Pillars and considered as the first big name from a region or fall into international anonymity like West Winds did? Will they be credited like Sipmtith for sparking a craft distilling revolution or remain small but loved like Sacred despite being revolutionary? My bet is that with the right guidance, they can become the real deal. 
Saigon Baigur
Also featuring lotus flower and buddha's hand, Saigon Baigur is the first premium dry gin to be distilled in Ho Chi Minh City. The striking and tactile bottle commands attention, while the gin inside balances floral and citrus top notes with a spiced black cardamom finish. 
Key challenge: Overcoming a lack of boots on the ground. No imported gin has ever made it in the UK without active representation. They have a deal with the logistical arm of a great distributor who will facilitate getting product from A to B, so it's theoretically possible for retailers to list and bars to sell it. But they don't represent them, hustle for them, include it in pitches etc. Being made available but only on request is a huge distance away from being pushed. There are literally thousands of domestic brands here in that situation. No matter the willpower of those involved, I've never seen a brand become established until that changes.
Forecast: Ambassadors, sales reps, active brand agencies are all there for reason and without them, it's hard to create sales, let alone sell though once it's in the supply chain. Getting the cogs turning will be hard, not grinding to a halt in the chain will be more so and it could be in limbo for a while.
Stranger & Sons
Stranger & Sons features generous flavours, with freshness from Gondhoraj lemons and a lingering spice from pepper, coriander and mace. It's a brand that celebrates cultural diversity – the colours, the customs, the chaos and the peaceful co-existence of it all, as well as the vibrant flavours found across India.
Key challenge: Finding a way to build on relationships they have with their audience in the U.K. Stranger & Sons puts so much into each interaction and brand activation they create to make it immersive. But most gin drinkers have short memories, so while many have been enthralled by creative and fun interactions in the past, building on that when the financial investment required to do so at scale is so high is a daunting task. 
Forecast: They pop up when it matters but focus is key. If they concentrate on being available in few but strategically important places they will find ways to support others to continue building brand lore and added value theatre. Just as it was for Monkey 47 and Hendrick's all those years ago, by focusing attention through venues with an authentic synergy and who share their aspiration to regale and enchant - the path to a loyal drinker is clear. If they try to be visible to a mass audience at this stage, they will be outspent by multinationals, out represented by locals and outperformed by other regional export brands.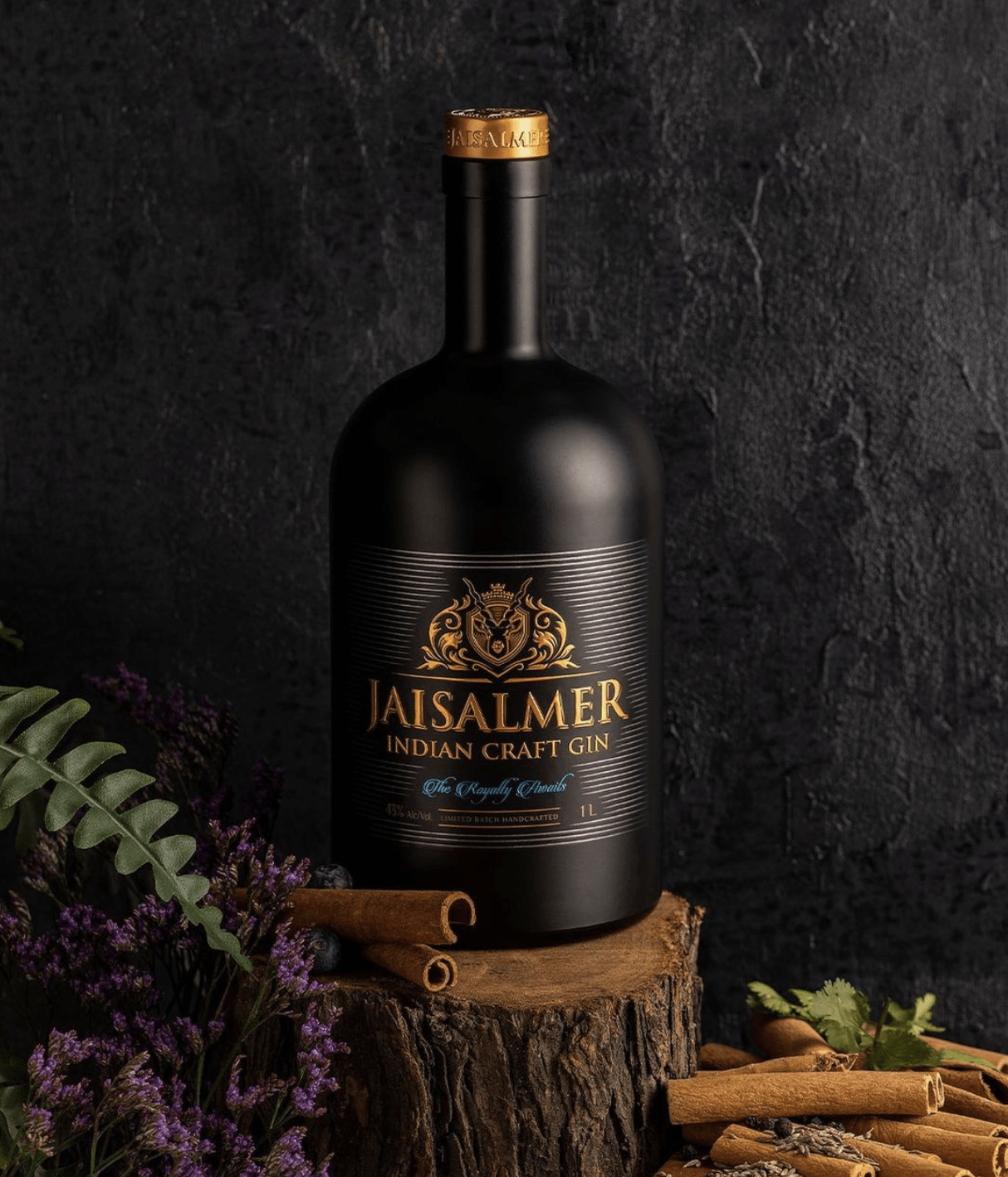 Jaisalmer
Jaisalmer is made by Radico Khaitan, one of the big players in Indian distilling one of the oldest whisky distillers in India. The gin features Darjeeling tea, lemongrass, vetiver, citrus and more sourced from across India.
Key challenge: They are neither the key protagonists of a new generation of Indian craft makers, nor have a disruptive brand. This means they are not perceived as either an entrepreneurial pioneer or particularly edgy. They are, in some ways, the Indian establishment and that comes with both advantages and hurdles. Namely, consistency, value for money and credibility are all there. They have that sealed in place. But translating that into a narrative that makes people impassioned by it is hard in a world obsessed with personality and independent start-up culture. 
Forecast: Ticking over nicely and playing a long-term game. They are predominantly a whisky business, for which they are slowly growing a reputation for in the UK. The gin is a reliable classic and by consistently popping up on the radar it remains relevant. As more people get to know the wider range and what they do in other spirits, their story becomes a little more human and their gin can be seen for what it really is. Traditional and solid in a G&T.  
As for the gins not in the U.K but hoping to make it…
Brass Lion Gin & Song Cai Gin
It's unclear if Brass Lion or Song Cai were ever actually imported here despite being in thousands of boxes landing on people's doorsteps. Due to the way Craft Gin Club's supplier model works, many of the gins included are contract distilled in Market Harborough. The distillers share the recipe, some send over the unusual botanicals that can't be sourced elsewhere and it's made here, bottled here and dispatched to subscribers. It's cheaper than importing, less paperwork and logistically it makes a lot of sense.
I'm not saying this to get into the moral quandary of it all. Nor do I wish to open a can of worms for what it implies about the transparency, value or whether a gin really does taste the same when made by someone else. The bottom line is that many of the months feature gins that have been contract distilled as a one off to deal with these huge orders (thus "special edition"). I merely state the facts of what happens as it's then hard to assess whether the likes of Song Cai or Brass Lion ever really got a footing here in the first place.
It's easy to see how launching via a huge opportunity to reach thousands of people and then leveraging that awareness could accelerate your presence in bars and in retail. But only if you have had the traditional routes to market in place to facilitate the conversion ahead of time. There's a big difference between that and accepting taking a contract for a one-off visibility boost and income with outsourced production and logistics.
If they did the former, it clearly didn't work for them as they are not listed anywhere a year later. You literally can't buy it anywhere outside of CGC's own shop. If they did the latter, I can't see how either brand can now make a compelling argument to an importer that there is demand here. 
If they couldn't convert leads ahead of taking part in such a big platform, how can they do it now, when the category is in decline and will have to go one trade account at a time. Where's the "pull through" now the exposure has dissipated? And where's the clamour from those whom it was exposed to that could help make a case of "if only they had access"…?
Both are great brands with good people involved so there's always hope. I just fear that an otherwise great short term opportunity may have cost long term presence and that it might be a while before they return to the UK in any meaningful way.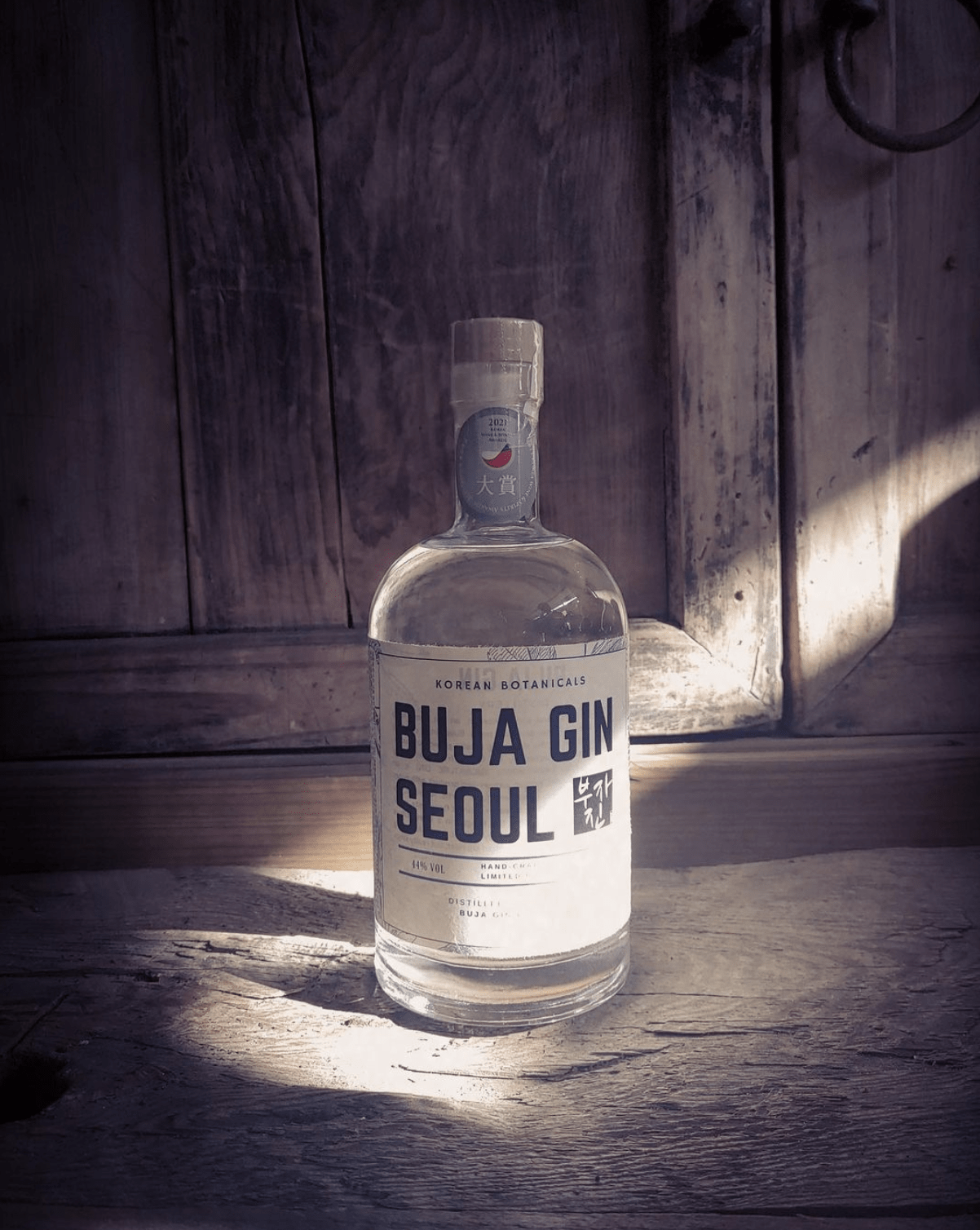 Buja Gin
Gin is growing in South Korea (with British gin exports increasing by £1.4 million since 2019) yet domestically, craft offerings are few and far between. The first of these was Buja Gin, the work of a father and son team who use locally sourced botanicals, many of which come directly from their farm. There are a few gins in their range now and seem like genuine champions of craft distilling.
Key Challenge: Funding, branding and scale of production are all hurdles for any distillery and that's no different for Buja. As the country's first craft gin and with few others around to really help lift the domestic craft spirits banner they have the captive market advantage but an issue too – category education and popularising gin within South Korea is currently all on them to achieve. 
Forecast: Huge potential, but only potential at this stage. Buja is a gin to take note of but unlikely to be able to capitalise on the wave of Korean sub-culture that's trending across the world just yet. There's nothing wrong with the look of the bottle, but on the international market it'll get lost as yet another gin. Just as it has done for so many, a move to custom design that conveys Korean cool will add instant interest and a zero to their annual production volume. If they go all in on brand building now – they might just transform into a regional sensation.  
Porcelain Gin
Porcelain Distillery is a family owned and operated distillery located in the Liaoning province of China. The gin is distilled in small batches and brings juniper, goji, Sichuan peppercorn, cardamom, hazelnut, a quartet of citrus peels and much more. It's well rounded and the Chinoiserie inspired ceramic bottle matches the attention to detail spent honing the recipe. 
Key Challenge: Porcelain is a super-premium gin that has its best chance of success in the specialist off-trade (retail) and high-end bars. Others like Procera and Conte De Grasse have shown it's possible. However, they've also shown the overall volume limitations for a £55+ offering. Irrespective of what that gorgeous bottle allows in terms of runway - the high price point it wants to command needs careful placing, realistic expectations and an active partner to make happen, which isn't something that UK distributors offer without costly retainers.  
Forecast: If it is given a chance, it will find an audience and in the right hands it will flourish. How worthwhile it is for the brand to spend on the retainers and representation it will take to make it work VS the sales and prestige they will return is debatable. 
There is certainly easier hunting grounds for now. It could well be a brand that the UK looks at from afar as it goes stratospheric. It has that kind of crazy potential. Equally, it could be a brand that is 20 feet away from the limelight it needs to become a superstar, if only others could see its true potential. 
Seekers Independent Spirits
Seekers Spirits is based in Phnom Penh (their home is a garden-to-glass distillery and tasting room), while the broader region is also reflected on each bottle through an abstract brush stroke on the labels as a nod to the Mekong's cross-cultural journey across Southeast Asia. The dry features 11 native botanicals including pandan, Khmer basil, Battambang green oranges, Asian lime leaf, jasmine and more.
Key Challenge: Evolving from a regional idea into an international brand. It's a diamond in the rough and they need to find a way to take what is a compelling brand platform – curiosity, exploration and continuous learning - into something that can connect with audiences all over the world. 
Forecast: Not in the UK for a while but that prediction is less about them and more about their likely interests. There's a while before they reach a point where European expansion is the logical next step and when it is, more buoyant markets like Italy and Germany would seem better prospects, while the connection between France and Cambodia might make for a more naturally receptive audience. 
Other Indian gins like Tamras and Doja, Hong Kong Gins like NIP or Two Moons, Singapore gins like Tanglin or The Orientalist and the huge quantity quality offerings from Japan could all have transformative years. 
A year is a long time in the spirits world, yet paradoxically, it's also the small amount of time that an up and comer can become a contender. A change of bottle, a new look, a new expression that captures the imagination – paths can radically alter their trajectory in a matter of months. 
I hope that each producer approaches every day as if they are on the cusp of doing that. Less than 4 years ago, this list of entries barely existed, let alone were available on U.K shelves. Now, they are all in contention to win over listings and appeal to drinkers and I can only imagine what it's going to be like by 2025.