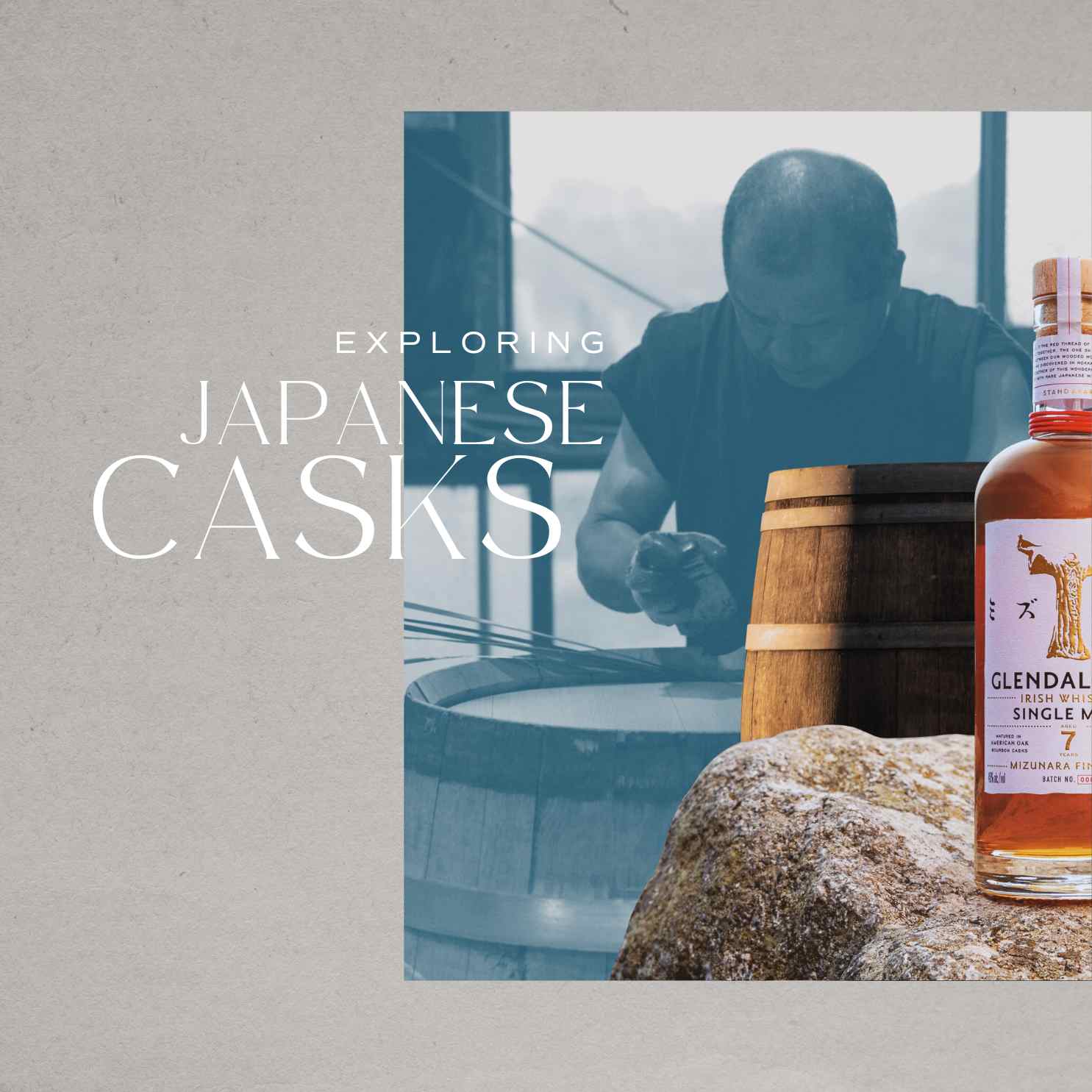 Why are Japanese casks so valuable?
First things first - they are not all financially valuable, but they are all scarce. 
The history of using native oak for spirit casks is one born from a necessity rather than due to the potential flavour it could bring. After World War II, import restrictions meant Japanese distillers faced a shortage of timber, let alone casks to age their whisky. Having gained popularity with the Army during the war and with the continued high demand for whisky domestically once it was over, producers faced an existential issue. 
With no hope of importing European or American oak to the country, Japanese whisky makers had to find an alternative and turned their attention to Japanese oak - in particular, mizunara oak. It was a means to an end, but hardly a success and the use faded as quickly as it arrived.
Fast forward to today and Mizunara casks are back in vogue not by necessity but for the flavour they bring. And they are not that easy to come by. There are both cultural considerations that ensure its premium status, as well as production complications to navigate too. That's if you can afford it in the first place. 
A key issue is that despite a long history (a great read on that can be found on Lost Art Press) Japan is home to just a few independent cooperages. The most famous of which is Ariake Sangyo, which may well still be the country's only independent cooperage producing casks at any substantial volume. 
For them to even get hold of the material to make a cask, they must compete at auction against large distilleries such as Suntory, Nikka, and Chichibu (who each have in-house cooperages) as well as the luxury furniture trade. This leads to a simple equation. Less buying power, fewer lots to bid on and the result is less Japanese oak in independent hands and therefore fewer casks for those outside of the big whisky institutions. 
The second largest contributor to their scarcity is that Mizunara casks have the ability to improve with age (more on that in a bit) and premium whisky already comes with a lengthy maturation period. This makes second hand casks as rare as hen's teeth as there's no reason to sell a barrel on after the first or second use.
Assuming you are accepted, and you can buy some, they are priced accordingly too – a big 500L sized butt will not be on the market for less than £3,750. Comparatively the same sized butt made of European oak (ex-sherry and still wet) from a highly reputable Spanish bodega can be found around £750, less than a fifth of the price. 
And now the third layer. Mizunara oak is by all accounts a terrible timber to turn into maturation vessels for many reasons, so it's not like the big distilleries are getting hold of that much either…
Mizunara oak predominantly comes from one forest in Hokkaido with strict conditions around their age - they need to be over two centuries old before they can be felled. The trees are often crooked, making it difficult to cut straight planks. Mizunara also lacks similar enzymes to American counterparts, so staves must be cut along the grain to minimize leakage. Yet even with this, they are more permeable than either Quercus alba or Quercus robur counterparts, which makes for a large angel's share. 
Given all of this (the price, the scarcity, the trees), you'll find that even the big buyers aren't getting a lot. Suntory are said to lay down fewer than 250 new Mizunara barrels per year.
So, what do you get for such a stubbornly reluctant oak, porous casks and a barrel priced at eye-watering amounts?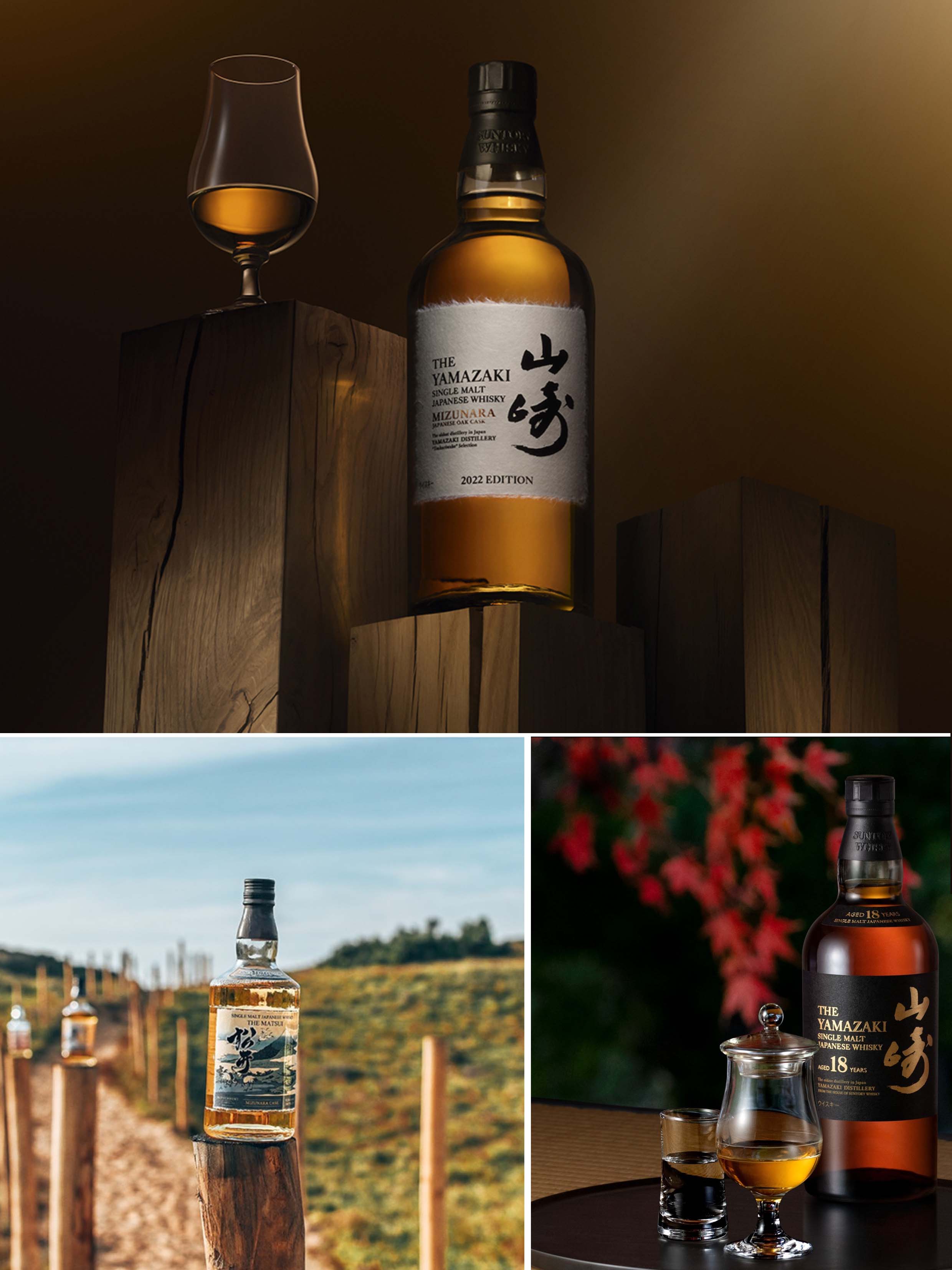 Mighty Mizunara Casks
It's important to understand that all maturation in casks involve additive and subtractive interactions. The oak imparts flavour compounds as well as absorbs others, while aspects such as evaporation and oxidisation play a huge role in shaping the profile of the spirit a casks contains. In this case, porous casks, different enzymes and specific flavour compounds make for a very different interaction and a different tasting spirit. 
Mizunara casks impart flavours of Kara (a type of oriental incense), rich coconut, and a defined fruity character. It clearly adds sandalwood too, in addition to the more common vanilla, honey, orchard fruits and spices (like nutmeg and clove) you get with most oak. Love it or hate it; It's unusual and distinct. 
Critically, whereas American and European oak impart their character most assertively during their first use, mizunara is the opposite. It improves with time and reuse, with second fills said to deliver the optimum balance of unique flavours and more predictable maturation results.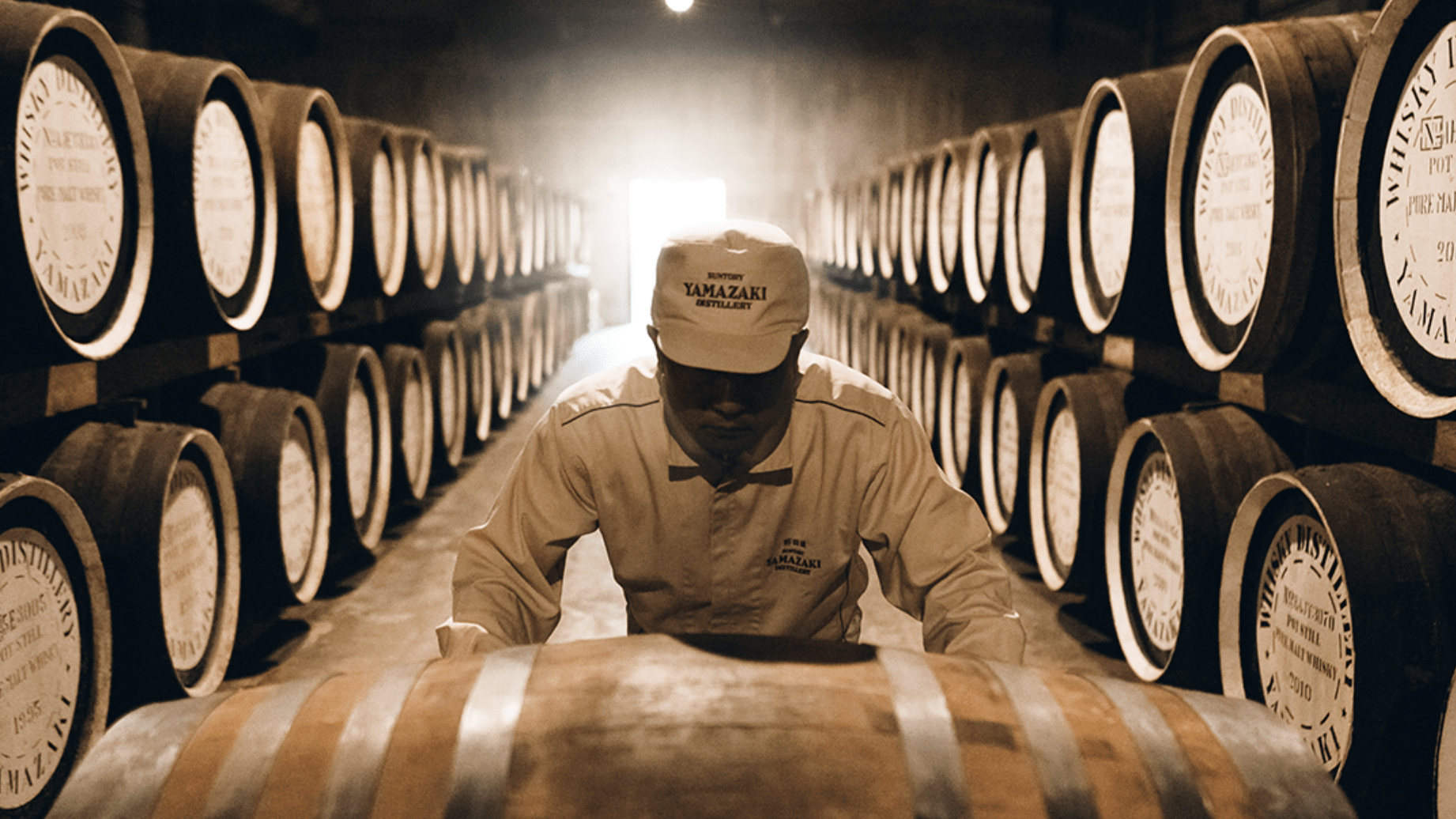 Mizunara Marketing
Flavours aside, it's clear that Mizunara holds weight with marketeers, and it could be argued that the reputation is now as important as the actual timber is for making the barrels.
Part of that reputation is results based. Mizunara oak is extremely well-regarded for what it has done for some brands, and that didn't go unnoticed with whisky connoisseurs. For the mainstream drinker, it taps into existing preconceptions as mizunara is already considered as a luxurious material and one of the most expensive types of oak in the world – which justifies a lot of the 'premium' tags that a whisky may then claim having used it. 
It also speaks of a region too. 
The idea of a whisky having a sense of place, or 'terroir' as it's known, via the strain of barley or yeast is too difficult to understand for the layman drinker (as production knowledge is often limited). The idea that terroir is also due to humans and the way they go about  their craft is too philosophical for many too.
Enter Mizunara – which conveys an intrinsic connection between place, process and palpable flavour. Japanese whisky matured in Japanese oak. It's simple, direct and incredibly easy for all to buy into as a concept. 
Naturally, then, the big stockholders who also need to talk to all types of drinker - Suntory and Nikka - are also the main promoters of the magic of mizunara. Others have jumped on the bandwagon since, even if their spirits slumber for far too short a timeframe to allow the notes of Japanese oak to be detected. Either way, expect a lot more of the mystique to continue being further embellished in the years to come.
What to try – 
For those wanting to see how familiar names have fared with such exotic casks - Ireland's Glendalough Distillery released the country's first mizunara-finished Irish Whiskey a few years back and it remains a landmark bottling. 
Today, Chivas Regal's Mizunara is an easy introduction to the oak's profile, so is Bowmore's Mizunara offering. Alternatively wait until October for Glenmorangie's new Tale release – a Tale of Tokyo, which promises to make the most of Mizunara finishing. 
Our advice is to go all in. An example of Japanese whisky that uses mizunara oak to stunning effect is Yamazaki 18-Year-Old. It's an iconic single malt that was first launched in 1992. Around 80% of the liquid is matured in sherry butts, while the remaining whisky is a blend of American and Mizunara oak casks. Alternatively, the Yamazaki Mizunara series is the ultimate way to explore the flavour profile within their range, but try finding any of that knocking about… 
Another good offering that's not impossible to source in Europe is the Matsui Mizunara Cask bottling from the Kurayoshi Distillery. 
Cherry Wood, Cypress and Cedar Casks
Cherry wood casks are also very popular among Japanese whisky fans. It's easy to see why too – the tree itself has longstanding romantic associations and is the nation's symbol of spring and hope, with images of glorious blooms across the country distributed globally. 
Thankfully cherry wood casks are much more affordable than mizunara casks, but the strong character they impart can easily become overbearing, meaning they are used sparingly and thus remain just as rare. Most are only lightly charred to open the grain and the notes the staves can bring are phenomenal. 
Typically, they impart notes of plum-come-ripe-cherry, light touches of sweetness, all-the-while maintaining the flavours typical of any oak such as vanilla, burnt sugar and gingersnap.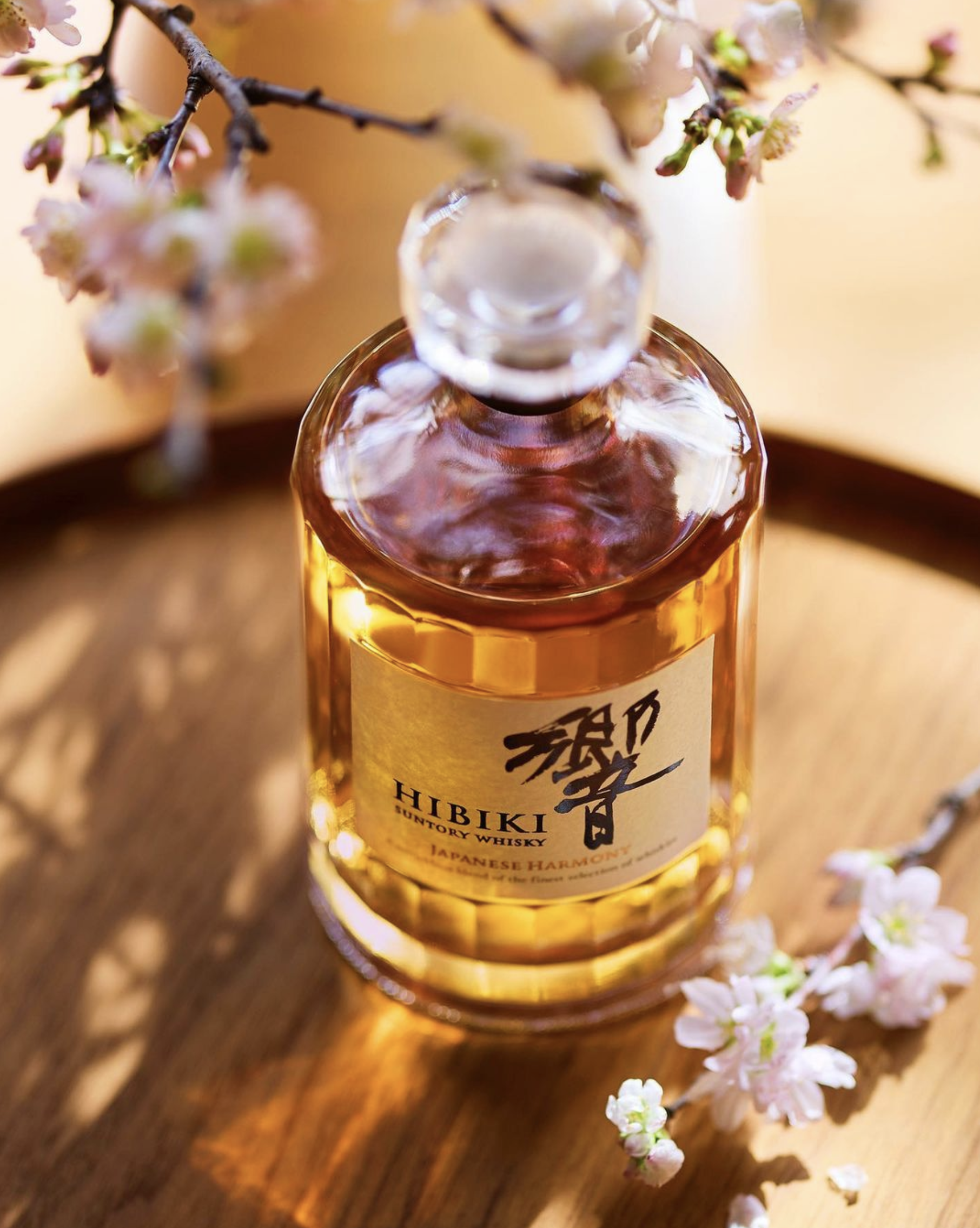 The 2022 limited edition release of Hibiki Blossom Harmony is a great example of this. The original Hibiki Harmony blend combines malt and grain whiskies from the Yamazaki, Hakashu, and Chita distilleries. Their limited edition takes the blend one step further and further finishes it in sakura casks. Taste the two side by side to see the difference!
If you move beyond the two big names of Mizunara and Sakura you'll find other interesting native oak casks in circulation.
For example, due to its aromatic fragrance and rot-resistant qualities, sugi (cedar) has been the favourite material for making sake barrels. Yoshino Sugi in particular, is known for its fragrant reddish wood in the centre. Irish whiskey brand Method and Madness have an interesting release using Japanese cedar wood for those interested… Equally, we've heard of experiments with Japanese cypress (Hinoki casks) as well as Japanese chestnut (Kuri casks) from other European distilleries.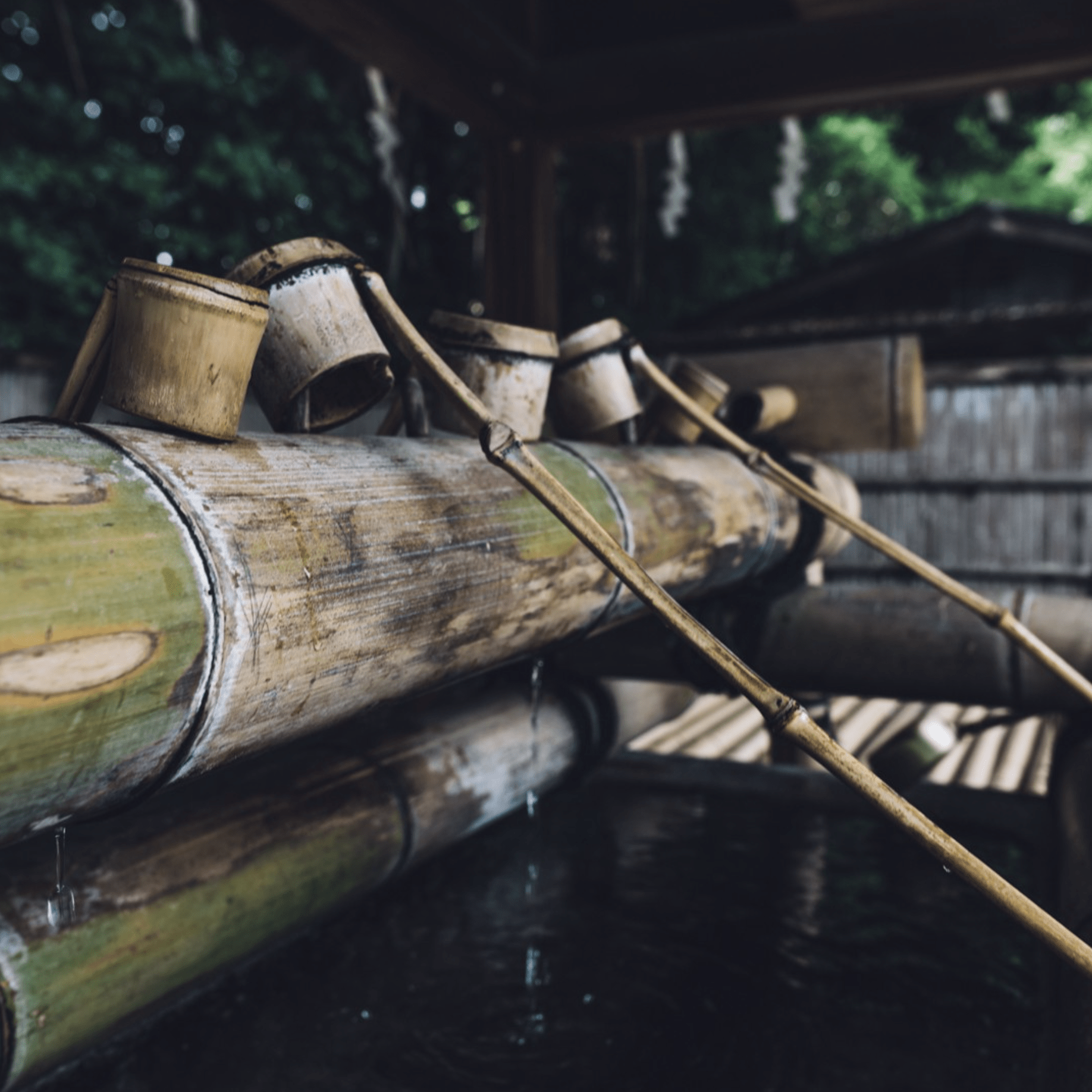 "Japan washing" blends 
Unfortunately, one of the ways that Japanese oak varieties are being used is to add a Japanese label to an otherwise mostly foreign blend.
Not wanting to get too bogged down int the politics of Japanese blends, suffice it to say that many have historically been made up of Canadian and Scottish malt and grain whiskies, bought in bulk, blended and re-sold as 'Japanese'. The landscape is changing with the introduction of new laws around what's allowed, and while it's not true for all blends – it's been an issue Japanese producers needed to address. 
Regrettably, by finishing their expressions in Japanese casks, some blenders have been using native timber to add a semblance of authenticity (but mainly value) to what they have made. With less than a few months spent in them, it's not like the profile changed much despite the claims on the label… 
It's at best disingenuous, at worst misleading. That said, a good example of how it has been done with  sincerity and transparency is Kamiki Whisky. They blend Japanese-made malt whiskies with imported grain whisky, then finish the mix in Japanese cedar casks. They are fully transparent about it and the cask clearly influences the flavour profile.
It's not just about Whisky nor Japanese producers! 
Other spirit producers are looking towards Japanese oak varietals to inspire renewed interest in other categories. For example, there are some interesting barrel-aged shochus worth discovering. 
All Shochu producers are keen to ensure they are not seen to be releasing a spirit that has been overpowered by wood (for sochu, quality is judged by the ability to capture the essence of the harvest). They also have to abide by regulations that dictate the maximum optic density (the opacity of the liquid). As a result, to work within those confines some are turning to Japanese oak varietals to explore how aging can be done with sensitivity. 
Further afield there have been Cognacs that have releases mizunara aged bottlings and eaux de vies that have used cherry oak. Ever the unconventional brand, Monkey 47 famously used five Mizunara casks for the 2020 Distiller's Cut edition – one of the more intriguing barrel aged gin releases to date.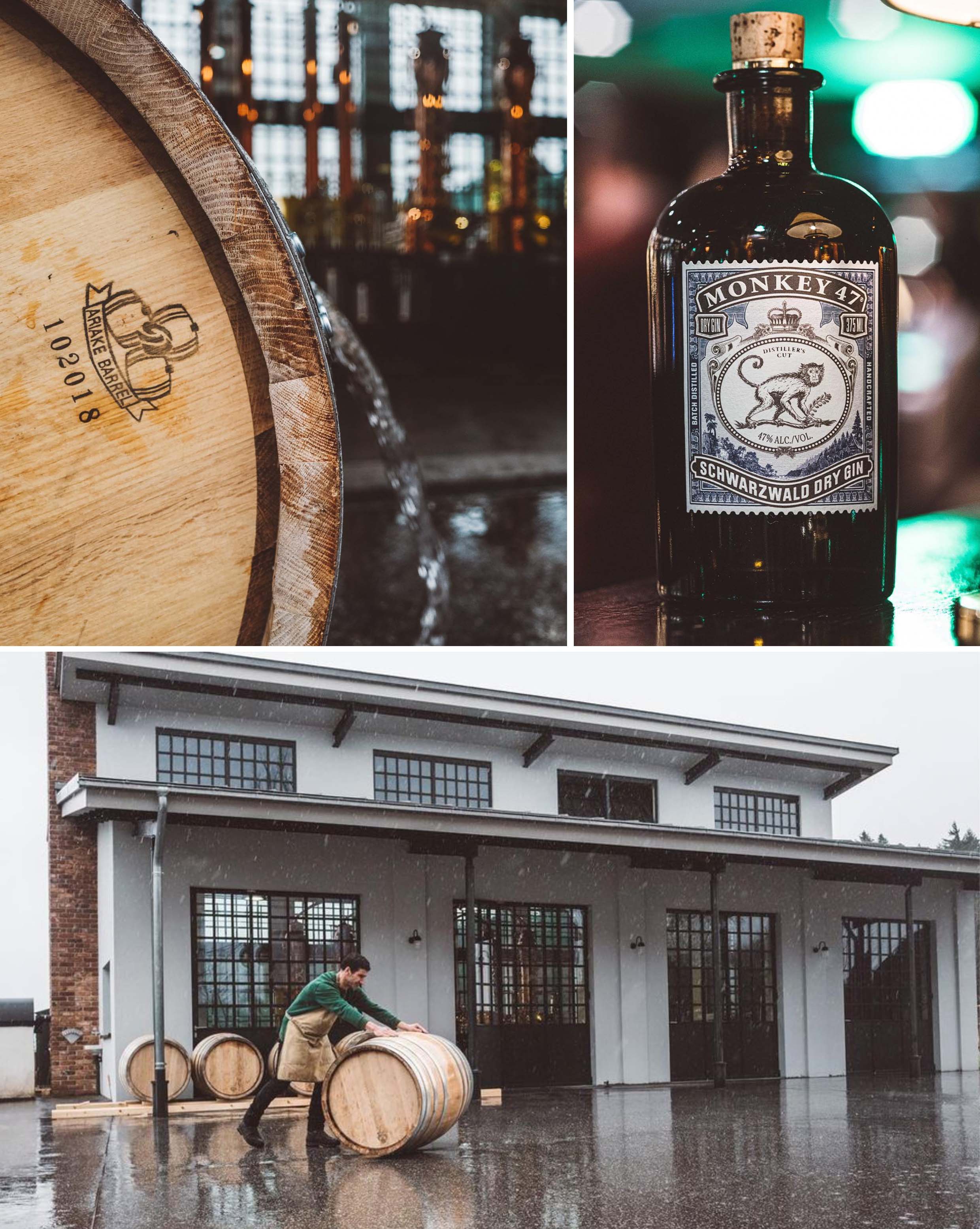 Scarcity remains the key word when it comes to Japanese casks, but it's clear that there is a lot of potential for those pursuing maturation programmes that involve some in the mix. 
We've got a feeling that due to the small supply, long maturation times and careful balance being implemented by producers who are keen to ensure innovation is never at the expense of heritage – we've only seen the beginning of what's possible.