The French contingent sit in the shadows on most bars, the ensemble led by a cast of Italian super stars. Suze, Dubonnet, Pastis, Cassis, even champagne, seem to be gathering dust behind the curtains whilst we all quench our thirsts on Aperol Spritz, Americanos, G&T's and endless Prosecco. 
It wasn't always this way. In the later part of the 80s and 90s French style bistros were popping up in cities across Britain. Dome, Café Rouge and Chez Gerard led the way for the chains and a scattering of small independents adorned most highstreets.
Kir, Kir Royals, French 75 and White wine spritzers with deep fried camembert and Paté Ardennes were the order of the day. By 2000 however, the average French bistro had disappeared in the casual dining world and Belgian craft beers had become the latest drinks trend.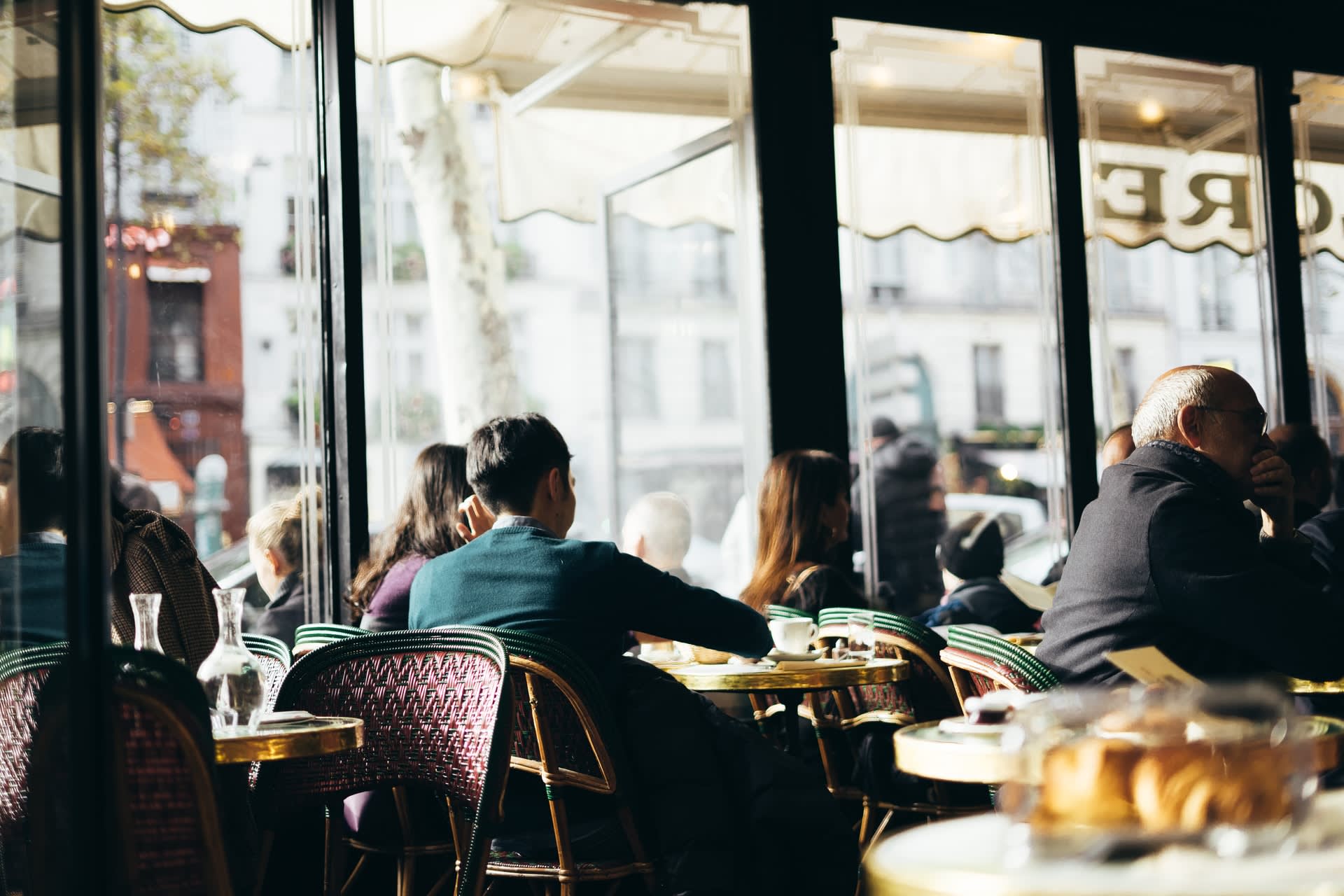 Conversely, 1999 was the year the Italian Aperitivo really landed in London, when Antonio Carluccio opened his first restaurant in the Market place, just behind Oxford Circus.
Soon chains like Café Rouge and Dome were being sold off and becoming Bella Italia's, Ask and Prezzo pizza joints. Strada and a host of other Italian style restaurant chains also appeared, even Jamie Oliver dipped his toe in (even if a little behind the curve) and as with Carluccio the drinks and aperitifs were an important part of the Italian dining experience. 
A culinary love affair with everything Italian started taking over the UK, and while other trends and cuisines have had a turn in the limelight since, the French have never really recovered their once established lead. 
This is echoed in drinks terms, and along with the huge spending power of Campari who had acquired Aperol in 2003 has been felt even more succinctly.  Here we are in 2021 and Italian aperitifs are still ruling, and its not just here in the UK. 
Where are the brands in all of this?
Chatting with Ian Spink and Miko Abouaf from the Cognac based Audemus Spirits, I try and understand if it's just my greed of wanting to have access to all the wonderful Aperitifs made in France, that makes me think that we should have more access to French aperitifs here in the UK. 
The reason Audumus has been such a success over here is due not only to the delicious products but to their personal touch, building relationships and friendships with bars and restaurant around the UK for the last 7 years. Brand building takes a lot of time, and money if you don't have a base to stay here in the UK.
For smaller independent brands without a base, it just doesn't make sense to invest into a crowded market - especially now with the added headache of Brexit.
So maybe it shouldn't be a surprise that there is no one here shouting about the joy of a glass of Suze, a wonderful Pastis or a Kir Royal. All the major French brands we see on our shelves are owned by Pernod Ricard and although they have the budget, these wonderful Aperitifs are lost in their huge portfolio as they are not their priority. 
One of the other things I take away from our chat is that whilst Miko can't wait for their local bar to open after lockdown for an afternoon Suze & Soda, Ian tells me that the youngsters are all sipping on Aperol spritz and that the likes of Suze and Pastis are mostly seen as what their grandparents drink. 
I'm with Miko and I much prefer a Suze & Soda, but if not a revival that would appeal to a younger generation, then is it a re-imagining that's required? Is the time right for a new brand doing age-old aperitifs in a modern way?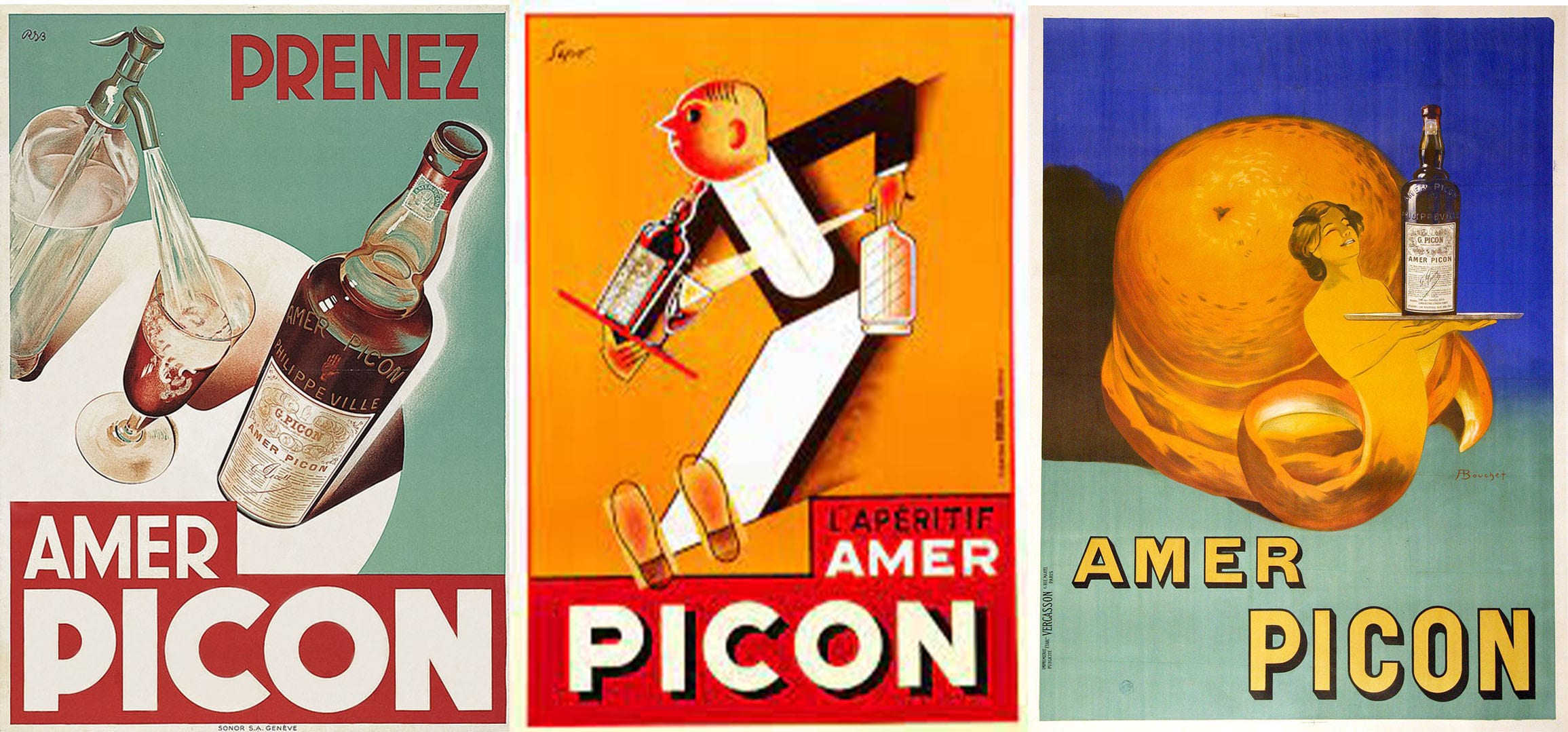 Audemus Spirits duo thought so. in 2020, they introduced Sepia Amer to their range, a modern-day alternative to 'Picon' which is traditionally added to beer for a 'Amer Bièrre'.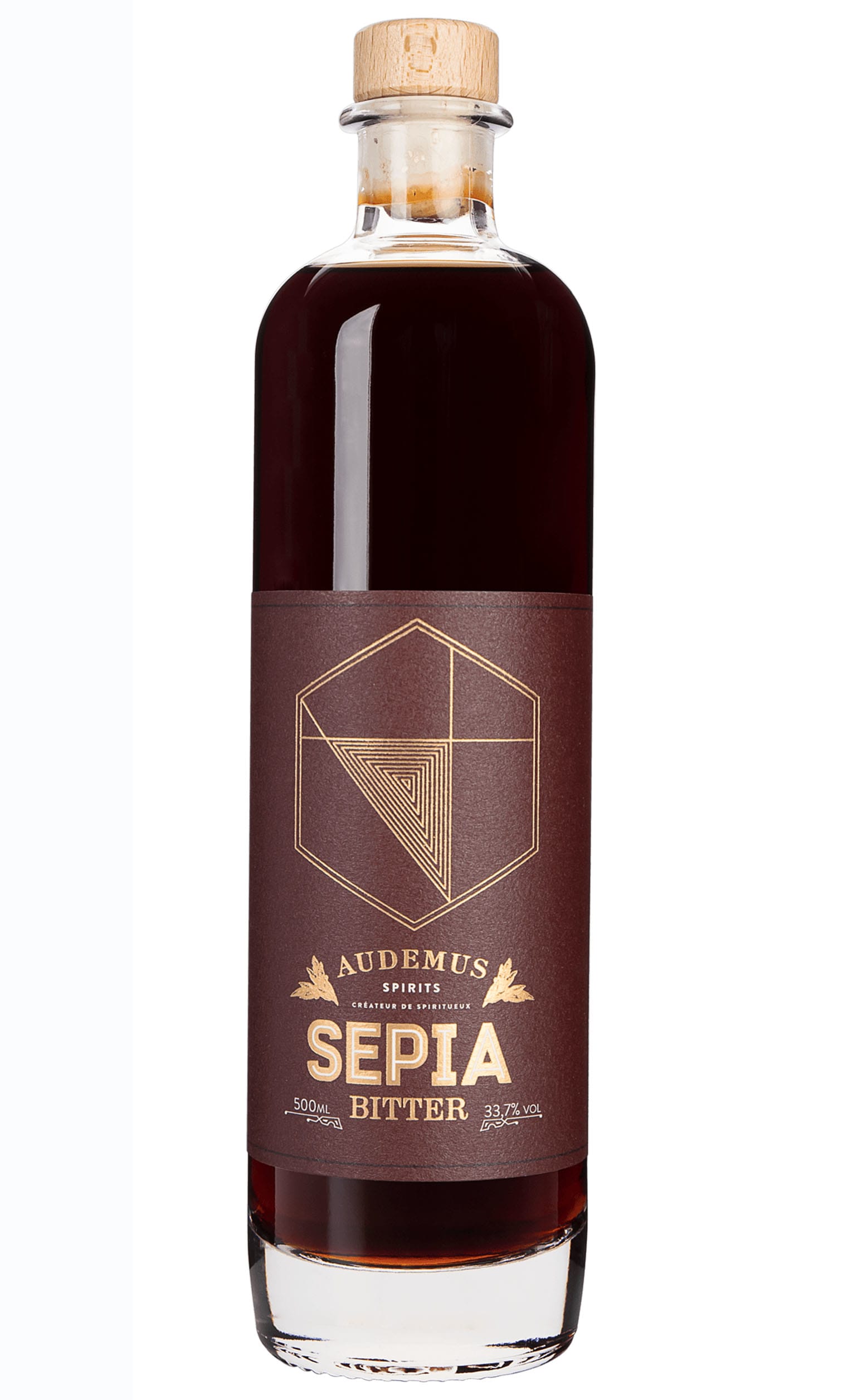 I was wowed. For me, sipping it neat over ice is perfect as I am not much of a beer drinker, and I thought it would be a hit over here. Much like Hawksmoor's 'Shaky Pete', it hoped it would be popping up on menus everywhere as us brits we love beer and bitter. Or maybe not…
Pampelle have come and not really made a splash, while Chartreuse continues its presence in cocktails but not much has changed in terms of mass awareness despite their facelift. It seems it will take a miracle or maybe a huge marketing budget to elevate Suze to the dizzy heights of Aperol. It has the History and the cool design, it's the heart of hundreds of amazing cocktails but I often feel there's only 5 people talking about how incredible it is.
The same goes with Lillet, its always living in the shade of the long-gone Kina Lillet, their 'star product' the key to 'Bond's Vesper Martini' that's no longer available but constantly being re-imagined. Dolin and Noily Prat are amazing vermouths yet haven't galvanised the attention in the way new world makers have. They have a legacy like none other, but as will all history, it's either a wealth of assets or it's baggage and at the moment theirs seems cumbersome. 
Genepi, Calvados, Pommeau, Pineau De Charentes – all are great traditional French spirits and liqueurs. All are largely anonymous with too few breathing new life into them. 
Is it time for a resurgence in bars?
Aromatised wines and vermouths by the glass are starting to take centre stage on our menus but Lillet and our Queen's beloved Dubonnet are dwarfed by Italian and Spanish aperitifs. Has anyone even heard of Byrrh, let alone tried it lately?
I scroll through menus online and when out and about. So often, even in some of the fanciest French bars and restaurants they are seriously lacking in 'French aperitifs'. Pique-nique in Bermondsey and the wonder that is the French House in Soho are two excellent exceptions.  
The French House is a truly wonderful place, a traditional London pub in a different time zone, a relief from artificial London and a tiny space full of character.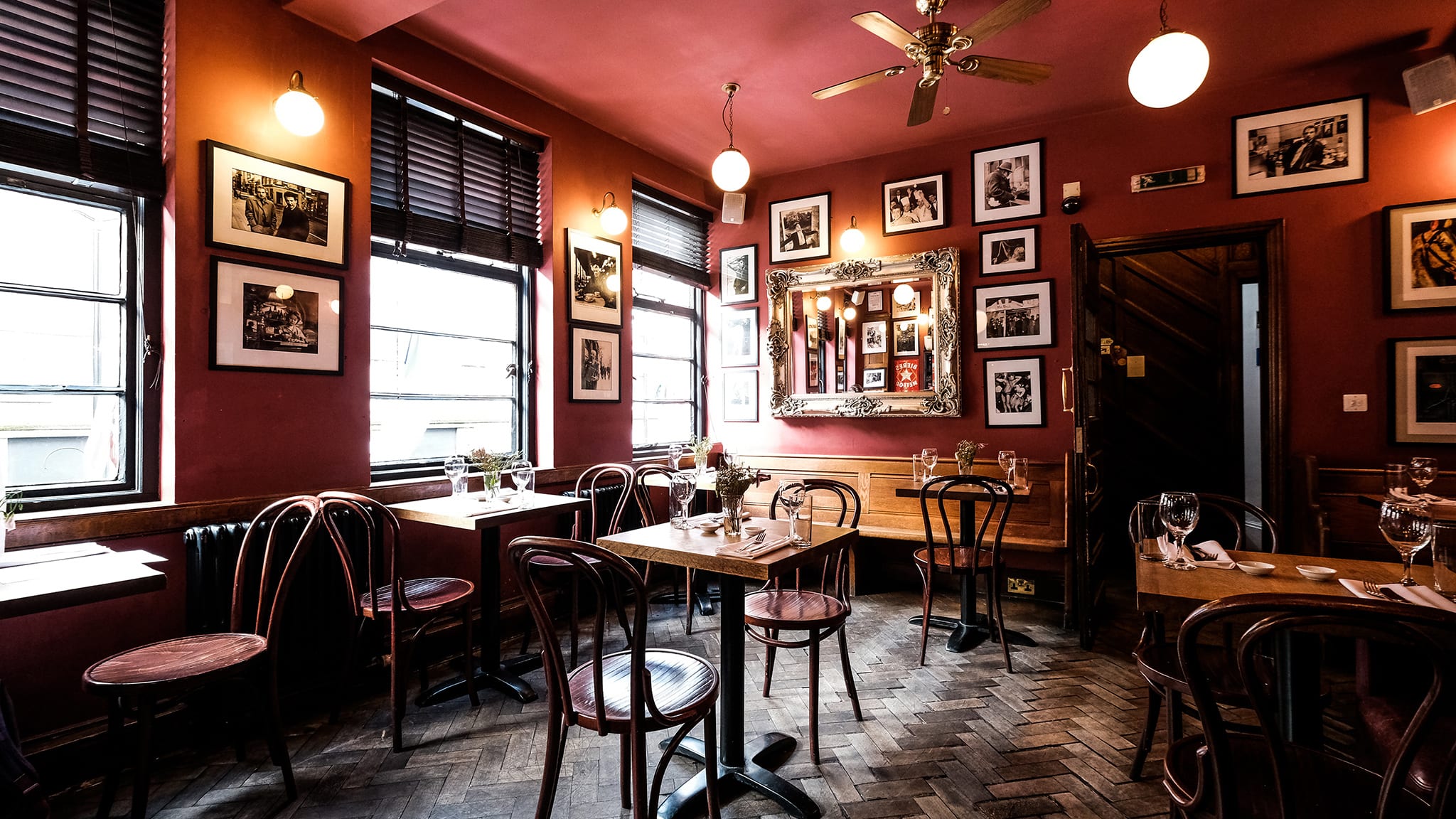 Beer is only served in half pints as is delicious Breton Cider. There's a chalk board that sits on the back bar and reads Kir and Kir Royal, I can see Dubonnet, Lillet, Ricard, Picon and they are not just gathering dust, all are being drunk joyously. 
It's the place for a proper French fix. It also shows that when served with confidence and context – French aperitifs can be popular and relevant today.
You don't have a choice to not drink French at the French House, although Landlady Lesley says she must have served 30 Negronis in a row to one table on Saturday Night. 
I chat with a French Sommelier from Alsace and am filled with comfort at his passion for his region. We share a love of Riesling and he talks about how proud he is of his corner of France. He says every region is different and each village has its own version of 'Apero hour'. A glass of Kir, Wine or Champagne or maybe an Amer Bièrre is the norm in his area.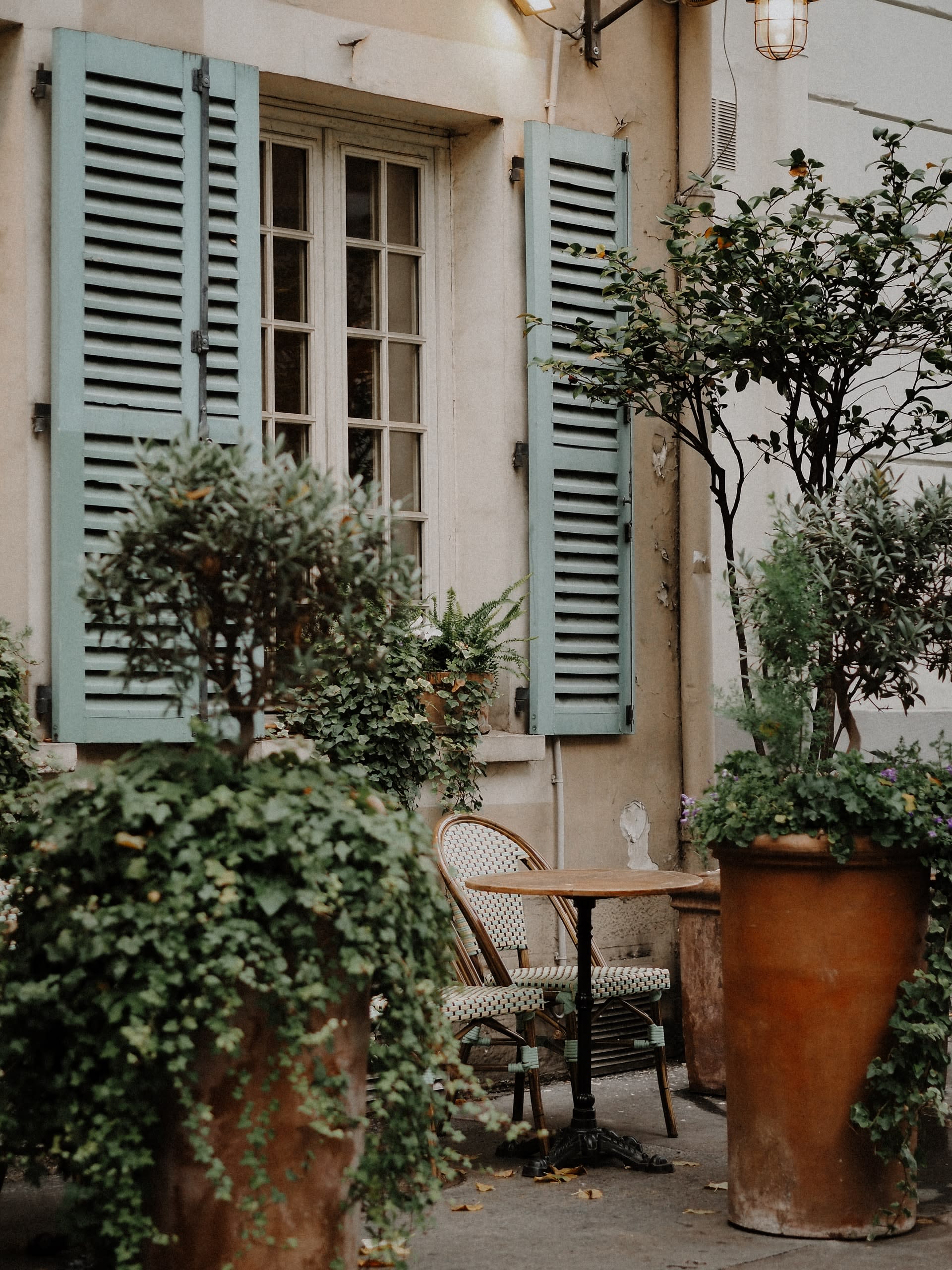 I want to take French drinking and transport it here. To see a renewal of love and passion for the age-old names that have adorned bars for centuries. 
I'd love to see historical categories re-invented by a new generation and in turn embraced by a younger audience connecting with this way of drinking for the first time. The conviviality, the joie-de-vivre. I want the perfect Aperitivo hour to allow drinkers to travel through Europe heading to France, Spain and Italy tasting the best of what each country has to offer. 
I want to drink Pastis with apple juice and re-imagine the Amer Bièrre, I want a Dubonnet and orange, a Kir Royal with the best French Cassis and a glass of Chartreuse topped with Champagne.
I want to explore all the magical new Gentian liqueurs appearing from distilleries such as Distilleries et Domaines de Provence. Some of the charm of French aperitifs may lie in the way you need to exhume hidden gems and in the way they are unchanged even in these ever-moving times. They make you stop and feel a bit nostalgic about yesteryear. However, it's high time they have their moment out of the shadowy depths of a cabinet, or the second row of a bar shelf…
I think maybe I am a little greedy, and the French not so!