I feel bad for getting Dan Szor's nice shoes muddy. 
He's due to give a speech later today at Oxford University, as an alumnus of its Goldman Sachs 10,000 Small Businesses UK programme, and the rains in the Cotswolds have not only flooded his home overnight, but created a sizeable patch of mud between us and the new distillery site that I'm here to see.
"Oh," he says, tentatively testing the ground with the ball of his foot. "I'm not sure about this. How should we…okay, let's just go for it." I can't imagine a bit of mud holding Dan back, he's a very enthusiastic tour guide and a journalist's dream. "I have no filter, that's the problem," he joyfully volunteered earlier in the day, before waxing lyrical about a new Cotswolds series called Harvest that's due for release in autumn 2022. "You're the very first person outside this company who has heard that name, except I don't know if you can actually say anything about it because I haven't got the trademark in yet. It's really fresh. The devs would kill me."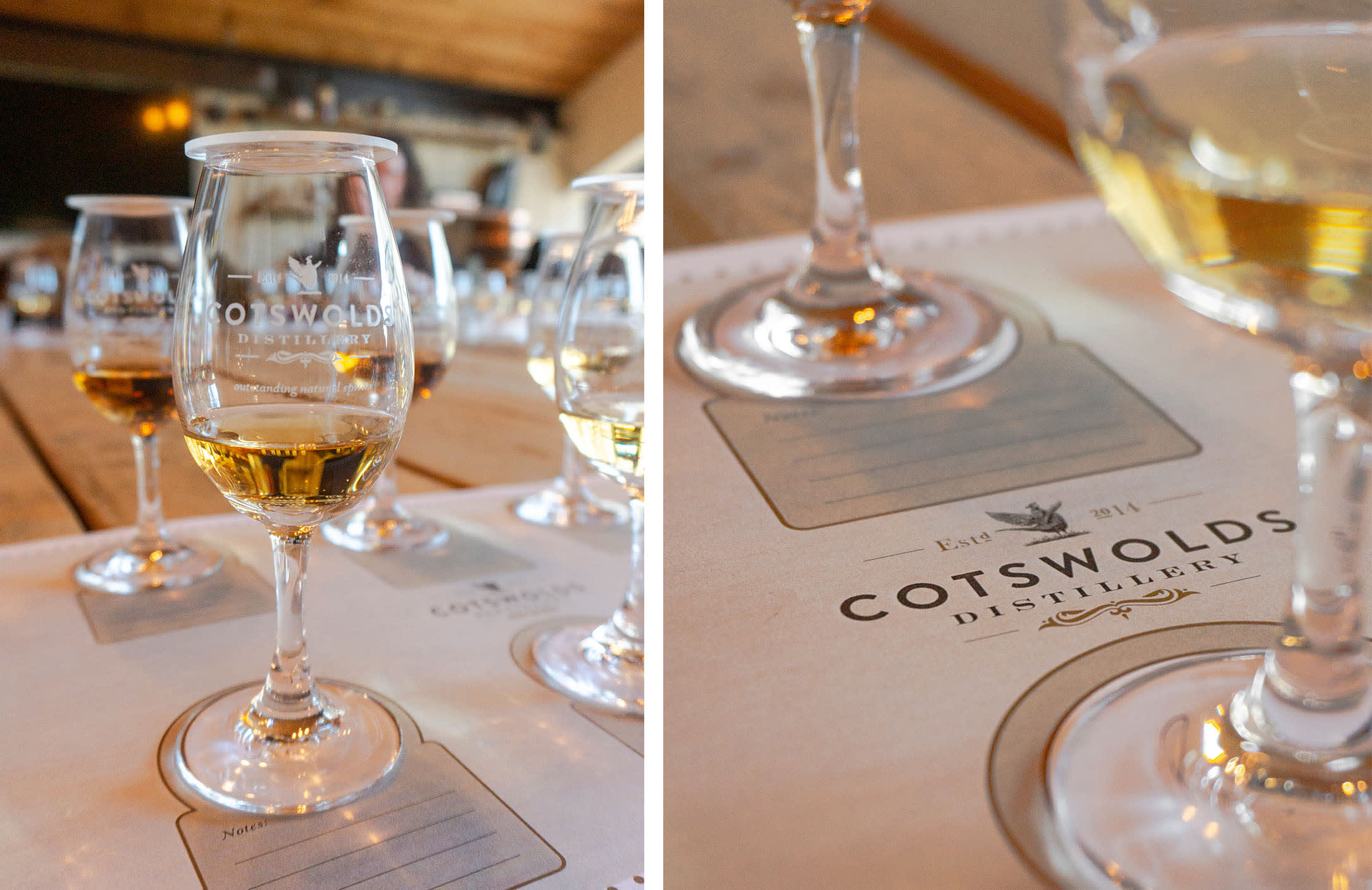 If you're new to the Cotswolds Distillery story, it has a somewhat enchanting follow-your-dreams trajectory. Think: American guy who just knows he loves whisky (and the Cotswolds) decides to ditch his career in finance in 2013 to combine both passions. 
It's a film script that's surely just waiting to happen; Dan even wrote a book over the pandemic lockdown called Spirit Guide: In Search of an Authentic Life (November 2020), detailing the trials and tribulations of his daunting task. I'd already interviewed him twice over Zoom before my visit today, and despite his occasional accidental 'don't-tell-anyone' scoops, it's clear why he was dubbed 'Mr Coca-Cola' by his former Wall St colleagues for his marketing and storytelling savvy.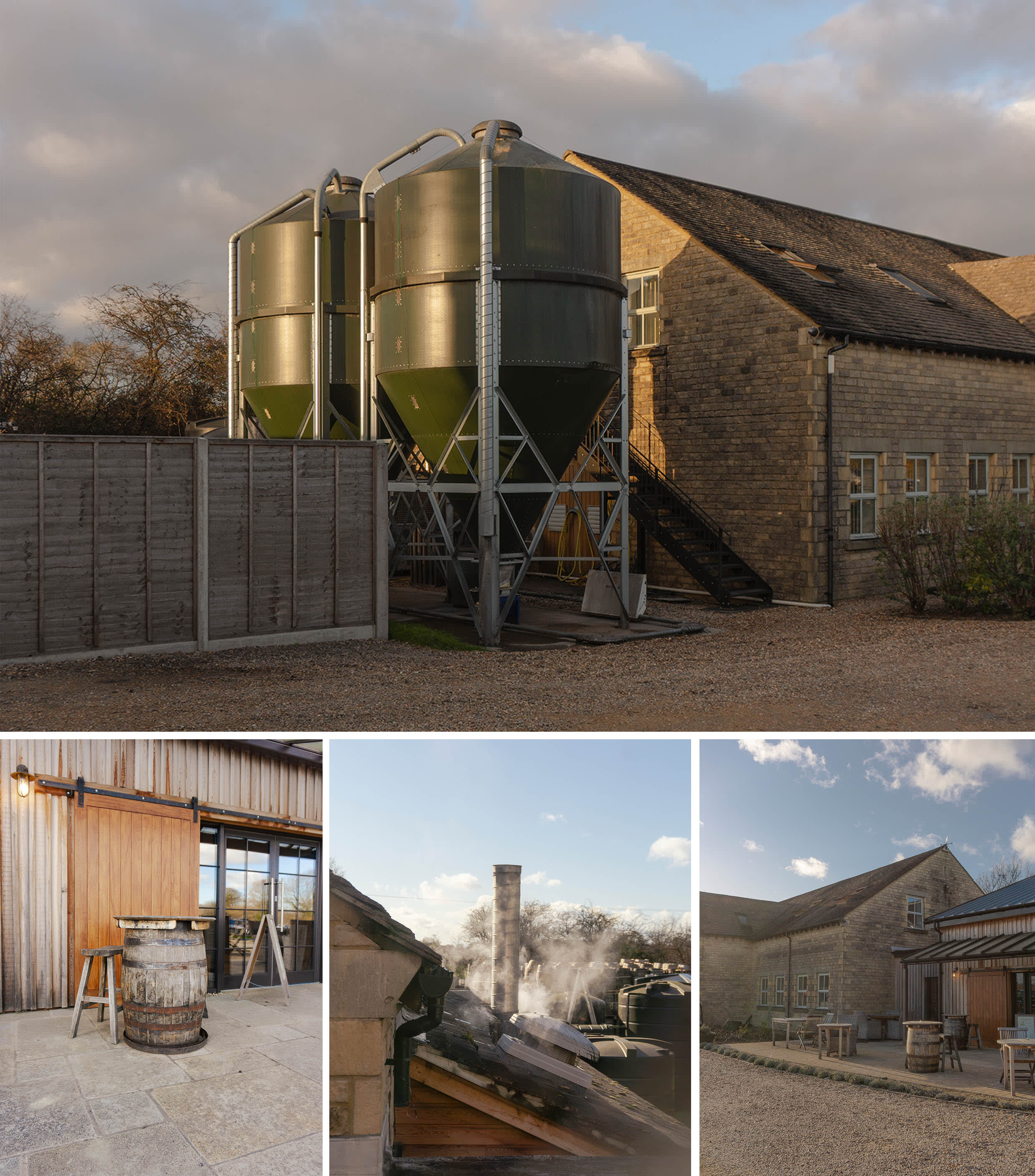 After two hours of touring through the transformation of what was initially two cottages, then the first distillery and a shop, the visitor centre that opened in 2019 (complete with a café and cosy lounges by a roaring fire), the tasting rooms, an experimental lab, the barrel warehouse, and the bottling hall, I've finally got my muddy boots in a giant, scaffolding-clad space, where golden Cotswold-stone bricks are waiting to be laid, and workers shout at us sporadically to cover our ears, while they blast nail guns to complete the build. 
This is where Cotswolds Distillery will quadruple its output to 500,000 litres of alcohol a year.
"My hope is that we can spend the month of July/August actually starting to run it and getting the spirit consistent with the spirit [already] here," says Dan, and while he's keen to tone down the expansion plans to keep his rural neighbours onside, it will certainly make Cotswolds Distillery the largest whisky producer in England. "There may be another distillery bigger than us [Princetown Distillers in Dartmoor National Park in Devon], but at the time we start we will be the biggest one."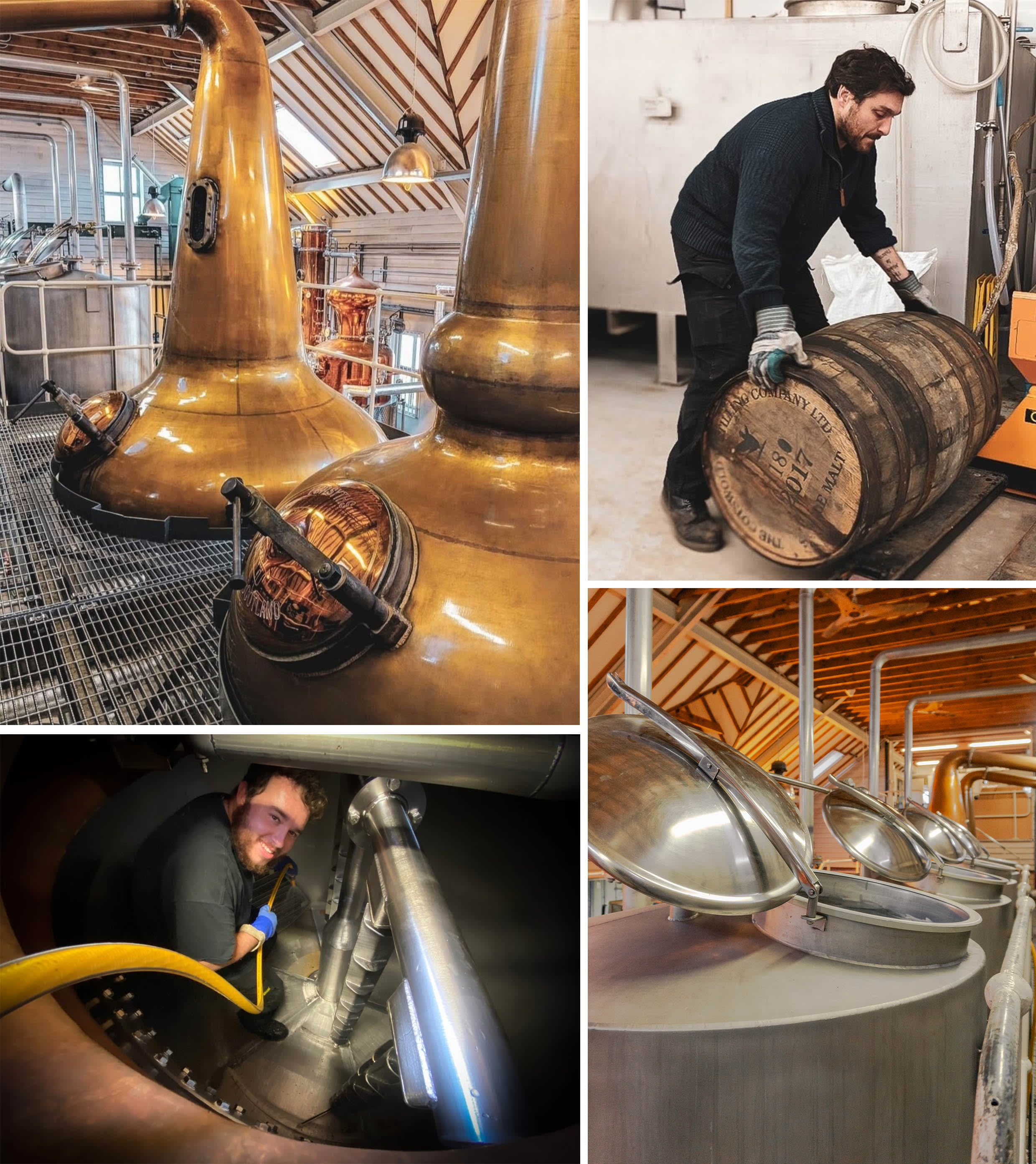 The expansion has become something of a necessity, with growth in off-trade and online sales burgeoning in 2021, along with the movement into key international markets. After viewing the existing working distillery, it's clear there's simply no space to scale-up effectively. Hence, the purchase of an additional six acres on the site and a new build just a few hundred metres away from it.
The new distillery is a turnkey solution built by Forsyths, and will be dropped into the space all ready to go, a bit like a display home. "It's a modular distillery, which is being fully assembled in Scotland with the pipes and with the electricity, everything, sitting in a huge construction warehouse shop on the North Sea near Rothes," says Dan. "They've made it so it can break apart in eight pieces, and each one of the eight pieces will fit on a lorry. On March 7th we're going up there to look at it, then we're going up a second time in May, by which point it should be fully done. It'll be snapped together in June."