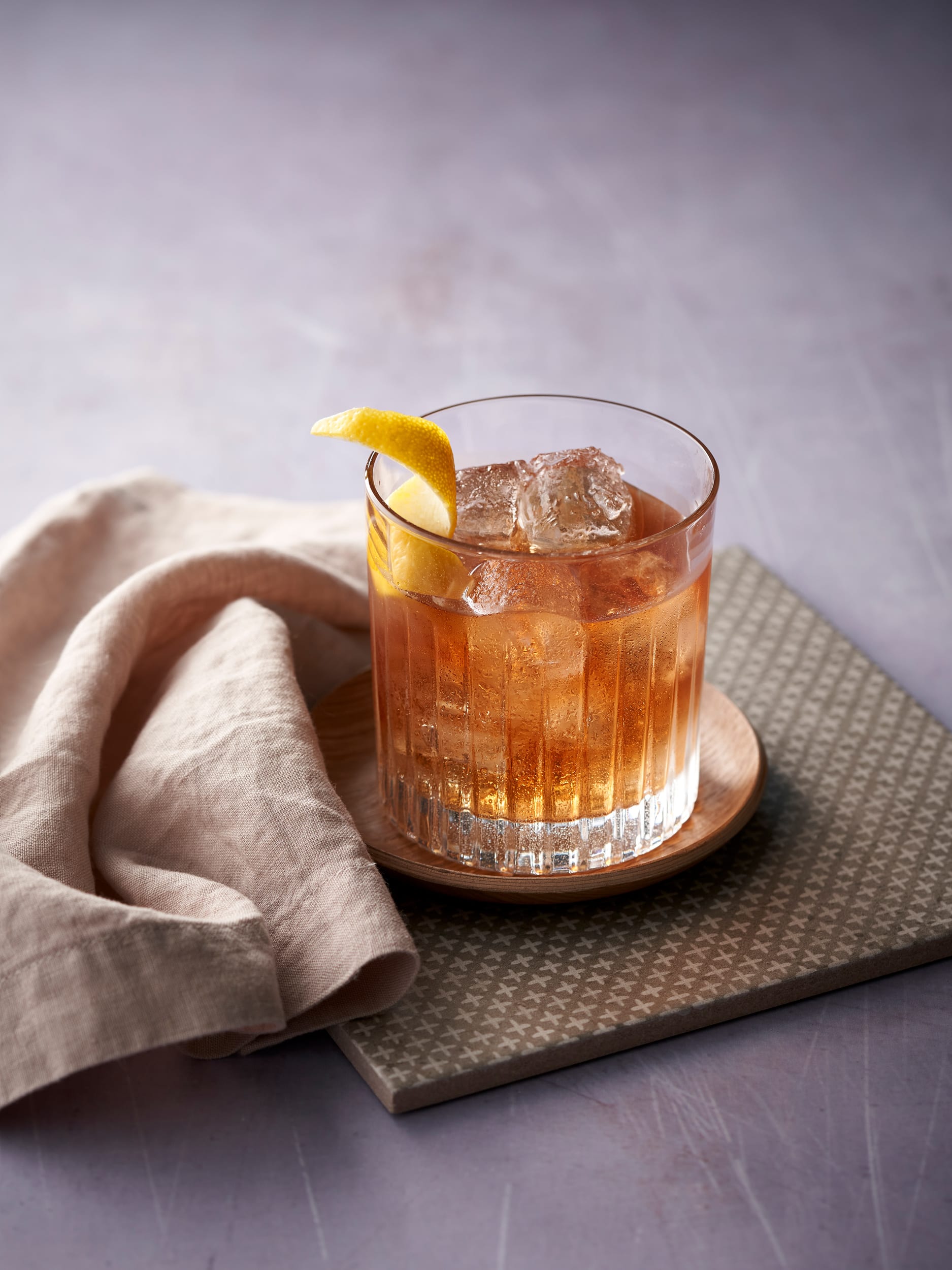 Vieux Carré (meaning old square in French) brings the vibrant cocktail culture of New Orleans' French Quarter neighbourhood to mingle on our palate – and like with many classics before like the Sazerac, the Ramos Gin Fizz and the Grasshopper - we trust that New Orleans knows what it's doing!
With brandy from France, vermouth from Italy and rye whisky trickling down from the Mississippi, the Vieux Carré channels boozy, bitter yet balanced dimensions that reveals more of itself in every greeting. It has best been described as New Orleans in a glass. 
Other that this great melange, what draws us into this slow sipper is that you would typically encounter cognac or rye in their own entirely different spotlight, but the Vieux Carré manages to find the sweet spot to have both in the glass. The 'split-base' technique allows each component to steal a moment of its own, yet somehow also force the ingredients to melt seamlessly.