Top Tips
Orange juice is a recent (last 20 years or so) addition to the cocktail's recipe, and therefore entirely optional. We think it adds a little extra to the mix and always add a few drops in. Given you need an orange for the garnish, squeezing a wedge and adding a few drops isn't much faff.
Pick a classic gin for this. Something with a big juniper soul.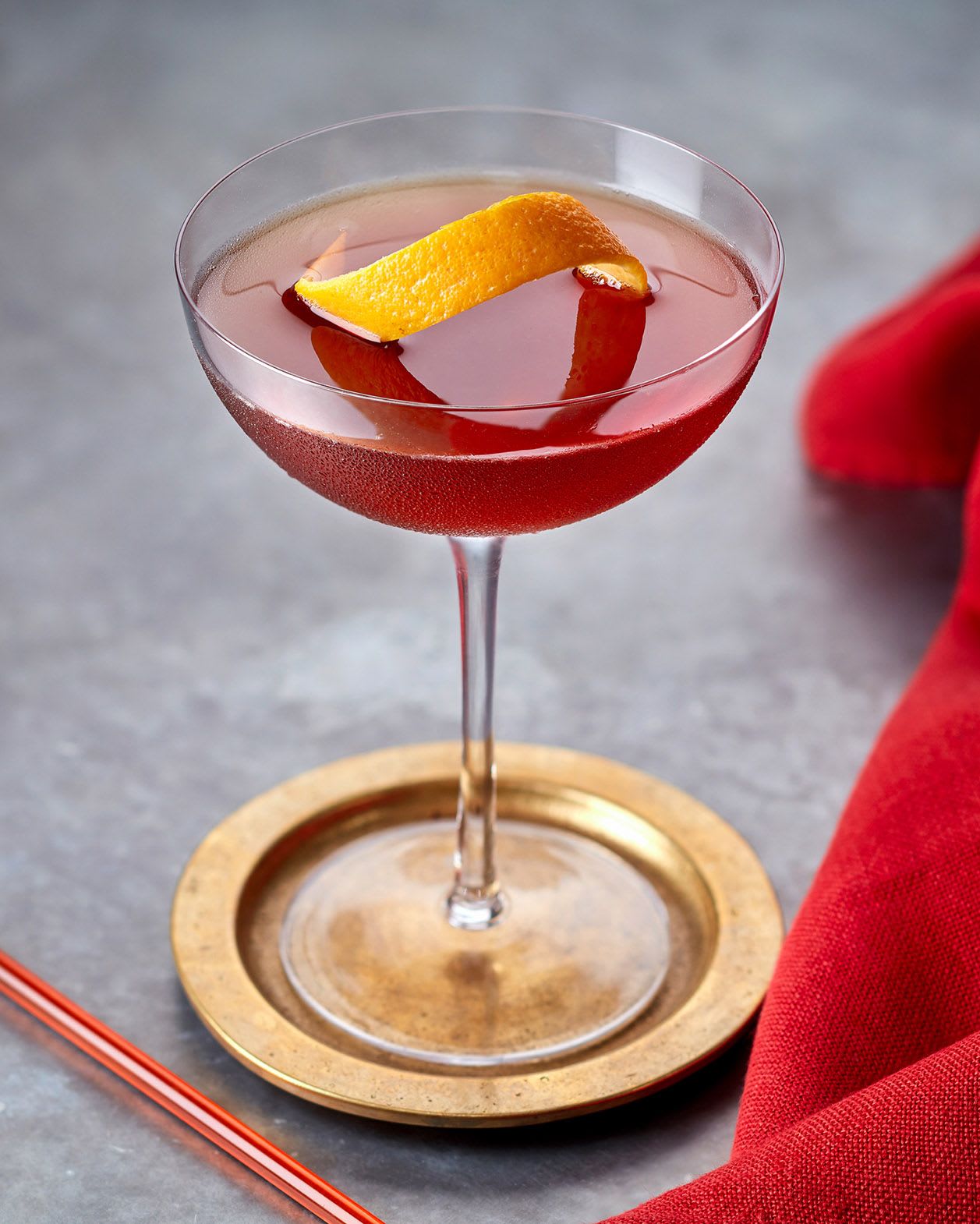 An abridged, inebriated history:
The Hanky Panky was conceived by Ada 'Coley' Coleman, Head Bartender at the Savoy Hotel's American Bar, at the start of the twentieth century. Coley served at The Savoy from 1903 until her retirement in 1926, bowing out with icon status and a famous cocktail to her name. Of the drink, Coley said:
"The late Charles Hawtrey… was one of the best judges of cocktails that I knew. Some years ago, when he was over working, he used to come into the bar and say, 'Coley, I am tired. Give me something with a bit of punch in it.' It was for him that I spent hours experimenting until I had invented a new cocktail. The next time he came in, I told him I had a new drink for him. He sipped it, and, draining the glass, he said, 'By Jove! That is the real hanky-panky!' And Hanky-Panky it has been called ever since."
There has long been speculation that Coley mentored Harry Craddock at the Savoy, as their time overlapped for a period of about five years, before Craddock left prohibition-era America for greener pastures. This reasoning starts to look a little less like conjecture when one considers the fact that Craddock printed a recipe for the Hanky Panky in his famous bartending bible, The Savoy Cocktail Book (recipe just below). We'd certainly like to think that these two drinker's deities were brought together by fate, working off and inspired by one another.
Original Hanky Panky recipe from The Savoy Cocktail Book:
2 dashes Fernet Branca
½ Italian Vermouth
½ Dry Gin
"Shake well and strain into cocktail glass. Squeeze Orange peel on top."