Cooling and refreshing, sweet and subtle, this is a cocktail that tastes exactly how you want the sound of clinking glass to taste on a long, hot day. A hint of lemon juice prevents the elderflower liqueur from making it overly sweet, whilst the apple juice brings a huge, lip-smacking freshness that'll perk you right up.
Top Tips:
There's every chance you'll consider lemon juice a controversial addition here. If you want to use lime, have at it as the caustic nature of the fruit carries well in this drink, but we're team yellow on this one.
The drink works irrespective of how much apple juice you use. If you want a boozier mix, use less. If you want to make it into more of a punch style serve, or even a Pitcher for the garden, just add more. It's a resilient little recipe that has a lot of flexibility in what you can do with it.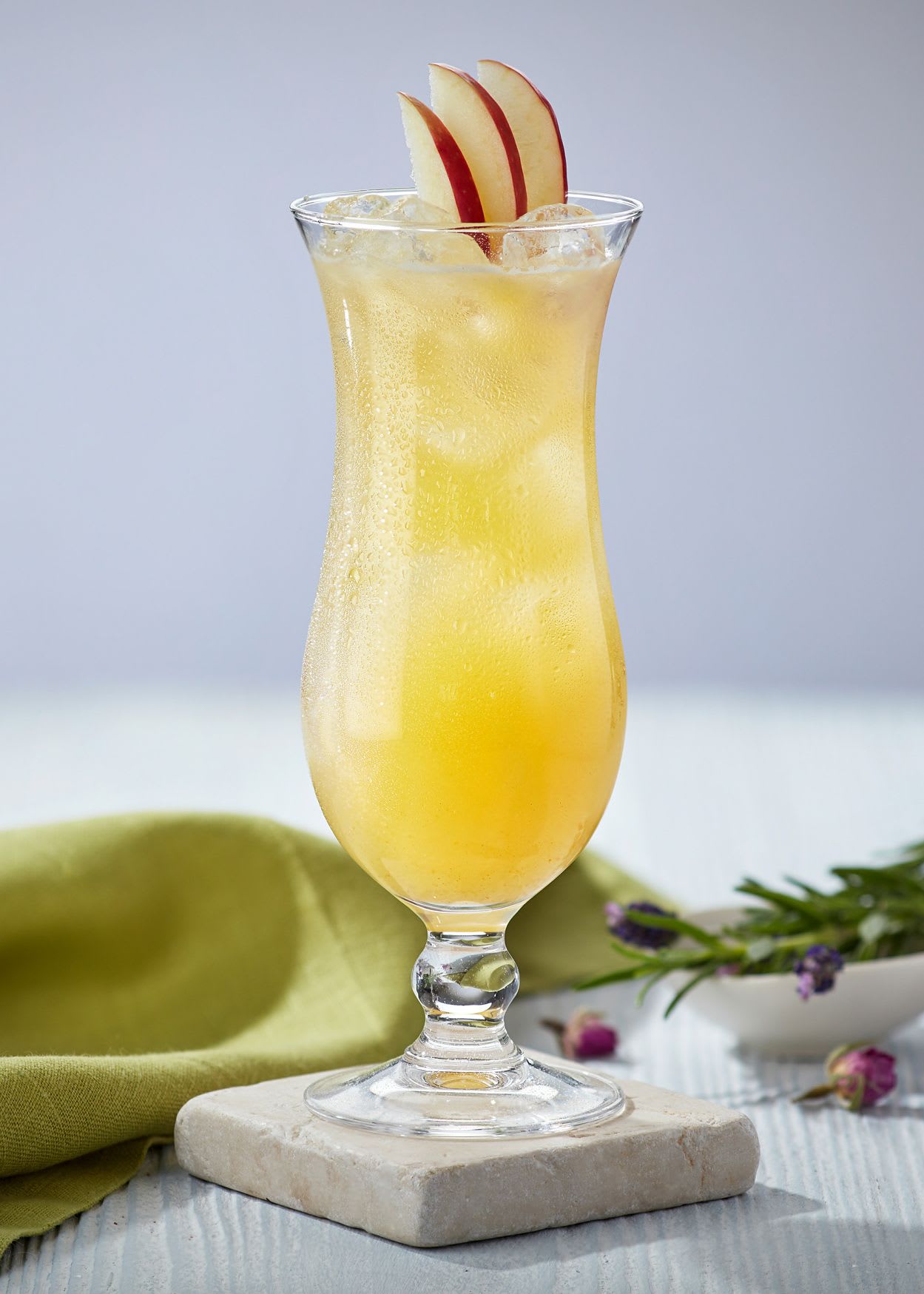 A Brief, Inebriated History.
Brevity is the soul of wit, they say, which is a bit of luck, because this is as brief as it gets. Try as we might, we can't find where, when, why or how the English Garden emerged. It's one of those things, seemingly, that was adopted at such a rapid pace that the true origins got blurred. 
We did promise wit, though, so here's a joke about garden parties: how do you make sure your soiree goes off without a hitch? Turnip the beet. (Sorry.)