Top Tips:
Shaking the ingredients before adding to a tall glass will give you the best drink, but if you don't have one to hand, you can 'build' the drink by adding it all to a glass, giving it a quick stir and then add the ginger beer.
The fruity sweetness of the Creme de Cassis (a blackcurrant flavoured liqueur) takes some of the zingy nip away from the ginger beer. If you like that, add more and conversely, reduce if you want more fire in your glass. 
We find that Reposado's work best, but it's entirely subjective and the additional smoke from a Mezcal can turn this drink from a refreshing sipper to a complex concoction. Experiment and swap the tequila you use to see what you like most!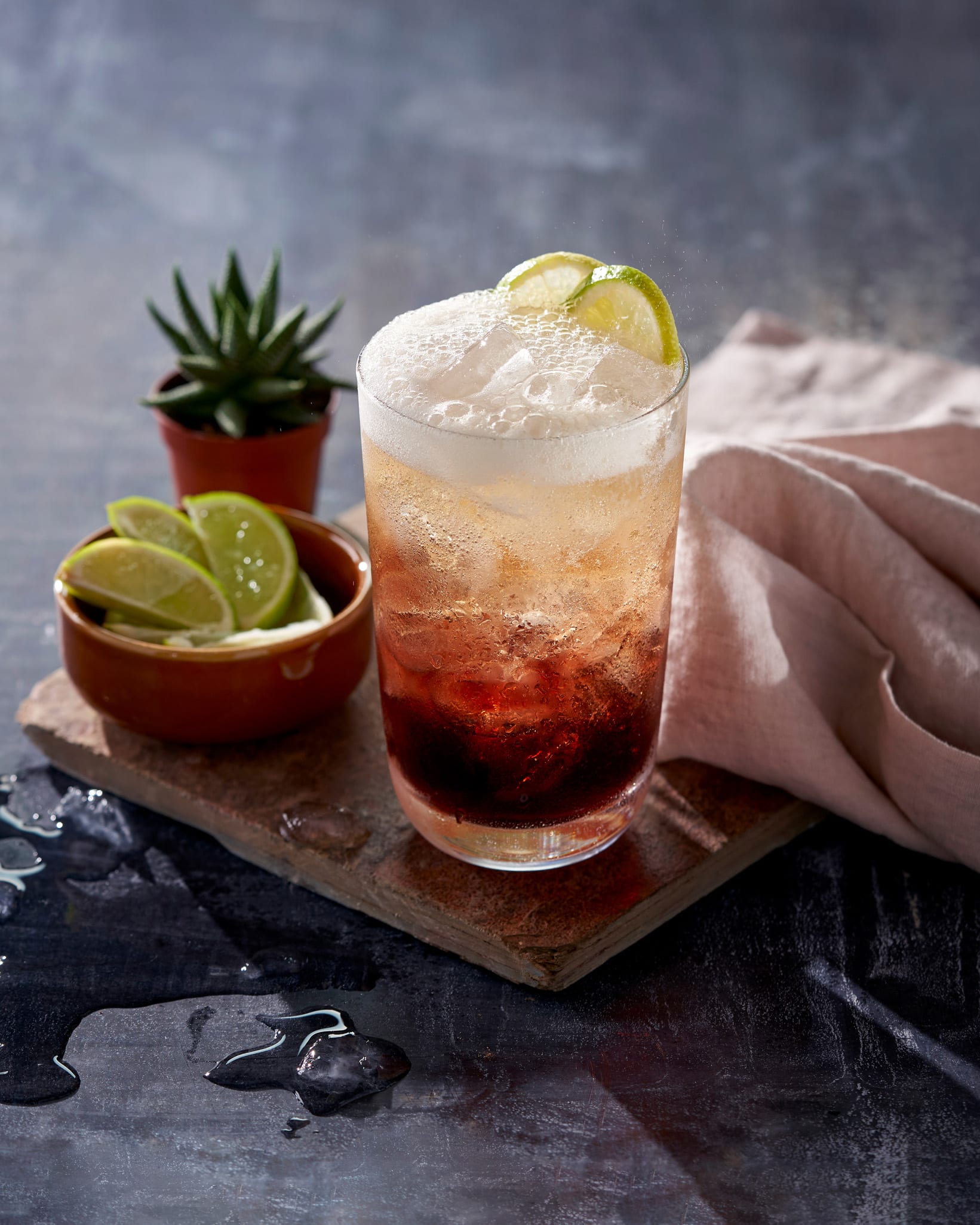 AN ABRIDGED, INEBRIATED HISTORY:
It's thought that the first reference to the cocktail came in the 1940's in Trader Vic's Book of Food and Drink, initially named the "Mexican El Diablo". 
The book states that the recipe is a Trader Vic original cocktail, a fact that hasn't been contested elsewhere. For those who know the name this may seem odd at first, but look further and you'll see that Trader Vic's wasn't just a tiki rum bar. 
Sure, they are best known for their use of Rum and their famous original recipes like the Mai Tai, however their printed books and cocktail archives show that they invented the lesser known Rye Whiskey based Eastern Sour and this, the Mexican El Diablo amongst other ingenious drinks.
Over the years and through its repeated entries in the various Trader Vic's books, the name was shortened to just "El Diablo". The recipe stayed the same, which we've adapted above. (The original called for ginger ale and was loose on the ml of the rest - great if you know what you are doing, not particularly handy for those new to the cocktail…).