TOP TIPS:
If you don't have a citrus flavoured Vodka, don't worry, just use your usual and it'll taste great. You can also swap out the Vodka for Gin (in particular those with big citrus notes like Martin Miller's Gin) if you want to change it up, the recipe works across the two. 
Go easy on the cranberry juice and suppress the temptation to add a little more. It's not supposed to be a Vodka Cranberry served in a fancy glass, nor is it a Sea Breeze which calls for a lot more juice (as well as grapefruit). There's a balance needed for the perfect Cosmo.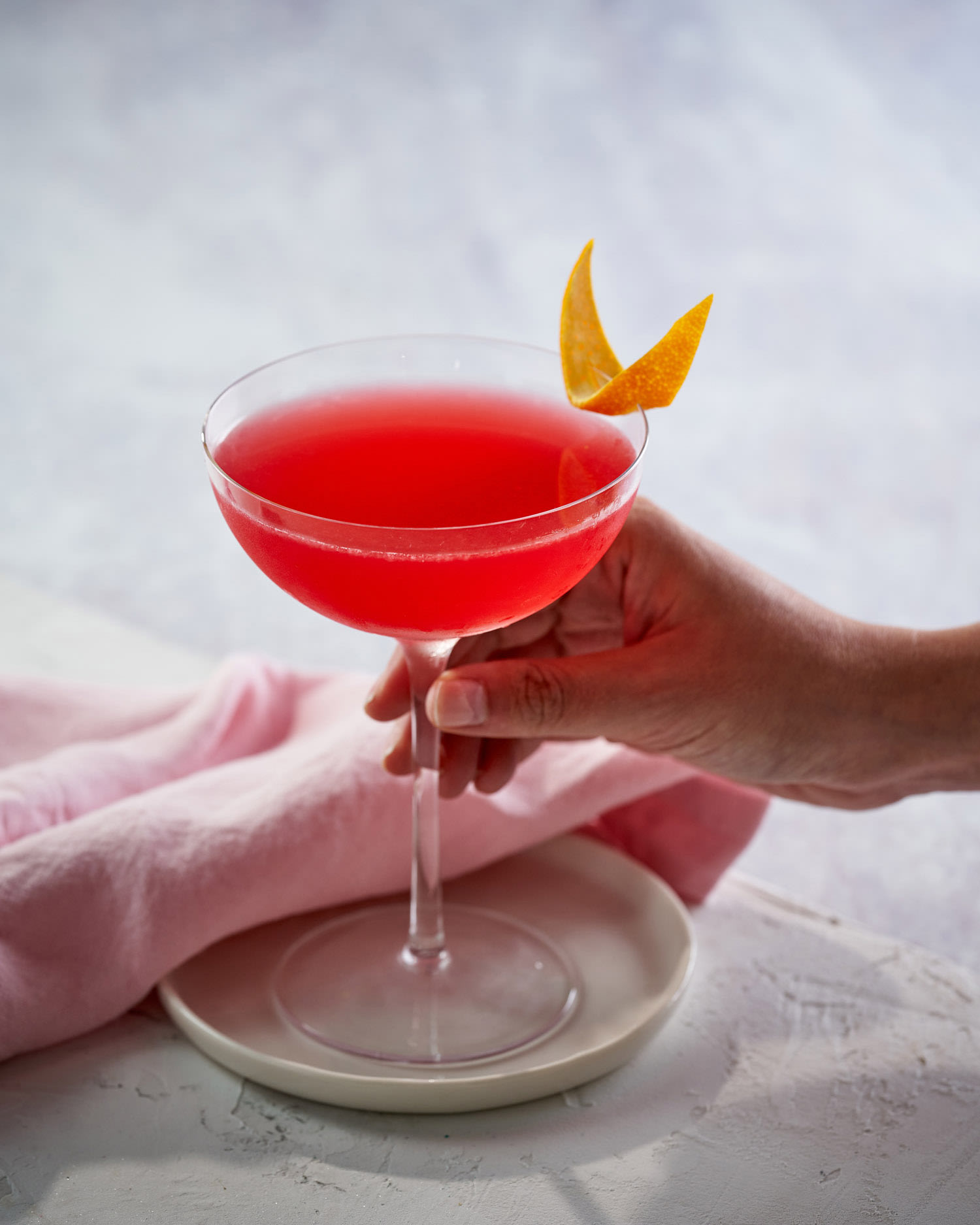 AN ABRIDGED, INEBRIATED HISTORY:
As with almost all cocktails, the origins of the Cosmo are debated. It is possible that a bartender named Toby Cecchini created it in 1988 during his time at New York's Odeon, while others say it was the famed bartender Dale De Groff who made the first at New York City's Rainbow Room. 
Equally there are tales of the Cosmo that go back a few years earlier with a barkeep in Miami who created the recipe having evolved her recipe from a Kamikaze (a shot using very similar ingredients). Whichever you chose to believe, the one thing we can all agree on is that the Cosmo belonged to thee 90's. 
It may seem a little retro now, but overlook it at your peril. The Cosmo didn't just become a sensation because of a TV programme nor that because the Vodka-tini generation was in full swing - it's because when made well, a Cosmo can be lip-smackingly glorious as a concoction.