What gin works best in a clover club?
The temptation to use a fruit infused gin may be high, especially as you may want to super charge the fruity nature of the drink, but the Clover Club relies on balance. You need juniper. You need a gin with a solid core. Try the likes of Marin Miller's Westbourne strength or Plymouth Gin. Booth have the citrus, juniper and spice combination to allow the full journey of the drink to reveal itself.
Top Tips:
Don't despair if it's not quite right on your first attempt. Practice makes perfect and there are far worse things to have to hone your skills at, let alone sample along the way…
Our personal recommendation for the drink is to use a homemade raspberry syrup instead of grenadine – this will make it taste much fresher. Also, don't skip the dry shaking part. It's crucial for that lovely frothy head.
This is a night-time drink – one to be sipped when it's dark and calm outside but light and loud at the bar. Be warned however, the person who orders just one Clover Club is a rare beast…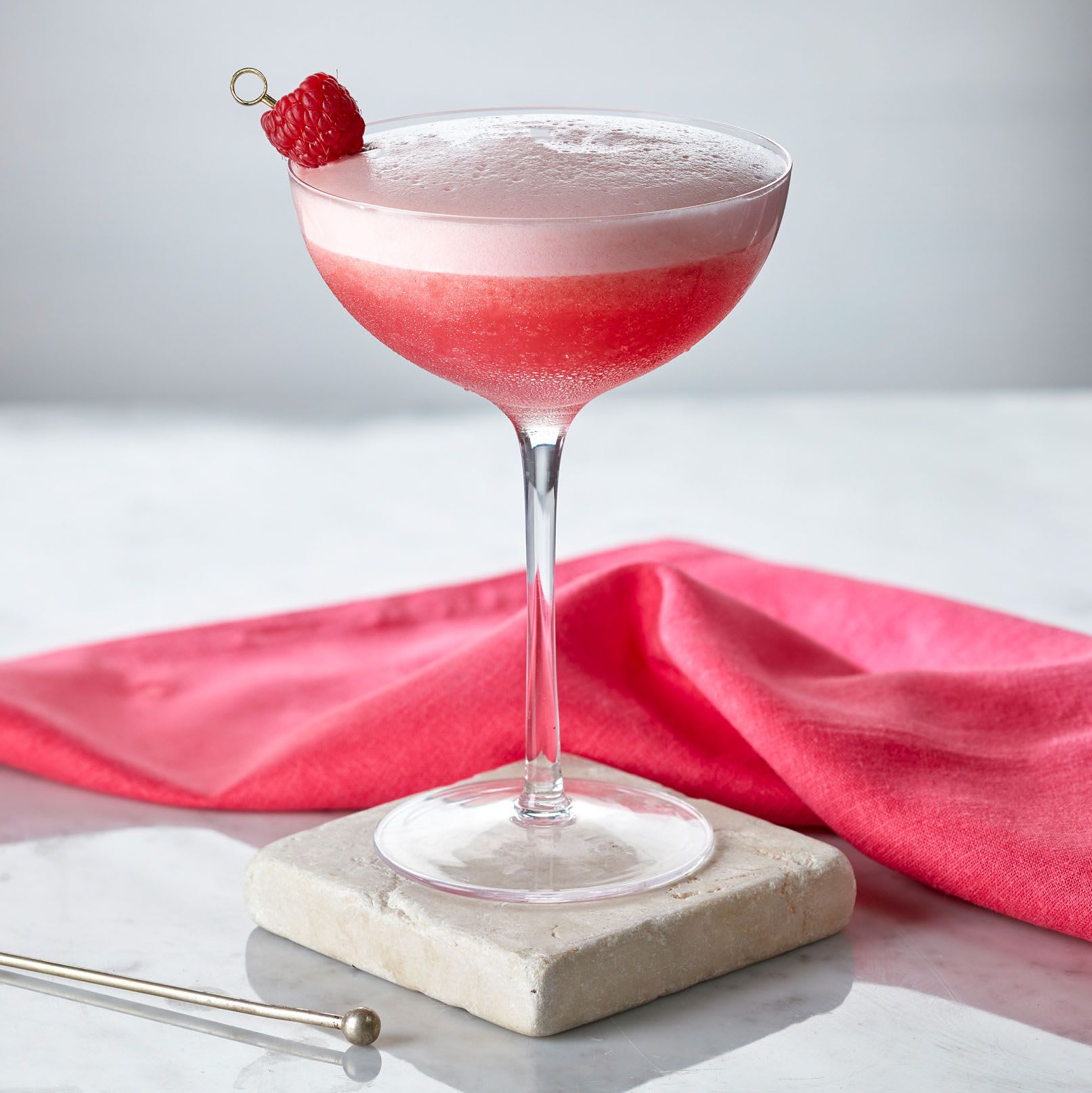 An abridged, inebriated history:
The Clover Club pre-dates Prohibition and takes its name from the Philadelphia men's club with which it shares a name. It was something of an old boys club, established by lawyers and bankers in the Bellevue-Stratford Hotel in the 1880s.
It is unknown when and by whom the drink was originally made, but by 1910 it was being sold far outside the city of Philadelphia, in hotels like the Plaza in New York City.
Its earliest print incarnation comes from 1909 Drinks – How to serve them by Paul E. Lowe (where Lowe forgets to add the lemon by mistake) followed by the recipe in all its glory in Jeanette Young Norton's Mrs. Norton's Cook-book: Selecting, Cooking, and Serving for the Home Table (1917).
Though it's going through a well-deserved renaissance now, the Clover Club certainly took a tumble from favour; in 1934 Esquire magazine named it as one of the ten worst cocktails, calling it a drink for "pansies" and relegating it to the ladies drinks section in cocktail books. They didn't seem to think much of Women's rights in the same edition either, so not quite sure that they as an editorial team were on the right side of a few debates at the time…  Thankfully, Esquire saw sense eventually (after 74 years of rumination) and posted a recipe for the drink, describing it as 'unusual, tasty, strong, and not at all slimy.' They were wrong at the time and the reserved nature of the praise was equally wrong too - We've always maintained that the Clover Club is a hugely underrated concoction. Bright and fruity, yet enough of a boozy hit to quench that thirst!