All the time and effort you put into creating a perfect cheeseboard…a little bunch of grapes here, some dried figs there, a little quince paste, perhaps some walnuts…what drinks are you going to serve and why are you assuming it should be wine? 
With the World Cheese Awards being held in Wales in 2022, you need to lift your game, live a bit more on the edge. Break out the spirits and discover untapped taste sensations from cheeses you may have never considered before. Read on for some sprightly spirited matches that will not only raise eyebrows but smiles as well.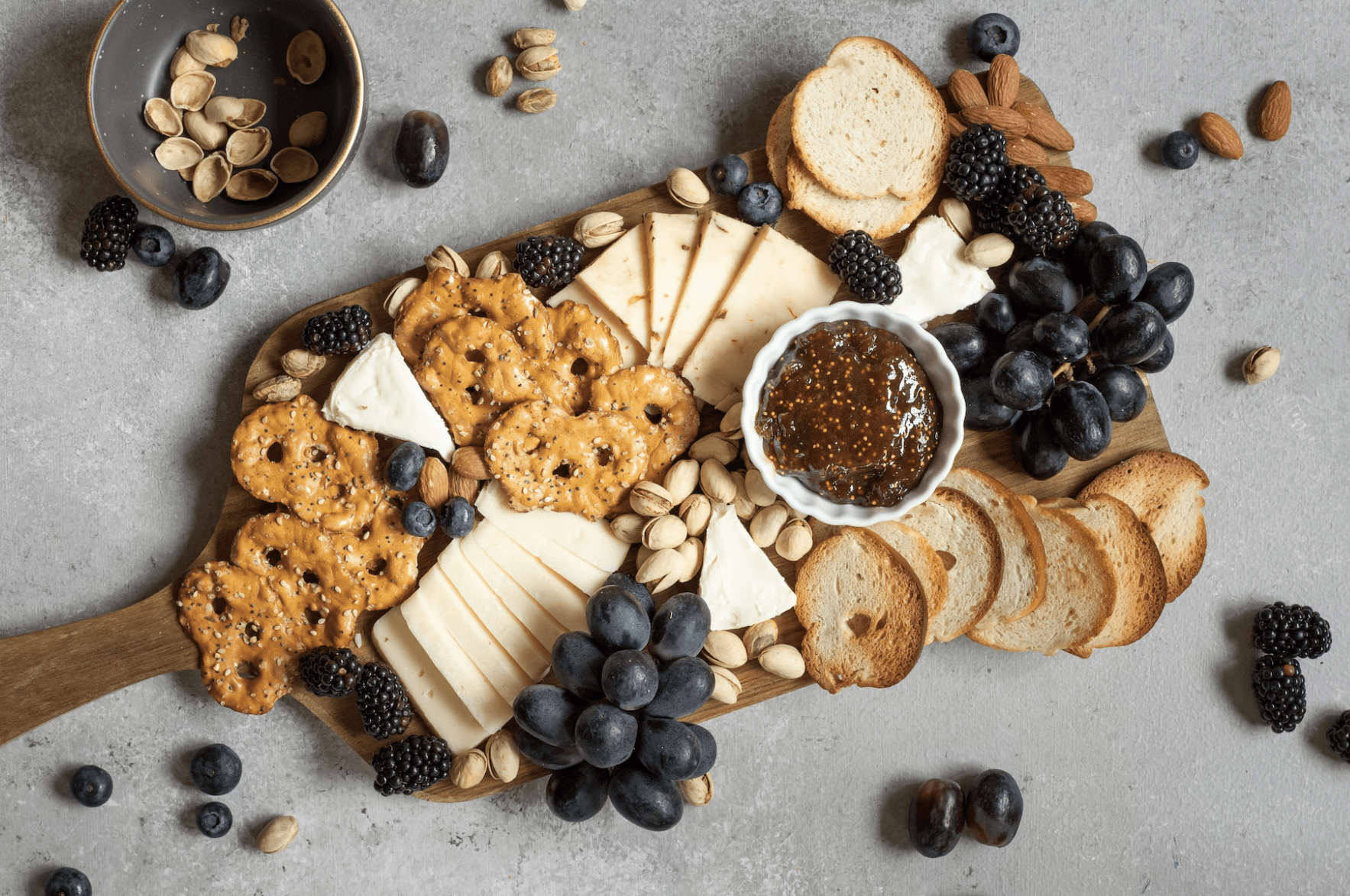 Whisky
While Svetlana Kukharchuk, professional cheesemonger and author of The Cheese Connoisseur's Handbook, doesn't think that pairing wine with cheese will go out of style any time soon, she is quick to suggest whisky as her preferred pairing, pointing out the similarities between spirits and cheese in general. "They are made in a similar way with fermentation," she says. "They've had similar origins and roots in culture for millennia as well as creating nice combinations of flavour." 
Alright then, hit us up with your preferred whisky and cheese combo then, Svetlana. "If I had to pick one, my whisky would be Glenmorangie Nectar d'Or and I'd pair it with La Tur." La Tur, if you're not familiar, is a creamy cheese from Piedmont in Northern Italy; a blend of cow, sheep and goat milk. "It has a mousy, creamy, melt-in-the mouth texture, almost like an ice cream you can eat with a scoop," says Svetlana. "The Glenmorangie Nectar d'Or is slightly sweet, so when you try it with this cheese, it's reminiscent of tasting Baileys or any kind of cream liqueur."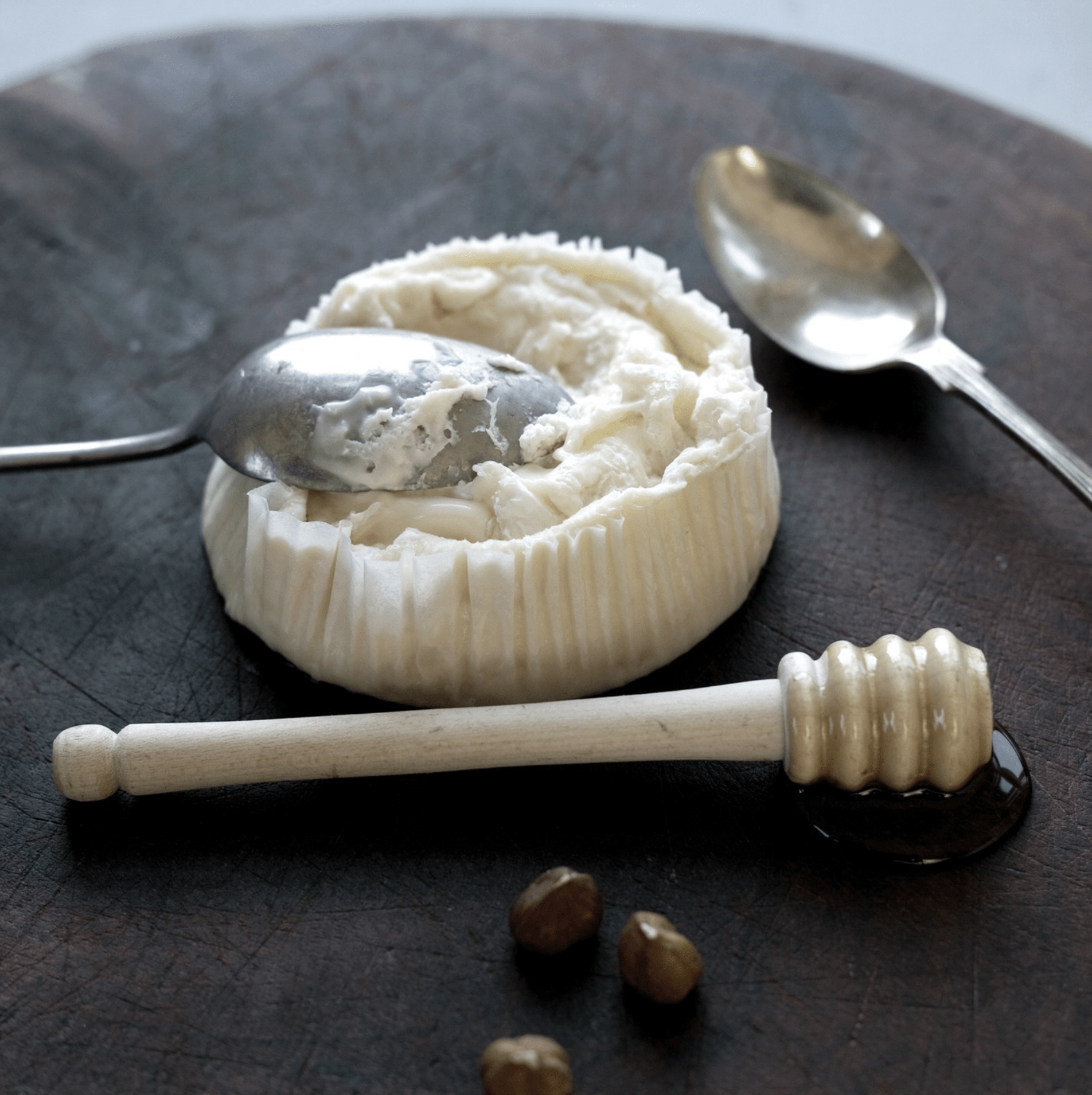 Vodka
If thoughts of an ice-cold vodka please you, then Greg Almeida, co-founder of Publiq in London (and formerly of the acclaimed Scarfes Bar and Tayēr + Elementary) suggests pairing with the aromatic soft-paste Époisses cheese. 
"The smooth, creamy feel of a grain-based vodka like the malted Belvedere Heritage 176 or a single-vintage potato vodka like Vestal pairs beautifully with the richness of Époisses," he says. "The maltiness/nuttiness of both vodkas also highlights the fruity rind washed with the Marc de Bourgogne [local pomace brandy that also gives this cheese's rind a deep apricot colour]".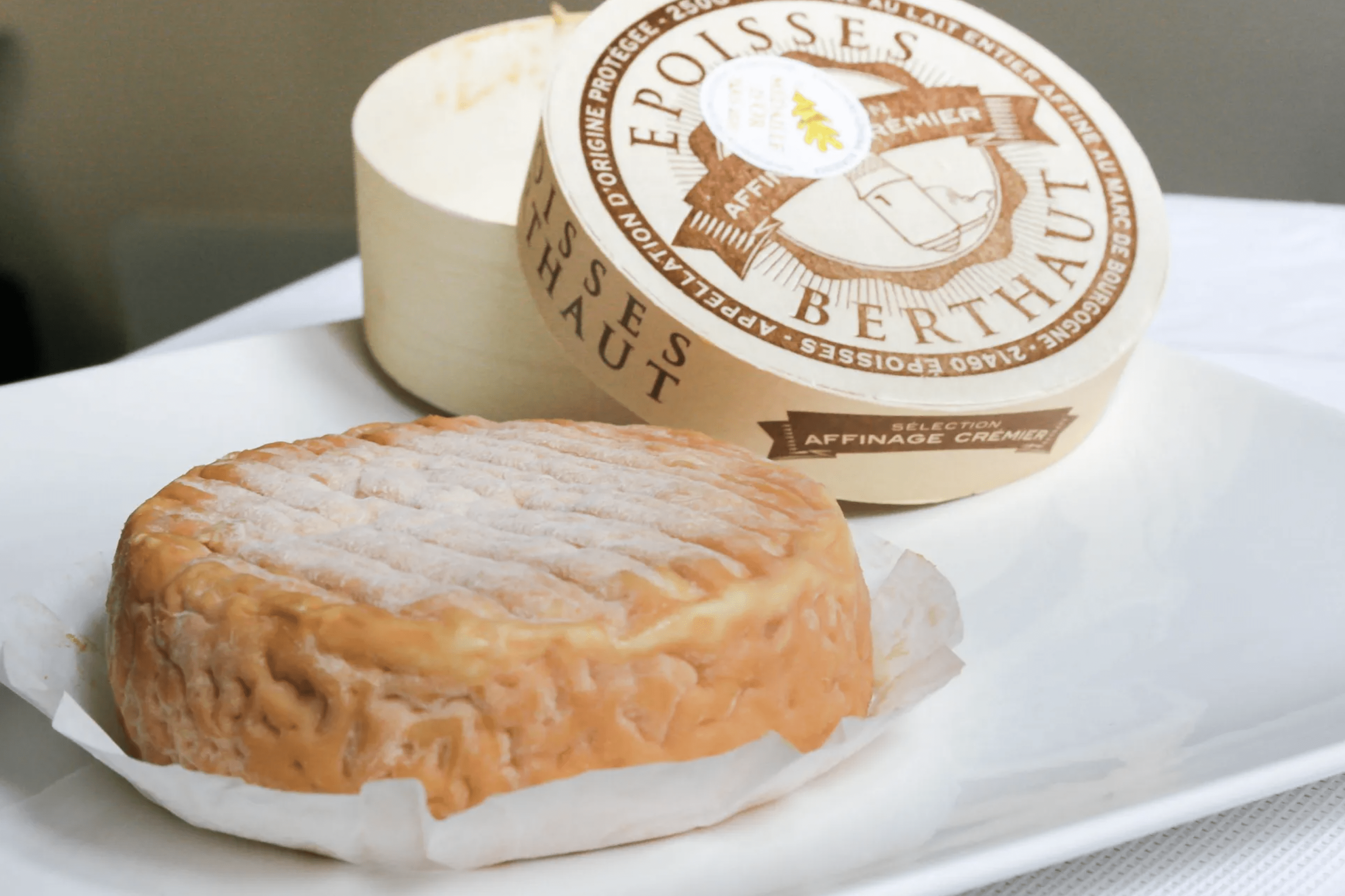 Mezcal
Considered marrying your Mexican and Italian flavours before? Rewfus Brode, founder of online cocktail courier delivery service Swygge, is a big fan of pairing mezcal with a hard salty Italian sheep's milk pecorino. "Due to pecorino's musky and slighty sweet, pungent and tangy flavours it seamlessly complements the distinct profile of mezcals," he says, marking out Ilegal Joven, an unaged mezcal made in Oaxaca in particular. "Pecorino balances perfectly to its earthy, smoky and velvety finish."
If you prefer a softer cheese, Greg Almeida suggests a Selles-Sur-Cher (made with French goat's milk) paired with a high-quality mezcal like Siete Misterios Tobala. "This goat cheese is creamy and tangy and rolled in ashes. It will highlight the beautiful rich smoke and chilli chocolate of the mezcal; in my book, it's a match made in heaven." We're not disagreeing with you, Greg.
Gin
A popular picnic companion, gin has a multitude of cheeses that it complements. Annem Hobson is not only the inventor of the world's first cheese advent calendar, but she can instantly reel off at least a dozen different gin and cheese pairings. We've narrowed down our favourites here. "Red Leicester pairs perfectly with a beautifully sweet sloe gin from [Cotswolds-based] British Polo," she says. "Red Leicester has a firm and smooth texture with a high moisture content that's evenly distributed, so it's got a lovely deep, full flavour offset by a slight citrus tang that lingers through to the finish. Pair that tang with British Polo's vibrant, bright berry burst, with a warming cinnamon adding to the sweetness."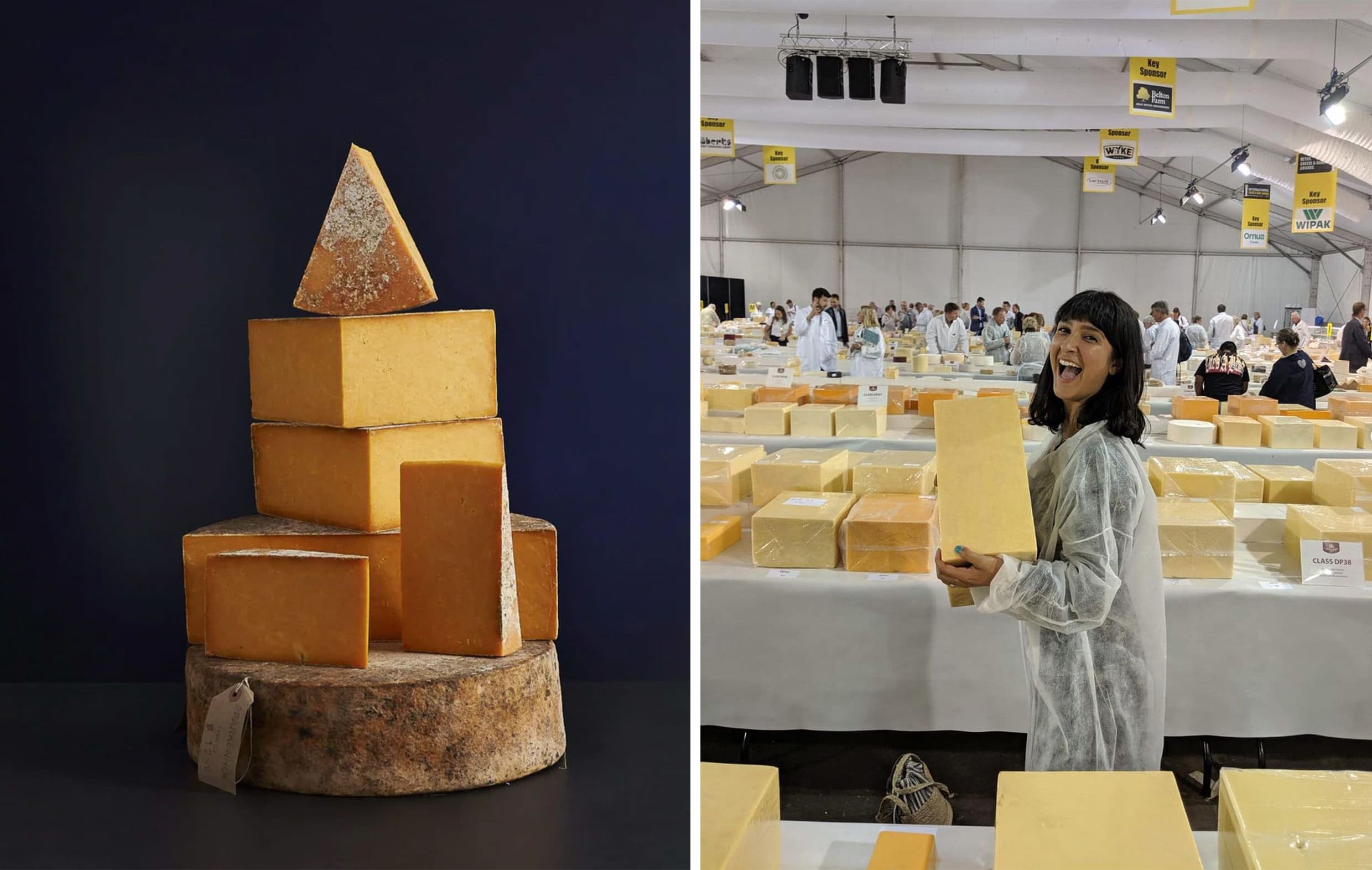 The Highgate-based Sacred's Cardamom Gin, made with organic green cardamom pods from Guatemala, is Annem's suggestion for a classic Somerset Cheddar like Applewood. "It's a delicious smoke-flavoured cheese and a bit of a favourite of mine," she says. "Applewood is finished with a hand dusting of paprika to give it a little peppery kick, and smoke flavours go really well with a gin that has warm undertones, so Sacred's Cardamom Gin, which is deep and aromatic, marries like a dream." 
For the festive season, she also urges you in the direction of Sacred's Christmas Pudding Gin with Applewood's vintage Cheddar with caramelised onions. "Those spiced fruity notes mix with the smokiness of the Applewood Vintage like magic," she says.
And if you have a bit of Jarlsberg Reserve (ripened for 12 months), rattling around in your fridge, Annem suggests pairing it with Oxfordshire-based Chalgrove Artisan Distillery's OX44 Gin. "The strong flavour of the Jarlsberg Reserve can take a bolder-flavoured gin," she says. "OX44 isn't chill filtered, as many gins are, so retains all the depth of the botanicals."
Tequila
One of the most versatile spirits to pair with cheese, tequila is the unsung hero of cheeseboards. "I am a huge fan of tequila of any sort," says Greg Almeida. "A reposado or anejo tequila has oak and spices from the aging, as well as the natural sweetness of cooked agave, which make a great canvas for food pairing." He directs us towards a blanco tequila, though, for pairing with goat's cheese. "A blanco tequila has more citrusy, black pepper and cardamom flavours. Ocho Tequila has a great range of single-vintage, single-farm spirits to play with. 
For me, the perfect pairing has to be a crumbly yet rich, acidic goat cheese like a Sainte-Maure de Touraine [France] or even a Golden Cross cheese [made in East Sussex].
If Camembert is more your speed, then Greg has a tequila in mind for that too. "My favourite aged tequila, Tapatio Excelencia, drinks like cooked agave juice with hints of vanilla, cinnamon and black cardamom," he says. 
For the ultimate spirit-to-spirit meeting, go with a Camembert au Calvados [Normandy, France], which has the ripened rind scraped off and soaked in Calvados brandy for three to five hours. "It's a slightly punchier version of the classic Camembert," says Greg. "The fruitiness and nuttiness of this rich cheese works beautifully with warm spice flavours of aged tequila."